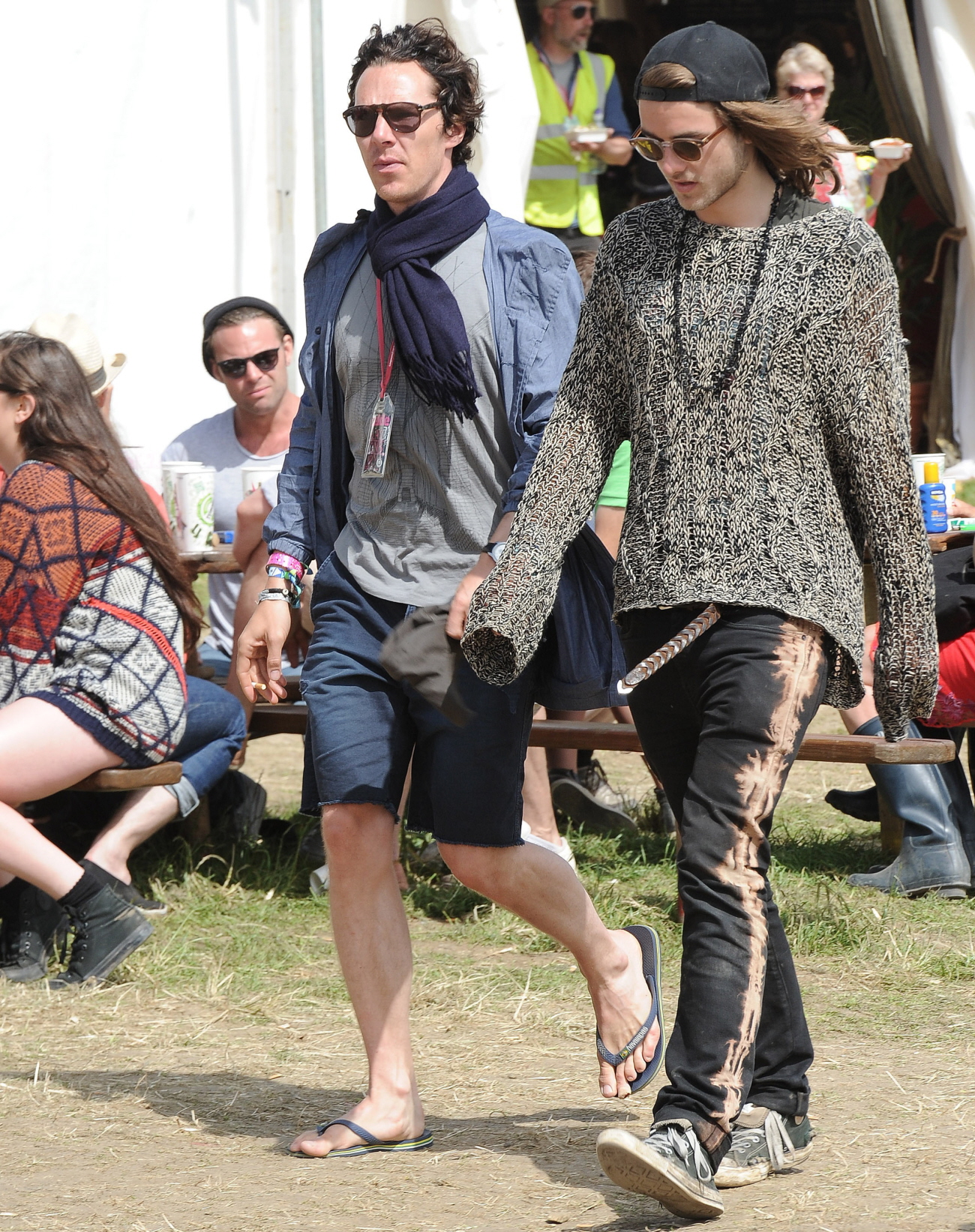 Here's an assortment of photos from the Glastonbury Music Festival in England over the weekend. What better way to start the photo-heavy post than with BENEDICT CUMBERBATCH. Yes, ladies, The Batch was at Glastonbury. His dark curls were full of body and his skin was as pale as the moon. He seems to be wearing shorts (those are great shorts for a man!), some kind of oversized lady's button-down tunic, a t-shirt, flip-flops AND A SCARF. Only Benedict could get away with wearing a man-scarf and flip-flops at the same time. Truly. I bet he was whipping that scarf on and off for the ladies. I bet his hair curled up even more in the humidity. And God help me, I don't mind his feet at all. His second toe isn't malformed, he just has a band-aid on it, btw. Cumby has a really good body – and his legs are especially well-proportioned and muscular, and I'm into this whole thing. Okay, I want to rip that scarf off of him. And then I'll rip everything else off of him and have my way with him.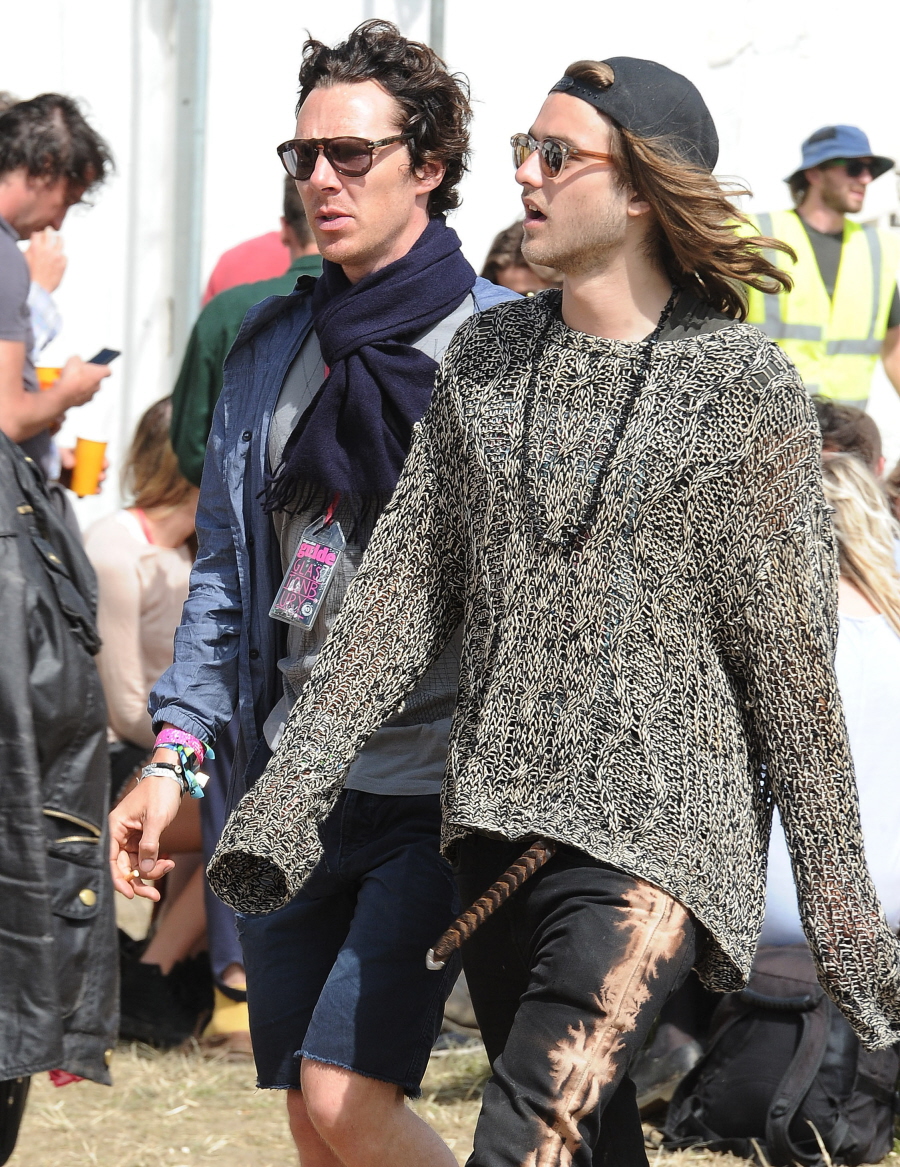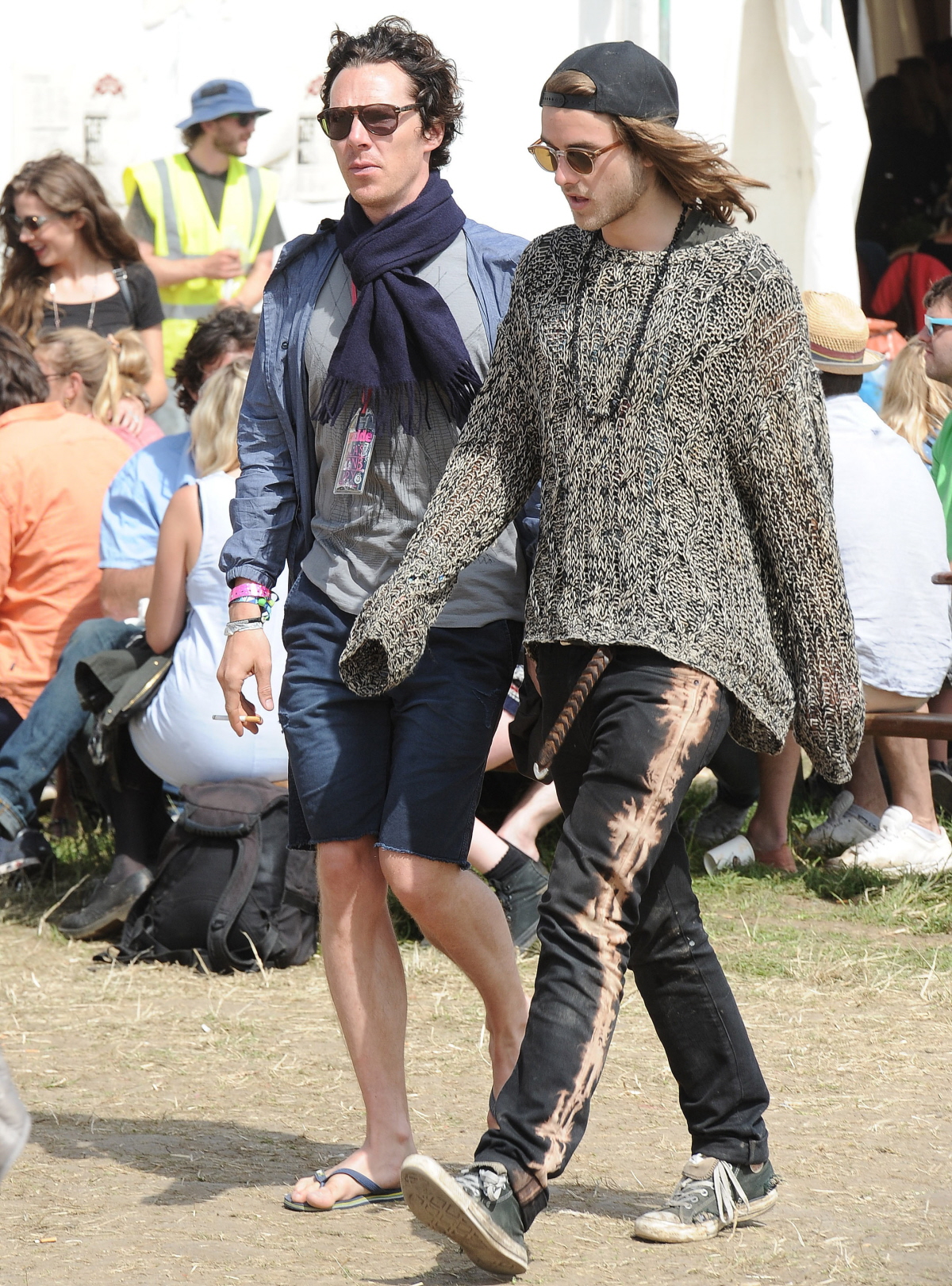 More photos from the festival – Sienna Miller and Tom Sturridge, looking full-on hipster.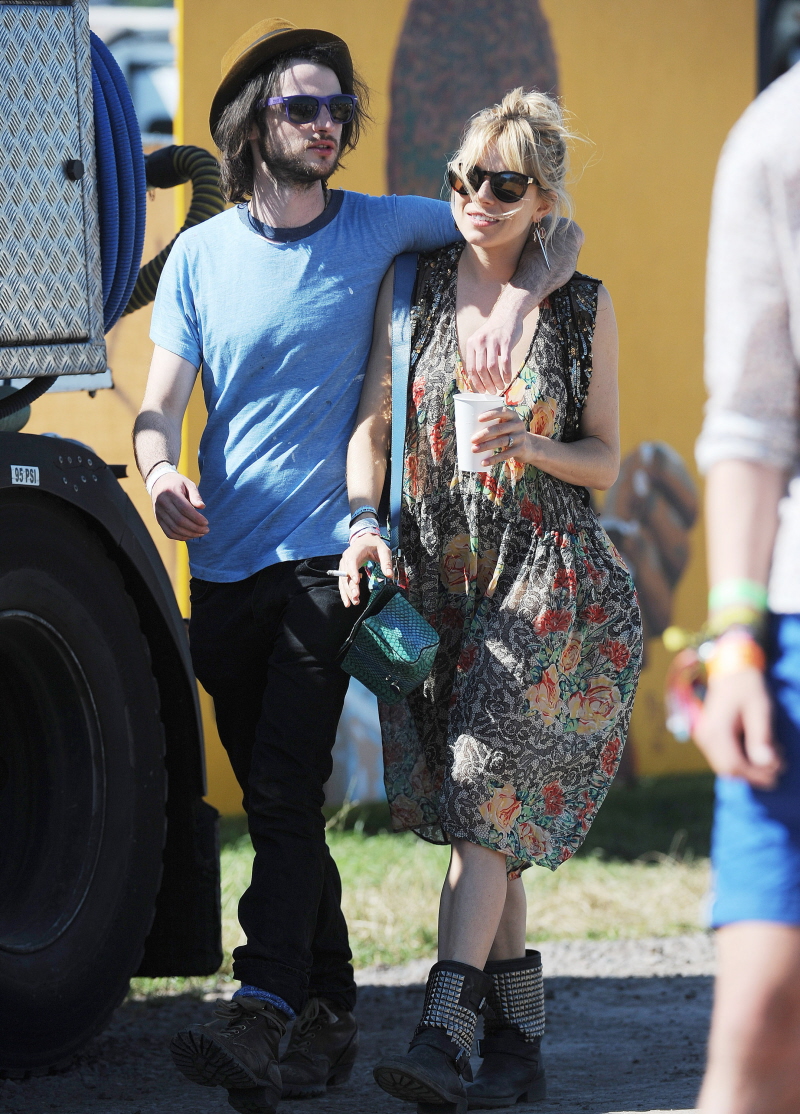 Chris Martin was there with his kids, Apple and Moses. We don't have any photos of Gwyneth, I don't even know if she was there. Apple looks so much like her mom, right?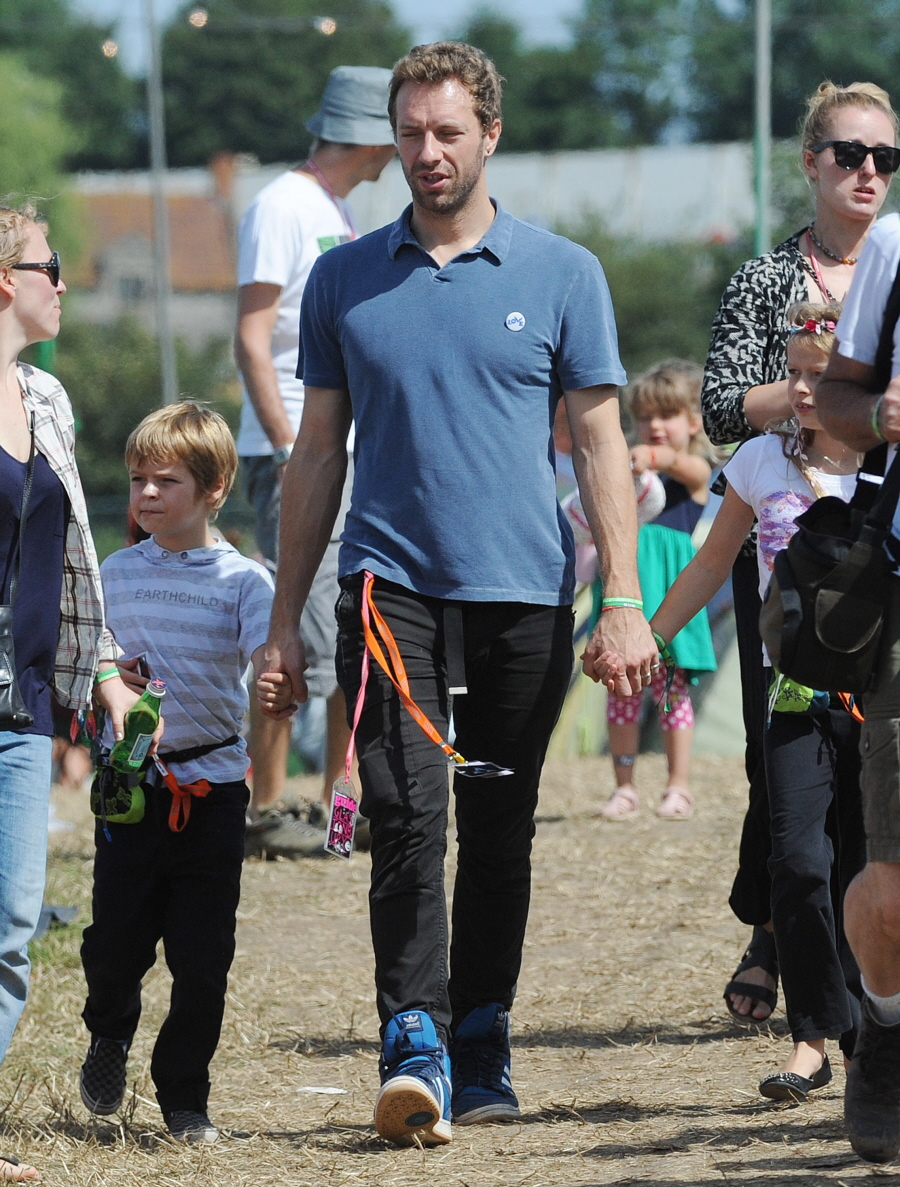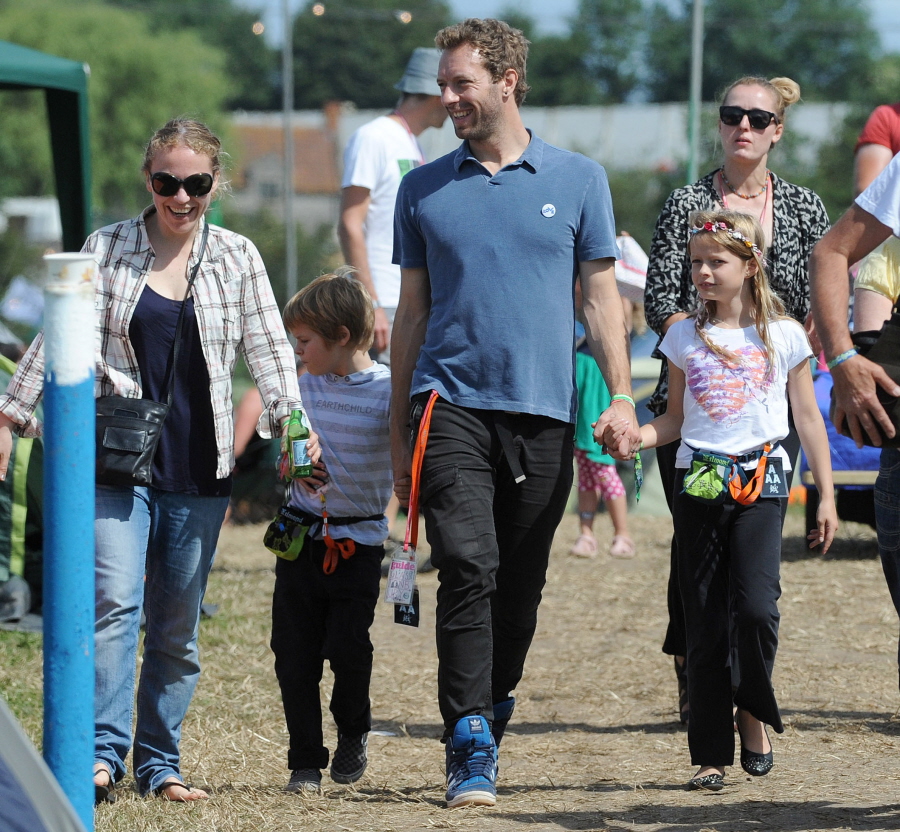 Florence Welch looking like she stepped out of a music festival in 1974.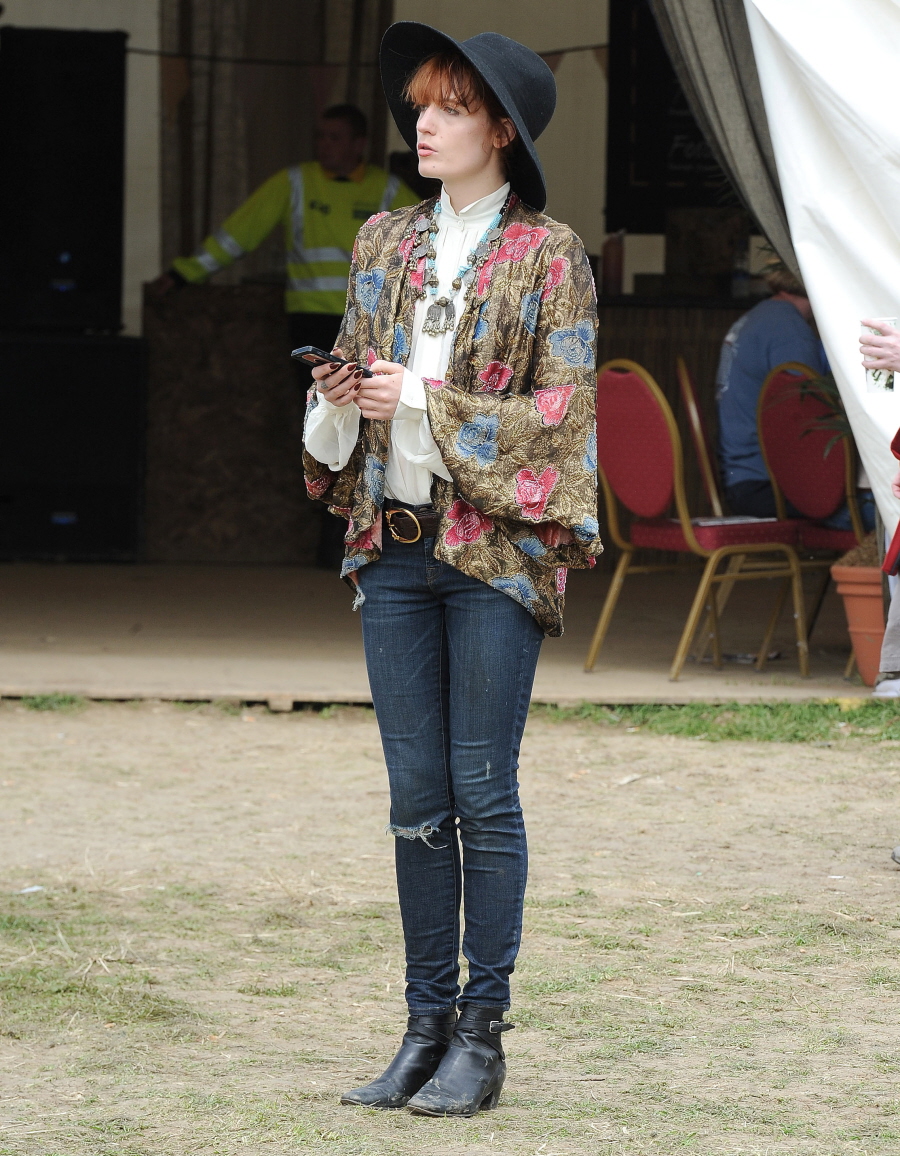 Before I saw those Cumberbatch photos, I was going to start the post with Mick Jagger looking… well, looking slightly worse than Iggy Pop. Much like Iggy, I like that Mick and the Stones are still kicking it and still doing their thing. In this sparkly jacket, Mick looks like the oldest Prom King in the world. He turns 70 years old later this month. Bless his heart.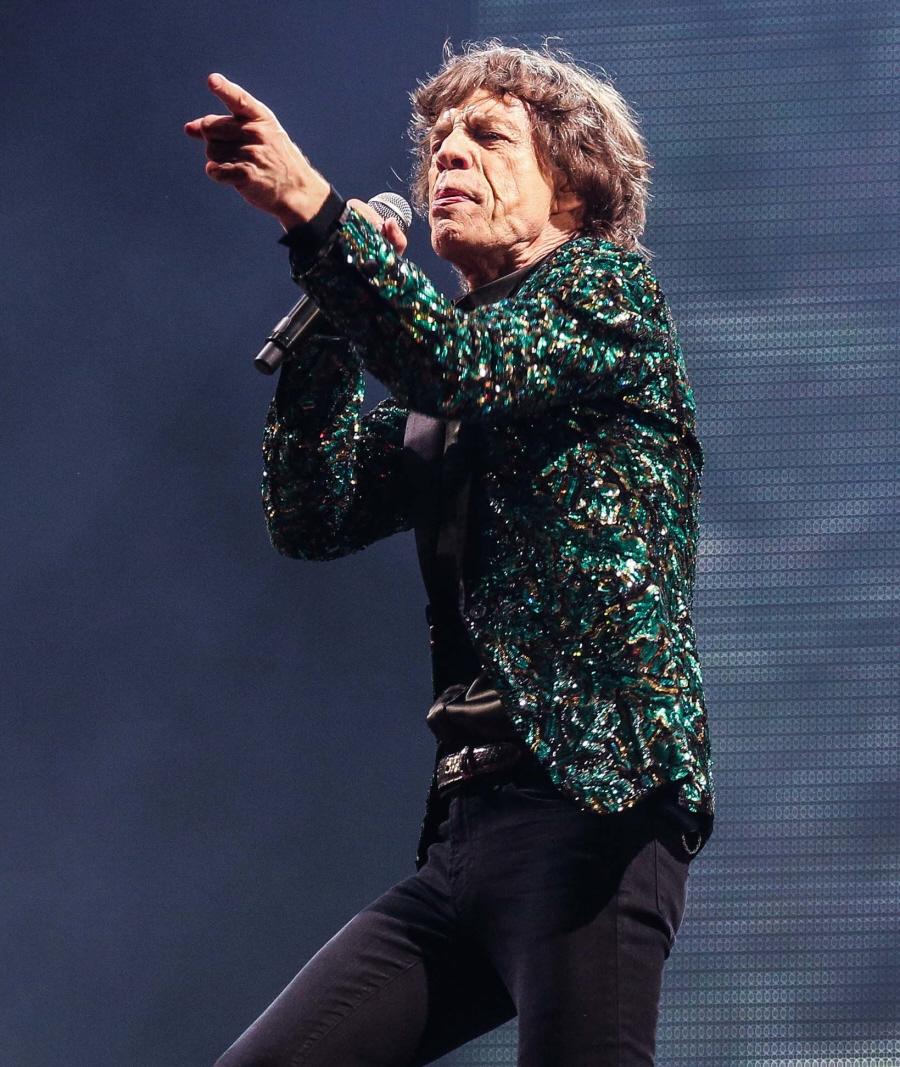 Kate Moss and Jamie Hince. She kept her sunglasses on the whole time, even at night, during the Rolling Stones concert.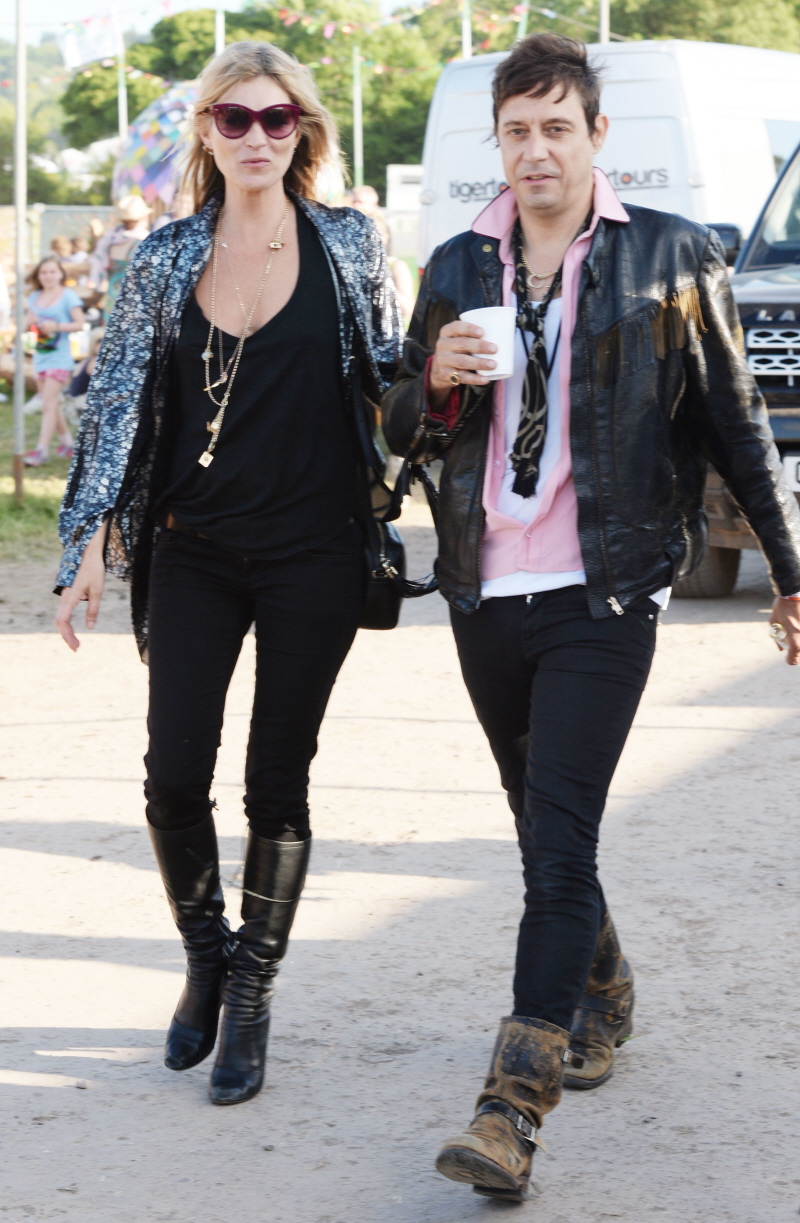 Chris O'Dowd and his wife Dawn. I love them.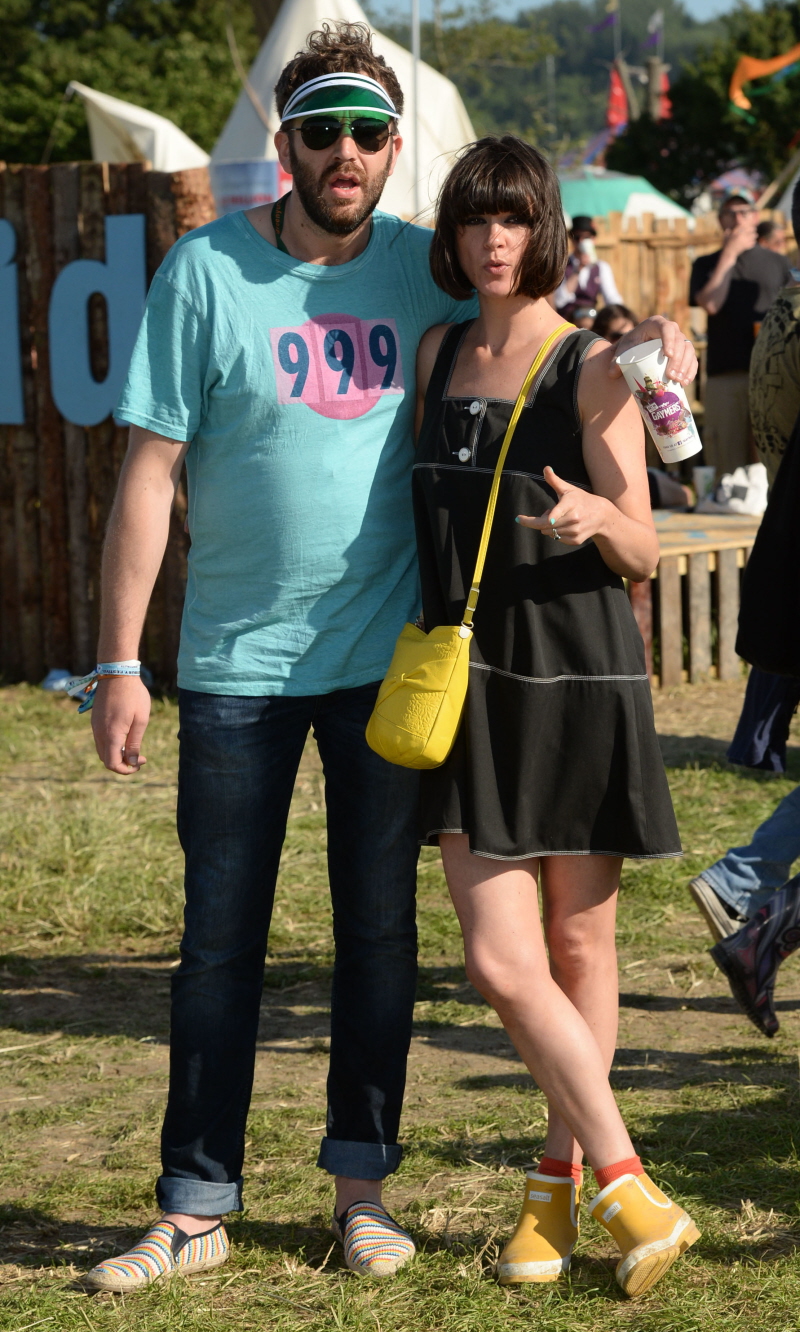 Photos courtesy of WENN, Fame/Flynet.