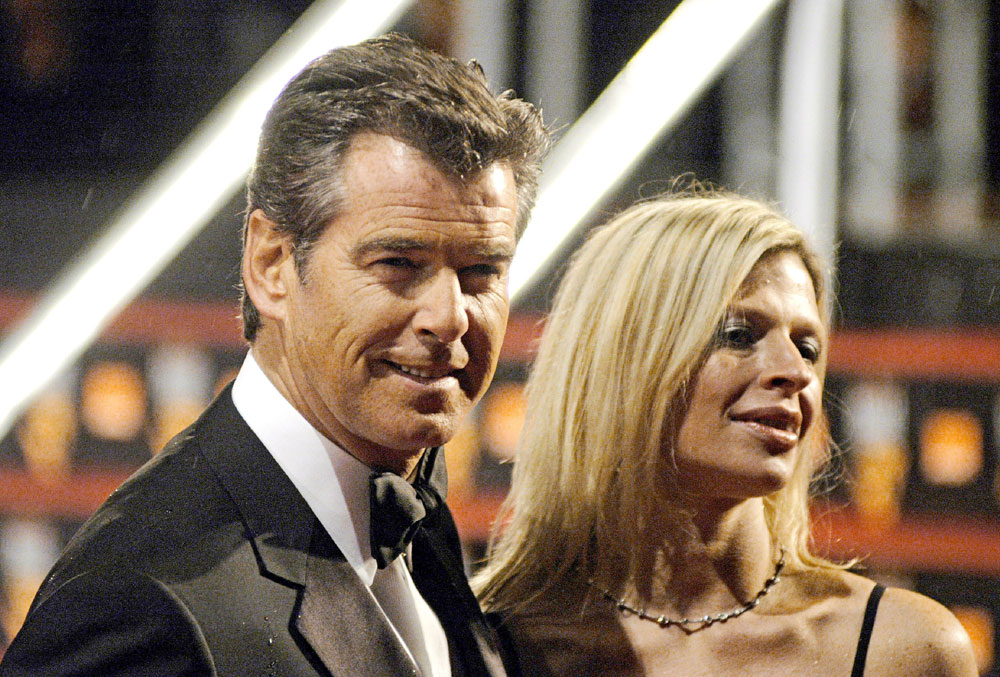 I didn't realize Pierce Brosnan was married prior to his current wife of 11 years, Keely Shaye Smith. He was and it's a sad story: Pierce was widowed at just 38 when his then-wife of over a decade, Australian actress Cassandra Harris, died from ovarian cancer at 43. Pierce faced heartache last week when his daughter with Cassandra, Charlotte, 41, also died of ovarian cancer, the same disease that took her mother and grandmother. (Pierce adopted Charlotte and her brother Chris, 40, after he married their mother. They also had son Sean, 29, together.) Here's more about this sad story, including Pierce's very touching statement about his daughter:
After a three-year battle with ovarian cancer, Pierce Brosnan's daughter Charlotte has died, PEOPLE has learned.

"On June 28 at 2 p.m. my darling daughter Charlotte Emily passed on to eternal life, having succumbed to ovarian cancer," Brosnan, 60, tells PEOPLE exclusively. "She was surrounded by her husband Alex, children Isabella and Lucas and brothers Christopher and Sean."

"Charlotte fought her cancer with grace and humanity, courage and dignity. Our hearts are heavy with the loss of our beautiful dear girl. We pray for her and that the cure for this wretched disease will be close at hand soon," the actor continues. "We thank everyone for their heartfelt condolences."

Charlotte, who was 41, passed away in London. She leaves behind husband Alex Smith, their daughter, 14, and son, 8.

Charlotte's mother, Cassandra Harris, also died of ovarian cancer. She passed away in 1991 while married to Pierce, after losing her own mother to the same disease as a teenager.
The Mirror has a nice slideshow of photos of Pierce with Charlotte and his families throughout the years, and they also have some quotes from him on the loss of his first wife. He said "Such things draw a mark across your heart and it's always a part of your life.
"To watch someone you love have their life eaten away – bit by bit, by this insidious and horrid disease – becomes an indelible part of your psyche."
This is a sad, touching story abut a woman who passed way before her time. Our thoughts are with her family and friends.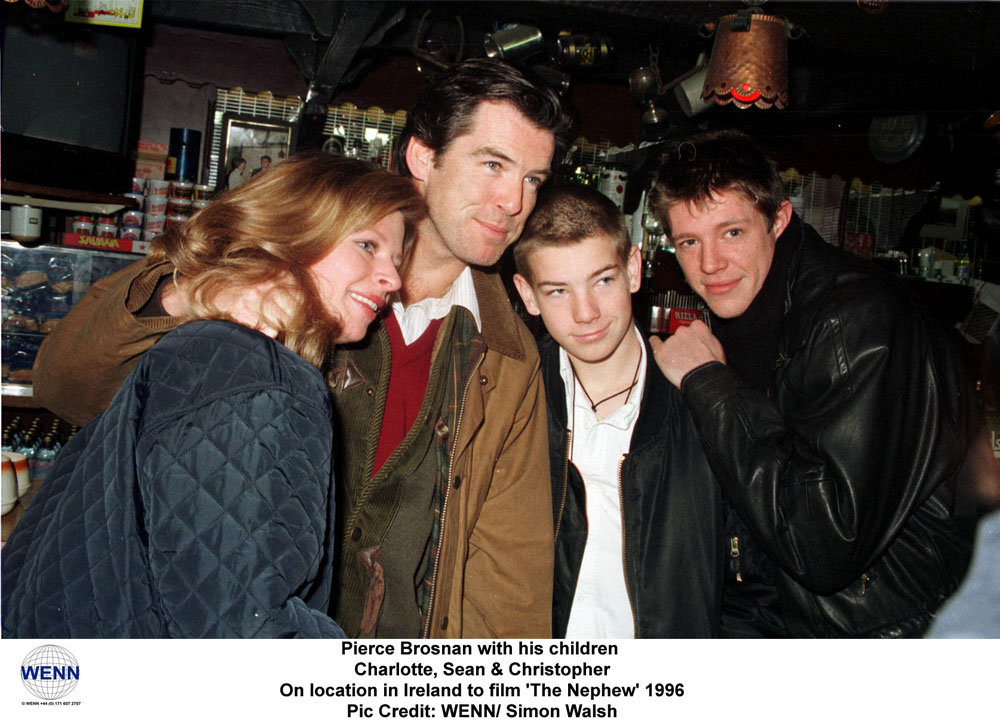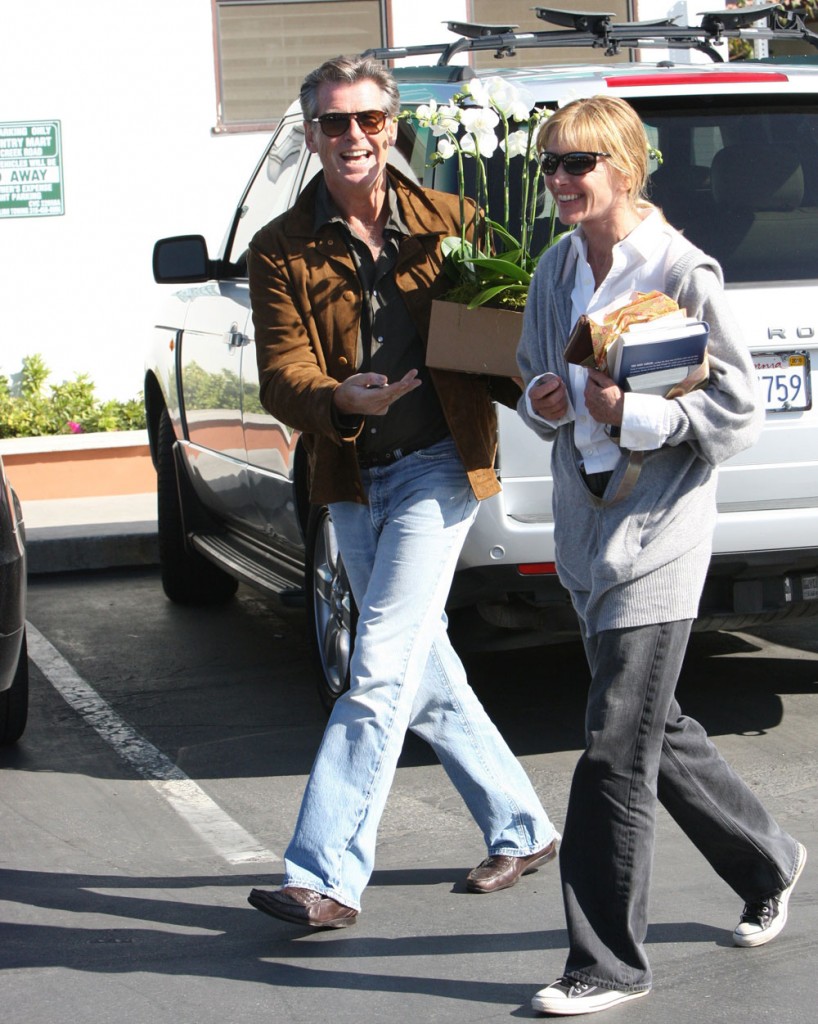 Photo credit: WENN.com