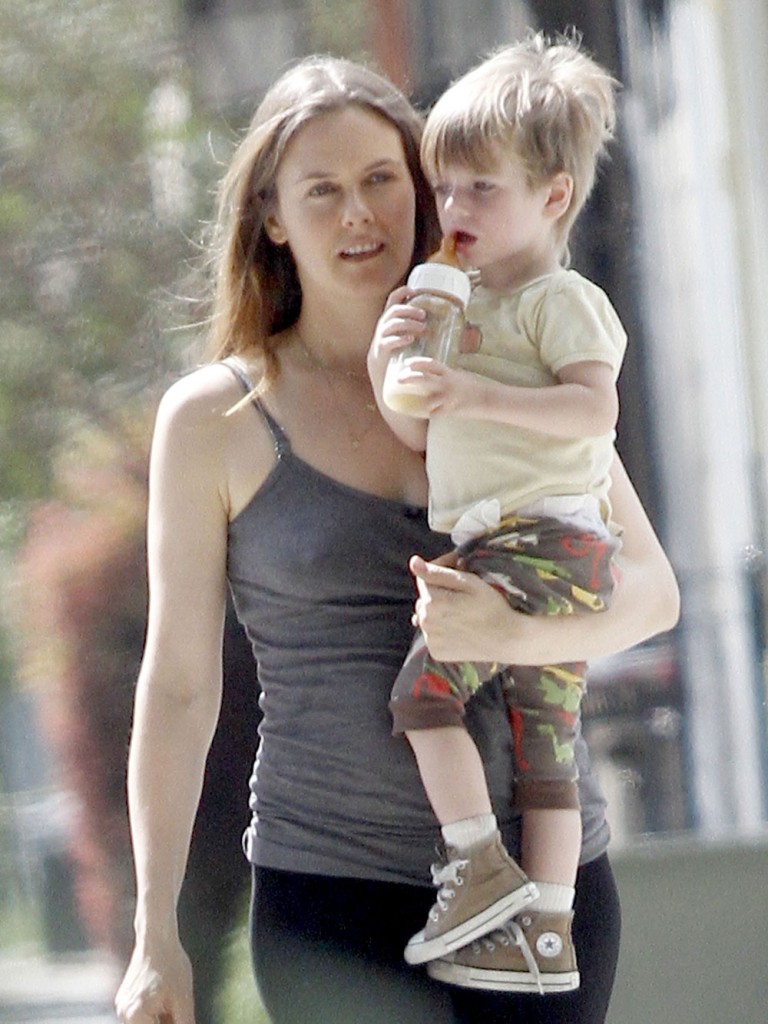 I recently saw a random vampire comedy from last year called Vamps, with Alicia Silverstone and Krysten Ritter. It wasn't an excellent movie by any means, but it was goofy and cute and reminded me why I was was so fond of Alicia Silverstone. It also had some great supporting actors, including Sigourney Weaver and Dan Stevens (Cousin Matthew from Downton Abbey) before he got all skinny and weird.
My rambling point is that Alicia Silverstone still gets some work beyond the extreme vegan lifestyle she promotes, but it's not that notable. She was also on "Suborgatory" last year. In the latest news about Alicia, she's launching a breastmilk sharing service for vegan moms who need milk or want to share their breastmilk with others. It sounds like she's just providing a forum for them to contact each other and that no money is being exchanged. Here's the announcement from her blog about it.
A couple weeks ago, another mama I know gave birth to a son. She e-mailed to let me know how things were going, and she was beside herself. She'd tried to do everything so that this baby would have the healthiest, happiest start in life–she nourished herself during pregnancy with clean, kind foods; had a beautiful home birth; and planned to breastfeed from now until her son could say, "No thanks." But because of a breast reduction surgery, she found she wouldn't be able to make enough milk for him, no matter how much precious boobie time they spent together. She tried reaching out in her community for donor milk, but it was almost impossible to figure out what kind of lifestyle choices the donors had made. And after all that hard work keeping herself vibrant and healthy, she felt she had a right to demand better for her baby.

A lot of women unfortunately have a similar struggle, and there's no reason why they shouldn't be able to give their babies the most amazing start in life with clean, mean, glorious breast milk. And because we are a community of beautiful souls who recognize the importance of food as health, I say we help support those mamas and babies who need a hand during one of the most important times in their lives. It's why I'm starting the Kind Mama Milk Share, a way for moms to connect with other moms in their area. If you have milk to share–post it! If you are in need of milk–post it! Think of all the babies we can help raise together!

Are you a Kind Mama interested in participating in a milk share? Post in the comments below!
[From The Kind Life via US Weekly]
I'm hearing Alicia say this in that unique kind of questioning sing-song voice she has. Did you see Clueless as many times as I did and can you hear her voice in your head too?
I guess there's a real call for this because there are vegan moms who don't want their baby to get any milk from meat eaters, wine guzzlers or smokers. As two out of three of those things (not when I was breastfeeding, I just ate meat!) I find that a little judgy, but it's their baby and they want the best for their baby so I get it. It's also really nice that Alicia is doing this to help other moms and not for money at all.
If Gwyneth Paltrow is the Louis Vuitton of celebrity lifestyle moms and Jessica Alba is Coach, then Alicia Silverstone is a recycled patchwork purse from the Goodwill that looks cute with the right outfit. She posts videos where she feeds her kid from her own mouth, she's not too concerned about the marketability of her image. It's not my "lifestyle" choice (her word, I dislike that "lifestyle" term) but I respect how true she is to herself, and how she's not monetizing everything. I wrote that before I bothered to check her website, where she has links to her skincare line for Juice Beauty. It's just a line she developed for another company though. So maybe she's more like an Etsy vegan purse manufacturer, but an enthusiastic hobbyist, not one of those too-serious hipsters who call themselves an "artisan."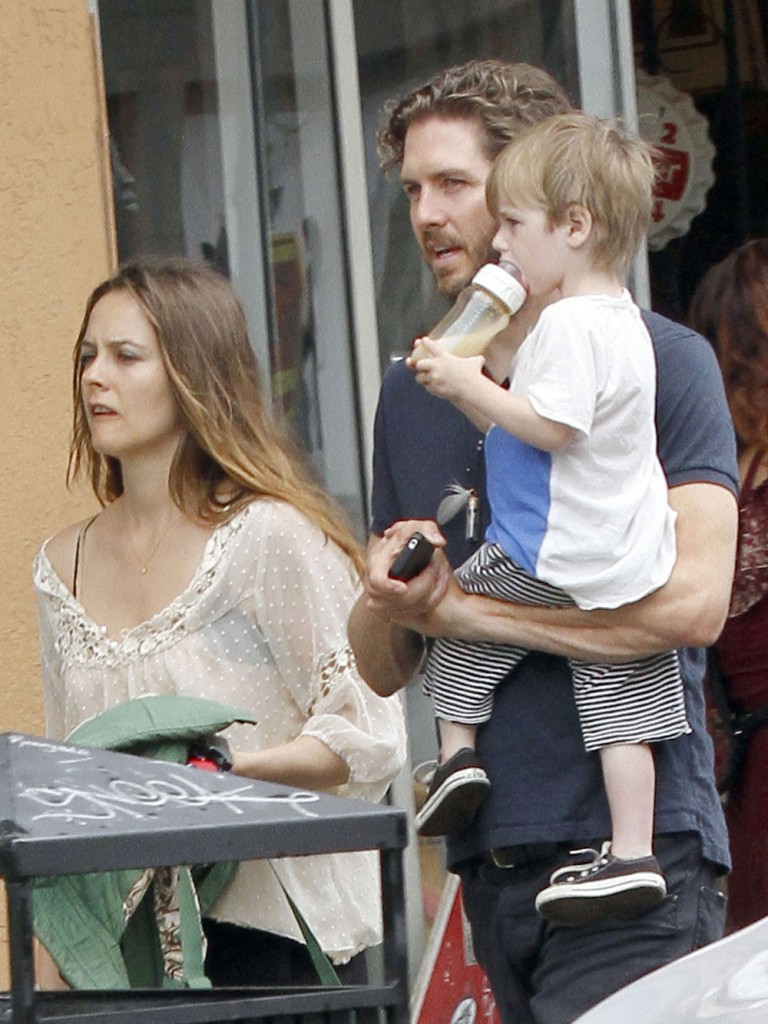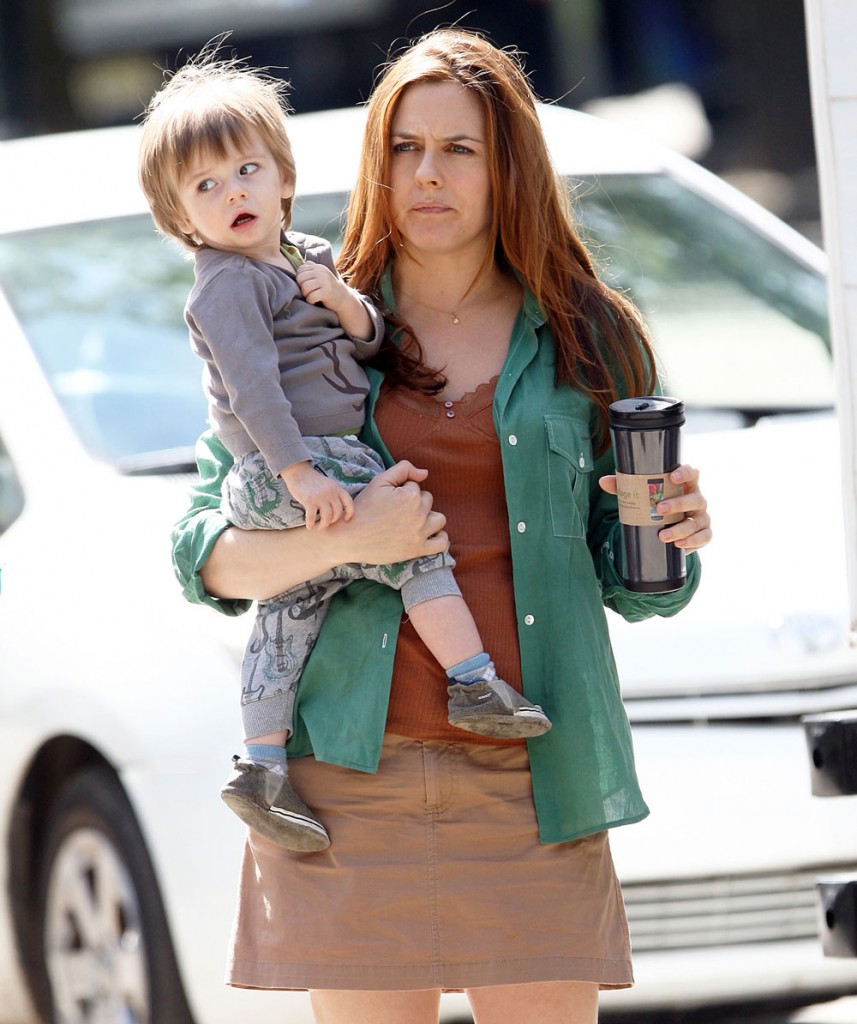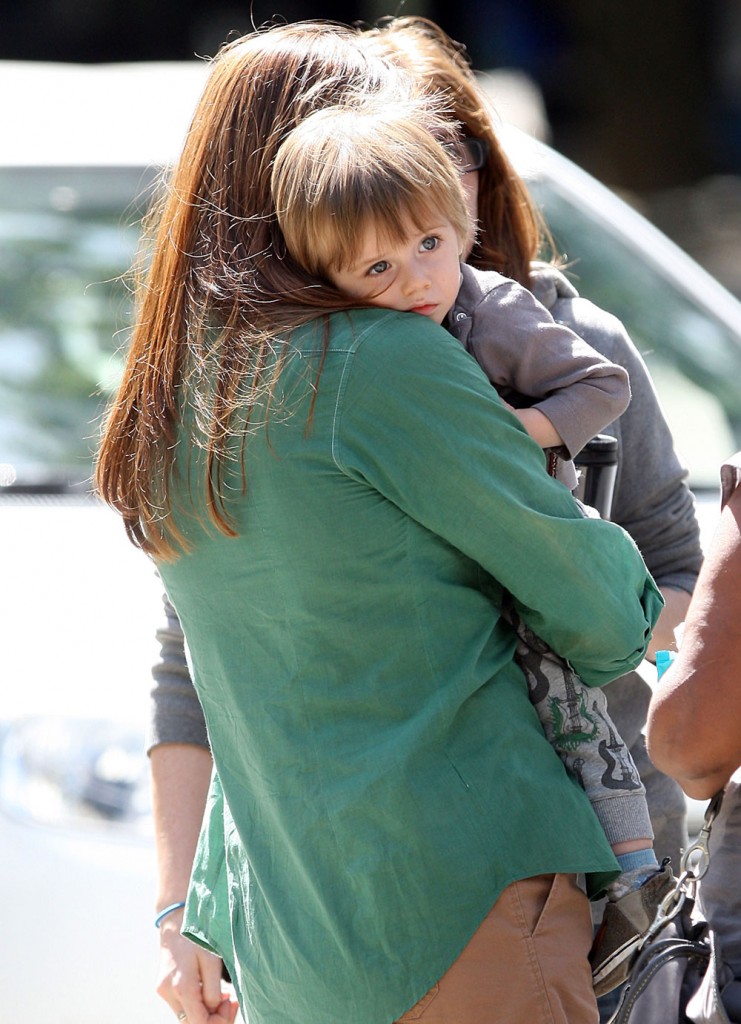 Alicia, her son, Bear Blu, and her husband, Christopher Jarecki, are shown on 9-19-12 and on 6-1-13. Credit: FameFlynet