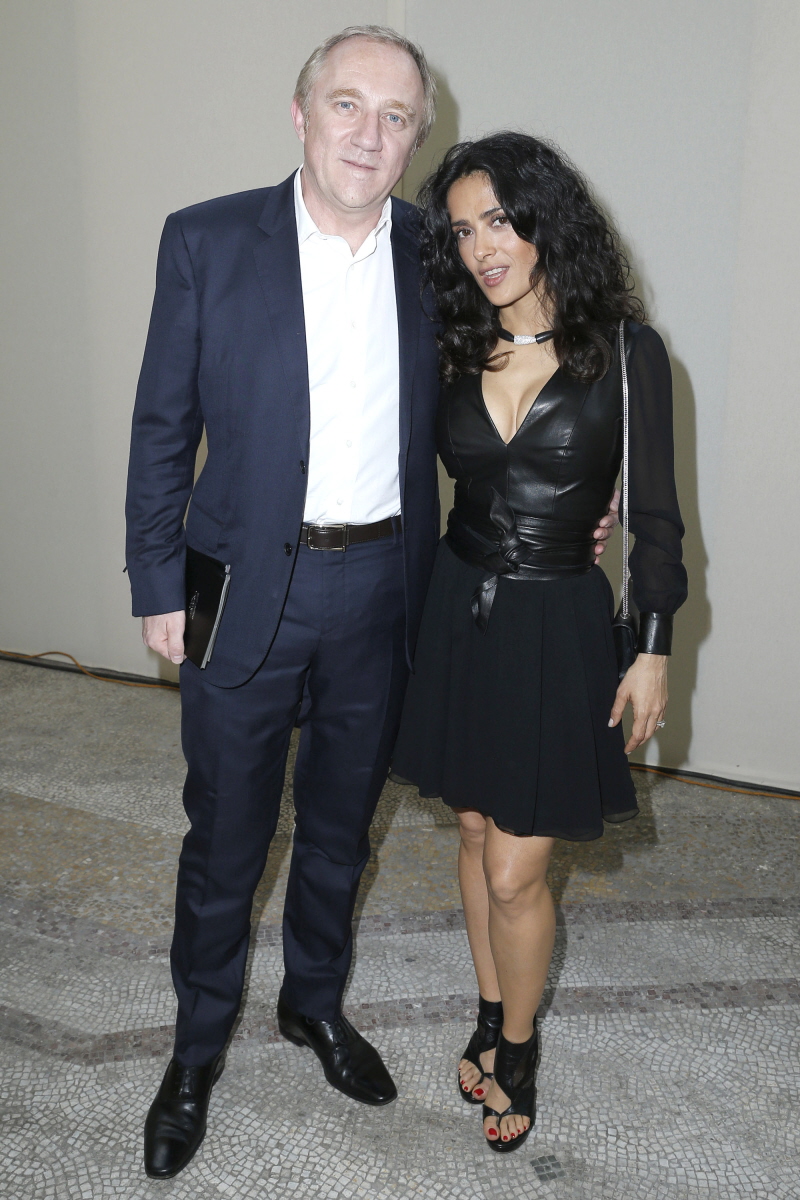 Here are some photos of Salma Hayek and Francois-Henri Pinault at the Yves Saint Laurent Menswear Spring/Summer 2014 show on Sunday. CB and I had a little mini-debate about whether Salma has had a breast reduction at some point this year. Some of you commented on that a few months ago, when Salma's bust looked uncharacteristically small for whatever reason. Now that I'm really looking… I still don't know. I suspect that she's lost some weight overall, and maybe her boobs got smaller because of that? Because she does look smaller overall. Her waist is ridiculous.
As for Salma and her husband… well, Salma recently gave an interview in which she reiterated yet again why she's so lucky to have found a skeevy billionaire who takes care of her the love of her life.
Salma Hayek believes positive thinking helped her achieve all her personal goals. The actress wed billionaire François-Henri Pinault when she was in her forties and together they have daughter Valentina. Although the 46-year-old star is blissfully happy now, she didn't always have such a positive outlook on life.

"There was a time in my late thirties when I felt I wasn't in the best shape physically, that I wasn't finding any good roles, and that I hadn't married or had children," she admitted to the British edition of OK! magazine. "But then I started think more positively and then I met my future husband!"

Salma and François-Henri welcomed Valentina into the world in 2007 and prior to that the actress was more interested in focusing on her career. Now she has a family, she realizes what she was missing before.

"There's nothing more beautiful in life than your family," she gushed. "I waited a long time to find that in my life and now that I have it, I realize how important and fulfilling it is for me."

While her family comes first, Salma is still making time for acting and appears in Grown Ups 2 alongside Adam Sandler. The stunning brunette loved working with the funny man.

"It's a really good atmosphere to be on the set with Adam," she smiled. "He's such a gentleman and a pleasure to work with."
I can't tell if Salma just irritates me these days and so my feathers are ruffled no matter what she says, or if I truly dislike what she's saying. Ugh. I just feel like Salma is so patronizing about her marriage, and I think she's deluded for thinking that she and Francois have some kind of intense love match and that he loves her for who she really is. She's even said that before, that she would still be with him if he wasn't rich, and he would still be with her if she wasn't beautiful with an amazing rack (I'm paraphrasing). He's rich, she's a beautiful trophy wife. Why do we need to pretend this is something that it's not?
Also, Salma gave another weird interview in which she discussed how her animals were her children before she got married and had Valentina. You guys, Salma had TIGERS. And the tigers always died, apparently. Salma said: "One (tiger), caught in the air-conditioner, died. One sweet cub developed a temper and had to go. My third, Rambo, the tiger of my life, was a little baby doll… Three years we played inside our house. I can't talk of how he died. It's too upsetting. Before I had my child, animals were my life. I slept with four dogs in my bed." Caught in an air-conditioner? WTF? And "one sweet cub developed a temper and had to go"? That's because he was a TIGER, bitch!! Tiger cubs grow up to be huge, predatory TIGERS. And it "had to go" because she couldn't comprehend the fact that she just needed to get a g—damn housecat instead of tigers.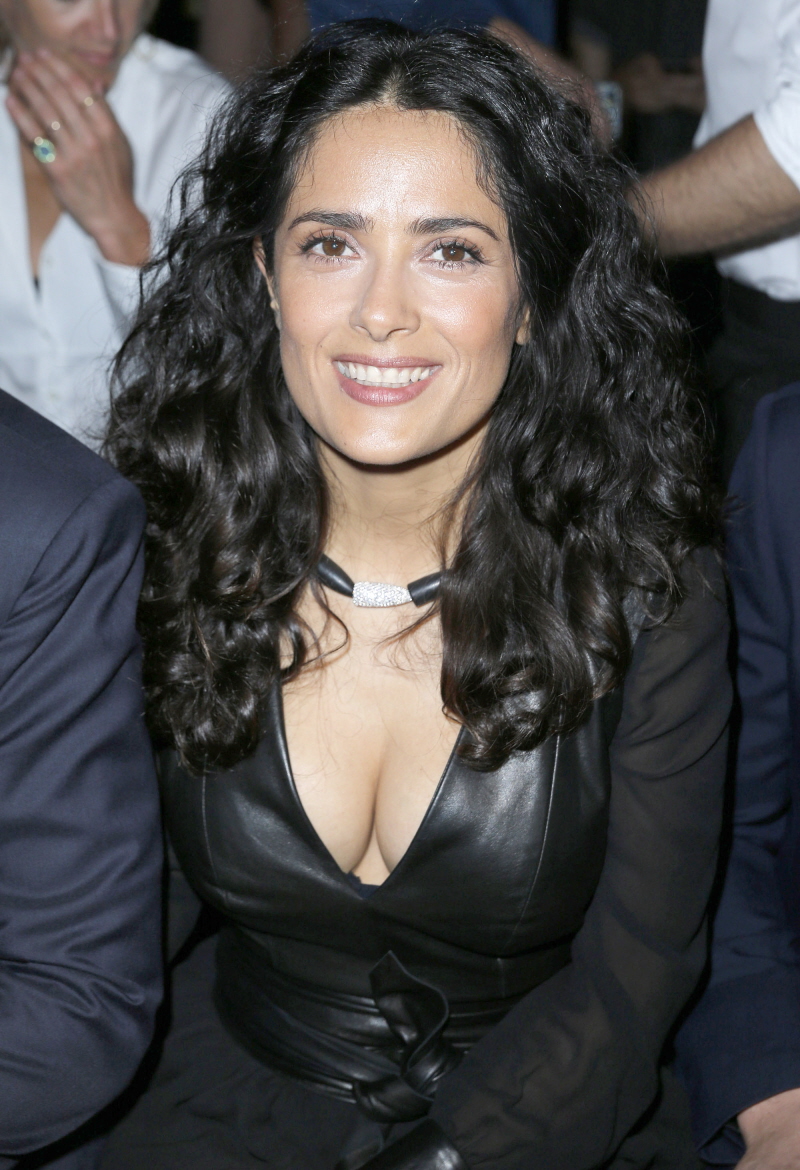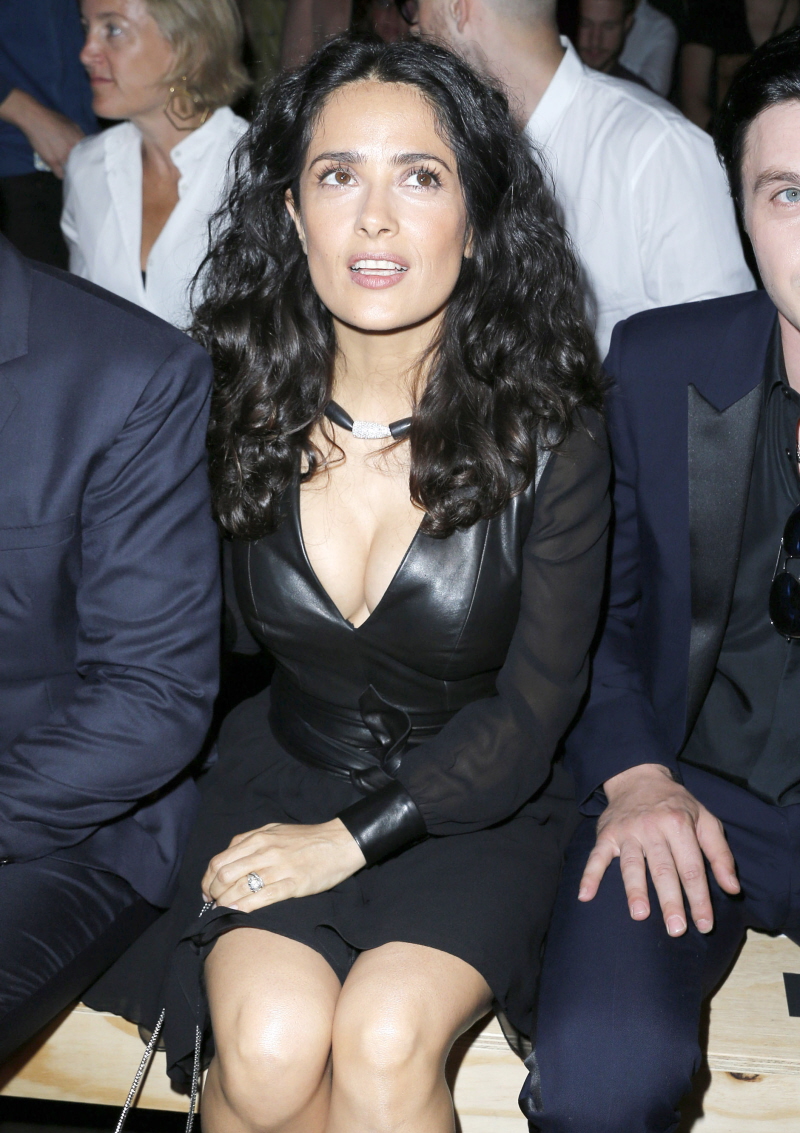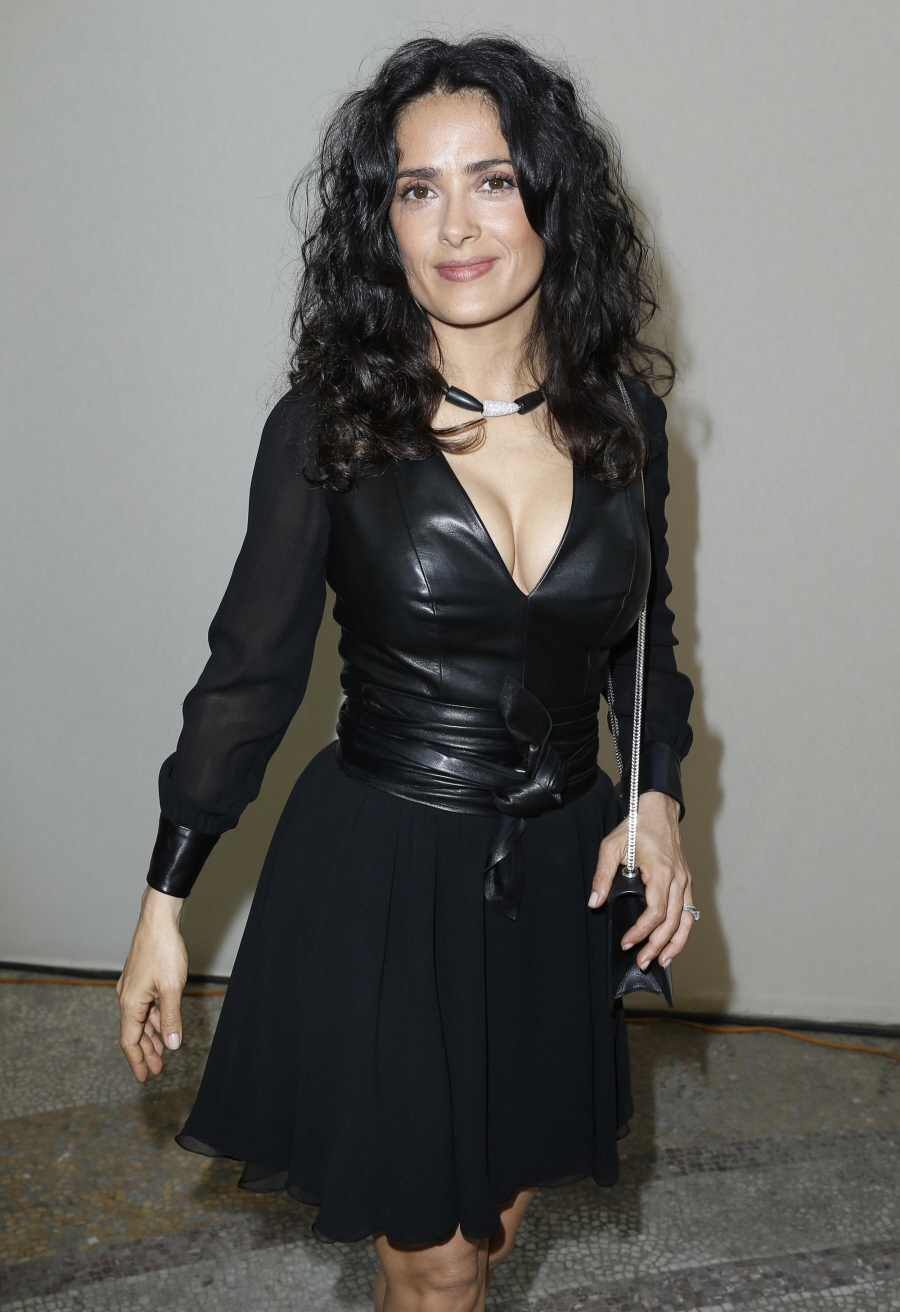 Photos courtesy of Fame/Flynet.