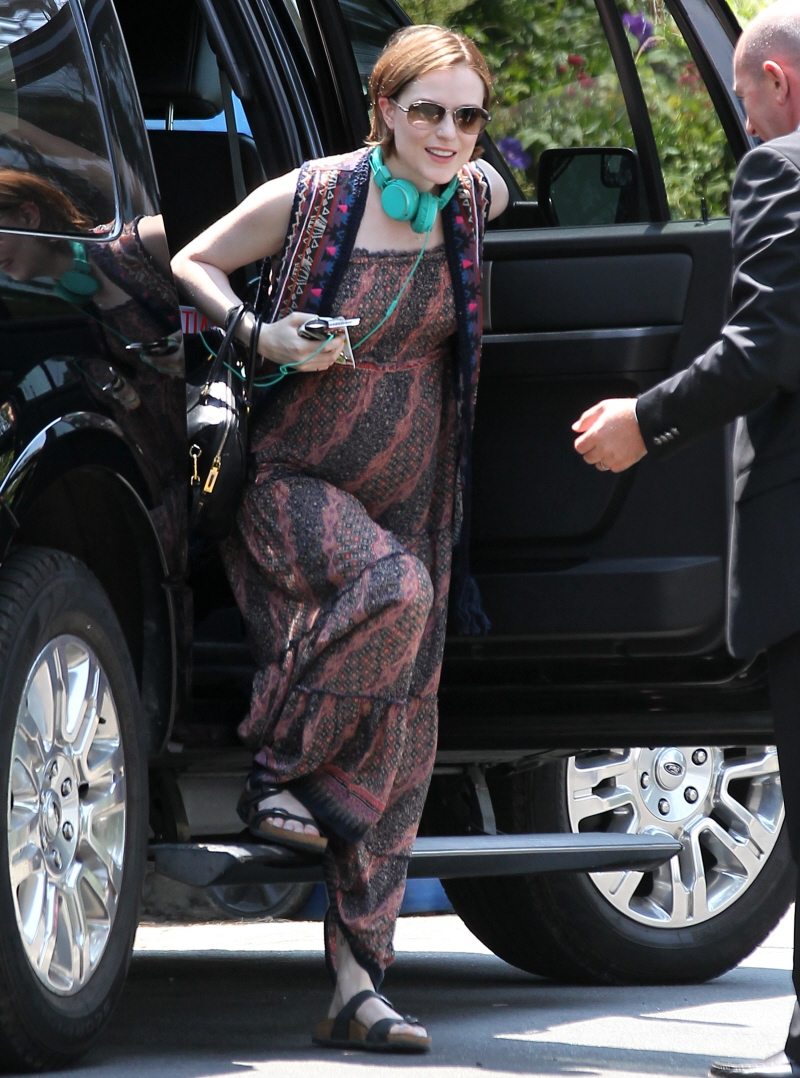 This is just a reminder: Evan Rachel Wood is still pregnant! She was photographed yesterday in Hollywood, being driven to a friend's house. Her husband Jamie Bell was also photographed over the weekend picking up some beer, which was allegedly for their baby shower. Maybe the baby shower was over the weekend? I like that we don't really know. I like that Evan and Jamie aren't inviting People Magazine to their baby shower. I like that their guest list doesn't include reality stars and C-list celebrities who pose on a red carpet before they enter the baby shower.
I have no idea when Evan is due, but I suspect it's soon. Honestly, my summer-baby prediction pool got really messed up when Kim Kardashian gave birth early. I'm still surprised that Busy Phillips hasn't given birth yet, you know? So I don't know when Evan is due. My guess is within the next month, maybe. Maybe after Duchess Kate and before Halle Berry? I think Halle is due in October anyway, so that's not much of a prediction.
I'll admit it, I kind of a shipper for Evan and Jamie. I just love them as a couple and I want to think they make each other really happy. I think Jamie calms ERW, and he centers her as a person and as an artist. And I hope they're both really jazzed about the baby. So cute.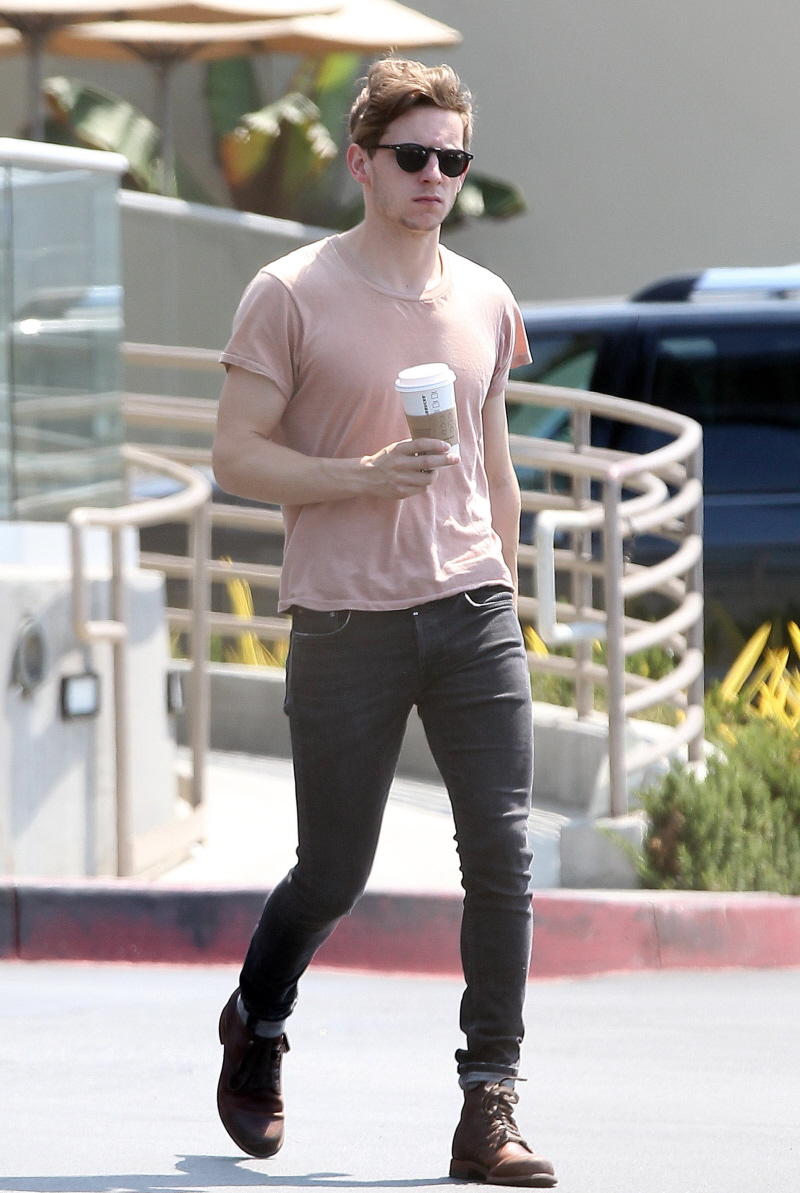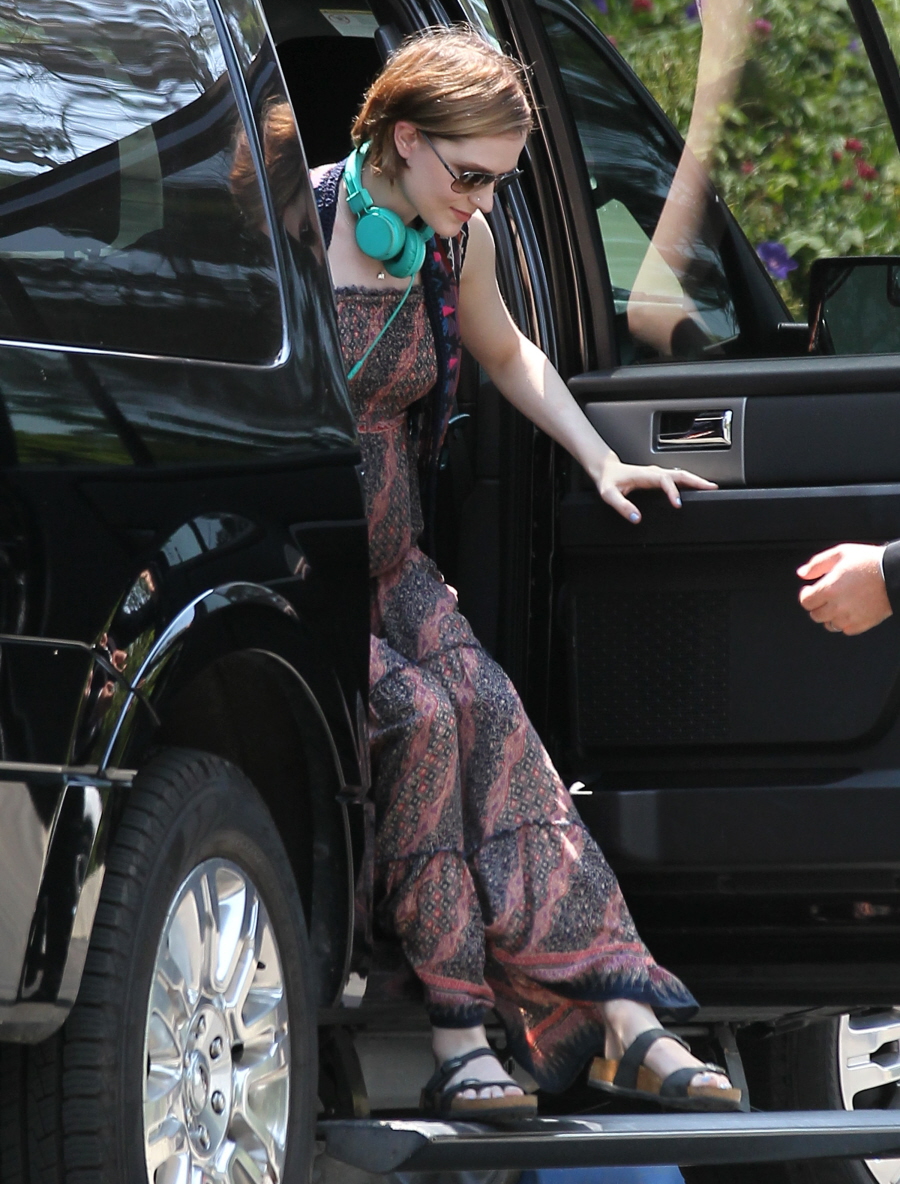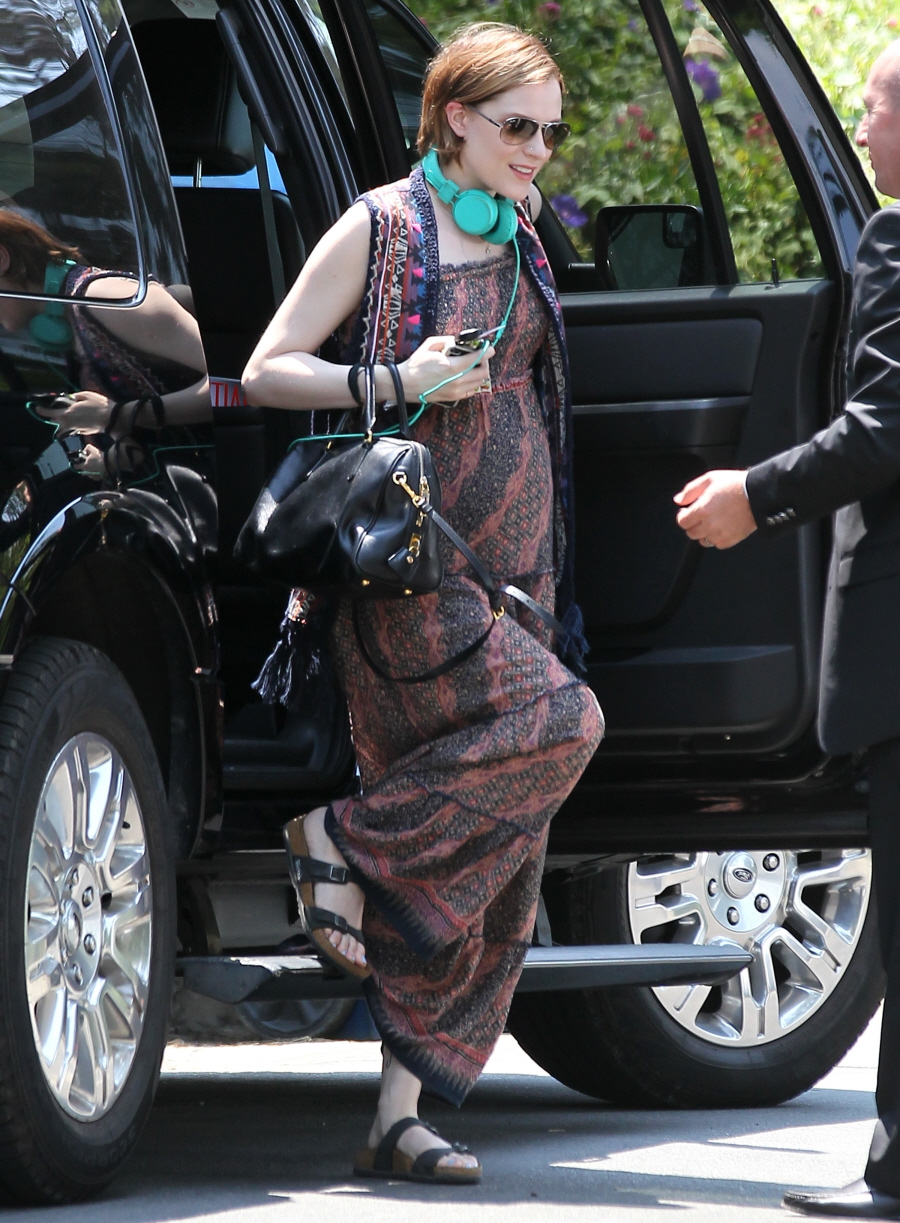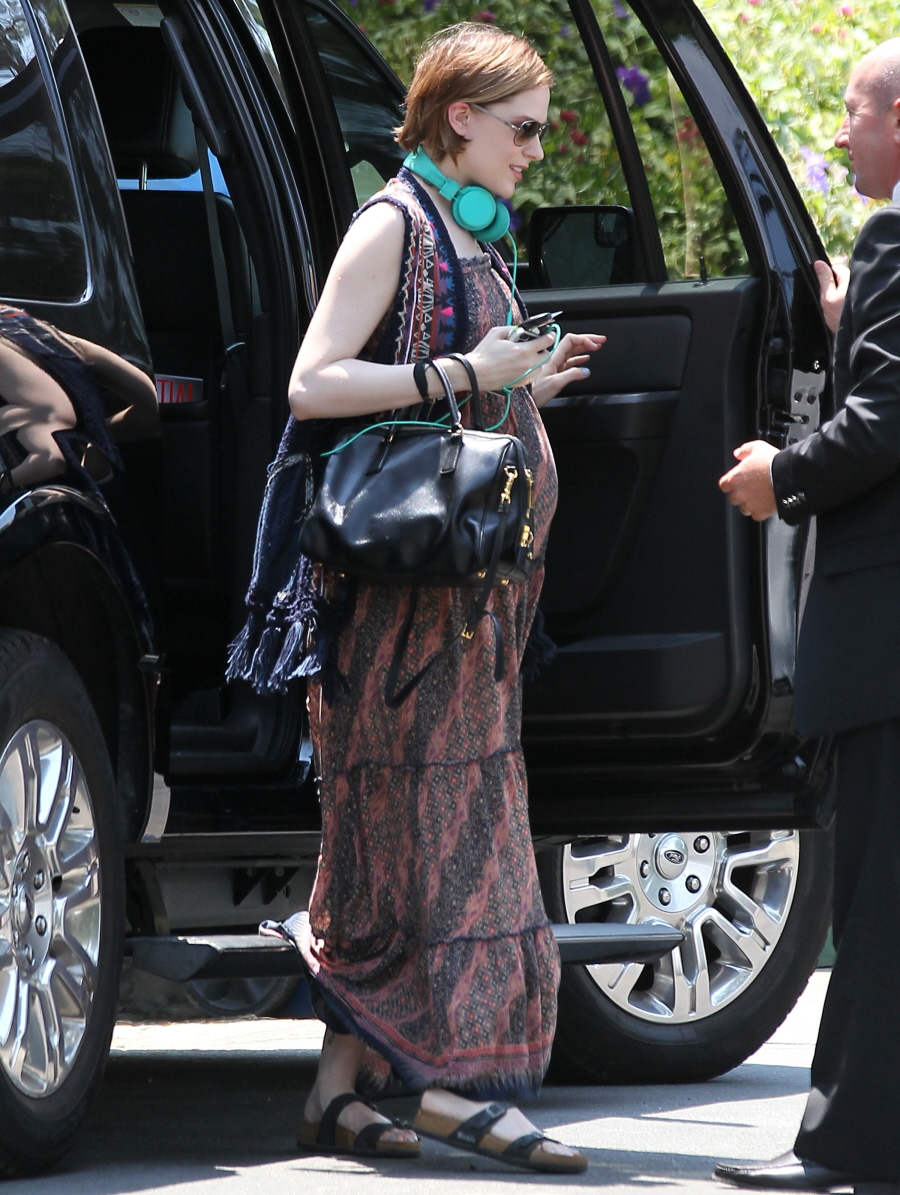 Photos courtesy of Fame/Flynet.