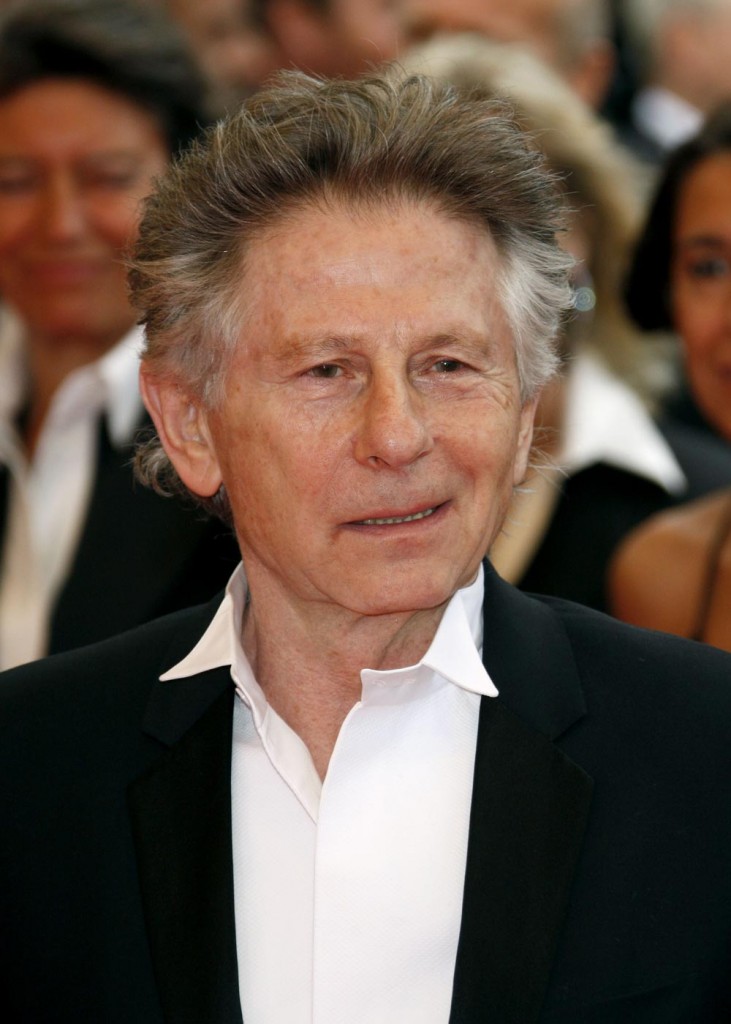 Despite a 30-year pending statutory rape charge, Roman Polanski's had it pretty easy since his self-imposed exile from the United States. After fleeing the U.S. to escape a statutory rape charge stemming from inappropriate contact with a 13-year-old girl – which Polanski has never denied but instead says was "consensual"- he has lived in Europe, making films and mingling with the beautiful people. He sure seems to have a lot of people on his side. Even his victim, who is now 45, says it's time to let the incident fade into history and drop the charges against the famous director. But not because she thinks Polanski is innocent – she's just tired of all the publicity and wants to put it behind her.
The woman whom Roman Polanksi was convicted of having sex with when she was a mere 13 years old is "absolutely clear" about one thing.

She thinks the 30-year-old statuatory rape charge against the Oscar-winning filmmaker should be dismissed.
"Surprised and disappointed" that the Los Angeles Superior Court system has not heeded Polanski's bid to have the charge of having unlawful intercourse with a minor dismissed, 45-year-old Samantha Geimer feels like a victim all over again, according to a four-page declaration filed Monday.

"I have urged that this matter come to a formal legal end," Geimer stated. "I have urged that the district attorney and the court dismiss these charges."

The prosecution's refusal to dismiss the charge against Polanski, who has been living in self-exile in Europe since 1978, when he fled the U.S. out of fear of being sentenced to jail time for his crime, has "given great publicity to the lurid details of those events, for all to read, again," she continued.

"True as they may be, the continued publication of those details causes harm to me, my beloved husband, my three children and my mother. I have become a victim of the actions of the district attorney. My position is absolutely clear. Let us deal with the harm and continued harm that the pendency of this matter visits upon me and my family, and waive the legal niceties away and cause it to be dismissed."

"My views as a victim, my feelings as a victim, or my desires as a victim were never considered or even inquired into by the district attorney prior to the filing," Geimer said. "It is clear to me that because the district attorney's office has been accused of wrongdoing, it has recited the lurid details of the case to distract attention from the wrongful conduct of the district attorney's office as well as the judge who was then assigned to the case."

Geimer's current position echoes the one she took in an interview for the 2008 documentary Roman Polanski: Wanted and Desired, which alleges that the L.A. District Attorney's Office had inappropriate communication with the judge overseeing Polanski's case back in 1977-78.

A hearing on Polanski's motion to dismiss the decades-old charge is scheduled for Jan. 21.
In a counterfiling last month that graphically recounted the details of the 1977 sex case, Deputy District Attorney David Walgren contended that Polanski has "voluntarily remained a fugitive from justice" and is "not entitled to have the court entertain his motion" unless he returns to L.A. to face a judge.

On Friday, a judge rejected the Pianist director's request to have the case removed from L.A. Superior Court to the California Judicial Council because of this perceived bias among the court's judges.

In her declaration, Geimer called the stipulation that Polanski must appear in person "a joke, a cruel joke being played on me."

"I have survived, indeed prevailed, against whatever harm Mr. Polanski may have caused me as a child."
It's clear from Geimer's statement that she believes in Polanski's guilt. It's also obvious that she's fed up with the way Polanski is still revered by the media, and is using international law to avoid prosecution. If he really had nothing to hide, he would have shown up in court 30 years ago to clear his name. It's really sad that even the victim in this case has given up hope on having her day in court. I do wonder – if the charges are dropped, will Polanski return to the U.S. and be welcomed back to Hollywood with open arms?
Roman Polanski is shown at the Marrakech film festival in November, 2008 and at Cannes in May, 2008. Credit: WENN