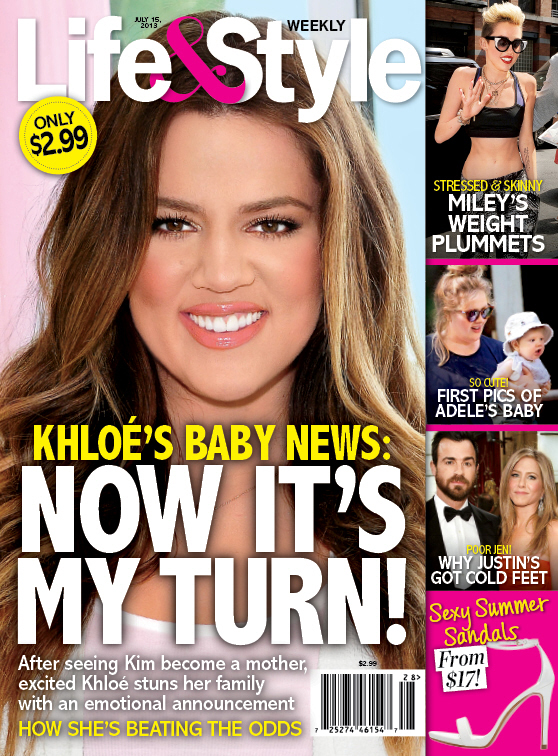 Fine, I'll say it – Khloe is my favorite Kardashian. I think she's funny and sympathetic and much prettier than she's given credit for. My affection for Khloe has led me to avoid writing about her over the past few months. I mean, obviously, Kim and Kanye sucked up a lot of the Kardashian news, but I purposefully didn't write about some rumors involving Khloe and Lamar Odom which were all over many of the urban blogs. There were rumors that Lamar was fooling around on Khloe for a while, although the rumor was that Lamar's side-piece sold her story to a tabloid, which has never come to fruition as far as I know. I've also been avoiding Khloe stories because I felt like people needed to give her some space – she's had fertility problems for years, and I think fertility treatments were a big part of her weight fluctuations too.
But! Khloe has lost a lot of weight this year (she's even been called "the New Hot Kardashian") and I have been wondering if Khloe has stopped with fertility treatments and maybe she and Lamar are trying something else. Life & Style says that's the case:
Spending nearly four years trying to get pregnant has been physically and emotionally exhausting for Khloé Kardashian. But sharing in the joy her sister Kim is feeling over the birth of baby North West, she feels reinvigorated and has come up with a new plan to conceive.

Sources close to the reality star tell the new issue of Life & Style, on newsstands now, that Khloé has decided to stop taking fertility meds and instead will cleanse her body and get it into tip-top shape for conceiving.

"People say you can get pregnant when you're not even thinking about it and when you're healthy and in a good place," notes a friend, "so she's taking that advice and just going for it."

On the advice of sister Kourtney, she's going organic! "Khloé has really changed her eating habits for the better," continues the friend. "She rarely eats carbs and eats lots of protein like chicken and fish. She is really into smoothies from Earthbar, too."

Now that she's not driving to doctor's appointments, Khloé is using those extra hours to hit the gym. "She is now working out almost every day," a second pal tells Life & Style. "She's still boxing and she loves running on the treadmill, at times for almost an hour."

A happy side effect of her mission to get baby-ready? She's lost a whopping 30 pounds and is squeezing into size-28 jeans. "She is hoping that without the extra weight or fertility meds she can finally get pregnant naturally."
But… Khloe had legitimate fertility issues, right? It's not a "mind over body" thing, she had issues with her ovulation, I believe (isn't that what she revealed on the reality show?). While I can understand if she's emotionally and physically exhausted from fertility treatments and that's why she wants to take a break, I think it's a weird/bad idea for her to think that she will have a decent chance at conceiving just by changing her diet. Sure, we've all heard those "my friend/sister/niece stopped trying and bam, she got pregnant 10 times in a row" stories, but in reality, I think Khloe is going to need some help if she wants to conceive.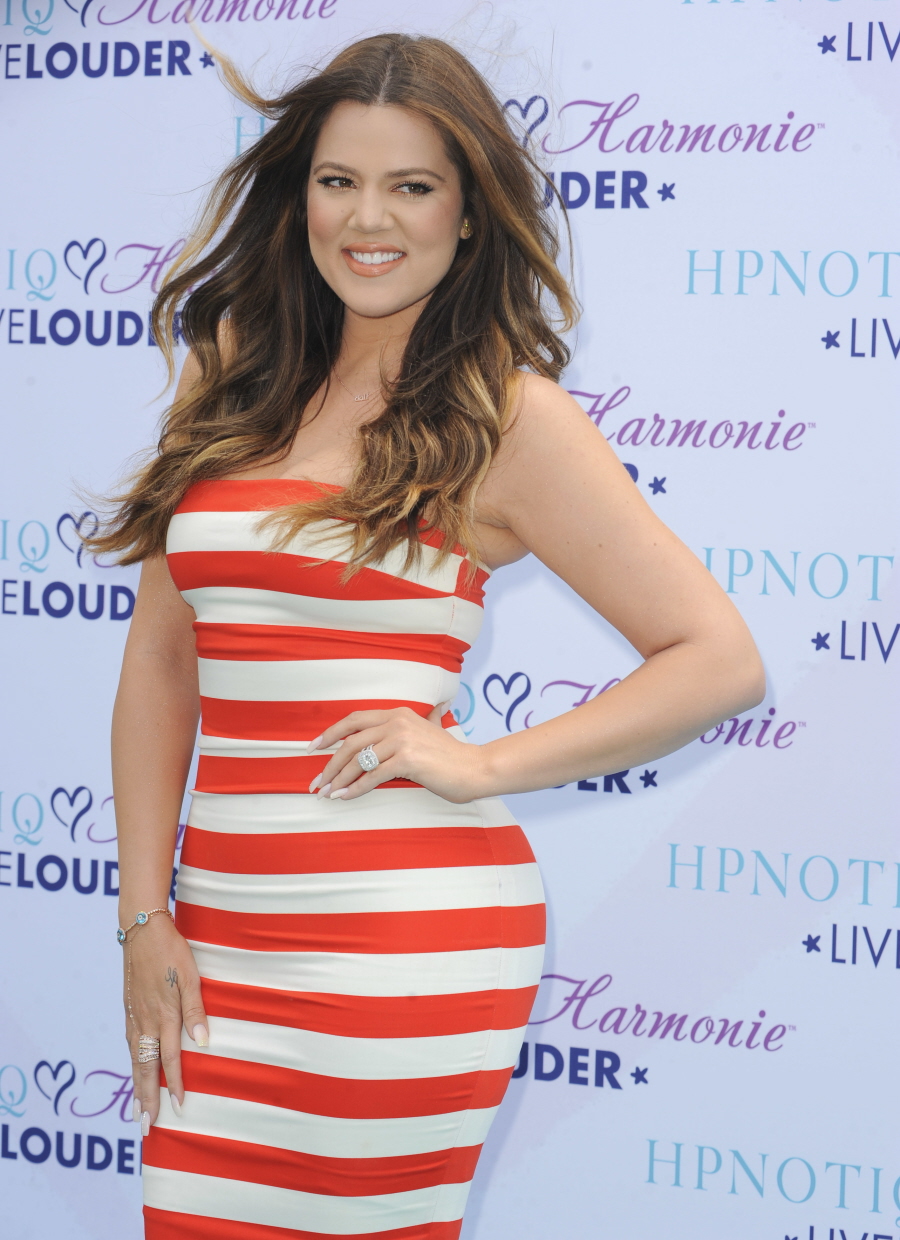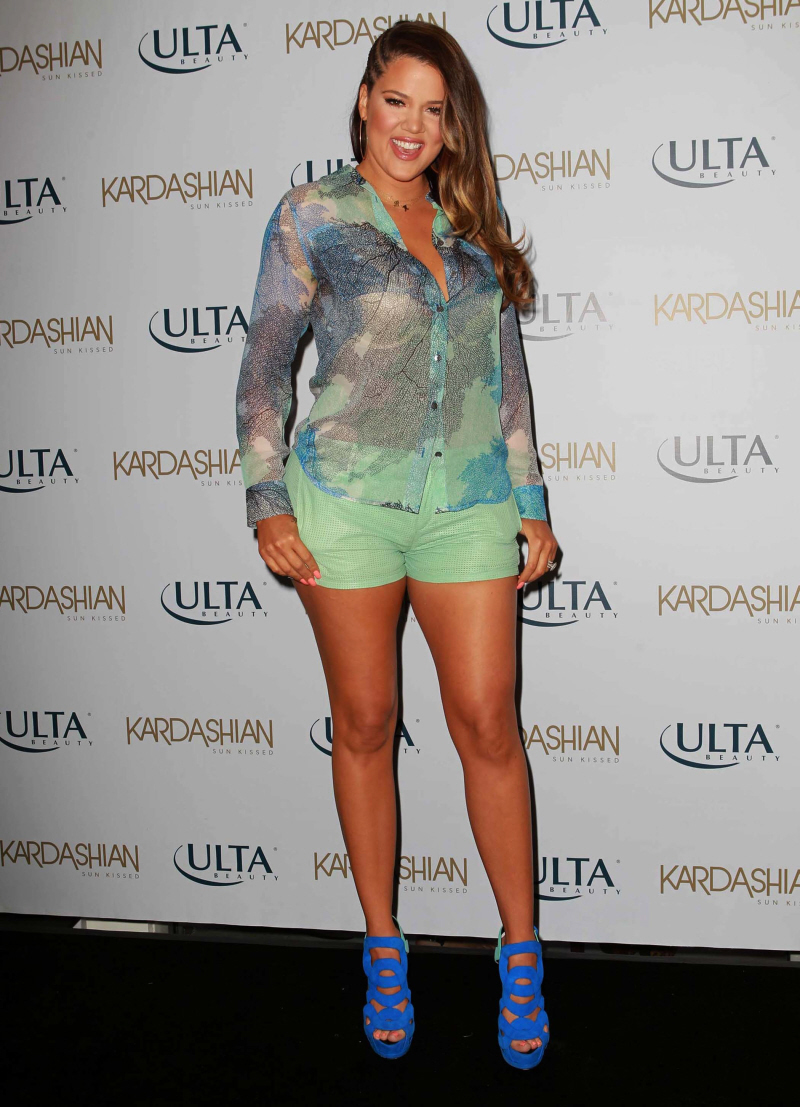 Photos courtesy of WENN.