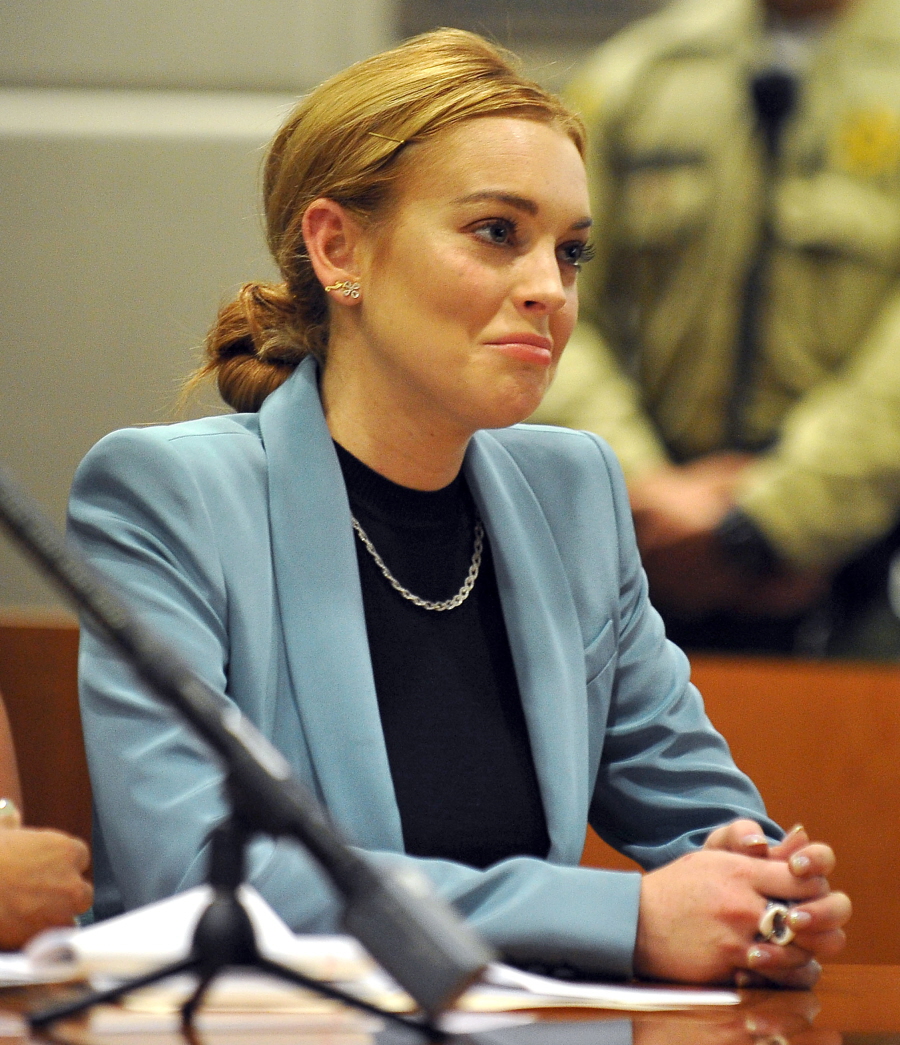 Yesterday was Lindsay Lohan's 27th birthday. I didn't really want to mark the occasion, but here we go. As you remember, Lindsay is currently ensconced in rehab. This is her third rehab facility in two months – although I'm not sure if we should count the first one, since she never actually checked in, she just went through the parking lot. She was in the Betty Ford Clinic for about a month, then the court allowed her to switch to this Malibu facility, Cliffside, where she is right now. There were some stories a while back that Lindsay was throwing cracked-out hissy fits about being in court-ordered rehab during her birthday, but at the end of the day, I haven't heard anything about her trying to crack-jack her way out to go partying for her b-day. This is progress in Lindsay's world. Radar does have a sad story about how she celebrated in rehab:
Lindsay Lohan celebrated her 27th birthday at Cliffside Rehab Center in Malibu with her attorney Shawn Holley, and a cake donated by Carvel that she shared with other patients, RadarOnline.com is exclusively reporting.

A judge and prosecutor signed off recently on Lindsay's transfer from Betty Ford to Cliffside Rehab Center. The actress has been court ordered to spend 90 days in rehab.

The starlet "didn't like spending her birthday in rehab, but she managed to make the best of it," an insider told Radar exclusively. "Carvel donated a delicious ice cream birthday cake, and her attorney, Shawn Holley dropped by to have some cake.

"Lindsay shared her birthday cake with the other patients, which everyone enjoyed. Lindsay seems to be in a very good place, and is responding very well to treatment at Cliffside."

Visiting day at Cliffside is on Sundays, but her attorney, can visit anytime. Lohan's friends are planning on celebrating her belated birthday on Sunday at Cliffside.

It's been a bumpy road for Lindsay's latest stint at recovery. Lindsay was unhappy with Betty Ford from the beginning and begged the judge and prosecutors to allow her to leave and they finally acquiesced and agreed to let her to move to Cliffside.

She still has about half of her sentence to complete in this rehab facility, as the insider said "she is scheduled to be released at the beginning of August."

Upon LiLo's release from rehab, she will be jetting off to the Venice Film Festival for the premiere of her movie, The Canyons.

Tenille Houston, one of Lohan's co-stars in the movie, previously told us, "We were originally going to have the premiere in June but it got switched around so Lindsay could be there. And we're going to be in the Venice Film Festival also and I'm going and so is Lindsay."

The Canyons will be in theaters Aug. 2 in New York, and Los Angeles (as well as VOD and iTunes) the following week.
That was really nice of Shawn Holley to come visit Lindsay in rehab. Shawn is pretty much the mother that Lindsay never had. And while I buy the "it wasn't visiting day" explanation for why no one in Lindsay's family was there, it's still sad to me that she spent her birthday with recovering alcoholics and addicts and her lawyer. As for the Carvel cake… well, I suppose Cookie-Puss's fatwa against the Lohan family is over. I can't believe Cookie Puss is more mature than Dina Lohan.
Here are some very blurry, low-quality photos of Lindsay on the balcony of her Malibu rehab yesterday: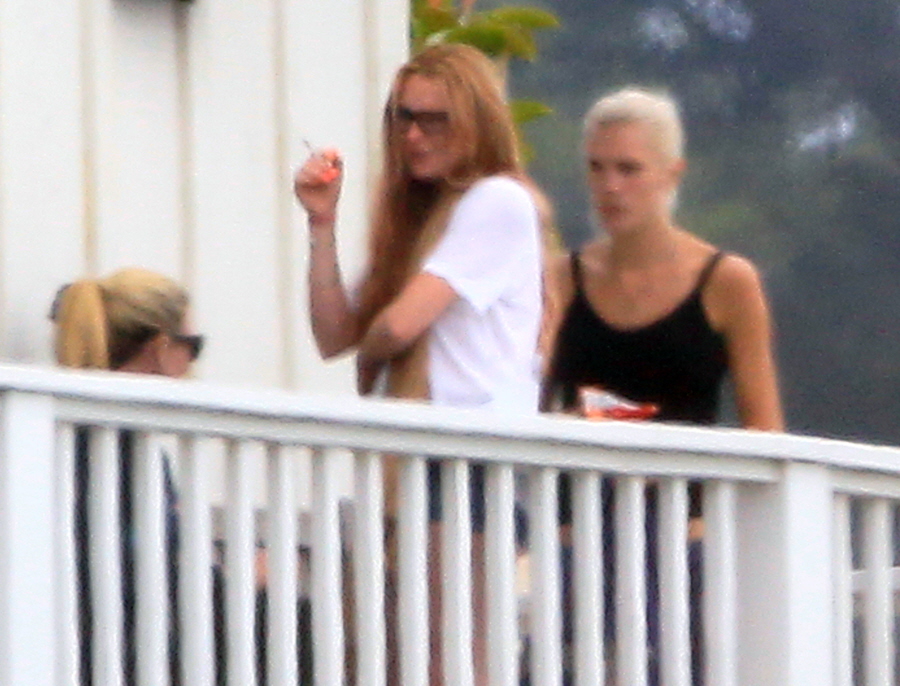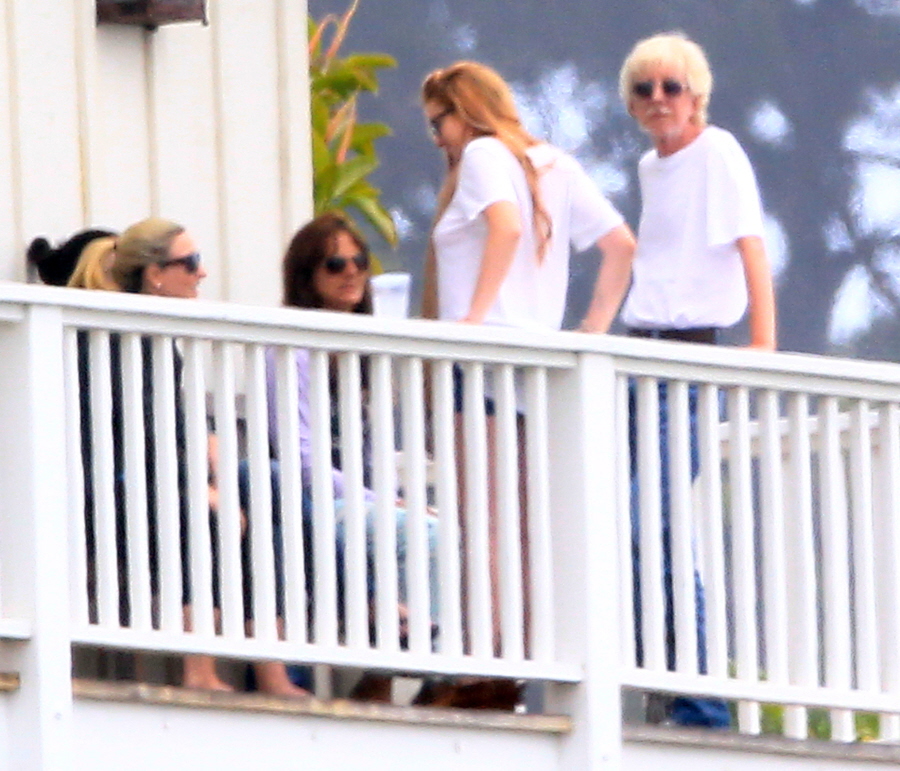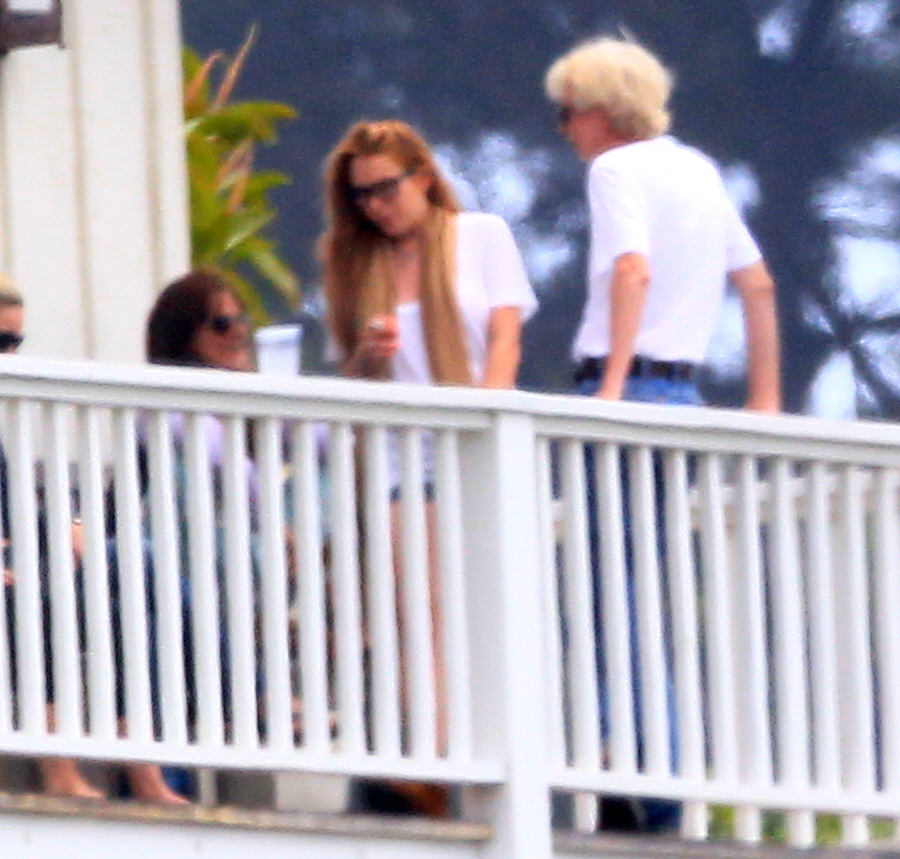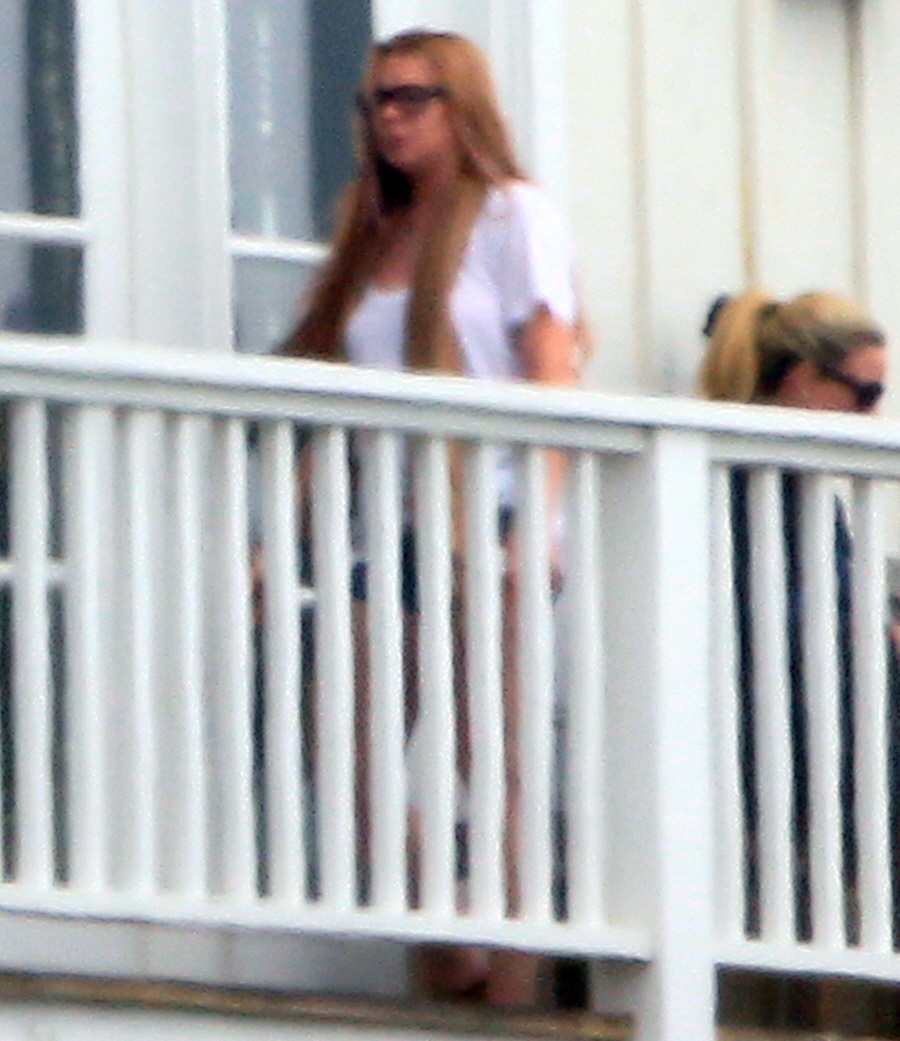 Photos courtesy of Fame/Flynet.