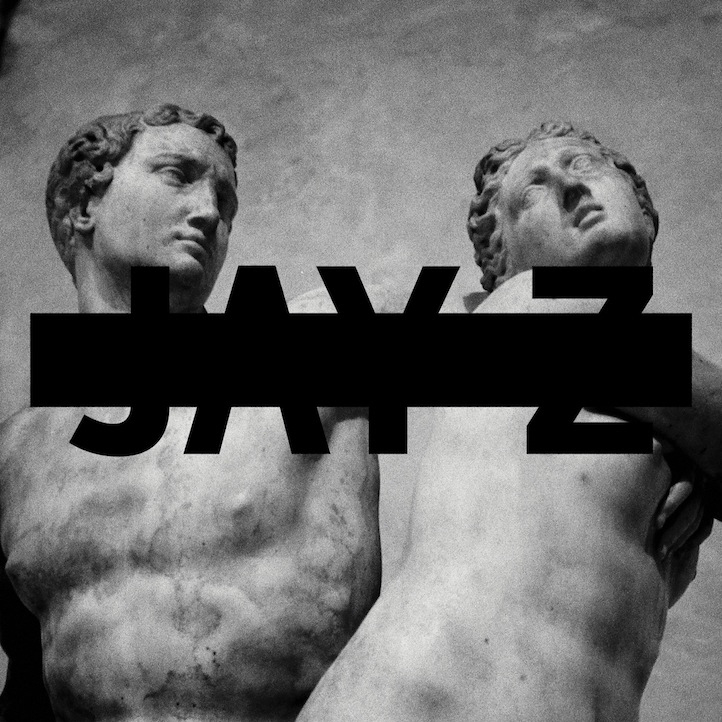 As we discussed a few weeks ago, Jay-Z is releasing a new album too, despite his on-and-off "retirement". The album is called Magna Carta… Holy Grail, and the header image is the newly released album cover. Is this "art"? Eh. It's an interesting, bold album image, and if this was just a stand-alone thing, I would probably like it. Unfortunately, Jay-Z managed to have this album cover displayed at the Salisbury Cathedral… just beside THE REAL MAGNA CARTA.
Located in the United Kingdom, The Salisbury Cathedral, home to one of the four surviving original 1215 Magna Carta documents, has become the site which debuted JAY Z's Magna Carta… Holy Grail album cover art.

The installation will be on display at the Salisbury Cathedral Chapter House through the month of July.

JAY Z's new album Magna Carta… Holy Grail will be available early to eligible Samsung users who have downloaded the #magnacarta app at 12:01 am EST on Thursday, July 4th. The album will be released globally on July 9th.
So, is it that Jay-Z thinks his album (or worse yet, his album cover ART) is equal to the Magna Carta, considered to be one of the most important documents in the history of democracy? I'm still mystified as to how Jay-Z got permission to display his cover art in the Salisbury Cathedral? Did the Salisbury Cathedral want some additional tourists maybe? Or is this some kind of Banksy-esque art stunt?
Here's a video Jay-Z posted on Life & Times called "Welcome to the Future". It's got a nice hook.
Here's another preview video for the album: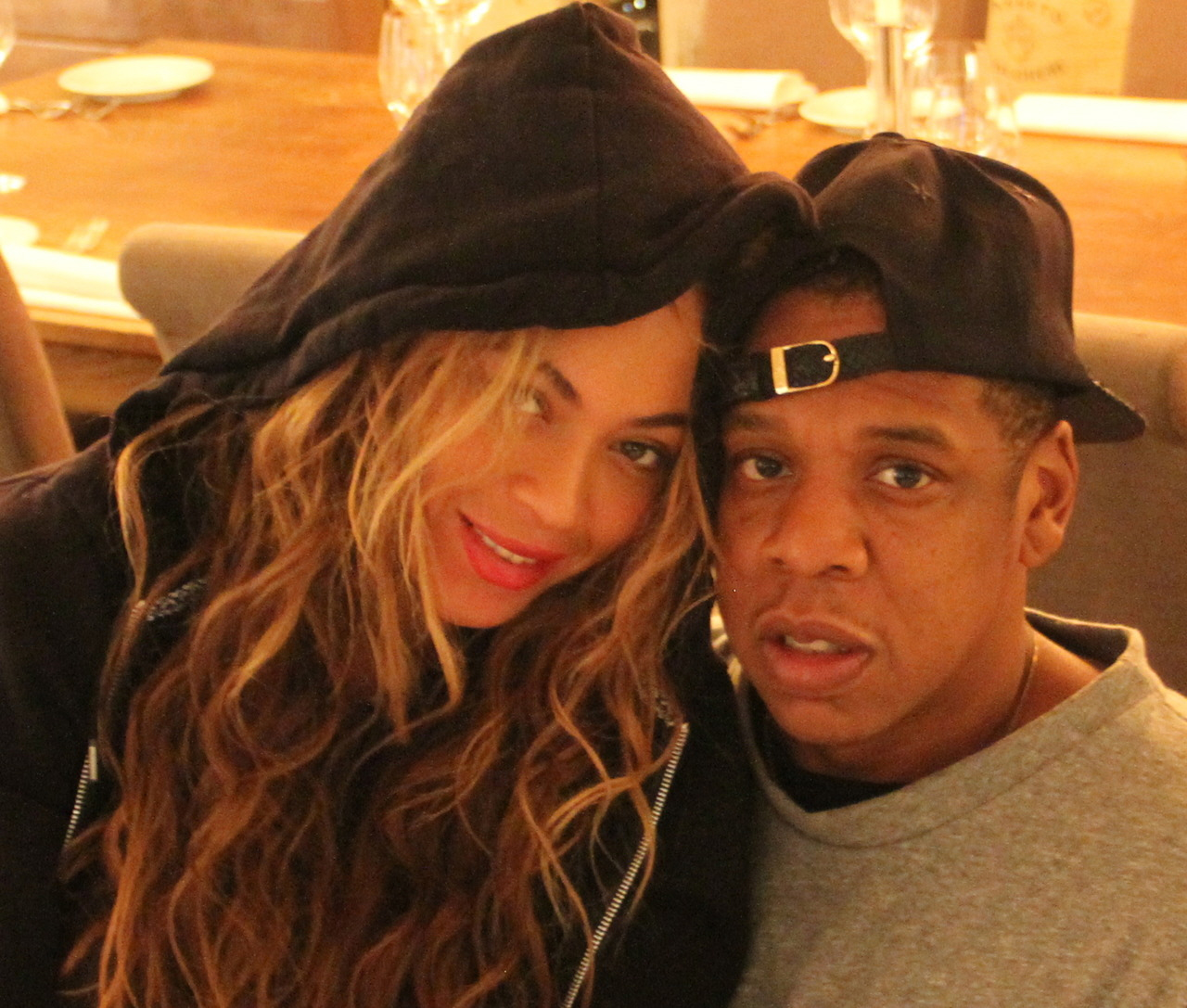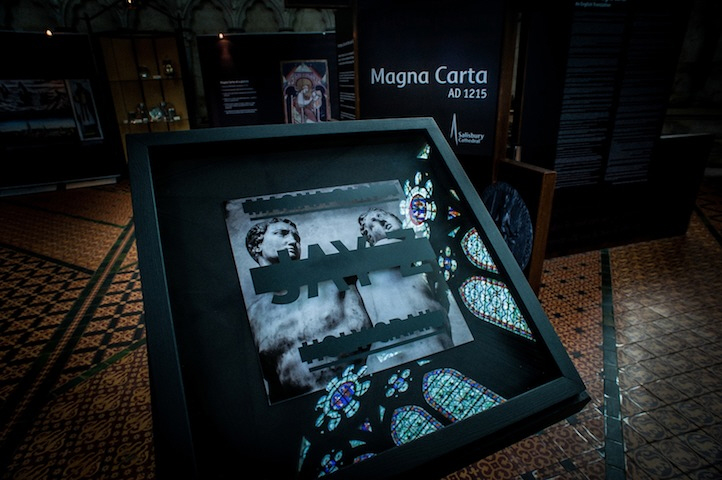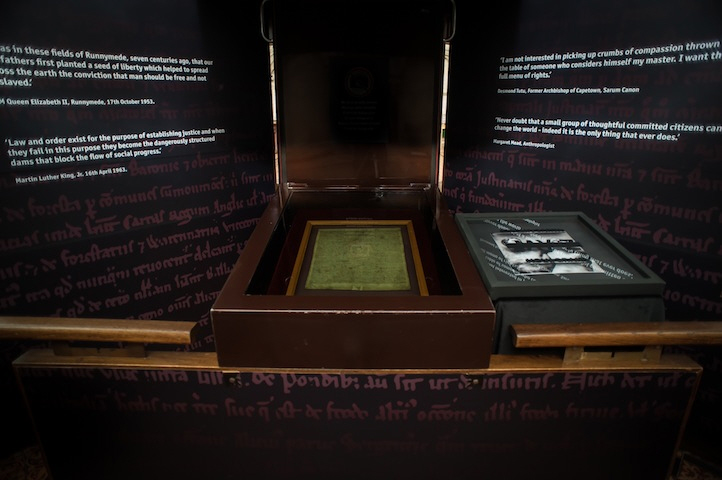 Photos courtesy of Life & Times, Beyonce's Tumblr.