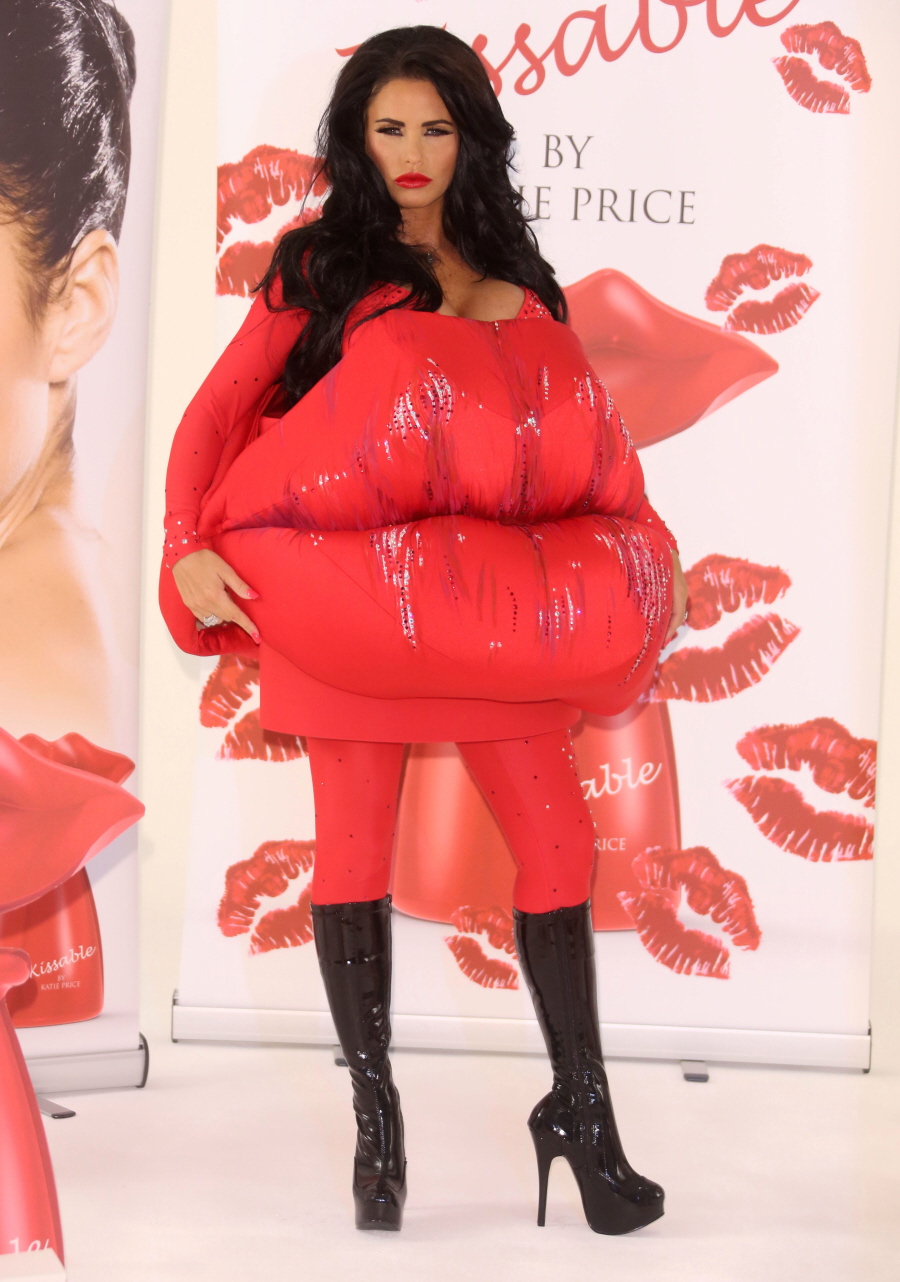 Here are some photos of Katie Price launching her new fragrance, "Kissable", in England yesterday. I have to admit… Katie looks so much better with darker hair, right? Is that a wig? If it's a wig, she should consider keeping it. If it's her real hair (ha), she should stick with this color. Anyway, Katie wore a "lips" costume and OMG. I think the problem is that the "lips" actually look like they're infected, right? Like, if I saw those lips on an actual person, I would run away lest the infection is airborne. That being said, I do love her. She's delightfully trashy and she doesn't pretend to be anything else.
Also, did you know that Kate is pregnant again? This is her fourth pregnancy and she's on her third husband, a "part-time stripper" named Kieran Haylor, who posed with her for her last photocall. I'm assuming the baby is Kieran's, but who can say? I can't imagine those boots are good for her pregnant body, especially considering that Katie has said in recent interviews that this is the worst she's ever felt while pregnant. She was on Daybreak a few weeks ago and she said, "It's the worst pregnancy I've had. I've just had lots of problems with being anemic, low platelets, I'm a lot heavier than I was before, but it's the fourth one so I know what to expect."
And Katie just gave an interview to Digital Spy where she seemed to be teasing the gossip that she's expecting twins this time…? She said "There's a reason why it's so big," referring to her bump and she also made a reference to "babies" (plural). Katie also said she has names picked out already for a boy and a girl: Tinkerbell and Lorenzo. OH. MY. GAWD. Little Tinkerbell and/or Lorenzo will join Harvey, Junior Savva Andreas Andre and Princess Tiaamii Crystal Esther Andre.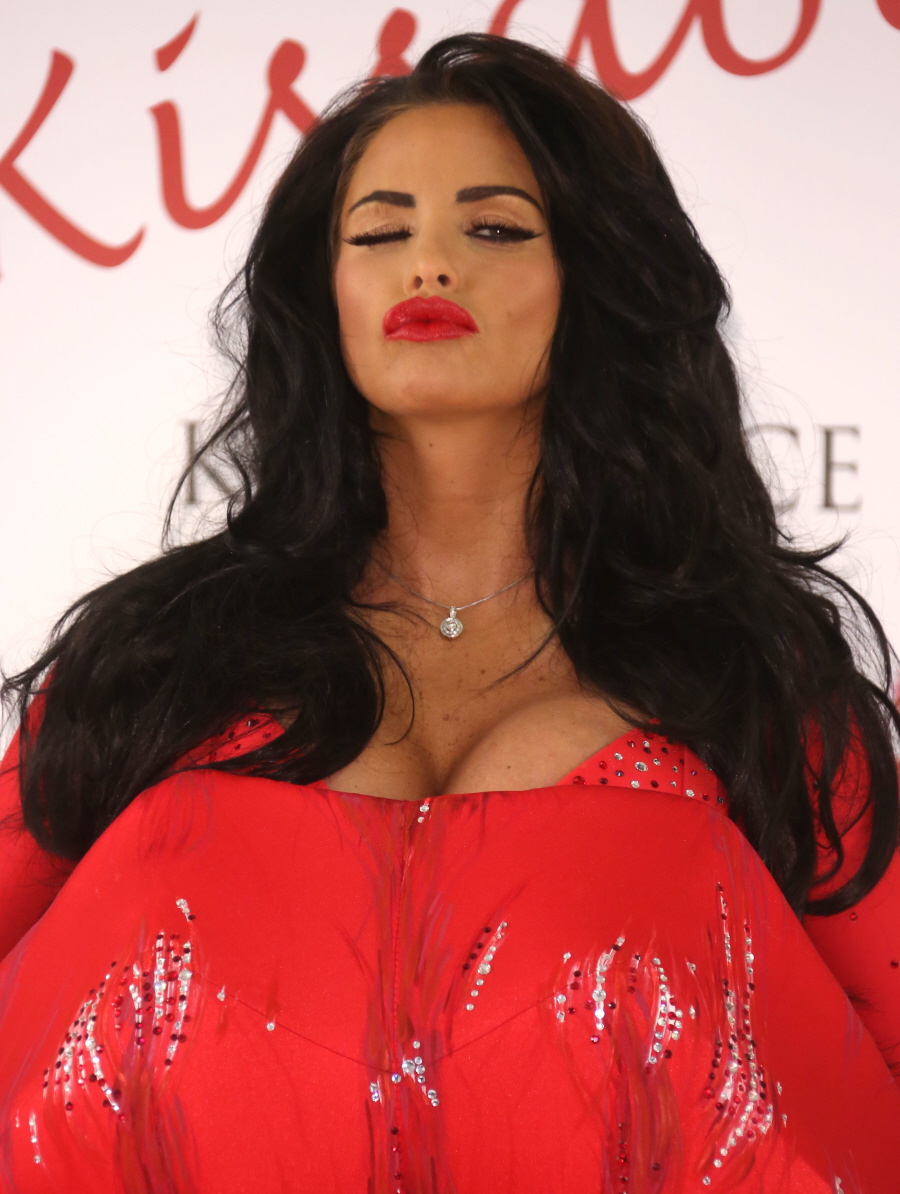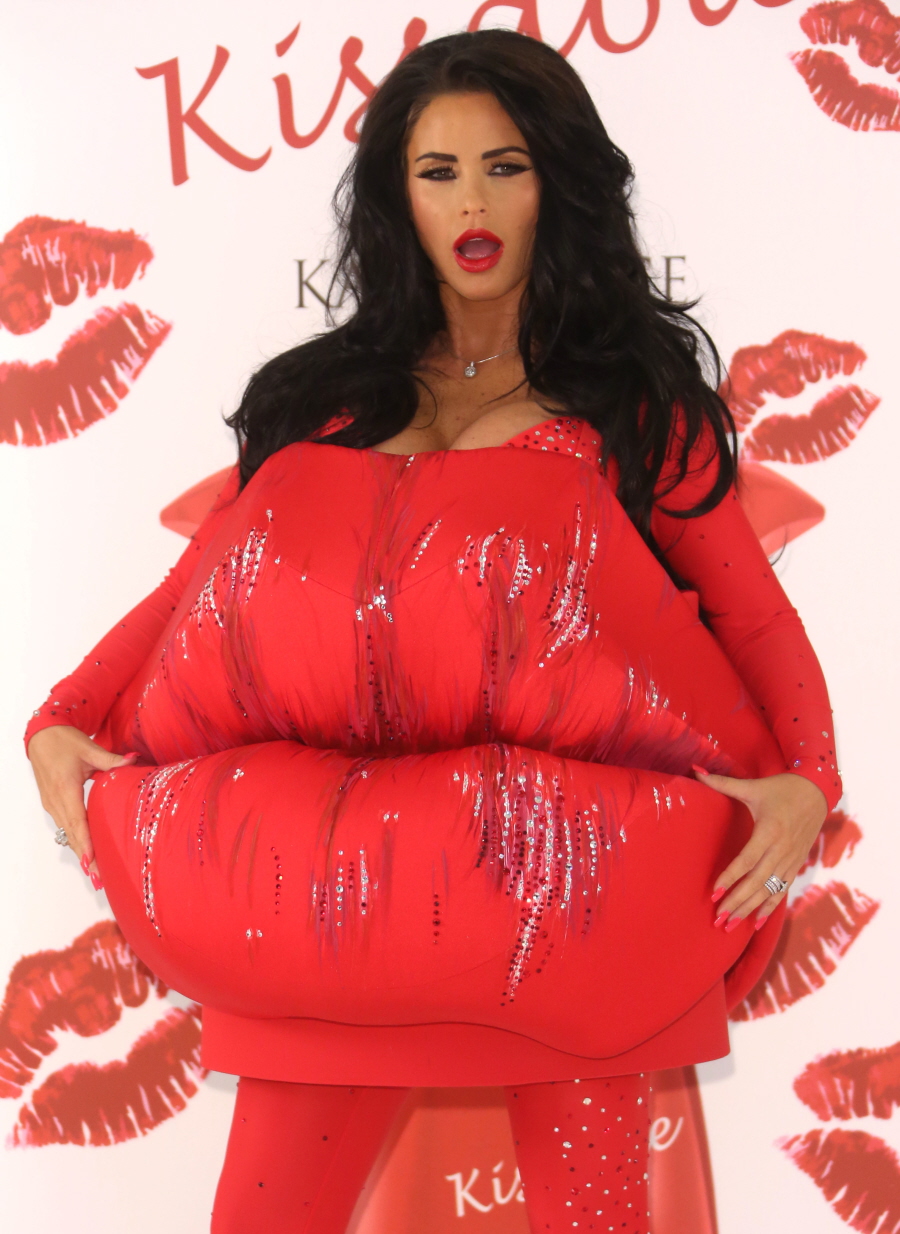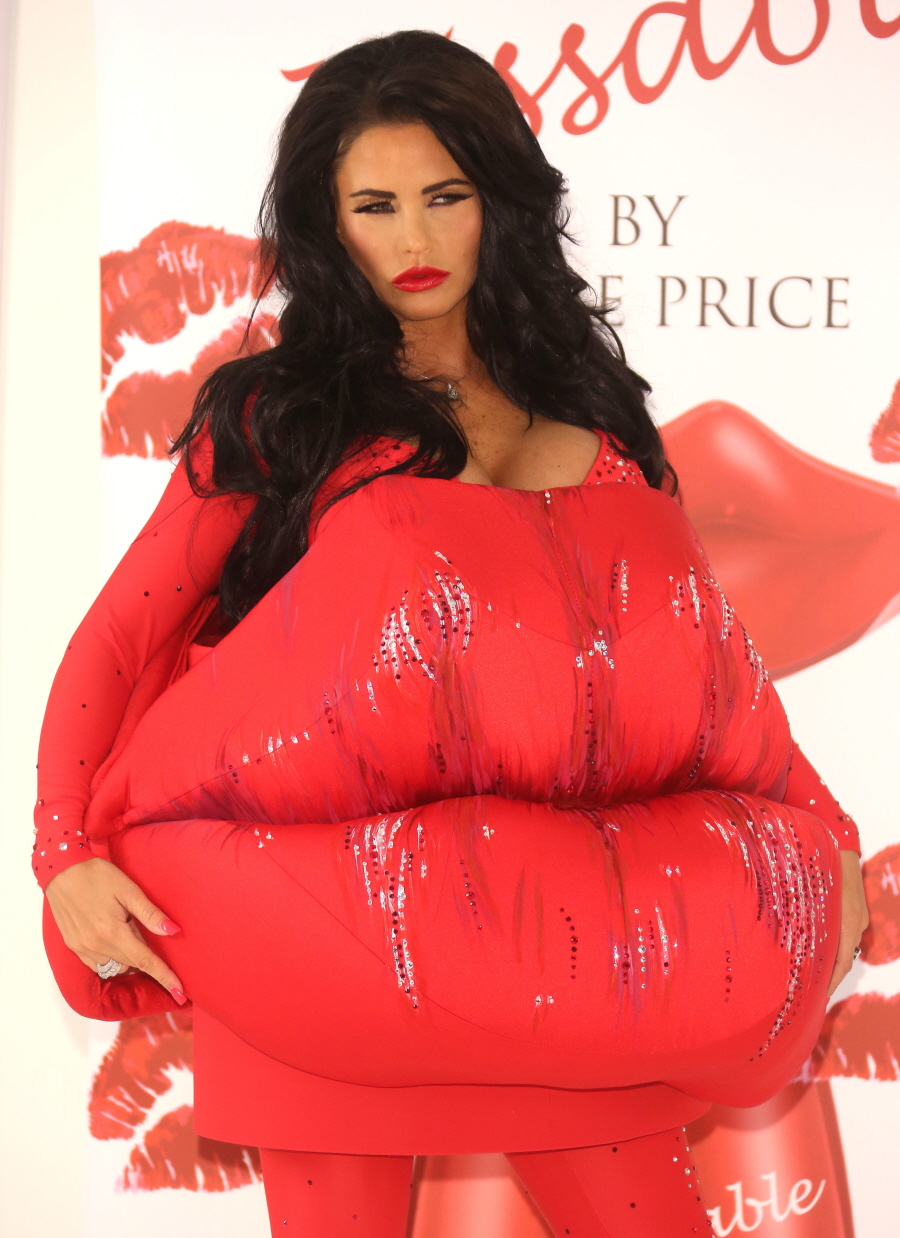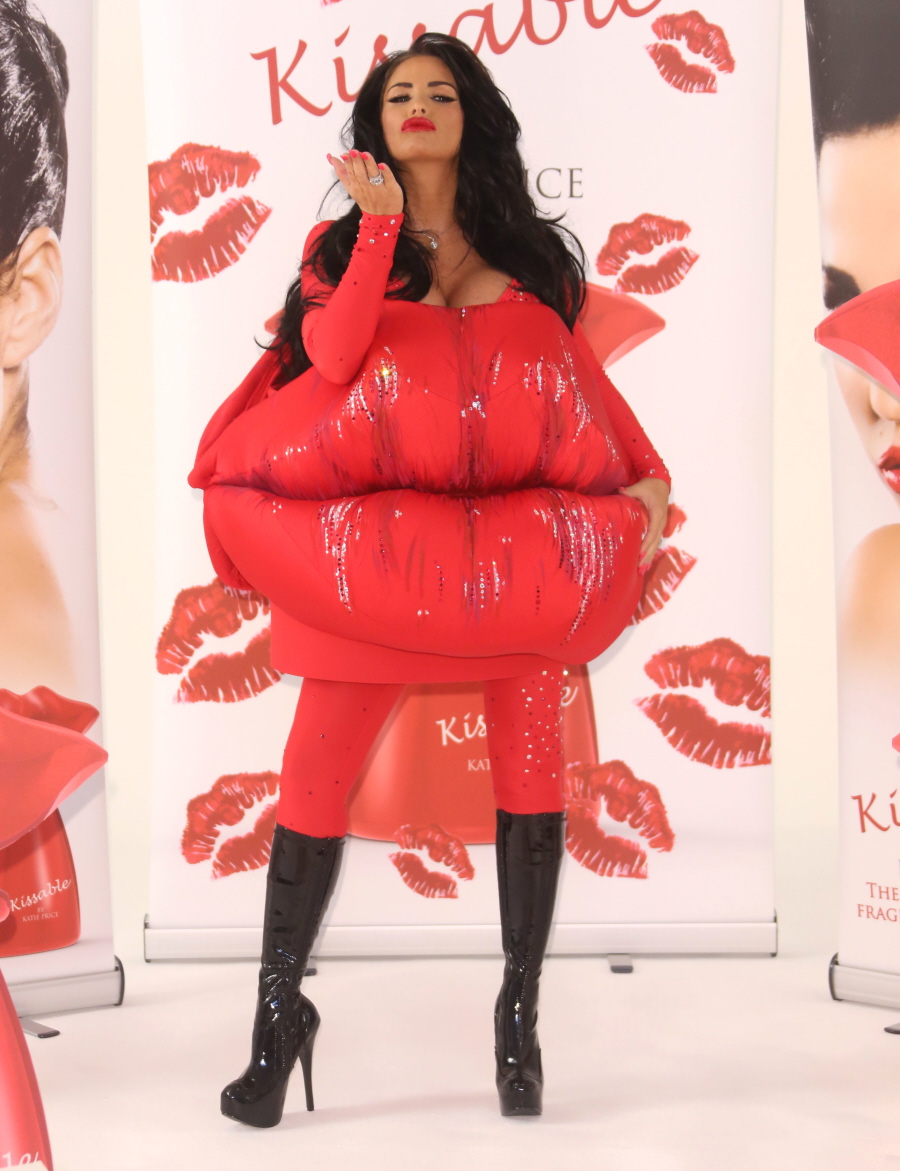 Photos courtesy of WENN.