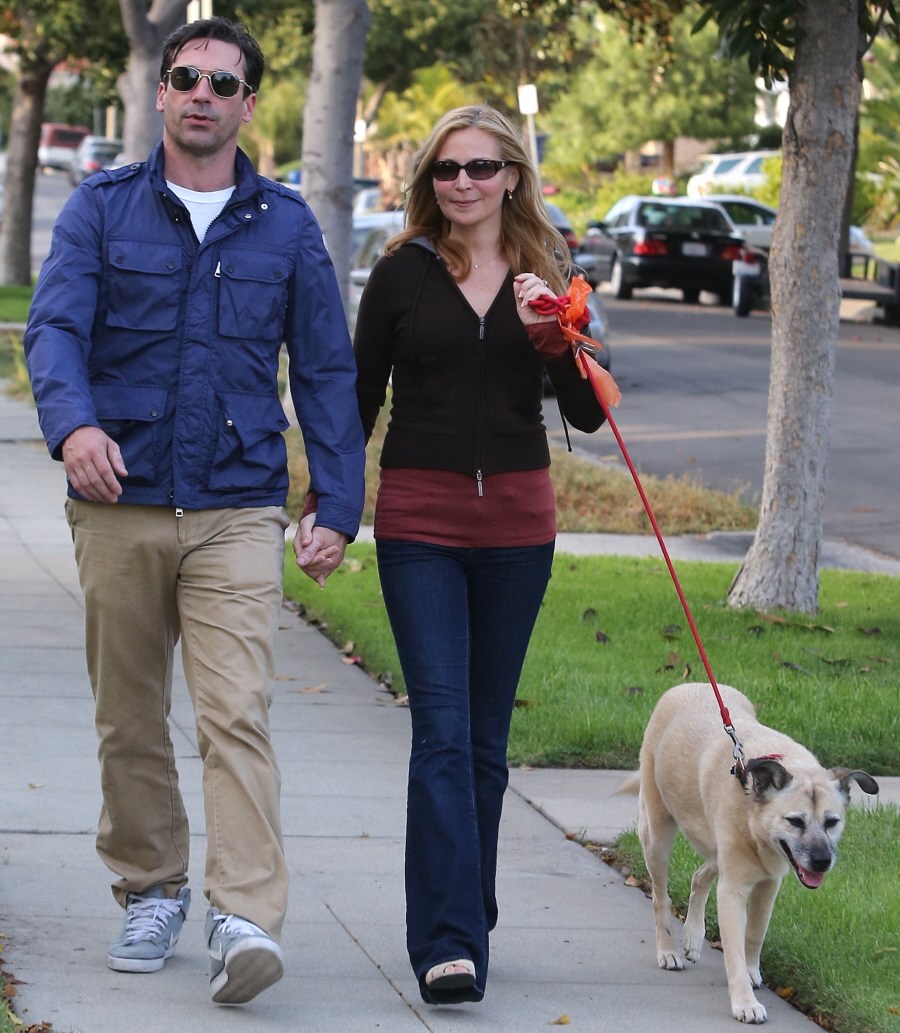 Last year, there were lots of rumors floating around about Jon Hamm. No, not those rumors. Those rumors have been bulging out for years, as Jon Hamm let's his Hamm Dong roam free and unencumbered. I guess last year's rumors were also about the Hamm Dong being "free" and "unencumbered" from fidelity, if you'd like to think of it that way. The basic gist (all from unnamed sources) was that Jon Hamm has/had a wandering eye and that he was probably fooling around on his girlfriend of some-odd 13 years, Jennifer Westfeldt. Whatever did or did not happen, Jennifer did stick with Jon and the rumors sort of fizzled out. And now we get gifted with these kinds of stories:
Jon Hamm is a Mad Man in the bedroom! The actor, 42, is still hot and heavy with longtime girlfriend Jennifer Westfeldt, and goes out of his way to show it. While Jon is filming Million Dollar Arm in India, he's been flying Jennifer, 43, out as much as possible, and the two head straight for the bedroom.

"He holes her up in his hotel room for marathon lovemaking sessions… it's costing them tens of thousands of dollars in airfare, but they agreed to never spend more than two weeks apart."

And despite the pair's busy schedules, sources insist the couple of 15 years are more in love than ever.

"She means so much to Jon, and he is doing what he can to remind her how special she is to him… he's always smiling when she's around."
[From Star, print edition]
It wouldn't surprise me if Jennifer was flying out to see Jon on location on a regular basis, maybe not so much so they can have "marathon lovemaking sessions" (re: chafing) but so she can keep an eye on things. God help me, if Jon Hamm develops a taste for Indian women while he's filming Million Dollar Arm, I am going to have to really start stalking him. But sure, whatever… Jennifer and Jon "hole up" (ew) in a hotel and never leave. Sure. Okay.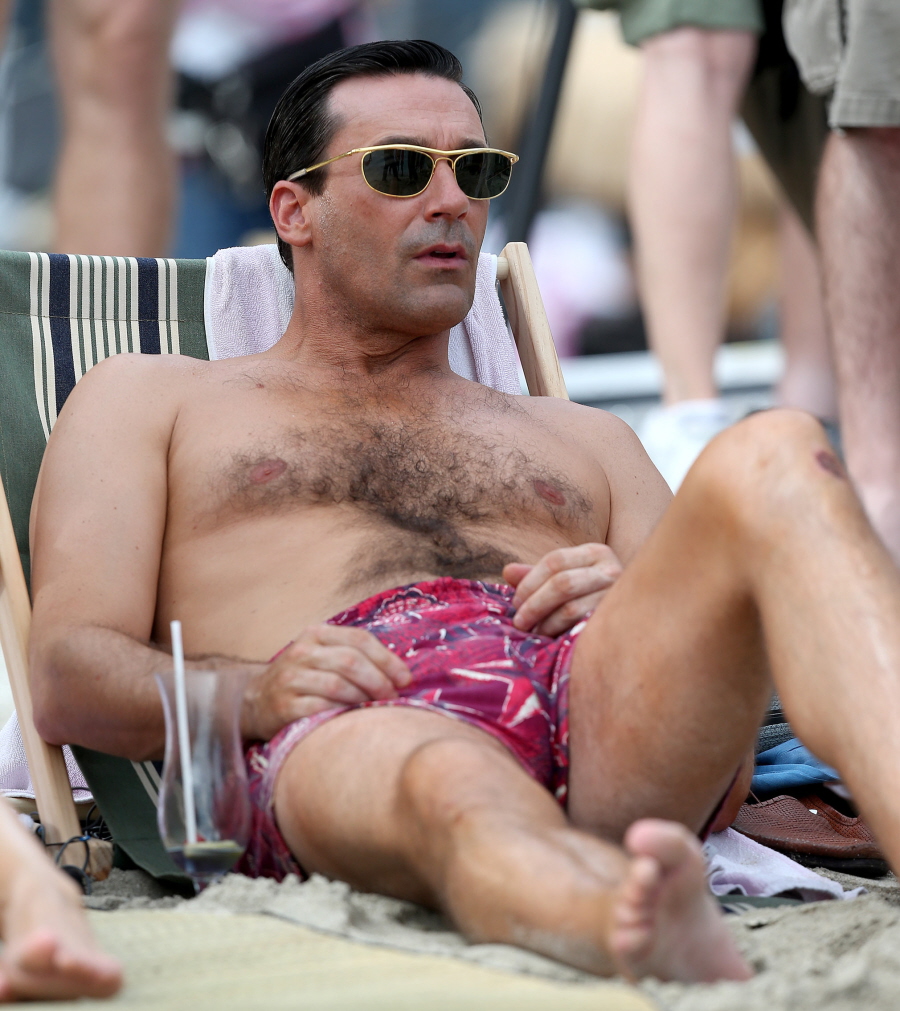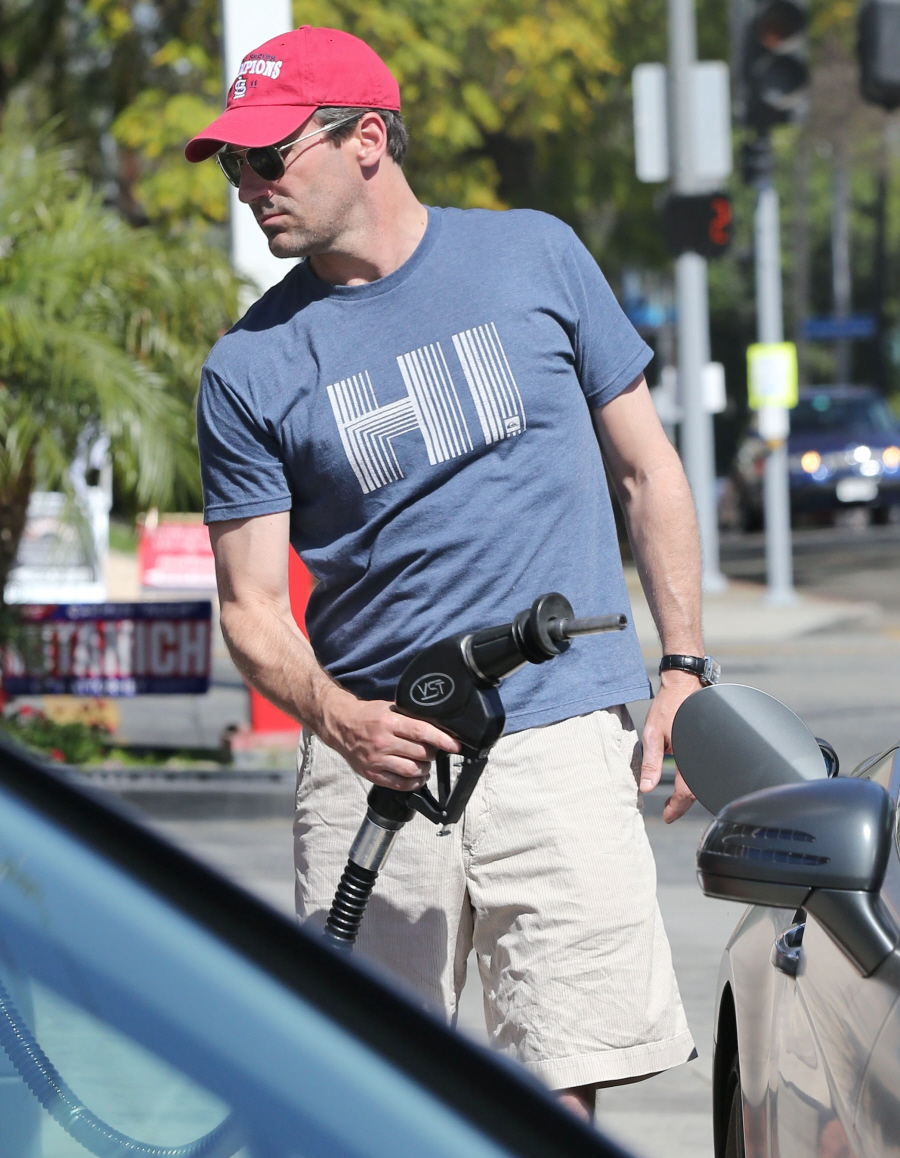 Photos courtesy of Fame/Flynet.