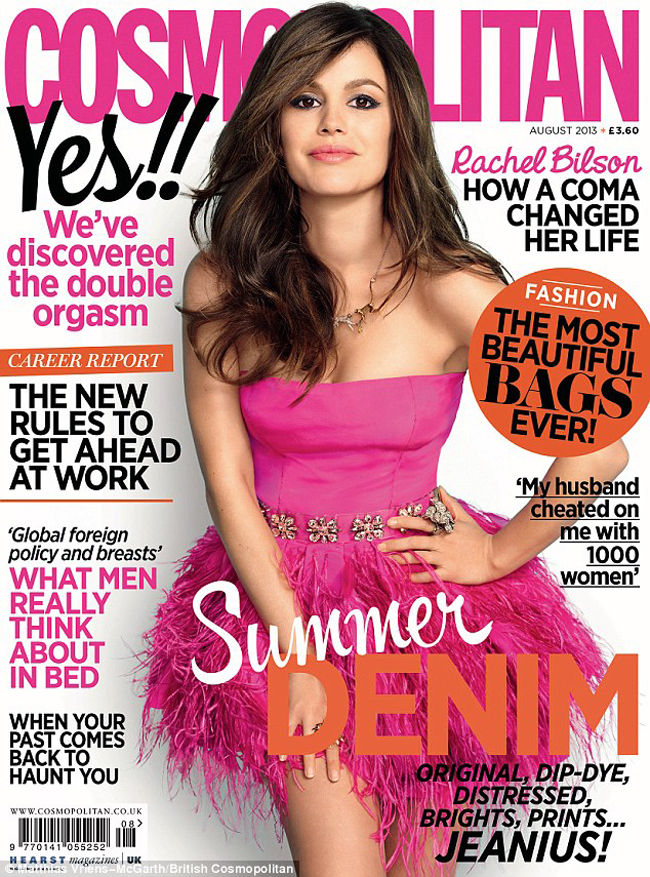 Rachel Bilson covers the August issue of British Cosmopolitan to promote her role in The To Do List, which I've never heard of, but it arrives in theaters on July 26 and also stars Johnny Simmons, Bill Hader, and Andy Samberg. It looks like a coming-of-age movie, and Rachel herself is looking much younger than her own 31 years on this cover. That dress is fun and flirty and not nearly as trashy as the clothing Cosmo usually features. The skirt is certainly short, but Rachel can get away with it with legs like that.
The interview isn't very eventful, but Rachel does talk about how she's grown out of her self-described "dumb ass" phase. She also discusses how violated she felt when her home was robbed by the teens that became the subject of Sofia Coppola's The Bling Ring. Rachel isn't thrilled about the movie at all, and I can see why she'd be upset (anyone, including myself, who's been through a break-in will tell you that it results in feelings of incredible violation) even though Sofia's intention was clearly more of a comment upon society than a way to "glorify" the events that took place: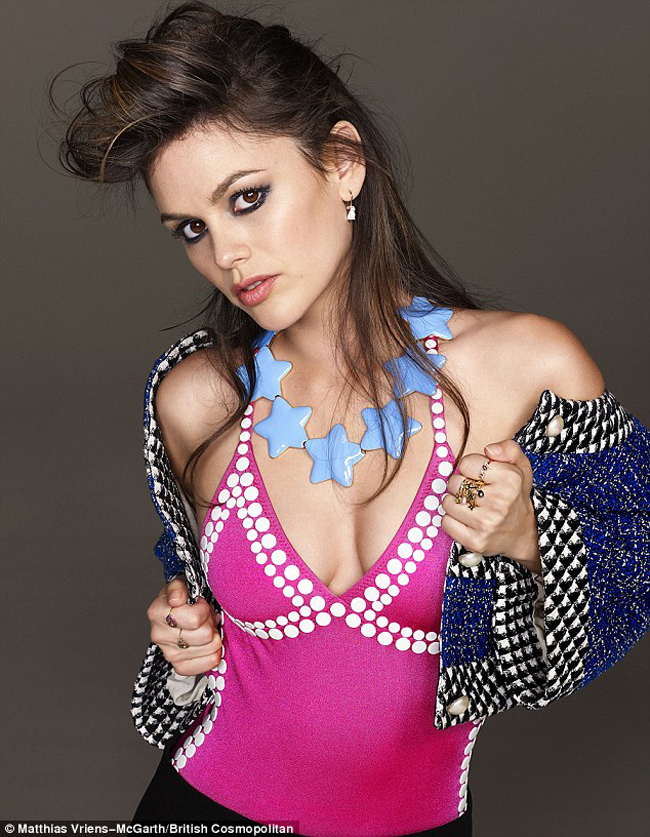 Her secret career aspirations: "If I could karaoke duet with anyone, it would be Eminem. I secretly want to be a rapper."

On The Bling Ring: "I thought it was weird to glorify something that was so upsetting for a lot of people. It's important to detach from material things, but the special, personal things I lost are hard to forget."

On her "wild phase" & a near-fatal car crash: "It definitely impacted me and how I was living my life. It was a wake-up call…I had no choice but to wake up and get with the program, but I think it set me in the right direction."

On her subsequent "O.C" years: "I didn't have any idea how much The O.C. would change my life. I thought I knew everything, but now I look back and think, 'You were a dumb ass! What was your problem?'"

She's getting older & wiser? "Thirty is a whole different thing; you can slow down and focus on family. Starting a family one day is definitely something I look forward to. My parents' divorce didn't make me cynical about love and marriage. I've always been a big romantic, and I look forward to all those things. I've been in a relationship [with Hayden Christensen] for six years, and I'm happy…To have a partner is one of the greatest things. I've always been a fan of love…I'm an emotional person; I go with my heart before my head every time!"
[From Cosmo UK]
Certainly, Rachel's been through a lot in her life, and it sounds like she and Hayden Christensen are in it for the long haul. There were even some rumors a few months ago that the pair had gotten engaged, but I don't think anything came of that talk. Yet. Give it time.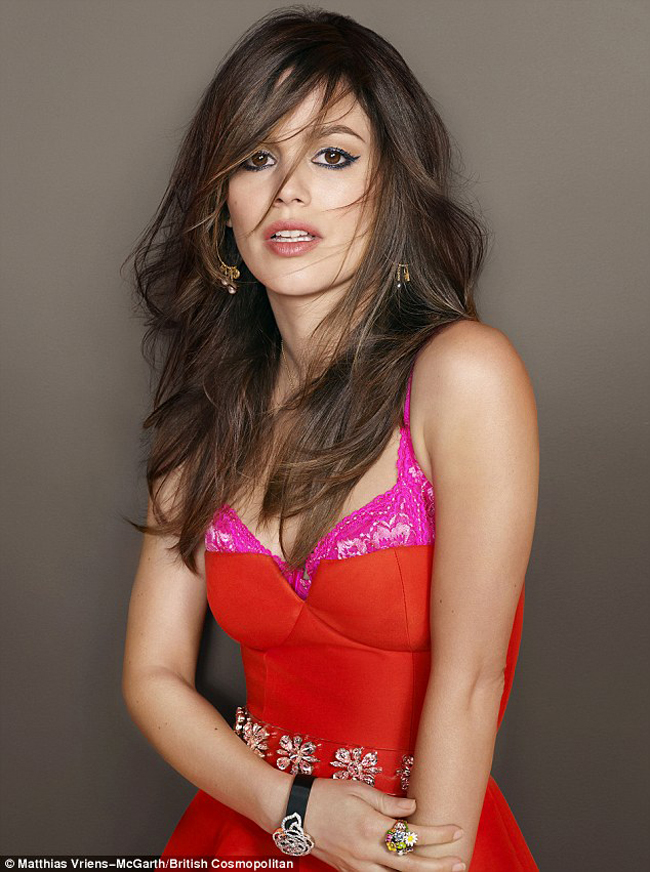 Photos courtesy of Cosmo UK