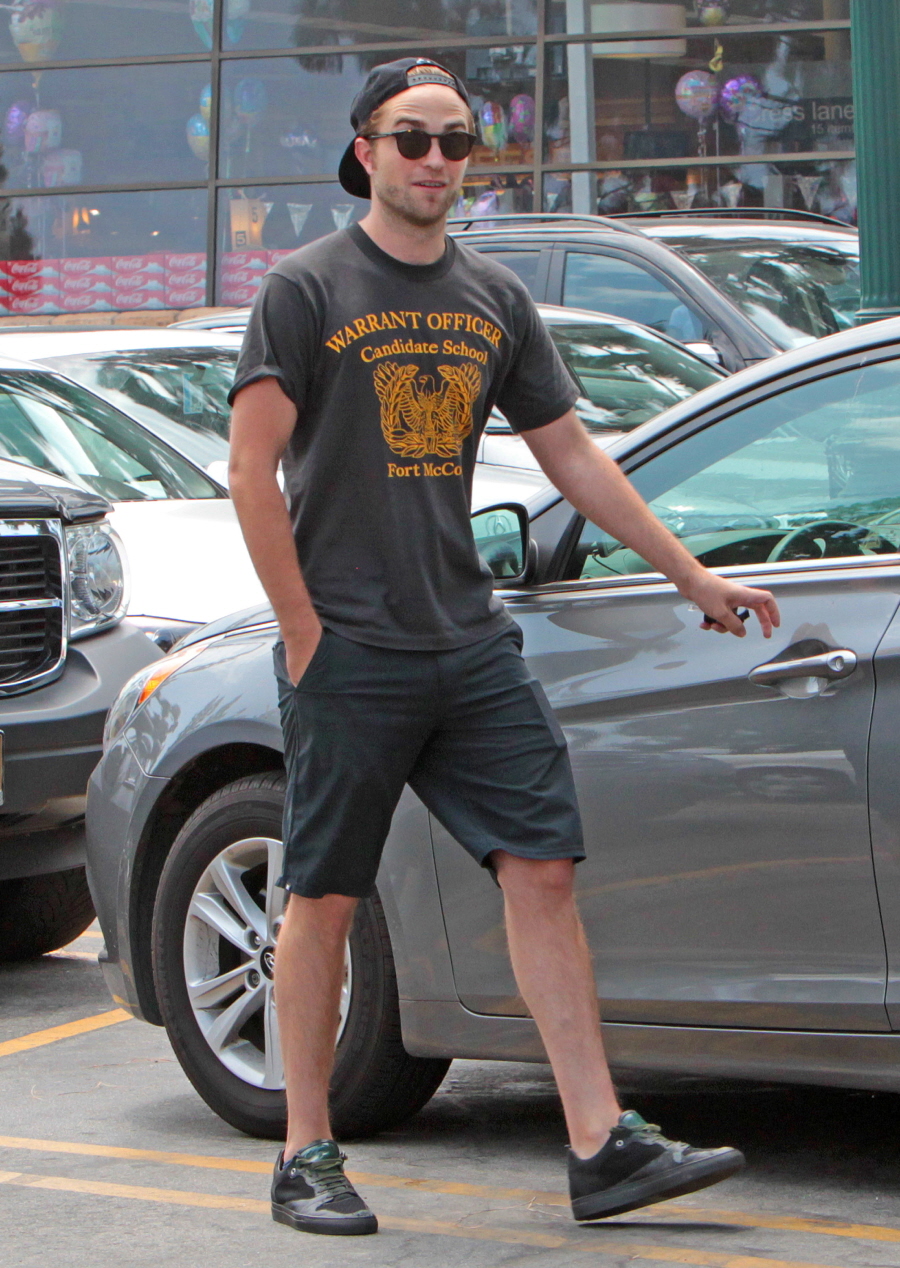 Sparkles and I buy the same brand of paper towels. Yay! That means we belong together, obviously. These are some photos of Rob in LA, picking up some groceries with a dude friend. They needed paper towels! And detergent too, I think. I hope this means Rob washed all of his clothes. Especially the clothes that still have Kristen Stewart's stank on them.
Speaking of her stank, there are some Twihards who believe that Kristen and Rob are back together. Um. Sure. I would make fun of those people, but seriously, you never know. I thought Rob was going to dump Kristen for good last year around this time, when she was Mini Coopering her married director in front of a paparazzo's camera. But Sparkles took her back then, and sure, that means it's possible he took her back again. The conspiracy theory seems to be that it was Kristen with Sparkles in his truck, not Riley Keough. But I have a real question for the Twihards: isn't it possible that it was another girl entirely? Like, Riley-or-Kristen aren't the only options.
For what it's worth, Hollywood Life is still running with the "Sparkles is bangin' Riley" angle, and their Twihard sources have some additional "dirt" on why Rob and Kristen are never, ever getting back together. A source tells HL:
"It all comes down to when she cheated on him, he couldn't let it go and would always make remarks to her saying things like, 'How do I know you are there?' 'How do I know you are telling the truth?' 'What else have you lied about?' It just consumed him to such a point that they would have occasional banter back and forth where they weren't nice to each other. Her cheating basically opened other doors in their relationship of what they didn't like of each other. There conversations where more bickering then loving, and in front of friends Kristen made jokes of the incident making it look like they were above it but he was actually hurt by her bringing it up in front of friends. She got a little cocky with it and he decided to end it after it all built up to one final argument. They had a conversation about taking a vacation together where they started fighting about the location of where they should go and that spiraled out into the issues they had with each other and he decided it was time to move on. And as you know, he did.
"She got a little cocky" – I believe that. I think Kristen "learned" that she could publicly cheat on Sparkles and he would still take her back and that made her cocky. And for that, I hope Rob and Kristen stay broken up because that's a horrible way to have a relationship. The source goes on to say that Rob likes Riley because he knows she won't cheat on him and because Riley is more lady-like that grumpy tomboy Kristen. Ouch, that one burns, doesn't it?
PS… Dear Sparkles: instead of buying the mother lode of bottled water, why not just invest in a re-usable water bottle and a nice water filter?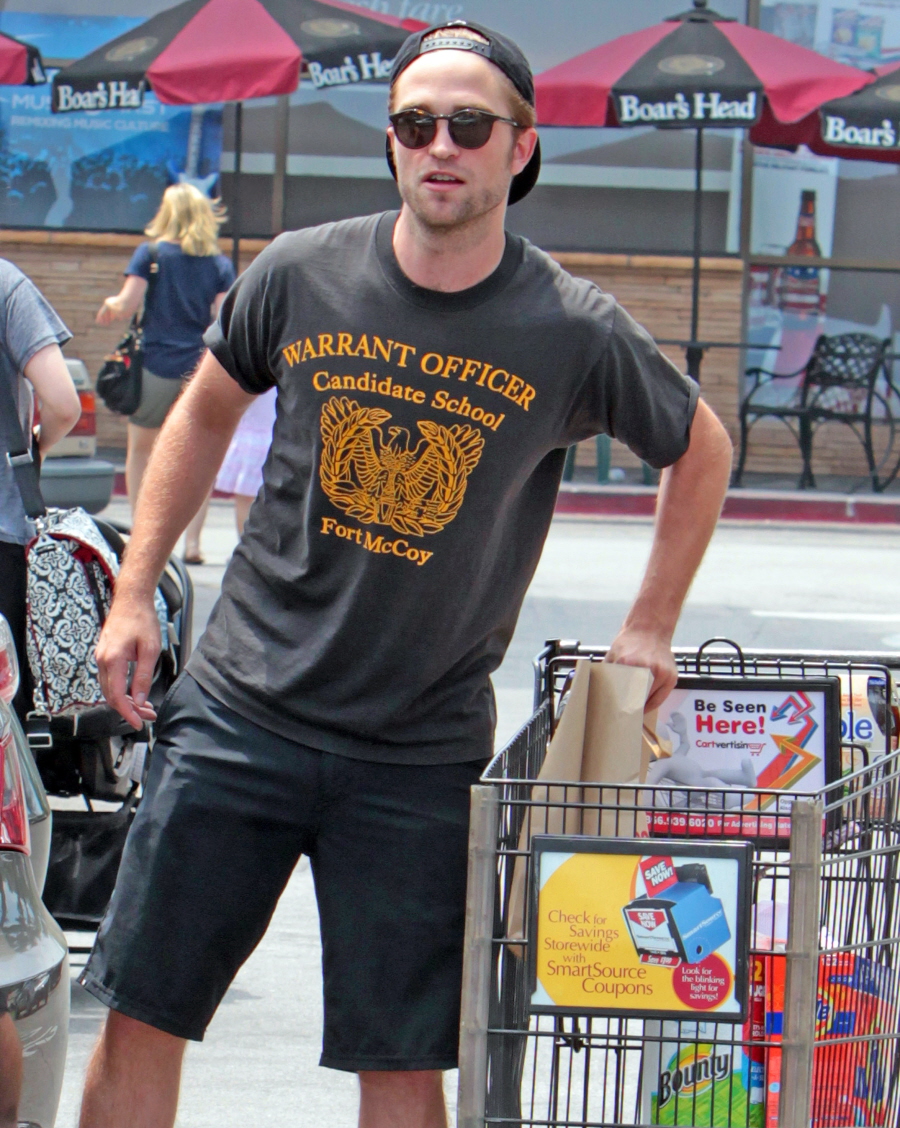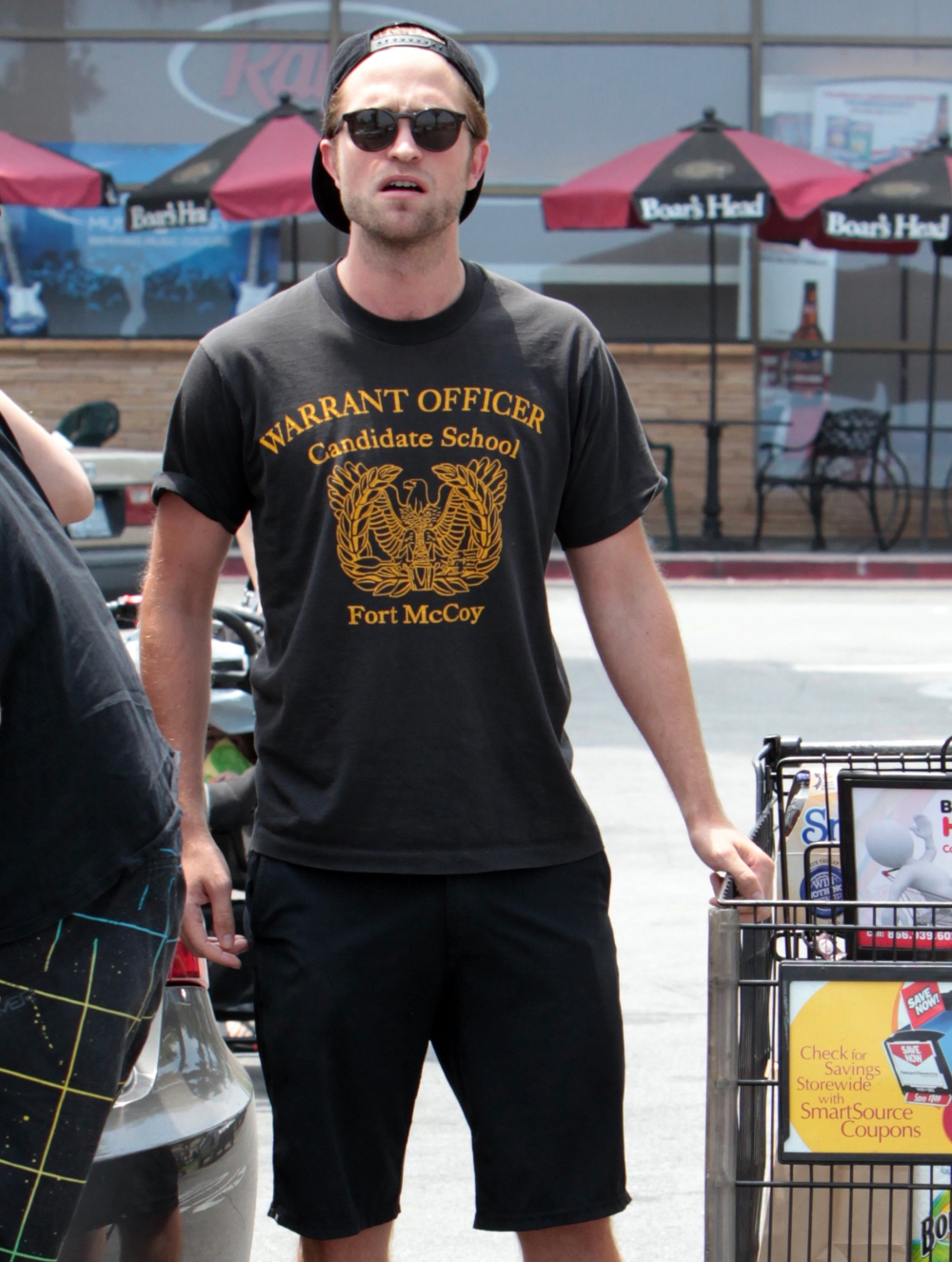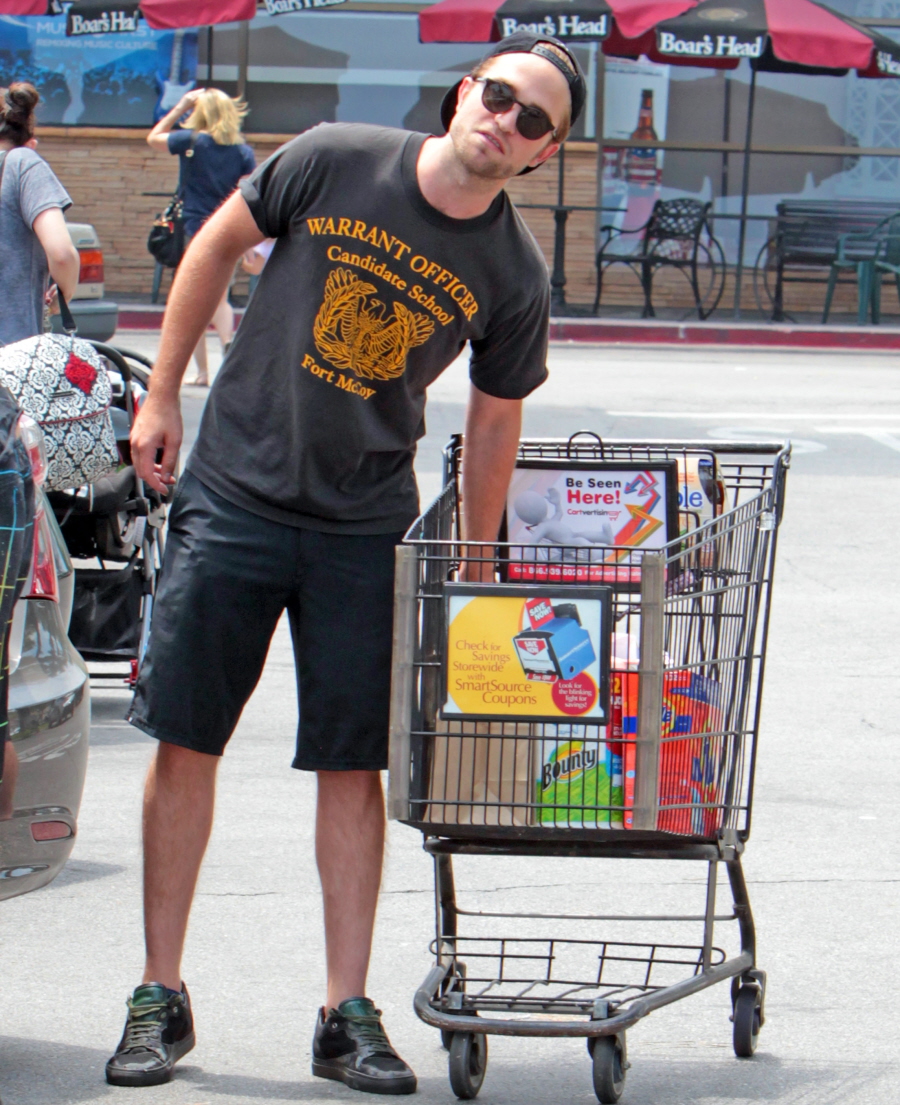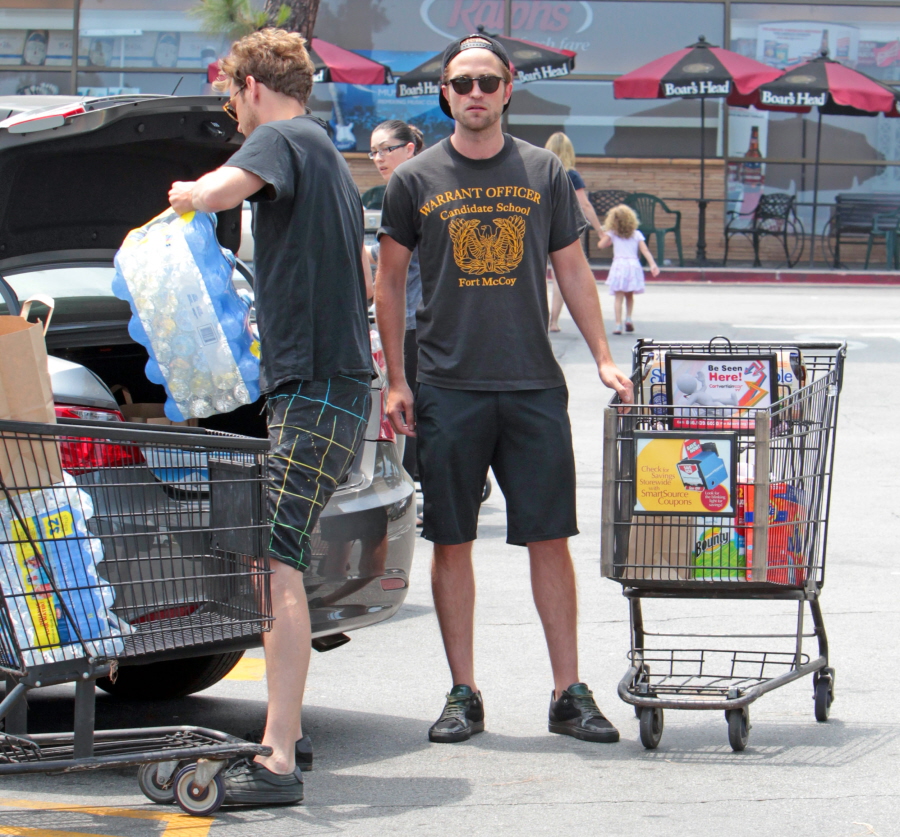 Photos courtesy of Fame/Flynet.