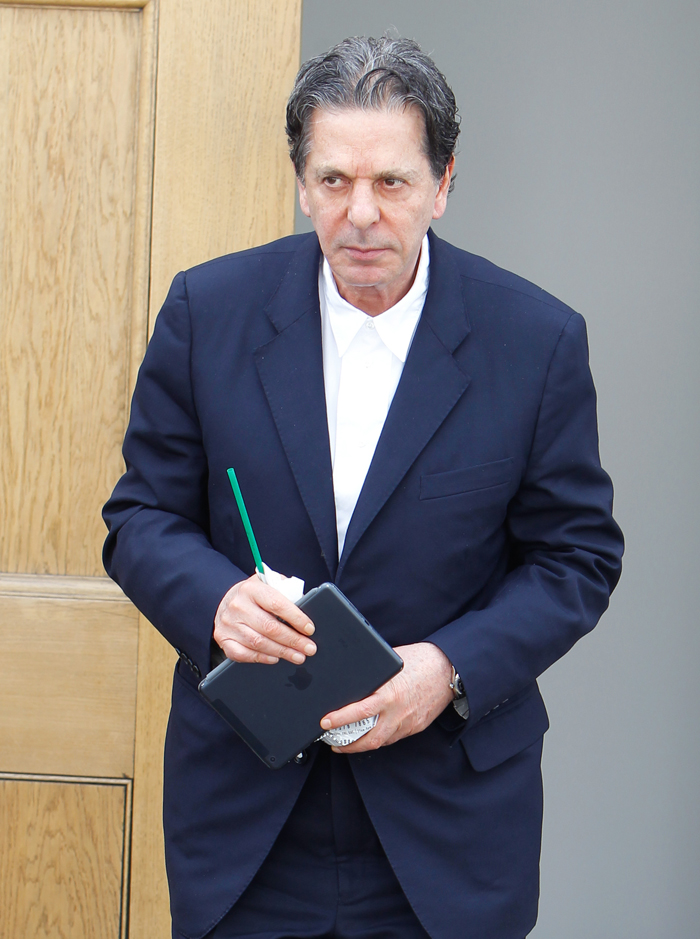 Nearly a month has passed since paparazzi caught Nigella Lawson's husband of nearly a decade, Charles Saatchi, choking her in a public restaurant in full view of other patrons and the street. Of course, Saatchi immediately dismissed the incident as "a playful tiff" even though it looked anything but that, and then he followed up with a claim that he was merely picking her nose. All along, Nigella insisted that she was "not some sort of battered wife," but clearly, she's still in denial. About a week ago, Nigella officially moved her belongings out of the marital home, and their respective lawyers were spotted lunching together at the same restaurant where the choking incident took place.
Last week, a few more tidbits came forth, but I didn't cover them because they alleged various reasons why the restaurant fight took place, and I didn't see the importance of wondering why Saatchi was choking his wife. All that matters is that he was doing it in the first place. But since we're here, one of the theories floated was that the couple was arguing over Saatchi wanting Nigella's 17-year-old son to move out because he felt "crowded … even though their house is huge." Another possiblity was that the couple could have been rowing over Nigella's assistants allegedly misappropriated funds, but that theory doesn't seem too plausible. Whatever the case, Saatchi isn't sticking around to wait for Nigella to file for divorce. He's already gone and done so himself, and he gave an exclusive statement to the Mail about how "disappointed" he is that she never defended him for choking her. What?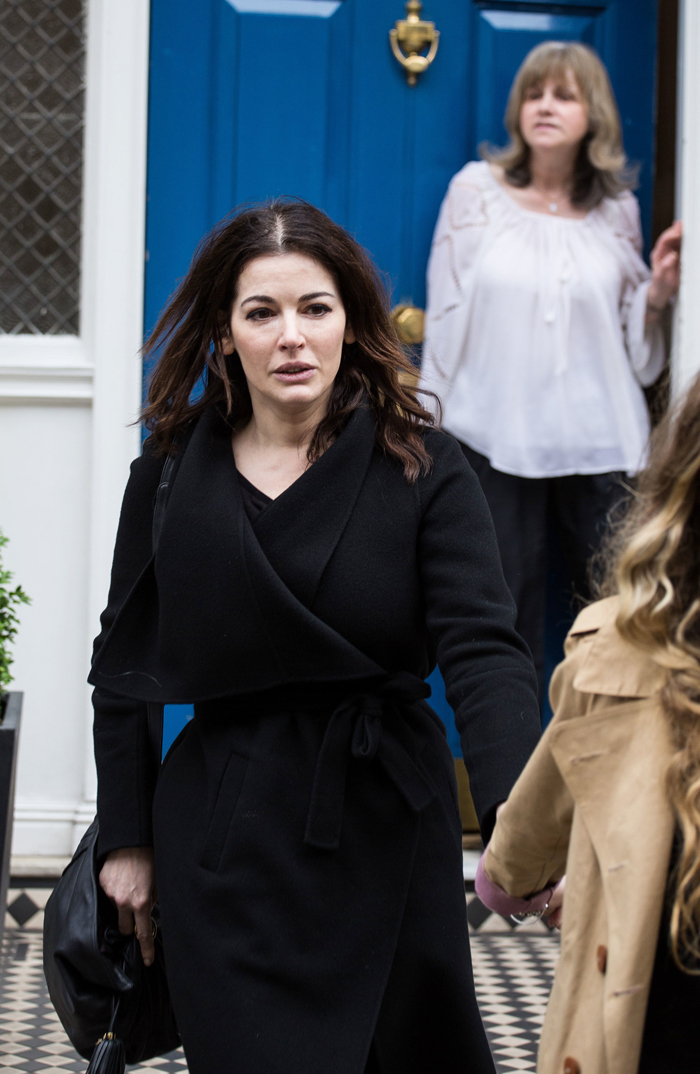 "I am sorry to announce that Nigella Lawson and I are getting divorced.

"Thisis heartbreaking for both of us as our love was very deep, but in the last year we have become estranged and drifted apart.

"I feel that I have clearly been a disappointment to Nigella during the last year or so, and I am disappointed that she was advised to make no public comment to explain that I abhor violence of any kind against women, and have never abused her physically in any way.

"The row photographed as Scott's restaurant could equally have been Nigella grasping my neck to hold my attention — as indeed she has done in the past, although not in front of Scott's with a photographer snapping away.

"I must stress again my actions were not violent. We are instinctively tactile people. Yes, my hands were around her neck, and they had been touching her arm. Difficult as it may be to believe, for those who have seen the pictures, there was no pressure applied to her.

"In fact it was merely a gesture — one to which a still photograph gives a wholly different and incorrect implication.

"Nigella has given a statement to the police to support this view.

"I am sorry we had a row. I am sorry she was upset. I am even more sorry that this is the end of our marrige.

"I wish Nigella only the best for her fugure, and for her contnuing global success.

"She remains the most wonderful woman in the world. I feel very fortunate to have had such a lovely wife for many years."

– Charles Saatchi
[From Daily Mail]
The Mail also has a predictable followup about how Nigella is "floored" and "blindsided" by Saatchi's filing. I don't doubt that she's upset for many reasons. I would hope that she most regrets that he filed first, but I don't know. While her publicist insists that there will be "no comment" a "friend" says that Nigella is "devastated" that Saatchi is divorcing her.
Now commences the battle for the marital fortune. Between his art collector earnings and her celebrity chef status, there's £150 million in assets to divvy up between the two of them. One can bet Saatchi filed first to try and get a leg up on keeping some of Nigella's money.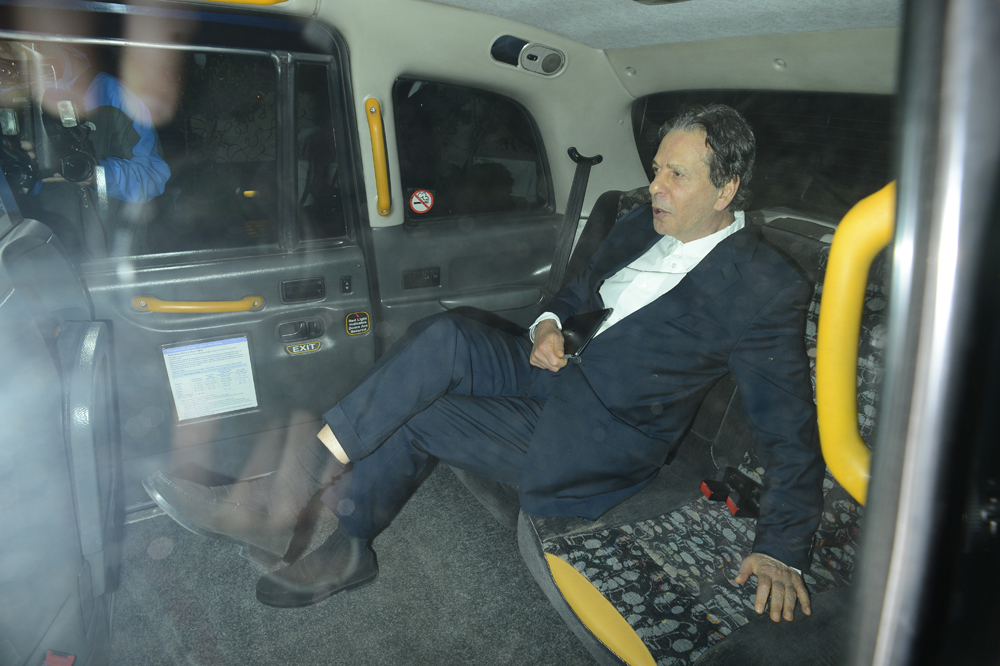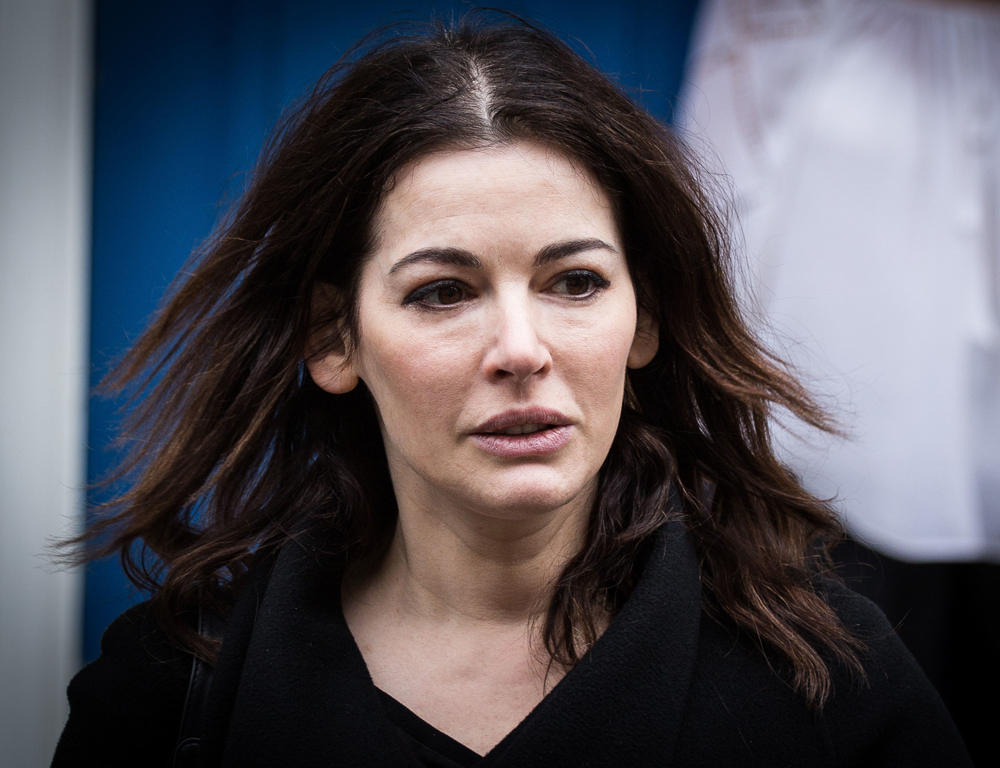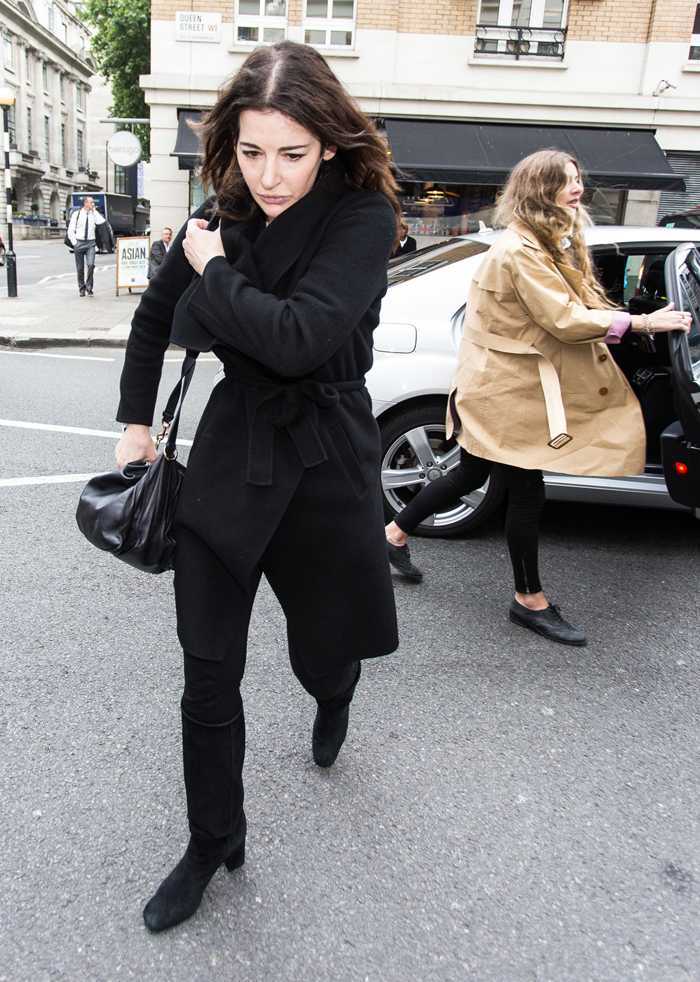 Photos courtesy of WENN