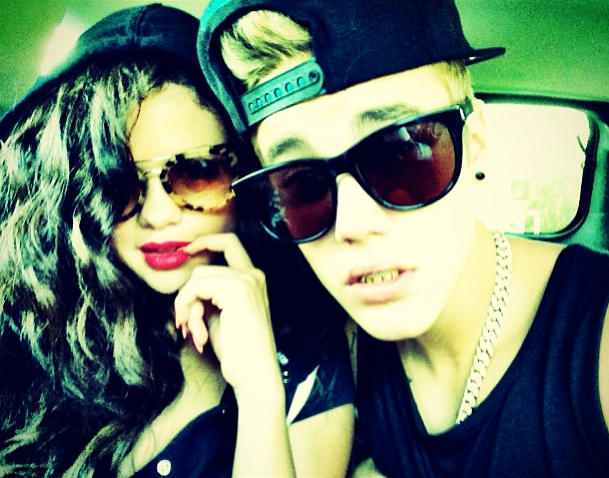 I'm ashamed to admit that (not by choice) when I start to type the Instagram URL into my browser, it automatically assumes that I wish to visit Justin Bieber's account. That's what people are referring to when they speak of "occupational hazards," right? It's not so bad, considering. Anyway, one of the first photos to pop up in this latest visit was taken on July 5 with Justin and an unidentified woman. He's captioned the photo, "Heartbreaker" which is the title for his upcoming single … and is this Selena Gomez in the photo? I can't tell with all of the crappy Instagram filters at play here. My tween daughter was like, "Nooooooooooooooo," because she loves Selena and dislikes Justin. I do think it's Selena, but there's no telling when the photo was actually taken.
Meanwhile, Biebs is up to his old tricks again with not showing up for concerts until he damn well feels like it. He's already done so recently in London and in Dubai. I've never understood this phenomenon. If one is getting paid an outrageous sum of money to sing silly songs and try to look "hot" onstage for a bunch of kids with early bedtimes, the least one can do is show up on time. That's just showing respect for one's fans. But Bieber doesn't see it that way and beliebs he's the next coming of Axl Rose (and we all know how well that turned out). Apparently, things got so bad at this most recent show in Des Moines, Iowa, that the audience started started booing ("After about 40 minutes, the tears started to come out"), and Bieber finally showed up on stage after 10:00pm when his set was scheduled for 7:00pm:
Justin Bieber has apparently been continuing on with his bad habit for arriving late for work by holding up a concert for three hours. The "Baby" singer enraged fans and parents who were not happy with the superstar's attitude.

After keeping fans in London waiting for two hours on the UK leg of his Believe tour you'd have thought that Beebs would have learnt his lesson. However it seems that some more discipline is needed and angry parents on fans in Iowa would sure like to give it to him!

Justin was due to perform at 7pm at the Wells Fargo Arena in Des Moines, Iowa however in the end he took to the stage at 10.05pm angering the parents of his young fans who were kept waiting into the night.

One parent commented on his tardiness, and is quoted by the Metro as saying: "It's ridiculous. I have a four hour drive to get home and if I could I'd take him over my knee and give him a good one."

The concert was completely sold out with over 13,000 Beliebers there eagerly waiting to see their idol perform. However the venue has backed up Bieber saying that he actually wasn't billed to start until 9.30pm technically only making him late by 35 minutes.

The Canadian sparked controversy earlier on last week as well after an American shopping mall was mobbed by fans hoping to catch a glimpse of the singer. Justin took to Twitter to post a comment hinting that he might show up to the mall in Nebraska.

He wrote "Been a great little break but now gotta get back to tour. where are we going??? OMAHA MALL!!! @thatrygood u ready? #BelieveTour."

The centre was inundated by fans on Saturday who were all hoping to meet him. However they were bitterly disappointed when he failed to make an appearance.
[From Entertainmentwise]
So the venue is backing Biebs, but I have a hard time accepting that Bieber would be scheduled to go on at 9:35pm when the vast majority of his audience is under 18 years of age. Even the Jonas Brothers knew not to mess with kids and their parents a few years ago when they showed up in my city and went onstage at 8:00pm sharp (and that was after two opening acts). Plus, why would the gig be scheduled at 9:35 when people were allowed to enter the venue before 7:00pm? Even with an opening act or two, that makes no sense. At any rate, Biebs needs to start listening to Jon Bon Jovi if he's at all interested in career longevity.
Here's some more Instagram goodness. This particular selfie cracks me up because it makes Biebs look like that little kid from Madonna's "Open Your Heart" video.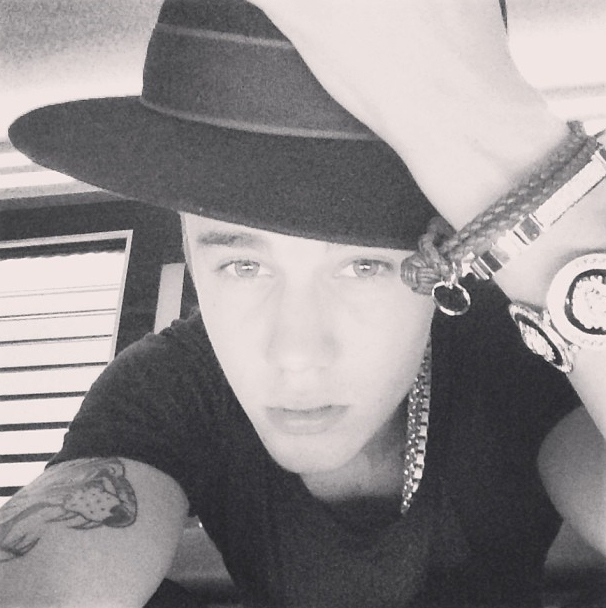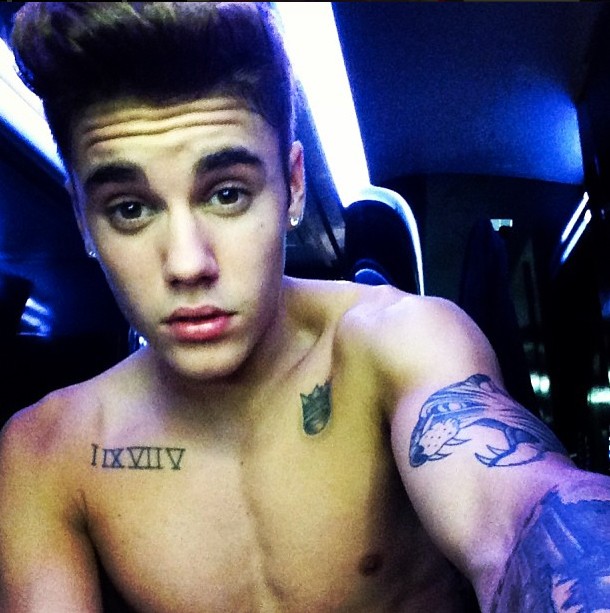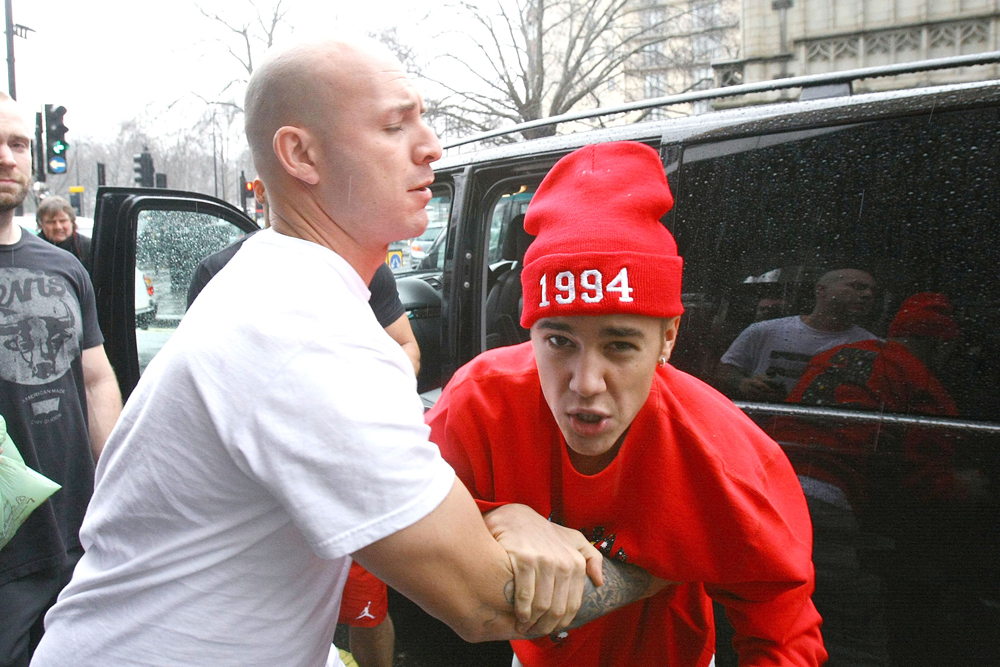 Photos courtesy of Fame/Flynet and Instagram