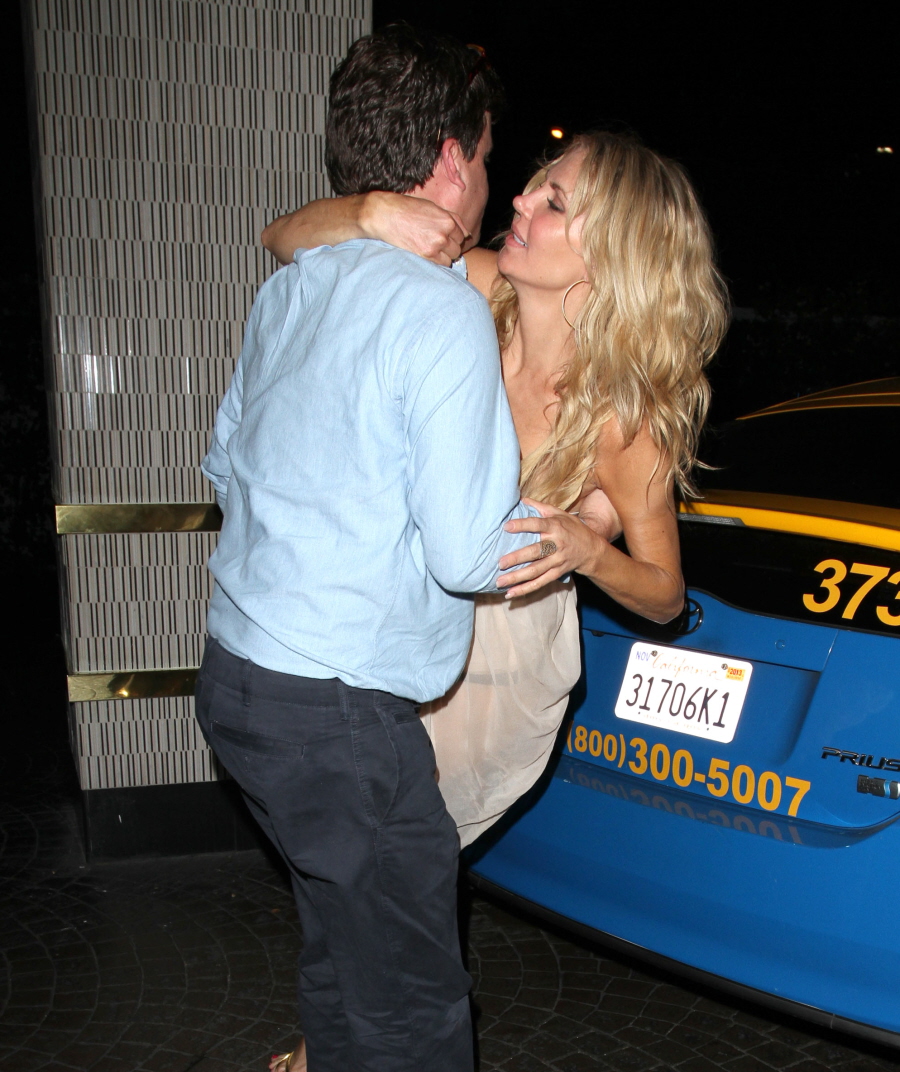 Brandi Glanville got falling-down drunk two nights ago, and there were so many photos of her drunken mess. I was sort of surprised by the reaction – I mean, I expected people to judge her and throw some shade. After all, she's 40 years old! She should really know how to hold her liquor at her age, and I judge her for the flimsy little outfit she was wearing too. That was a bad choice for "A Night of Drinking". But I was surprised that the commenter reaction was so vehement, so appalled. Also surprising? LeAnn Rimes didn't seem to take the bait on Twitter – go to see LeAnn's tweets yesterday. She didn't tweet anything about it. I expected her to throw a little Twitter party. Maybe she's learning after all. But Brandi is not learning – she got on Twitter and defended her sloppy drunk mess:
I got drunk with my gays its not murder,,everyone kept sending us drinks.I was being polite

RT: @BrandiGlanville who cares what everyone thinks 😉

When ur PERFECT and make all the right decisions ALL if the time, and don't have at least a bit of cellulite on ur ass, get back 2 me.

RT: @BrandiGlanville You drank too much and got papped. U didn't drive drunk. U didn't f*ck a married man with two babies. Ur ass looks fine.

Dear paps hanging outside, I'm just walking my dog! All the "good" pics were last night.
I agree that being a sloppy drunk mess is not "murder" and I too am thankful that she wasn't driving, because she really doesn't need another DUI or a vehicular manslaughter charge, because she surely would have killed somebody if she had gotten behind the wheel. And personally, I don't see the need to criticize Brandi's ass. Especially when you could criticize her for getting so sloppy drunk that she was showing her ass.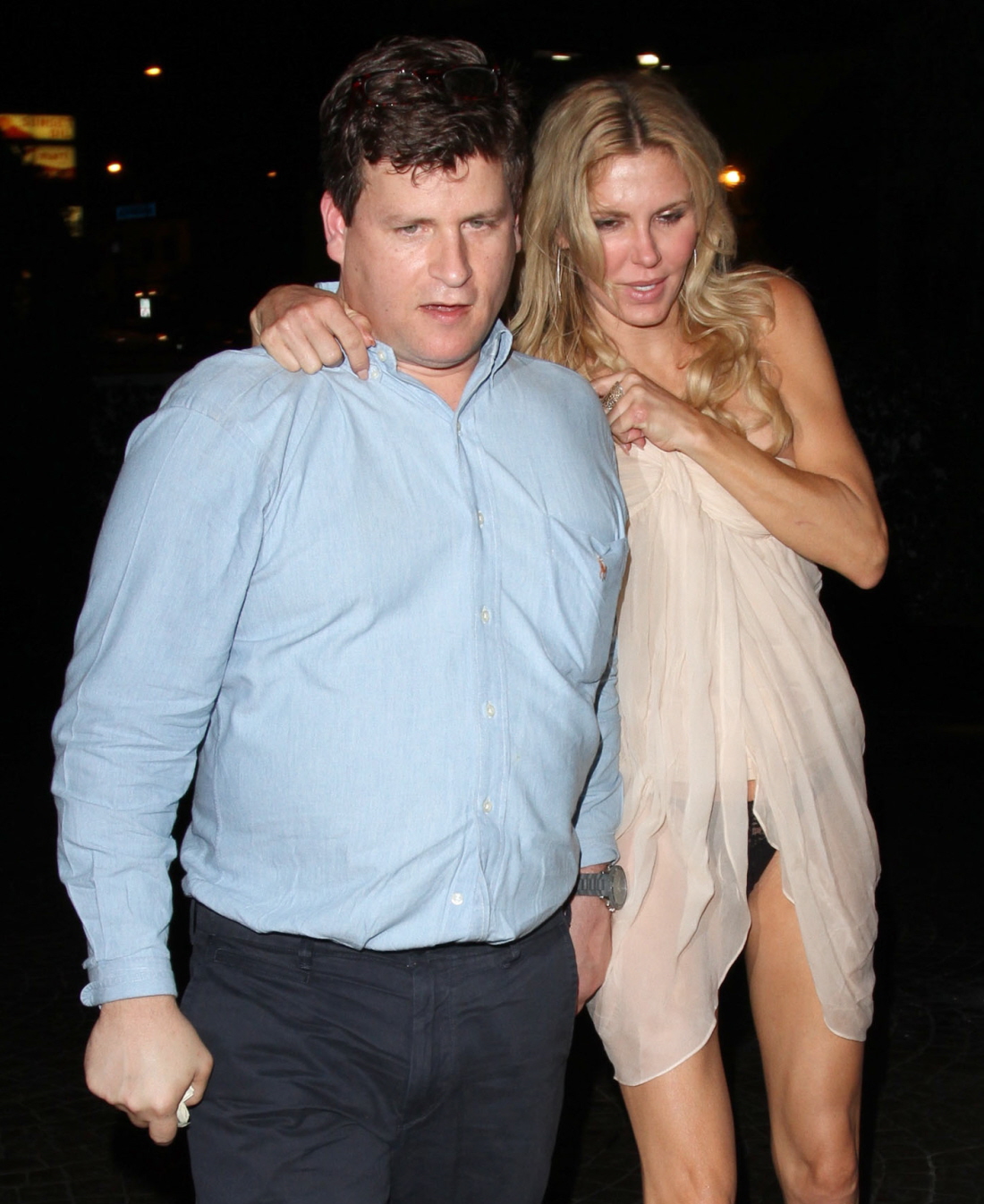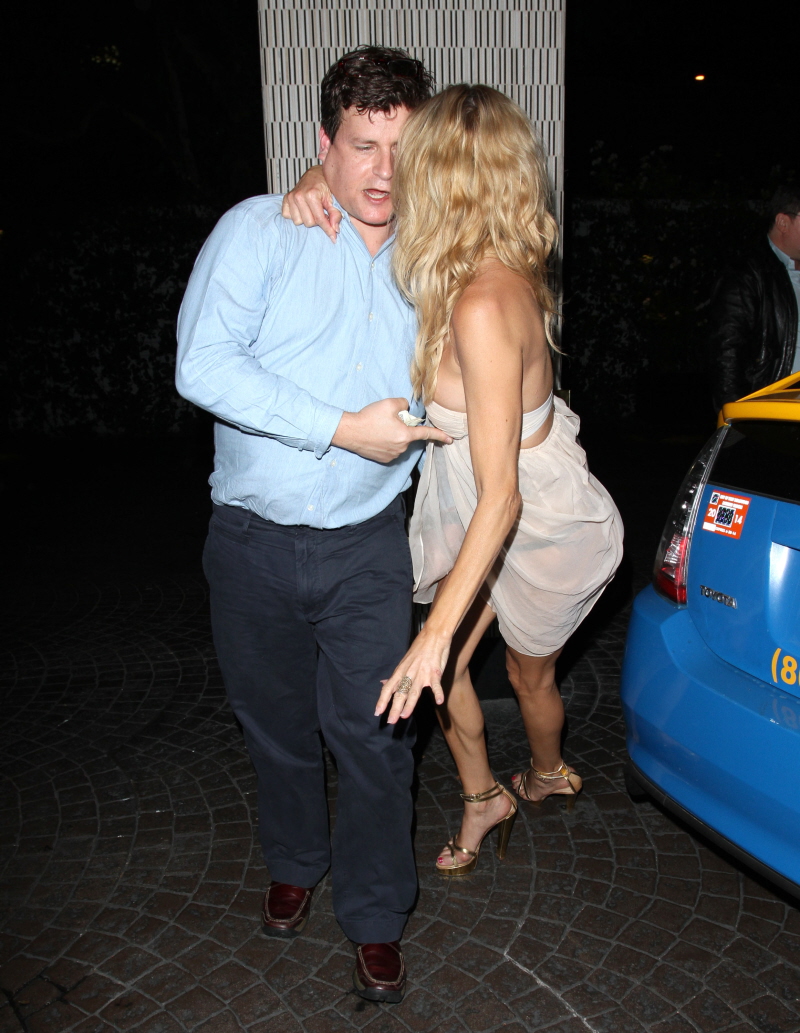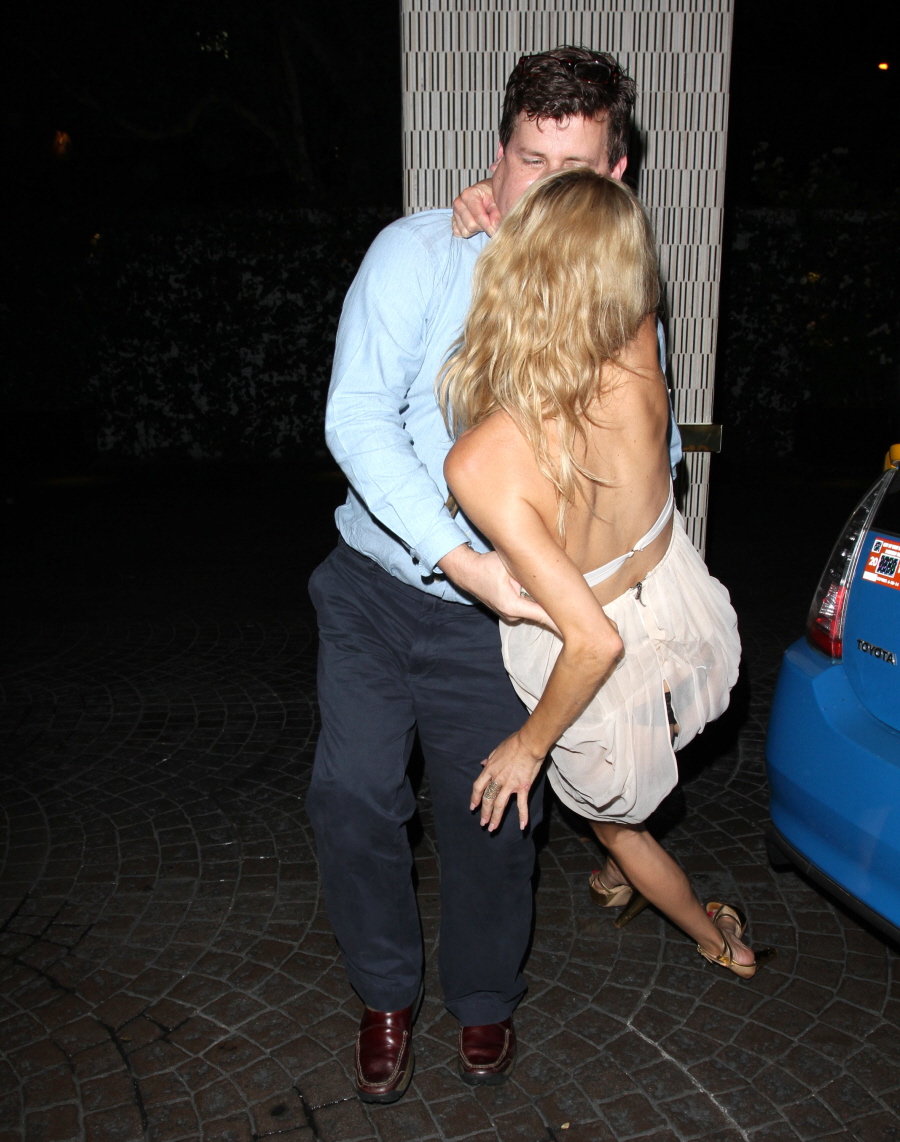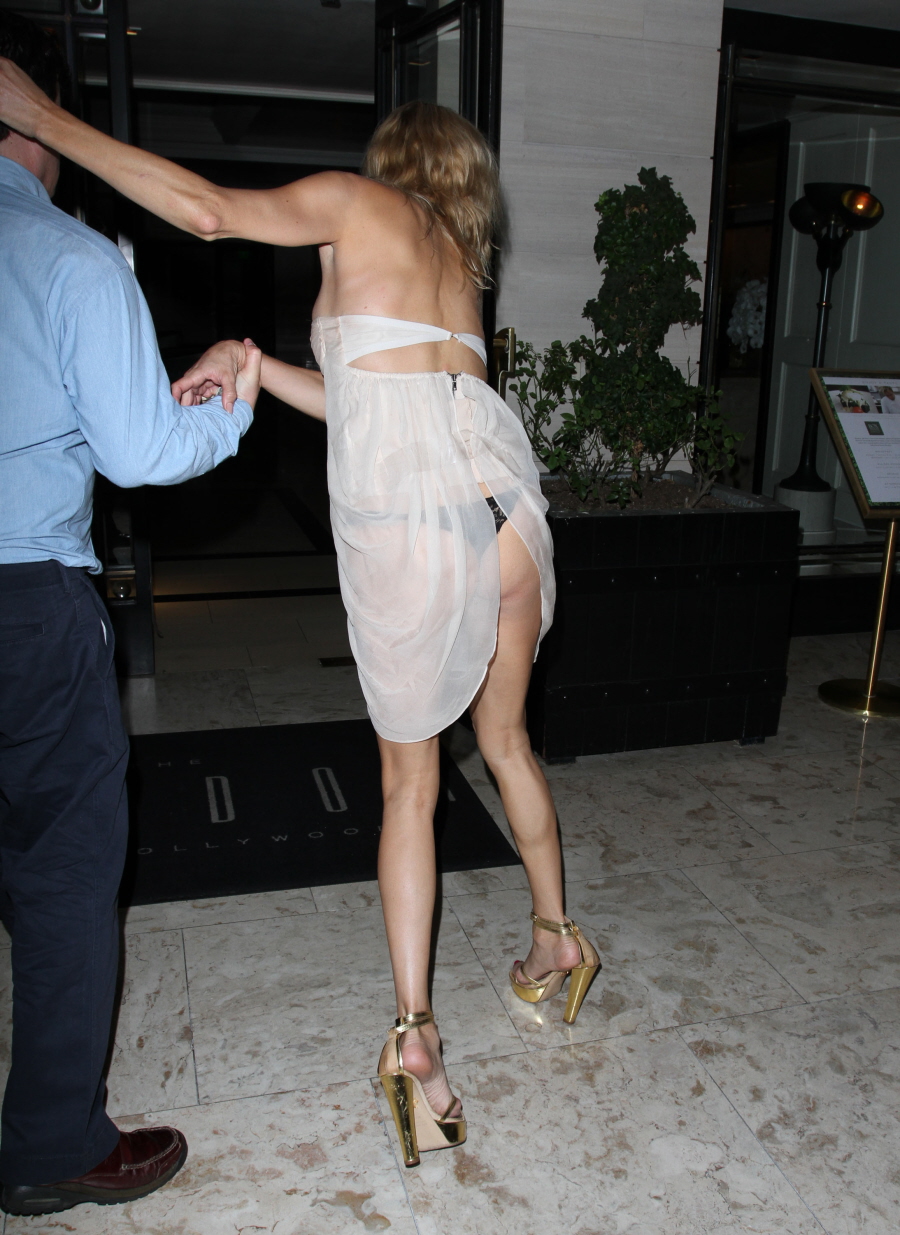 Photos courtesy of Fame/Flynet.