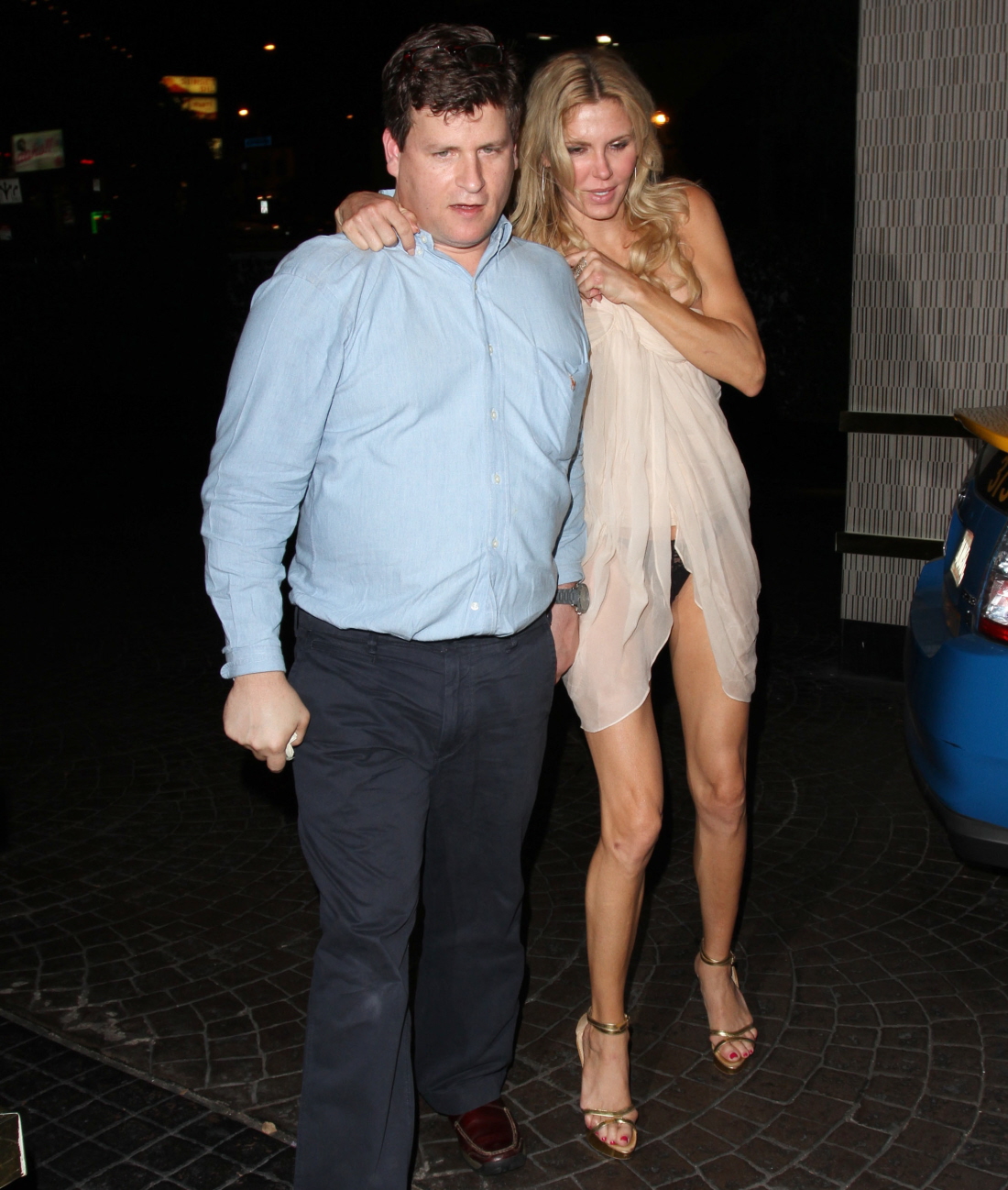 Good God. YEEZUS!!! Brandi Glanville was absolutely blitzed last night and these are some of the many, many photos from her liquor-soaked catastrophe. I'll admit it, I'm judgy about people past a certain age getting this drunk. If you're 21 years old, sure, you can be falling-down drunk and it's just an average night. But when you're a 40-year-old mother of two? No. You need to stop getting so blitzed in public. And private too, although mainly I think getting this drunk in public is particularly and notably awful.
According to Fame/Flynet, Brandi ARRIVED at the London Hotel this drunk. These photos are of Brandi going into the hotel with some "unidentified man" who is holding her upright for the most part. She's a hot mess – her dress is falling off, you can see her thong completely, and at one point she really looks like she's about to pass out cold in front of the hotel. According to the Mail, Brandi had left Dan Tana's, which is where I guess she enjoyed three bottles of wine by herself (that's just an assumption on my part, I have no idea what she was drinking or how much, although I suspect the answer is "a sh-t ton of whatever they gave her").
Earlier yesterday, Brandi tweeted: "Dinner with gaygent and friend from Texas Kevin but momma is tired!!! I need to bottle my childrens energy" and "My gays are gonna try and drag me to the Abby tonight I just know it! @StylistSalvador and @helloross need to join!" So, I guess she was getting blitzed with her gay boyfriends. I'm sure that involved some side-eyes and the occasional, "Gurl, slow down, if you puke on me WE ARE OVER."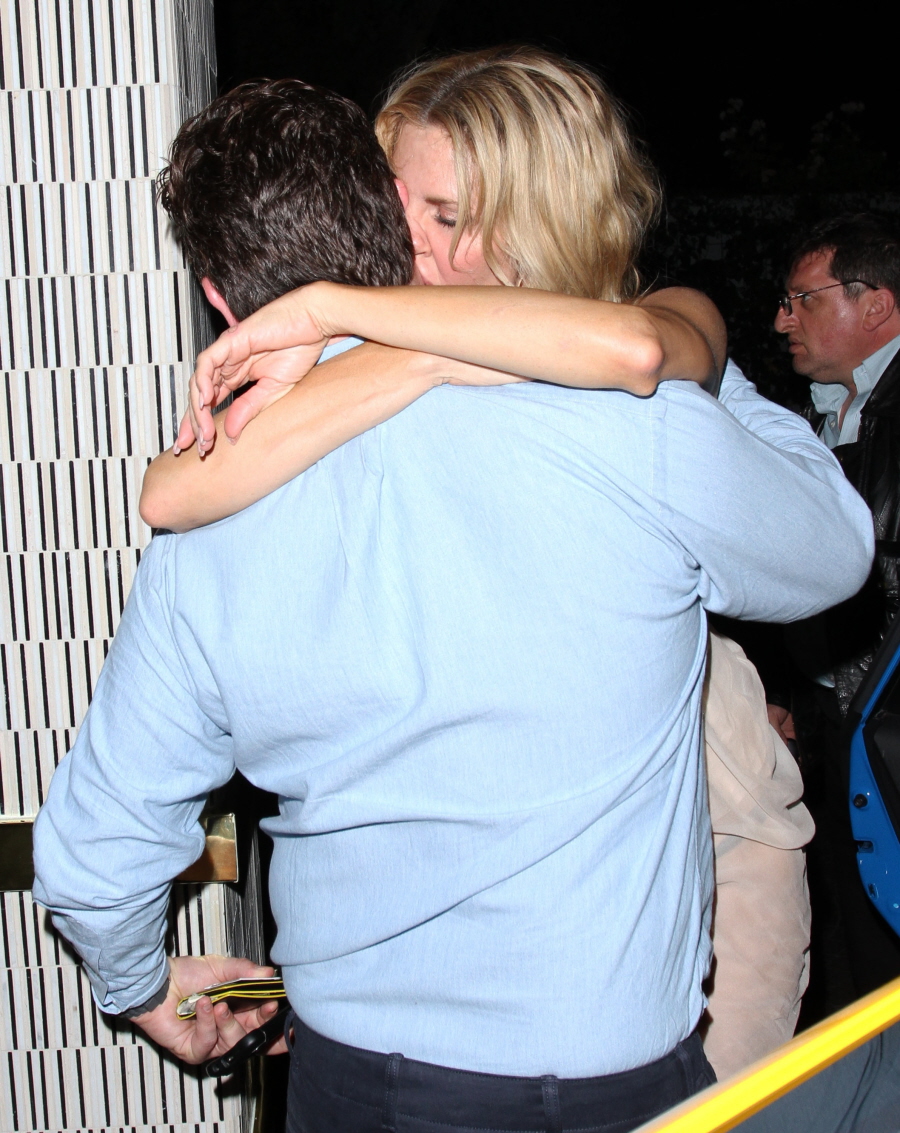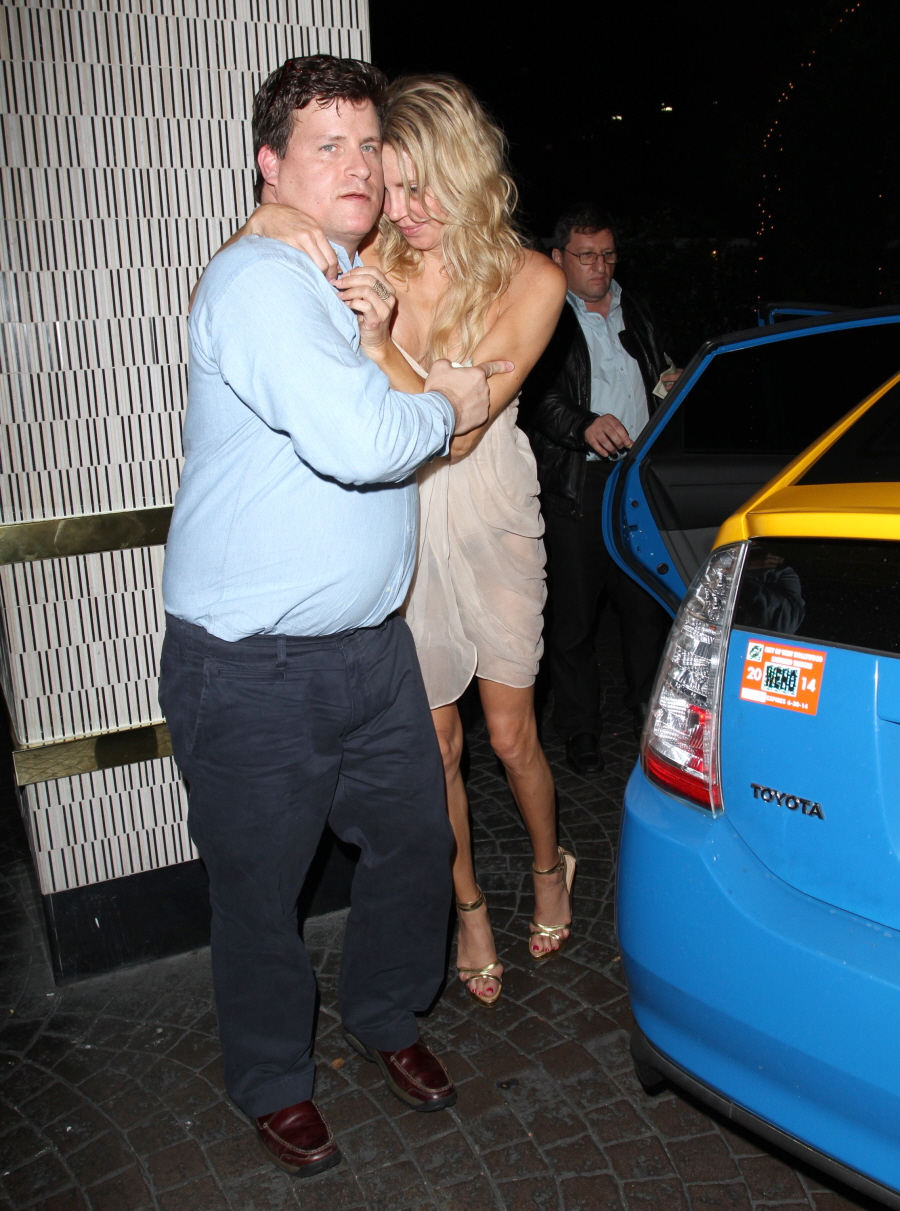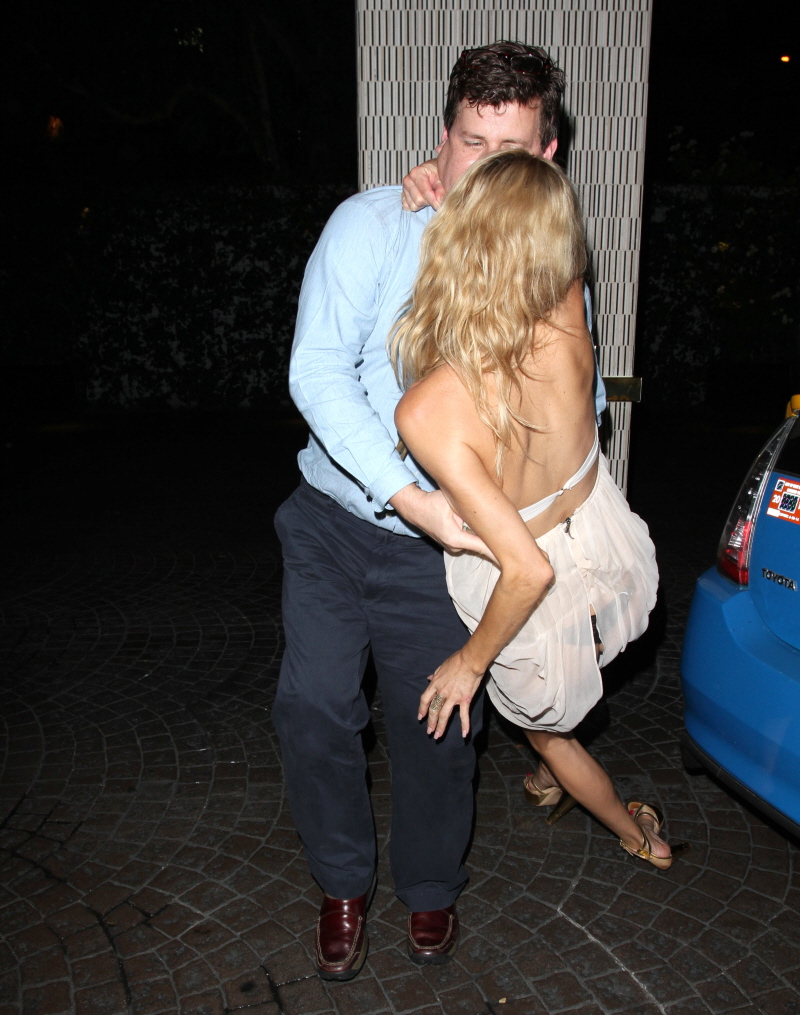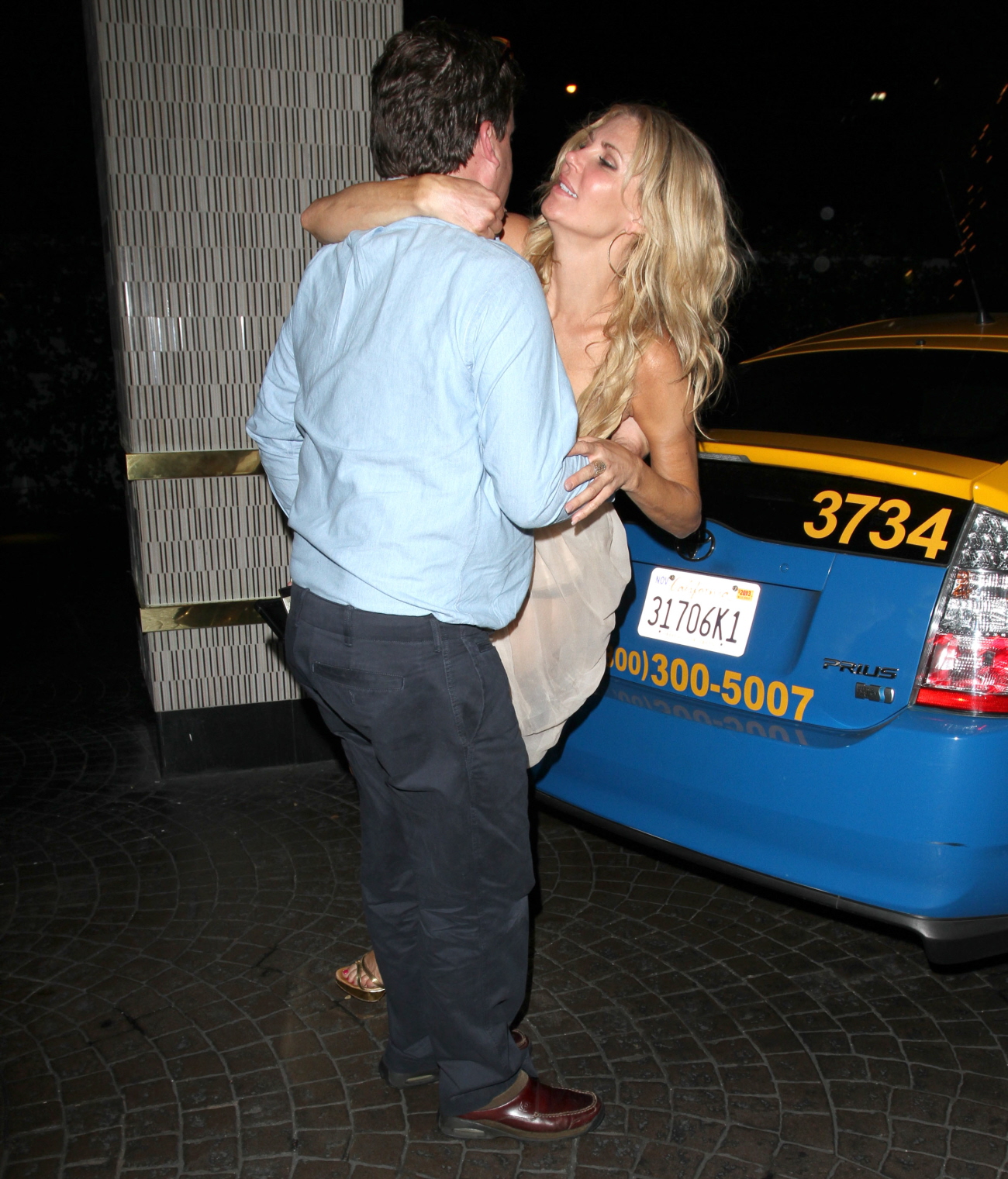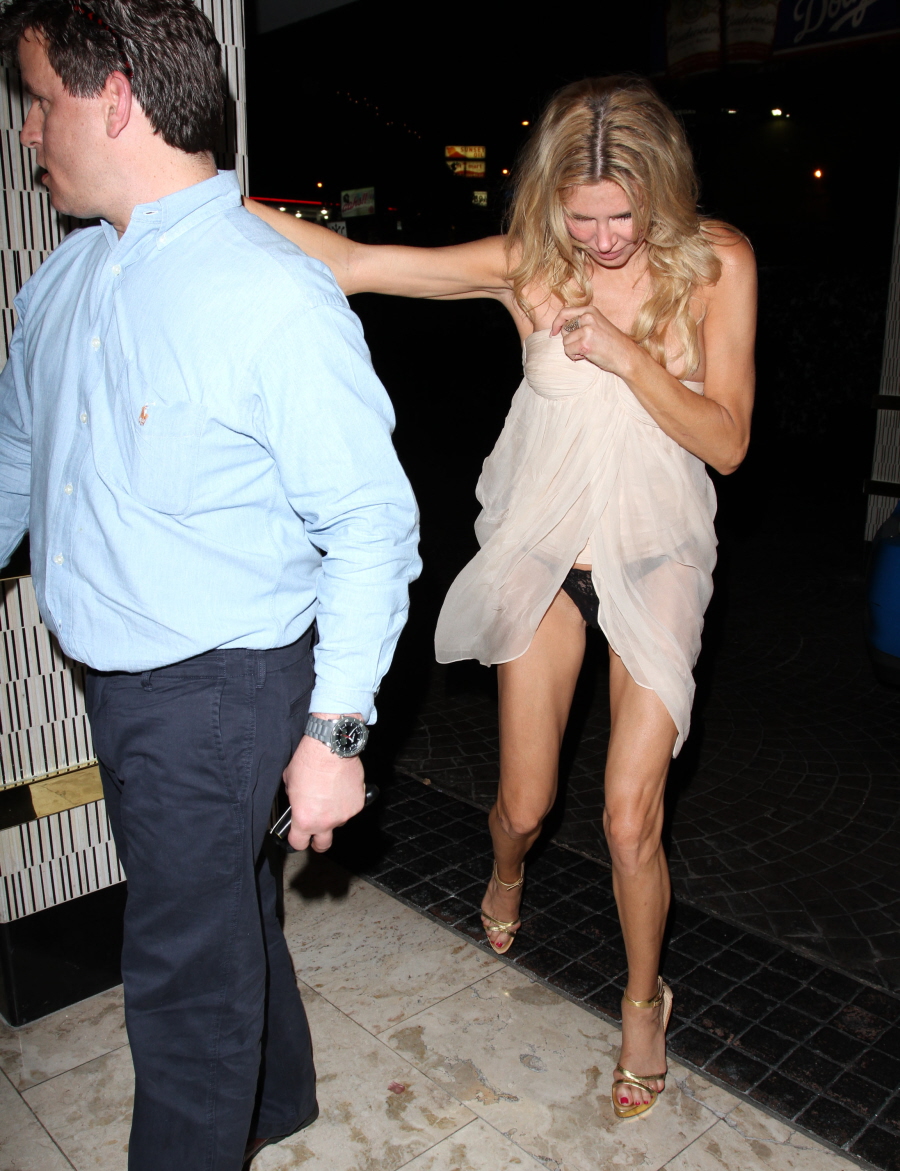 Photos courtesy of Fame/Flynet.