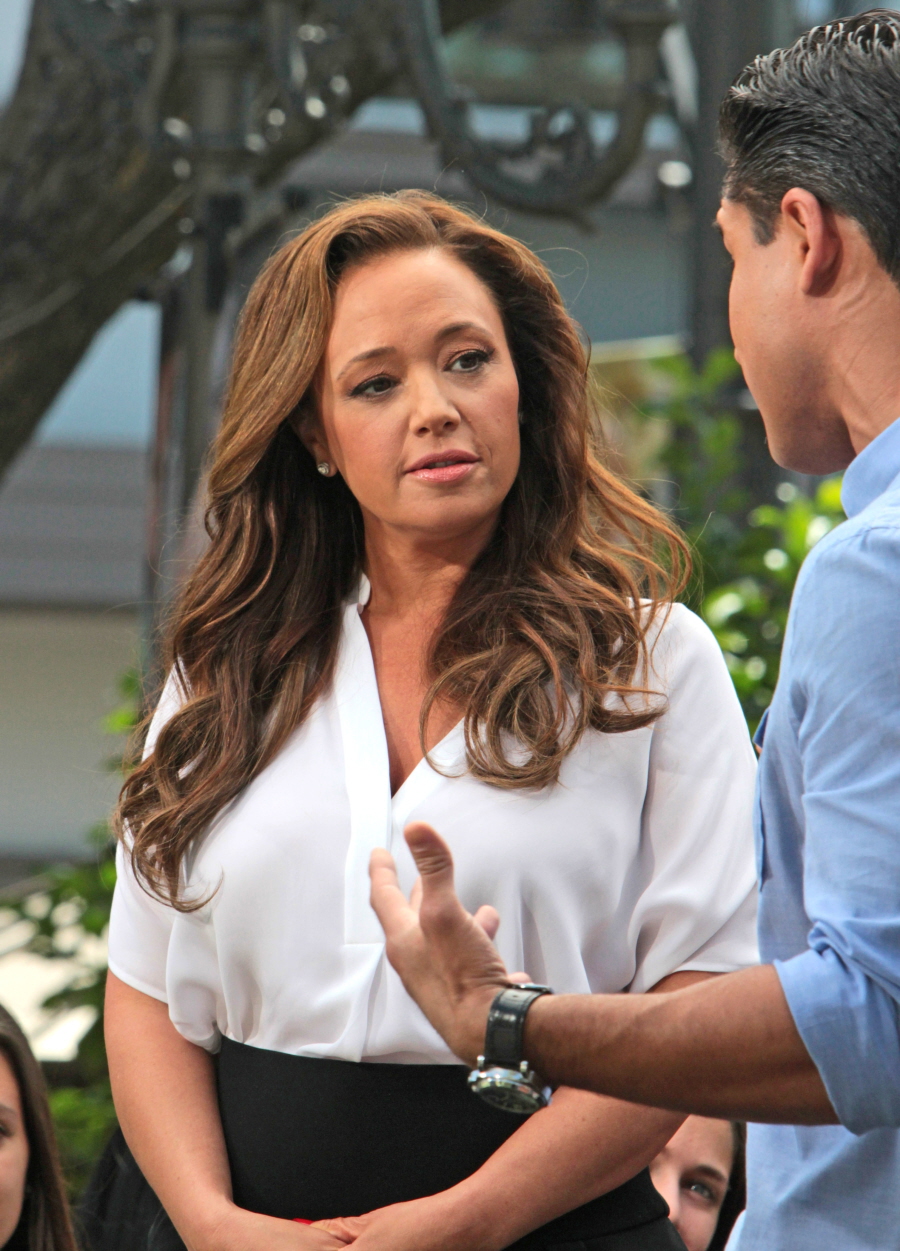 I realized much too late that Leah Remini is/was a Scientologist. I liked her for years before King of Queens, so much so that I even watched those VH1 documentaries about her wedding and her pregnancy and birth. It was a few years later when I realized that when Leah's birthing suite went silent, it wasn't a documentary-styling choice, it was because of the Church of Scientology's dictate that babies should not be born into the world with screams or any noise whatsoever. So, Leah has been a Scientologist for a long, long time. She doesn't really get hit with the Xenu label that often because she doesn't give interview after interview about CoS, and I'd be willing to bet that most of her fans didn't even know that she's been rolling with Xenu this whole time. Well, Page Six has a fascinating little item about Leah leaving CoS after questioning David Miscavige's "methods". Seriously, where's Shelly?
"King of Queens" star Leah Remini is making a dramatic break from the Church of Scientology, a source said, after being subjected to years of "interrogations" and "thought modification" for questioning leader David Miscavige's rule.

The source tells us Remini is quitting because of policies that don't allow parishioners to question Miscavige's management or the reported abuse of members of its Sea Org religious order — and for forcing followers to "disconnect" from family members branded as "suppressive persons" if they choose to leave the church.

"It all began when Leah questioned the validity of excommunication of people," a source said of her decision. "She is stepping back from a regime she thinks is corrupt. She thinks no religion should tear apart a family or abuse someone under the umbrella of 'religion.' "

Former Sea Org member Mike Rinder blogged this week that at Tom Cruise and Katie Holmes' 2006 wedding, Remini innocently asked where Miscavige's wife, Shelly, was. Former Scientology Celebrity Centre head Tommy Davis scolded her, "You don't have the [bleeping] rank to ask about Shelly." Mrs. Miscavige reportedly hasn't been seen in public since 2007.

As a result, Remini "was put through interrogations and blacklisted within the church that she donated millions to and that her family has spent their lives in. She was put through 'thought modification' for five years," our source said.

The source added that church friends Remini had for "25 to 30 years wrote internal reports" about her that "caused an investigation on her family."

Someone close to Remini said she's weighing going public "when she sees what the church tries to do. She has heard they use people to scare you into silence."

The source added, "She's from Brooklyn. The church can't hurt her . . . they don't have her family, that's all that matters to her." And, "It's not about wanting or not wanting to do Scientology . . . The issue is that [Miscavige] is taking down this church and hurting people and families."

A Scientology rep denied all allegations.
Well, that's interesting, isn't it? If it wasn't for the actual threats and cult reprogramming, I'd kind of think it was funny that Leah's problems began when she innocently asked about Shelly. Seriously, though, where IS Shelly?!
As for all of the reprogramming – excuse me, "behavior modification" for "suppressive persons" – I believe it. I believe it all. And as many former Scientologists have noted time and time again, it would have been much worse for Leah if she had just been a regular non-celebrity person. She probably would have had to do slave labor on Tom Cruise and David Miscavige's Xenu-of-the-Seas sex yacht. At the very least, she would have been sent to the "Hole" for asking about Shelly.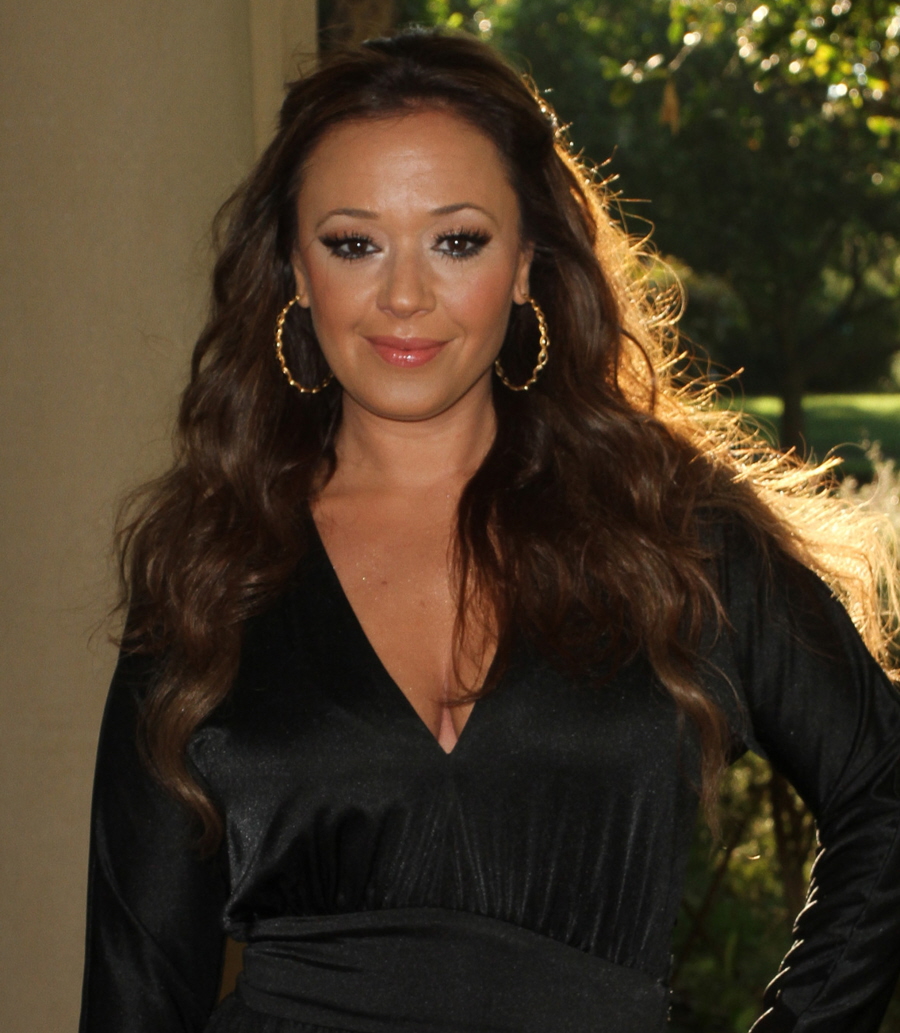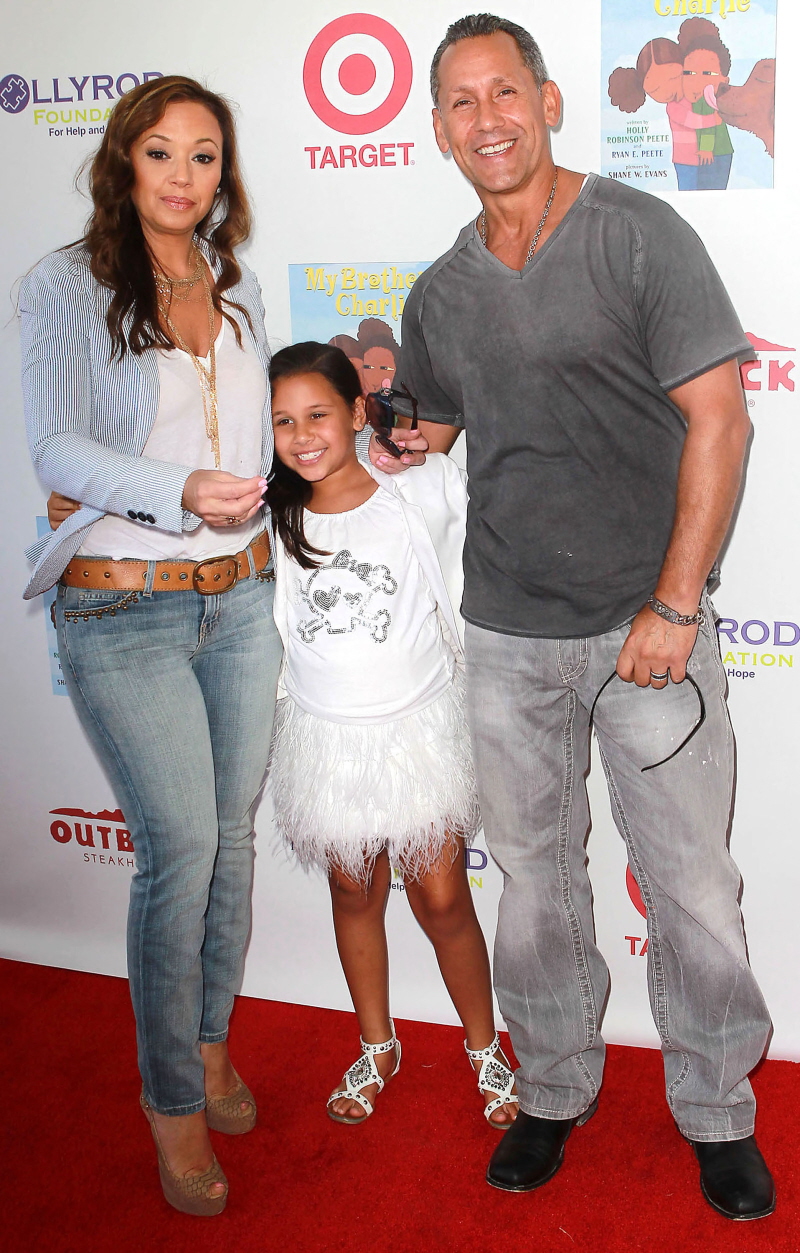 Photos courtesy of WENN.