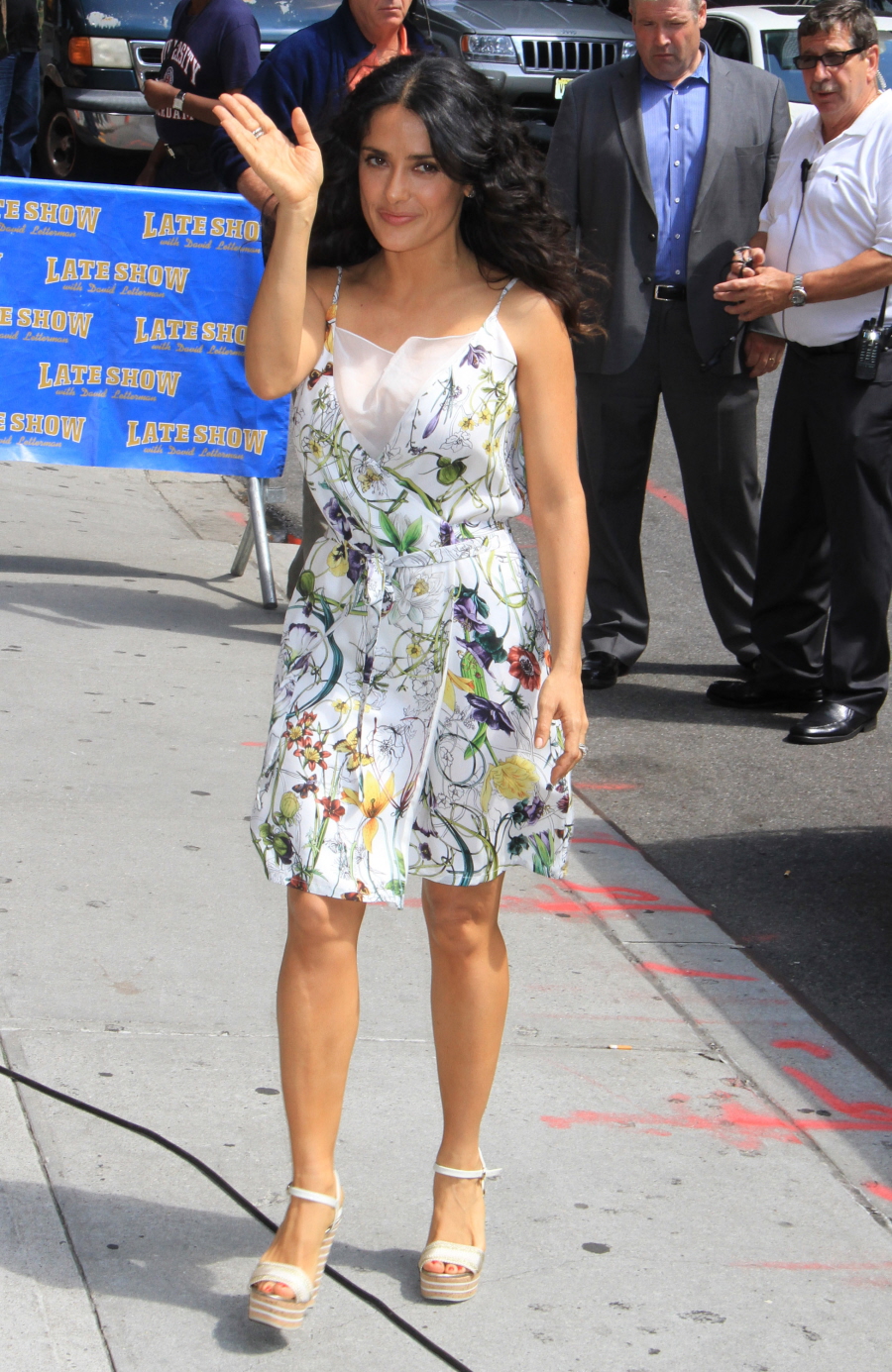 Salma Hayek was all over NYC yesterday to promote The Grown-Ups 2, that terrible-looking sequel to the terrible-looking "family comedy" with Adam Sandler, Chris Rock, etc. Salma plays Sandler's wife, I believe. Here's the breakdown of her looks: the light-colored, printed floral dress is Gucci (pretty). The black trash-bag-looking dress with sleeves is Balenciaga (terrible). The sleeveless black dress with ropes is Saint Laurent Paris (boring). All that money, and she still wears trash bags?! I bet that's a really expensive trash bag though.
While promoting the film, Salma sat down for an interview in Spanish – you can see the video here. Salma got a question about Angelina Jolie's double-mastectomy and she managed to not go Full Etheridge:
It's no secret that, apart from her talent, Salma Hayek has a curvaceous figure many in Hollywood envy. Still, the Mexican beauty confessed that she, like Angelina Jolie, would also decide on a double mastectomy if faced with cancer.

During the promotional tour for her upcoming comedy "Grown Ups 2," the Mexican actress stopped by Univision's studios in Miami. On Monday, Hayek first appeared on "Despierta América" to give her co-stars a hilarious Spanish lesson but later the star discussed her thoughts on Jolie's decision in an interview with "El Gordo y la Flaca."

In the interview, the 46-year-old star spoke about working with David Spade, Kevin James, and Adam Sandler and the things that make her happiest. When asked whether she would be willing to sacrifice her breasts if faced with Jolie's decision, the Mexican beauty was quick to assert she would.

"To save myself, of course!" Hayek told journalist Oscar Petit during the exclusive interview. "I don't know if I would have done the same [as Jolie] so quickly, perhaps I would have had more faith, thought more positively that nothing was going to happen to me. But you know, I don't know, it's not fair to put yourself in that situation when you haven't been in it. I respect her decision a lot, of course. Plus, she looks great."
I think Salma's statement sounds pretty reasonable, especially with the "it's not fair to put yourself in that situation when you haven't been in it" caveat. Salma would have "thought positive" and waited, but that's her choice and it doesn't sound like she's shading Angelina. Or maybe I'm not parsing it enough.
Salma also claimed in another interview that she could be working non-stop but she says no to so many amazing roles because of her family. She said: "I've said no to many things and I don't regret it… If you notice, I only work in the summers… I'm very lucky because my daughter and my husband support me a lot in my work. So, thanks to that, I can do many things." Yes, she's only doing The Grown-Ups 2 because she gets offered so many amazing parts that she has to turn down.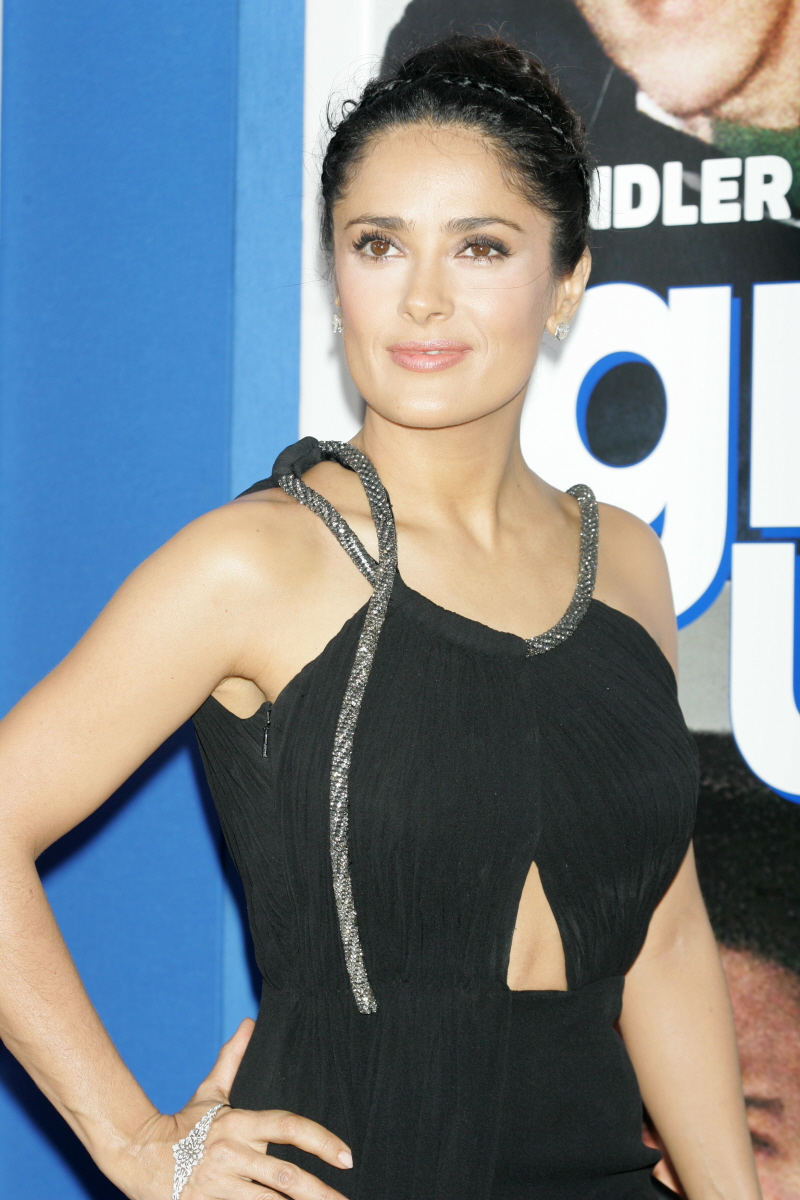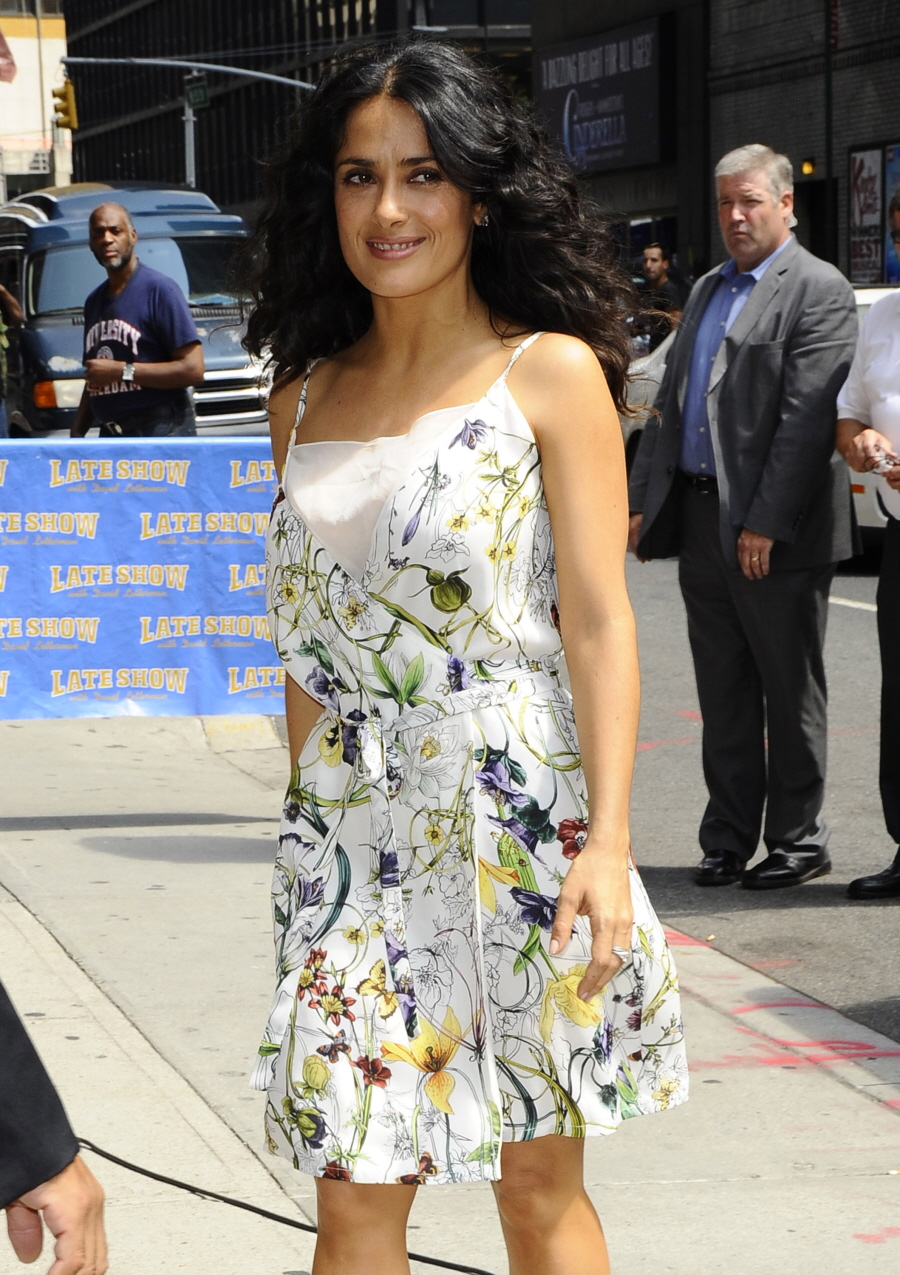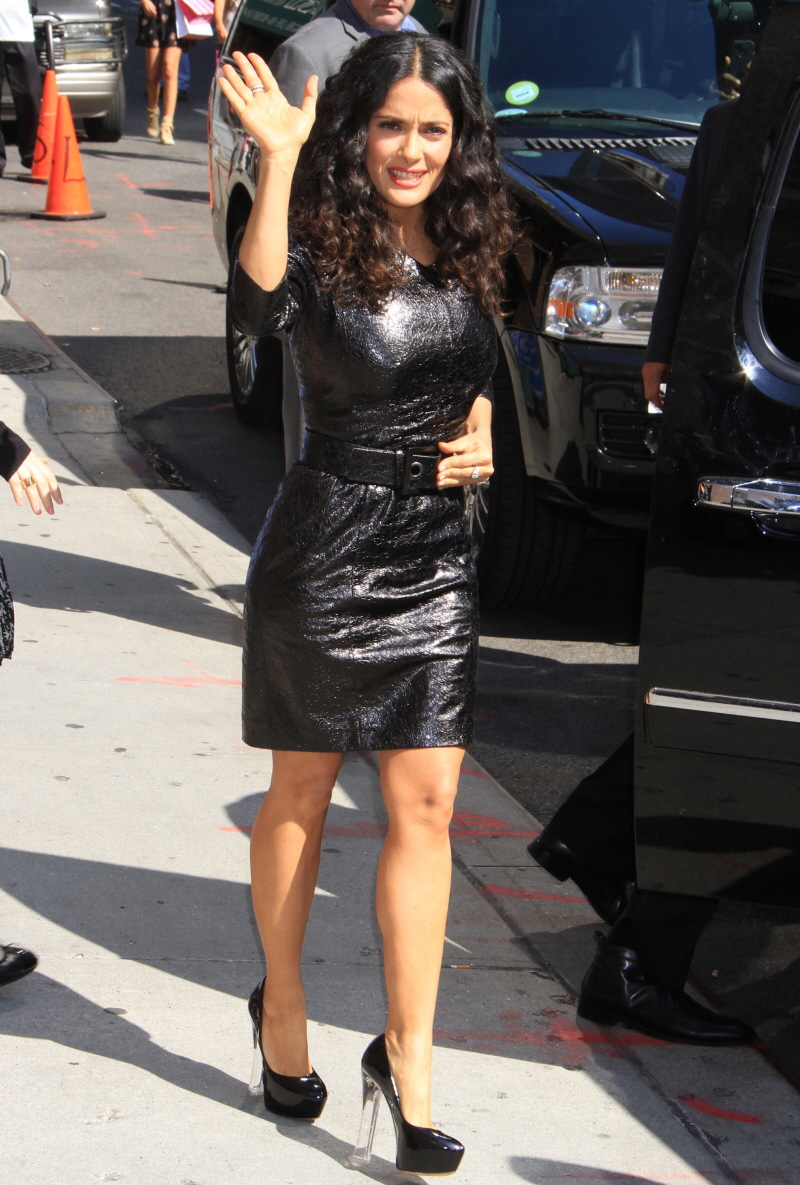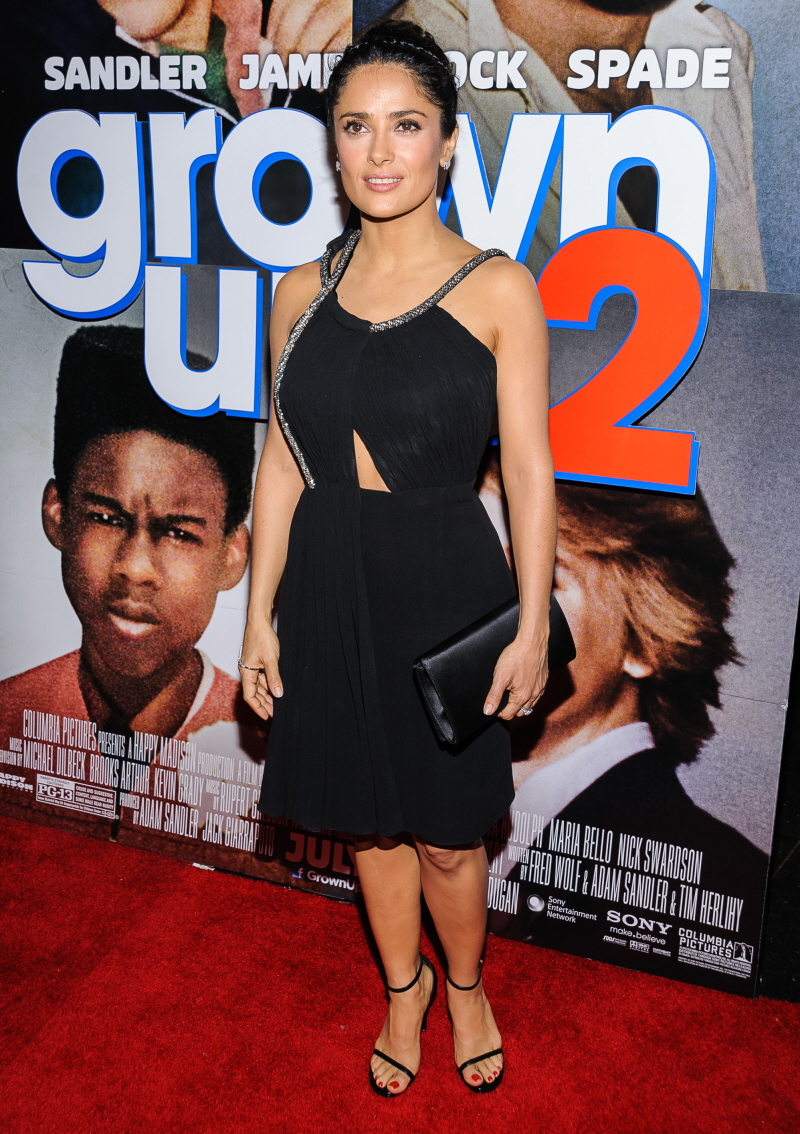 Photos courtesy of WENN, Fame/Flynet.