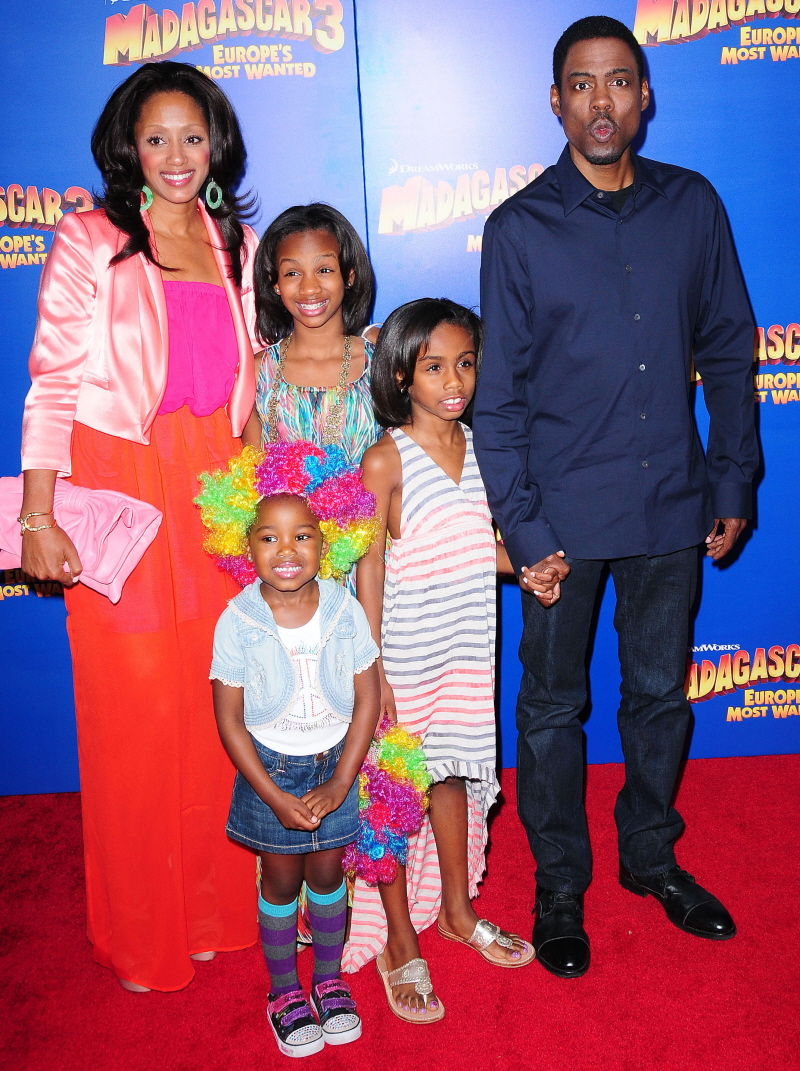 Does anyone else remember when Chris Rock and his wife Malaak would appear on Oprah's network show, or when they would let Oprah's cameras inside their home? I remember. Oprah was (and is) a big fan of Chris Rock, but as for Malaak… I don't know. I got the feeling that Oprah wasn't entirely sold on Malaak. I wasn't entirely sold on Malaak either. Malaak seemed to make a conscious effort to try to be like a mini-Oprah, and it often came across as overly familiar and awkward. Malaak is beautiful, though, and I always thought that she must keep Chris Rock on a tight leash, and they both seemed invested in their home life, their family and their daughters.
… And now that might be over. Star Magazine claims that Chris's brother is telling people that Chris and Malaak are over, and an unnamed source claims Malaak is "very controlling and demanding".
Chris Rock may be a comedian, but the current state of his 16-year-marriage is no laughing matter – because the actor and his wife, Malaak Compton-Rock, have called it quits!

The shocking news surfaced in late June when Chris's brother Tony Rock made light of the situation during a performance at the Hollywood Improv Comedy Club.

"Tony poked fun at his brother's divorce during one of his acts," an audience member tells Star. "He said, 'I'm not supposed to tell y'all this, but Chris is getting a divorce. I'm so happy because now we can get p*ssy together. I didn't like her anyway.'"

Sources say Rock, 48, grew tired of having to answer to 44-year-old Malaak.

"There have been many arguments behind closed doors… Malaak is very controlling and demanding."
[From Star Magazine, print edition]
God, I can't believe Chris Rock is 48 years old. That makes me feel ancient! Anyway, there's a good possibility this is all BS, or that Chris's brother has it wrong, or that Chris and Malaak just had a rough patch and everything is fine now. But it seems weird, right? And Chris Rock is not any kind of tabloid fixture either, so it seems weird that Star Mag would just decide to make this up. Something's fishy.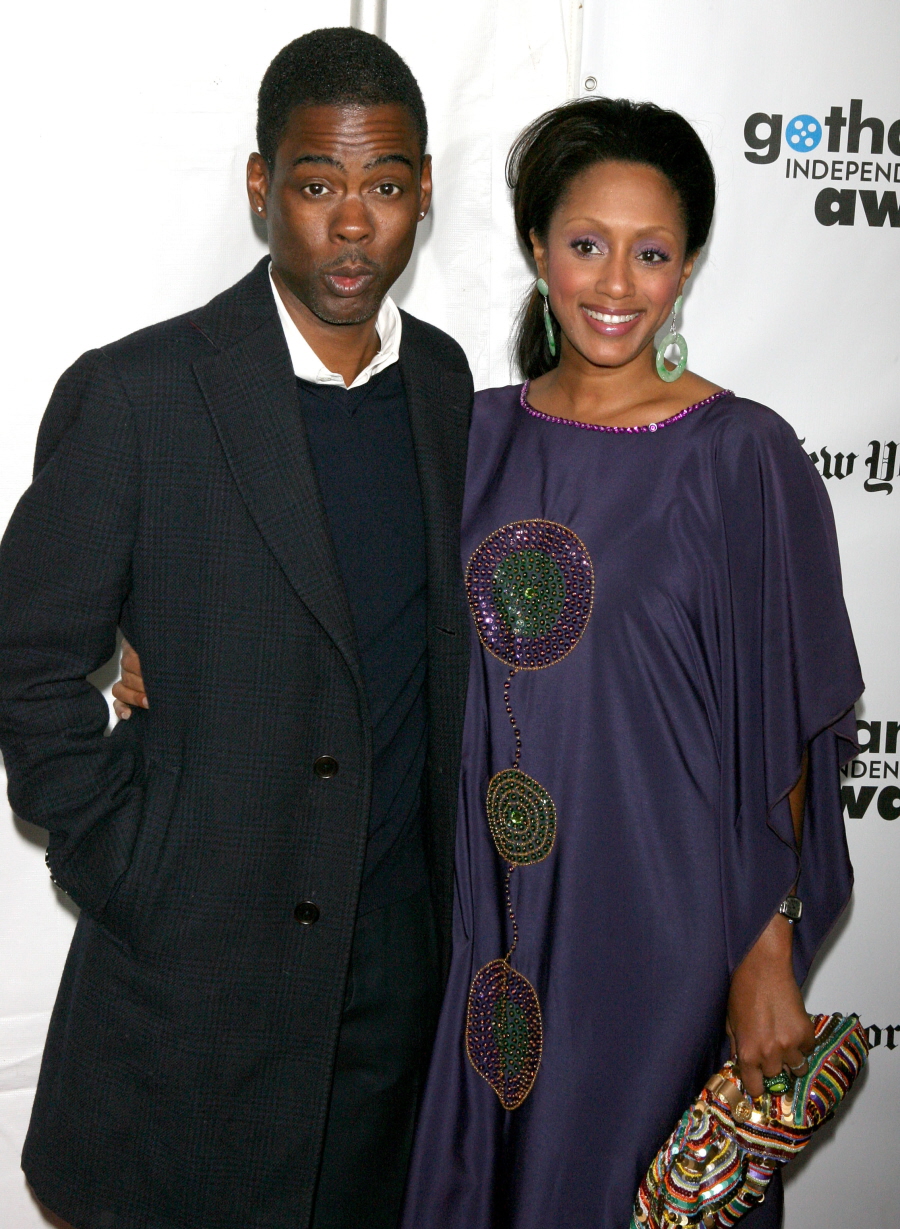 Some photos of Chris Rock going solo to the NYC premiere of Grown-Ups 2 a few nights ago. Huh.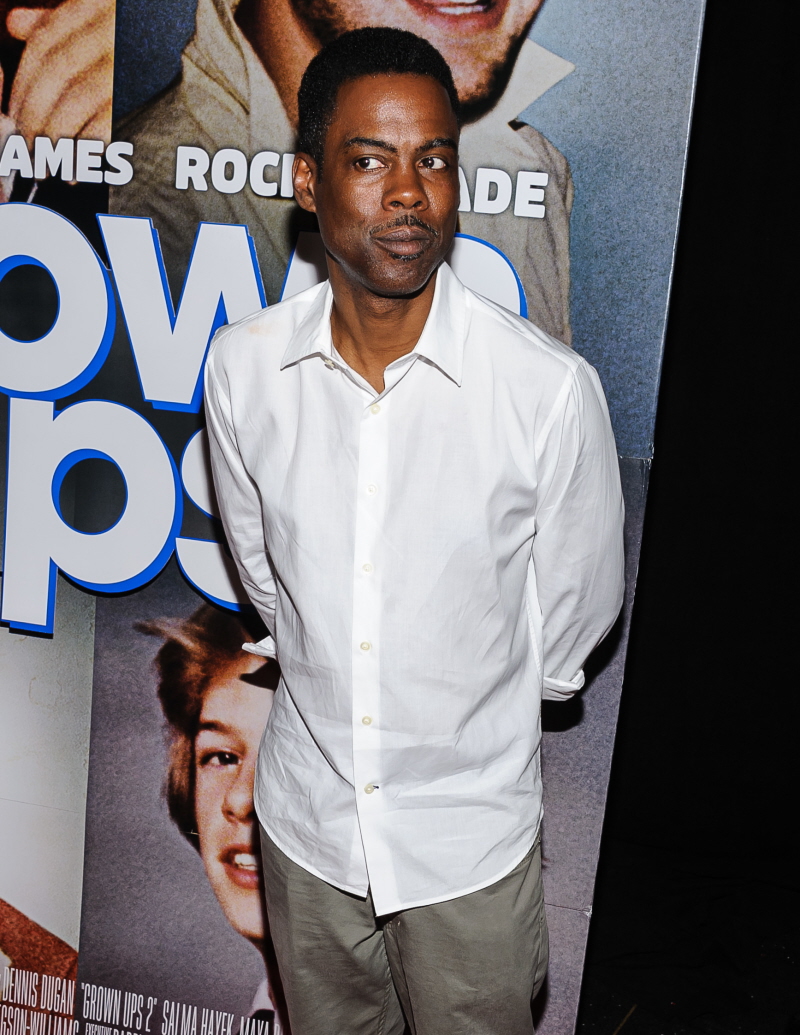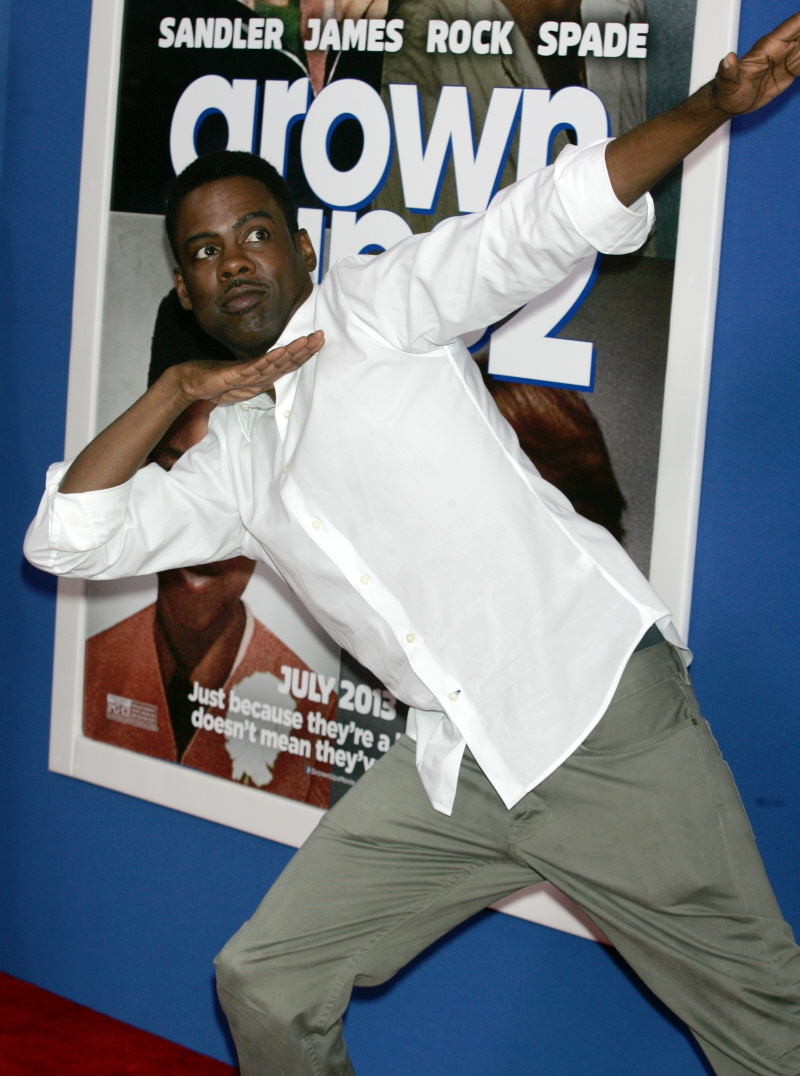 Photos courtesy of WENN.