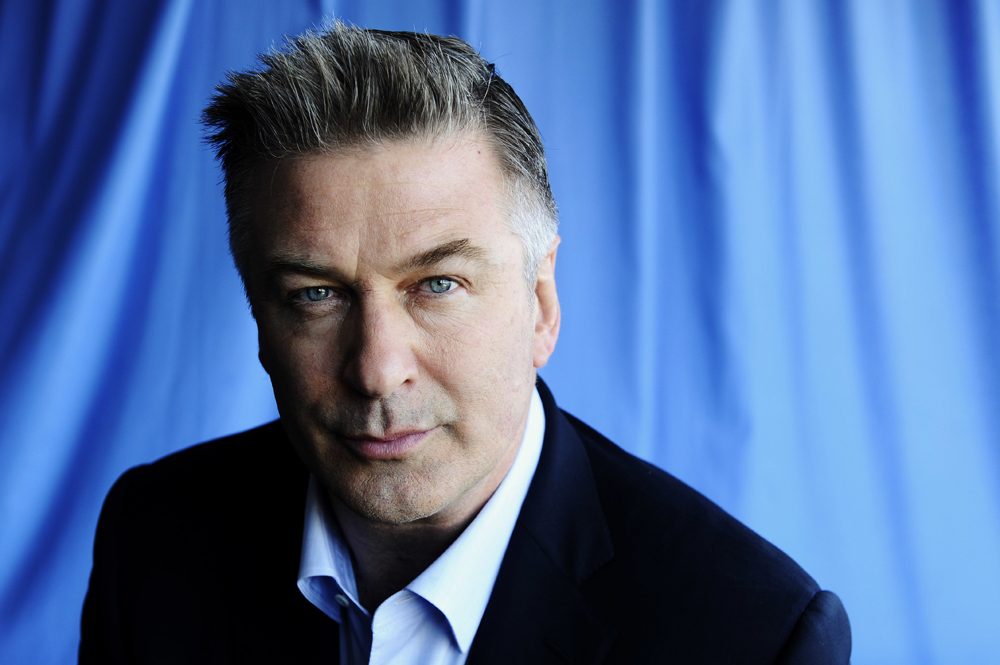 This is such an infuriating story that I had to cover it just to remind us all how awful the tabloids can be sometimes when they don't have any real stories to break. Presumably, the essence of this story was born last month when Alec Baldwin launched into his most recent public tantrum, in which he threatened to f— up a journo and spewed a bunch of gay slurs before quitting Twitter and whining that he wants to quit acting too.
Now Star is making excuses for Alec by deciding that he simply cannot be ragey because he possesses, you know, actual anger issues that could use serious therapy. Nope. Instead, they've concocted a little tale that claims Alec has been driven to the edge because of two women — his daughter Ireland (a.k.a., the thoughtless little pig) and wife Hilaria — and their complete inability to get along with each other. Poor, poor Alec: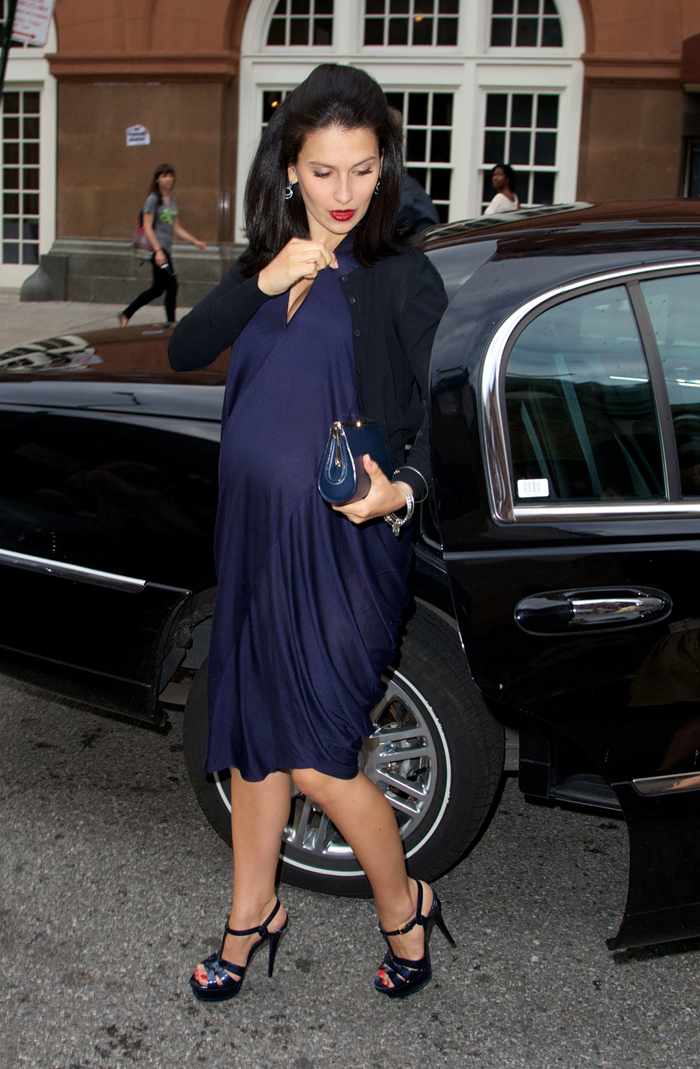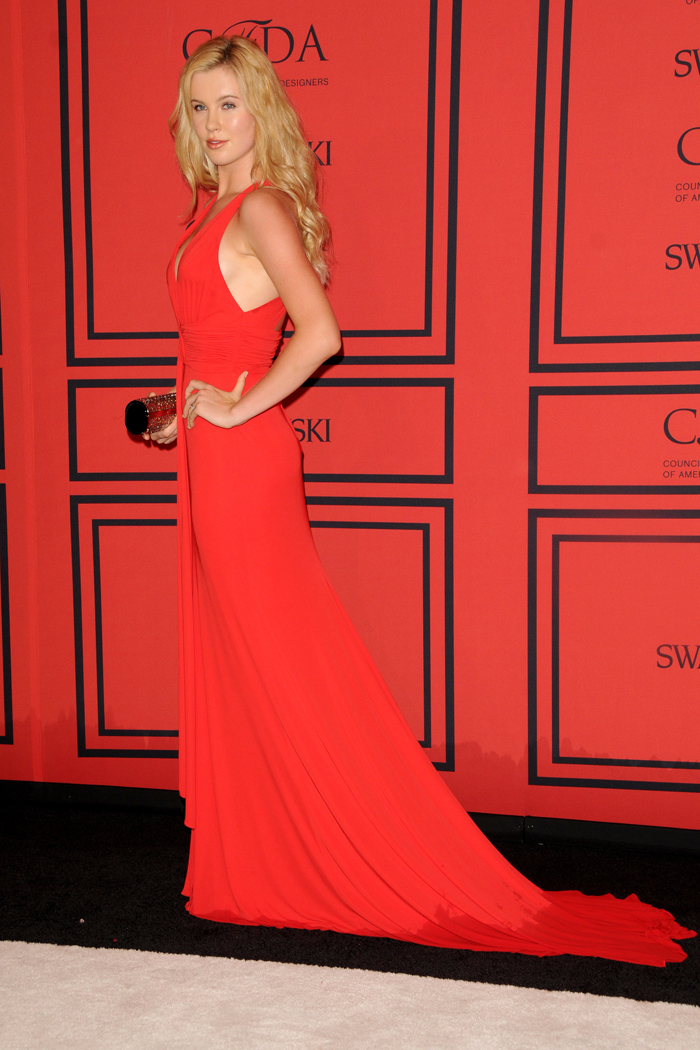 It's no wonder Alec Baldwin can't keep a lid on his tember — his pregnant wife, Hilaria, and his 17-year-old daughter, Ireland, are at each other's throats! "Ireland and Hilaria fight and bicker constantly," explains a source close to the "30 Rick" star. "Ireland resents all the attention Alec lavishes on Hilaria and said she doubts he was this excited before her own birth!" But Ireland's guilt trip didn't work on the prickly actor. Alec can't sand her puty behavior and refuses to coddle his daughter. "It's the classic stepmonster dilemma," says the spy. "Relations are bad now and are probably going to get worse once Hilaria gives birth."
[From Star, print edition, July 22, 2013]
Sigh. This story can be easily disproven by statements that Ireland herself made last year (while she was also making excuses for "frustrated" Alec) when she said, "Hilaria and I are really close. She's like a big sister to me, but I feel like I haven't spent enough time with her yet. We joke around, and I call her 'Mom.'" Mostly, Star has printed a load of crap in the hopes that the vision of Ireland and Hilaria mudwrestling will sell come copy.
Here are some photos of Hilaria and Ireland chatting together in June 2012. They look pretty friendly, right?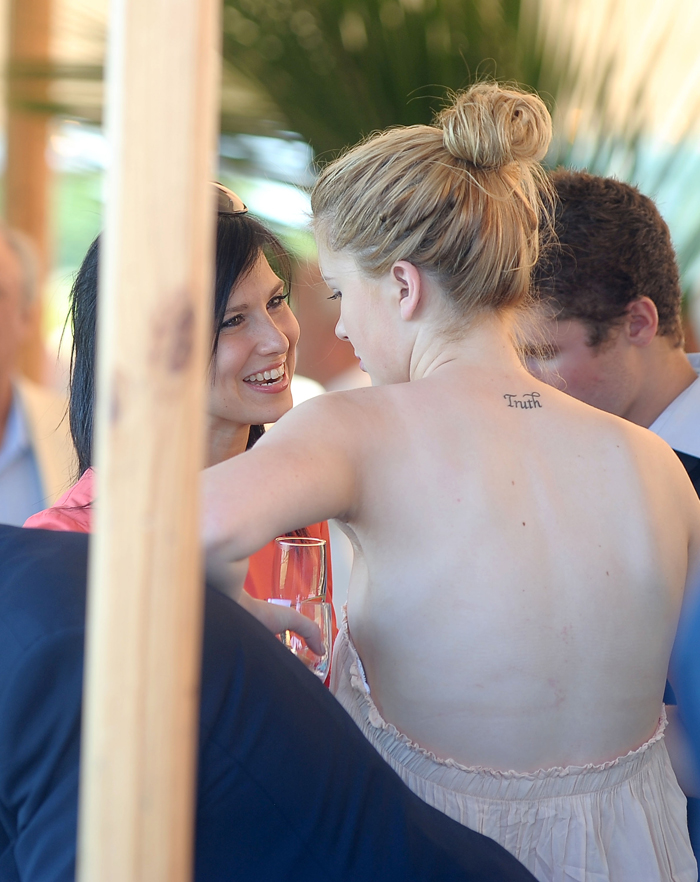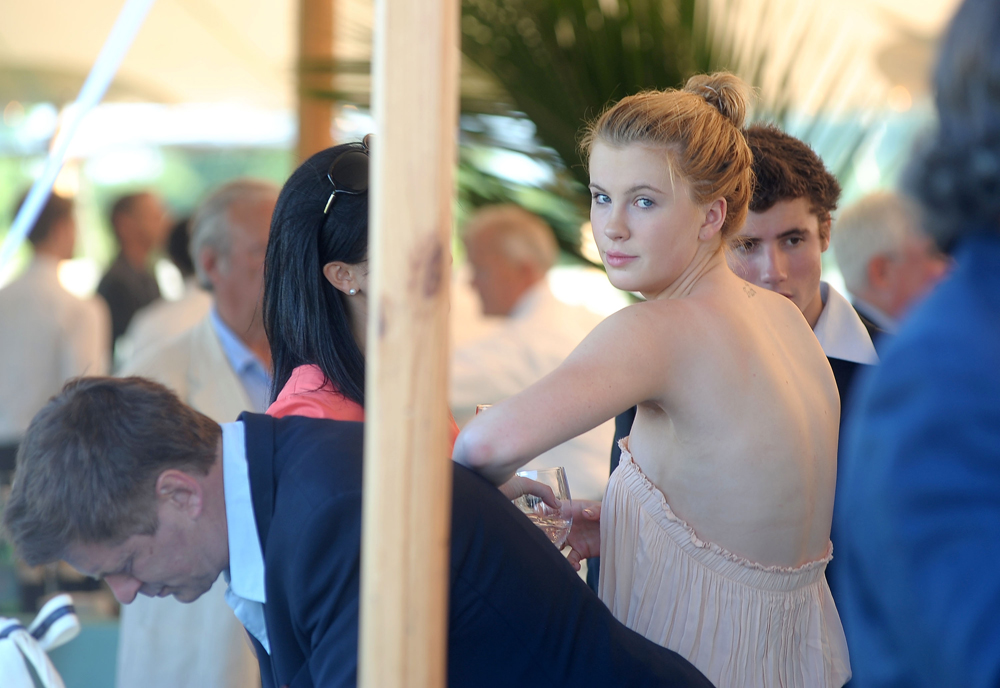 Photos courtesy of Fame/Flynet and WENN