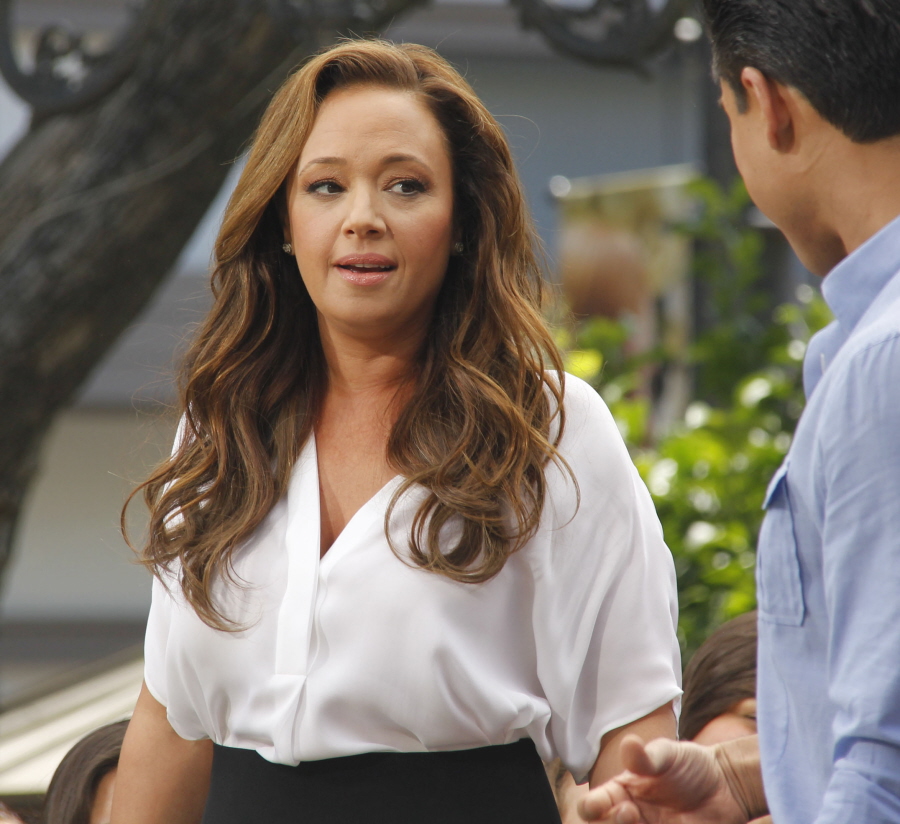 Yesterday, we discussed the news that Leah Remini has pretty much abandoned the Church of Scientology after belonging to the organization for decades. Leah wasn't, like, a Tom Cruise-level Scientologist, but she was a noted Scientologist who was close to people like Tom, John Travolta, and Jennifer Lopez too (maybe, kind of). In yesterday's Page Six story, sources claimed Leah had left CoS after five years of "modification" after asking an innocent question about the whereabouts of Shelly Miscavige. Leah was allegedly "blacklisted" by CoS after she openly questioned Miscavige's methods, especially the "CoS excommunication" policies. This line came at the end of the Page Six story: "A Scientology rep denied all allegations." But Leah is doubling-down (good girl) and issuing her own statement:
Leah Remini has broken her silence after deciding to leave the Church of Scientology.

"I wish to share my sincere and heartfelt appreciation for the overwhelming positive response I have received from the media, my colleagues, and from fans around the world. I am truly grateful and thankful for all your support," she says in a statement to PEOPLE.

For years, the King of Queens star, 43, was one of the best-known members of the Church of Scientology.

In 2007, Remini laughed off reports that she had tried to convert Jennifer Lopez, one of her closest friends, to Scientology. "Two girls can't hang out together?" she told PEOPLE. "What does that have to do with religion?"
See, that's interesting. Leah issues an exclusive statement to People Mag and now we can all say, "Oh, I guess that Page Six story was right on the money, she really has left CoS." And so now we can really believe this story in this morning's Page Six:
"King of Queens" star Leah Remini threatened to call police, sources said, after "her many unanswered questions" about the whereabouts of Church of Scientology leader David Miscavige's wife, Shelly, which led to the actress being interrogated for years.

Page Six reported yesterday that Remini is making a dramatic break from the church after she began to also question practices including forcing its followers to "disconnect" from family members branded as "suppressive persons" [SPs] and the treatment of its Sea Org members.

"When you ask a question, like, 'Where is Shelly?,' you are immediately hauled in, interrogated and asked, 'Why are you asking, who are you connected to, are you going on the Internet?' " said a source.

The source added that in such sessions, "[You are then] shown pictures of the buildings that the church built, told that the 'SPs' are trying to get you because the church is winning, and that when you go on all these 'SP' sites, you are literally cutting across man's ability to go free. You are, in fact, killing mankind."

The source continued, "Because Leah threatened to call the police to find Shelly, she was put through 'Security Checking,' her family was put through it, and her friends."

Scientology blogger Tony Ortega wrote earlier this week: "Shelly has not been seen [in public] since 2006, except for one sighting when she was allowed to attend the funeral of her father… Remini dared to ask about it — and loudly."

A source told Page Six that as a result of her questions, the former co-host of CBS' "The Talk," "was put through 'thought modification' for five years," but, "When they tried this with her again earlier this year, she said, 'Enough.' "

A Scientology rep had denied all allegations in our previous story, and did not immediately return a request for comment.
Seriously, though: WHERE IS SHELLY?!!?!?!!? For the love of God. The fact that it takes Leah Remini going to war with these people for the Church of Scientology to get this kind of coverage should tell you something. Leah is not an incredibly powerful celebrity by any means, but the fact that this C-list actress/TV host is willing to put herself out there and go to war should tell you that David Miscavige's leadership of CoS is a house of cards. They are not all-powerful. They are just a really corrupt, insane cult.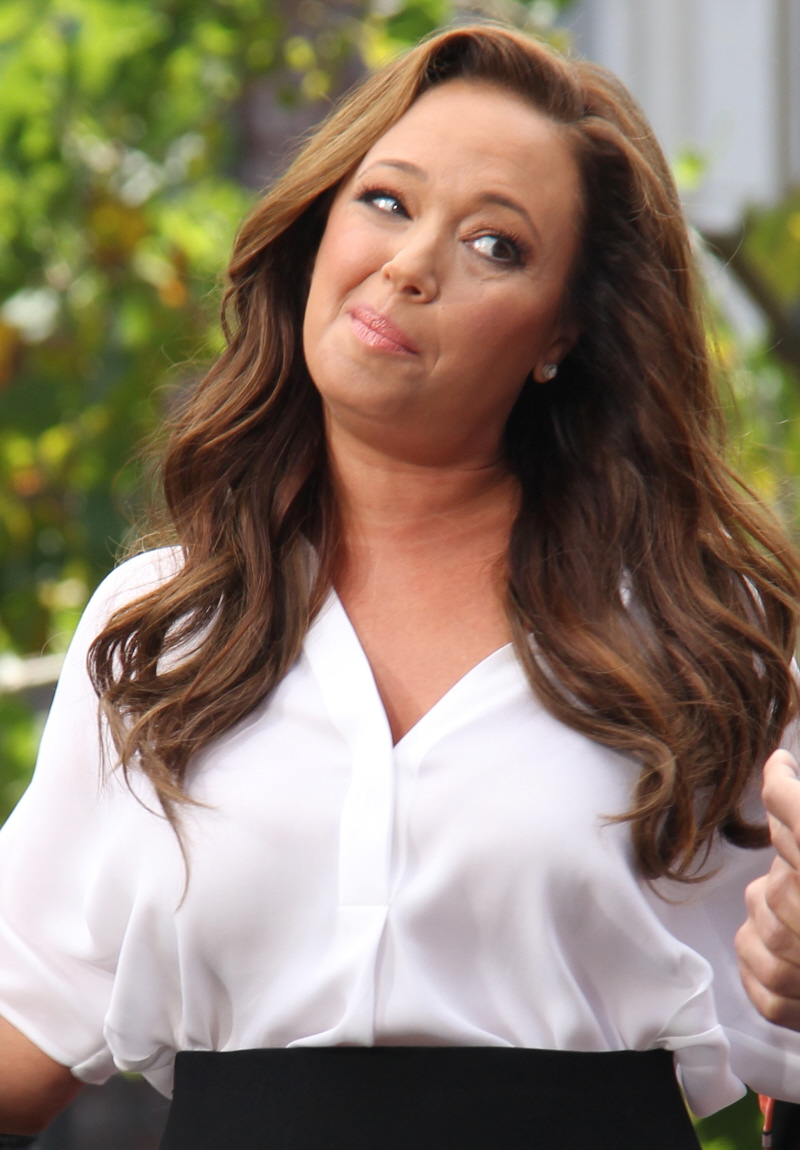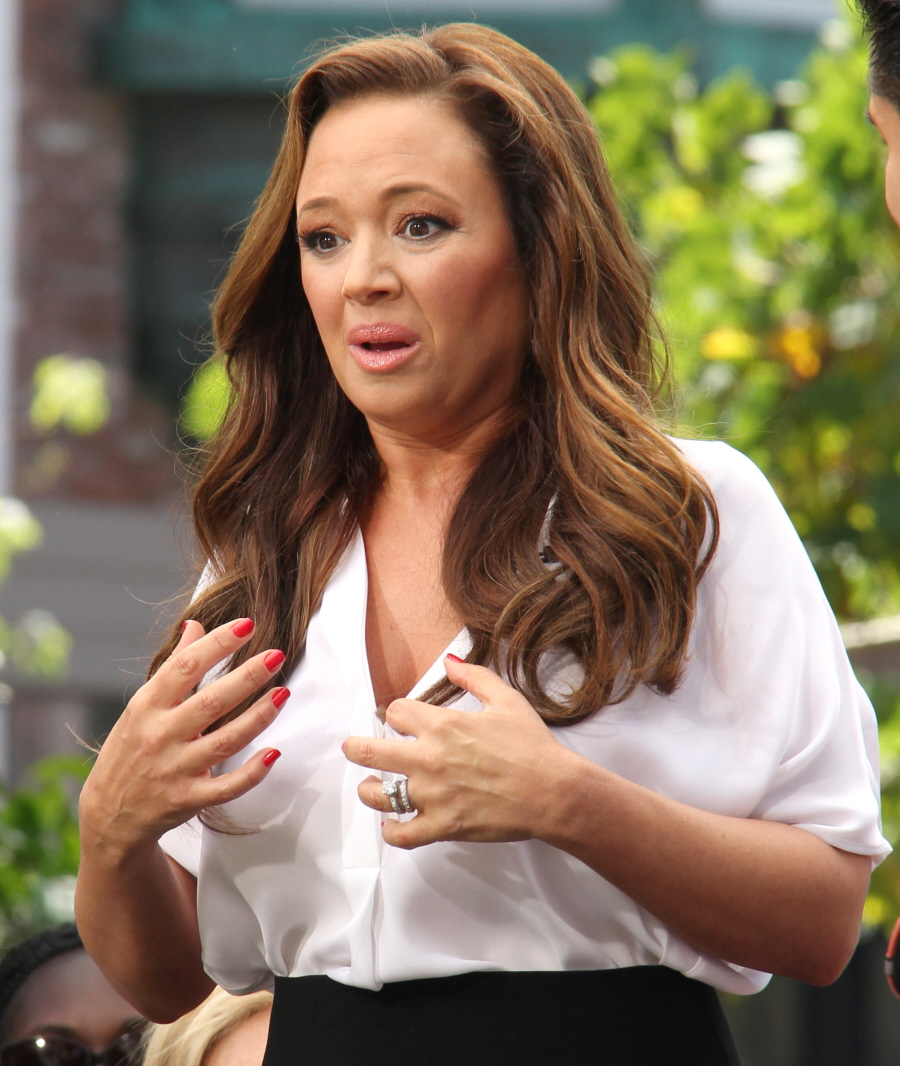 Photos courtesy of Fame/Flynet.