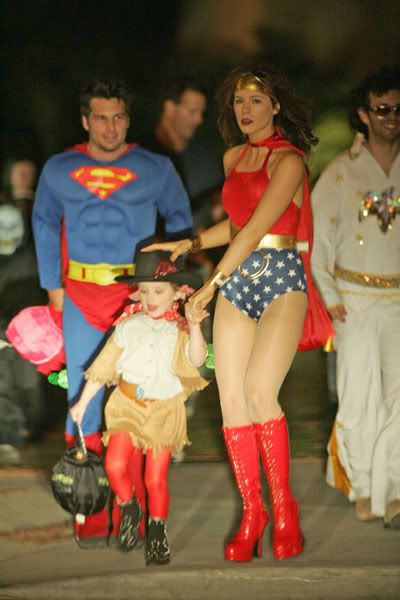 We reported a week ago that Kate Beckinsale was originally in the running for Wonder Woman and that she is a better pick for the role than Lindsay Lohan. It looks like the producers agree, because Beckinsale is now said to be in talks for the role:
British actress Kate Beckinsale is the latest actress to be linked with the role of 'Wonder Woman in Joss 'Buffy the Vampire' Whedon's new film adaptation.
According to FemaleFirst and joblo.com, Beckinsale is currently in talks with film maker who is said to be "very happy" with her.
Beckinsale has recently starred in the dark film series of the 'Underworld' in which she plays a sultry vampire…some thing Whedon is obviously fond of.
We hope Beckinsale gets the role, and that the film is action-packed and fun.
Here's Beckinsale getting a pedicure in Santa Monica and Lohan walking to her car in Beverly Hills.