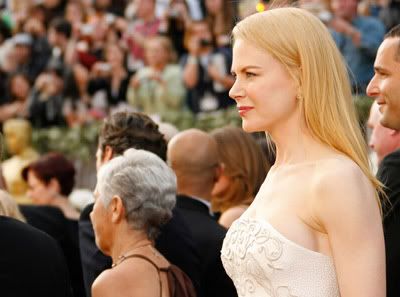 The rumors that Nicole Kidman, 38, and Keith Urban, 38, are getting hitched seem to come up frequently, but this time there's a decent reason: Nicole has been granted an annulment from her 11 year marriage to Tom Cruise. This clears the way for her to marry again in a Catholic ceremony.
"It is believed Kidman has been told she would be granted an annulment of her marriage to Cruise because that marriage did not conform to the requirements of the church," according to Australia's Sunday Mail.
It is also rumored that Kidman's parents want her to make Urban sign a prenupital agreement so that he can't get his hands on her fortune.
Meanwhile there's supposed to be a scandalous reason behind Nicole and Tom's divorce that may be revealed by the surveillance tapes that were seized in an FBI investigation of the private eye that Tom hired to snoop on Nicole. No one seems to know what the scandal is exactly, so the mere existence of one doesn't mean that it's newsworthy.