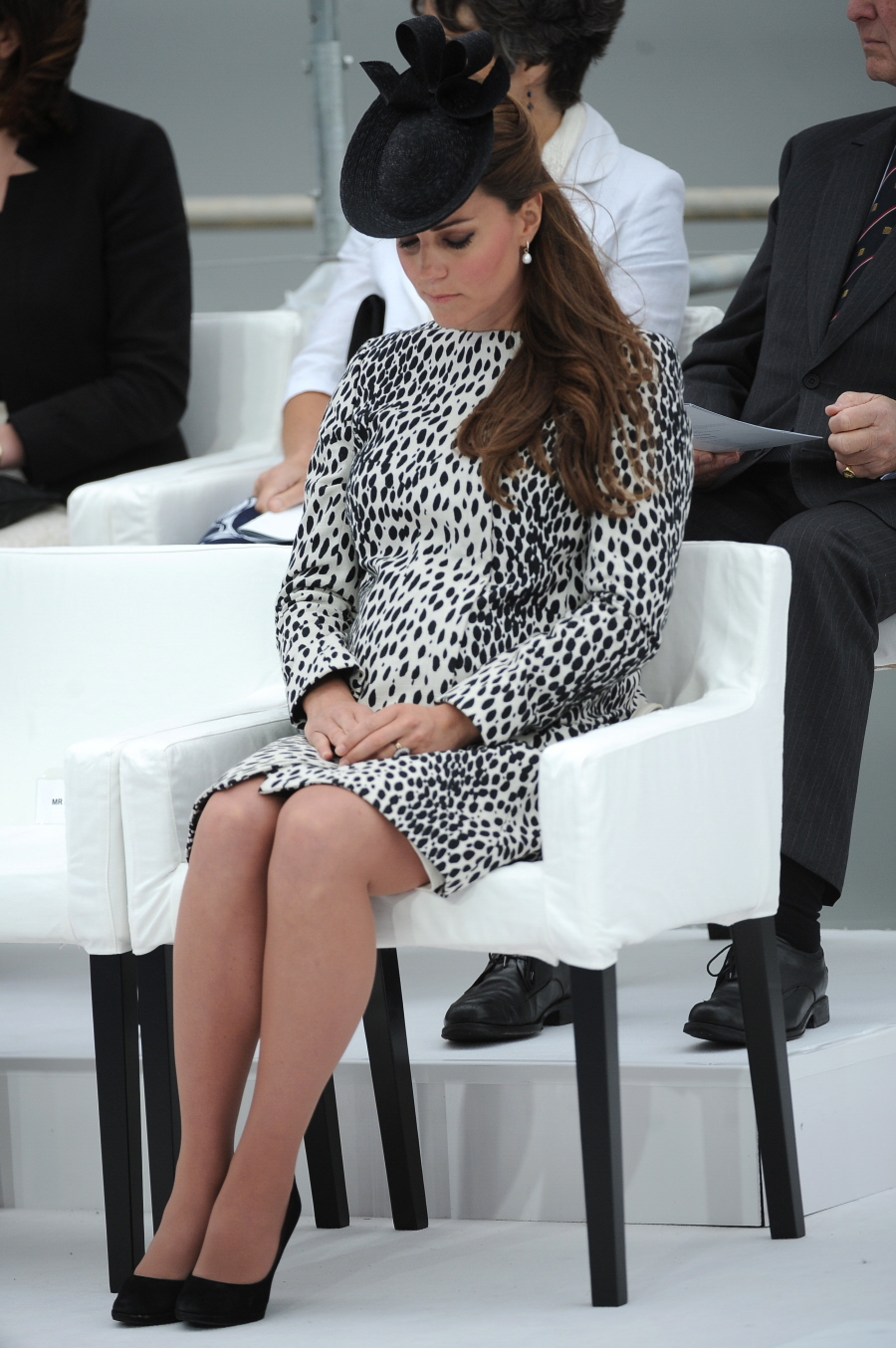 Duchess Kate's alleged due date has come and gone. Every morning, I wake up excited to see if Kate has gone into labor as I slept. Every morning, I'm disappointed. My biggest fear is that she'll go into labor and have the baby quickly and it will all go down while I'm at the gym (sidenote: I plan on going to the gym today, so keep those legs crossed, Waity). Now, I'm not "blaming" or "bullying" Kate because she hasn't had the baby yet. Babies have their own schedule. But I will blame her a little bit if she and William lied about her due date in the first place. St. James Palace and Buckingham Palace gave the wink and the royal nudge to media outlets that the due date was in the July 11th-13th range. And then Kate's mom was telling people that the baby would be a Leo. So did they fudge their due date? For what purpose?
Meanwhile, Kate is waiting things out at her parents' house in Berkshire. She traveled to the Middletons' house over the weekend, when a heat wave struck London and Kate was stuck in Nottingham Cottage without air conditioning. There's a conspiracy theory afoot that Kate might give birth in a local hospital in Berkshire rather than the royal-family-approved, Queen's-gyno-attending St. Mary's. It's a solid conspiracy theory, and I think it's a decent possibility.
But here's one sure thing – The Queen has no f—ks to give if this royal baby interrupts the Queen's holiday plans. The Queen was visiting a school when she was asked about the royal baby, and the Queen is so funny:
The Queen is hoping the royal baby is born soon – because she is about to go on holiday. She made the comment in reply to a question from a 10-year-old schoolgirl while on a series of engagements in the Lake District.

Fay Batey, a pupil at Wiggonby CofE Primary School, asked: "Do you want Kate's baby to be a boy or girl?"

The Queen joked: "I don't think I mind. I would very much like it to arrive. I'm going on holiday."

Fay told reporters it was "really, really exciting" to speak to the Queen. She and fellow pupils waved Union flags and cheered as the royal party arrived at the Brockhole Lake District Visitor Centre on the shores of Lake Windermere. The Queen's final engagement before her holiday is next Tuesday.
So, that's the end point for this speculation, I guess. Kate needs to have the baby before next Tuesday or the Queen is just going to go on holiday (probably to Scotland, since she goes every summer) with or without the heir.
Meanwhile, Duchess Camilla was also asked about the baby, and she said: "We are all just waiting by the telephone. We are hopeful that by the end of the week he or she will be here." My hope is that the baby comes tomorrow. I'm not going to the gym tomorrow. Tomorrow would be great, Kate! See if you can make that happen.
PS… You can go ahead and place your bets on gender and names! My bet: if it's a girl, it will be Charlotte Diana Elizabeth. For a boy, George Charles Michael.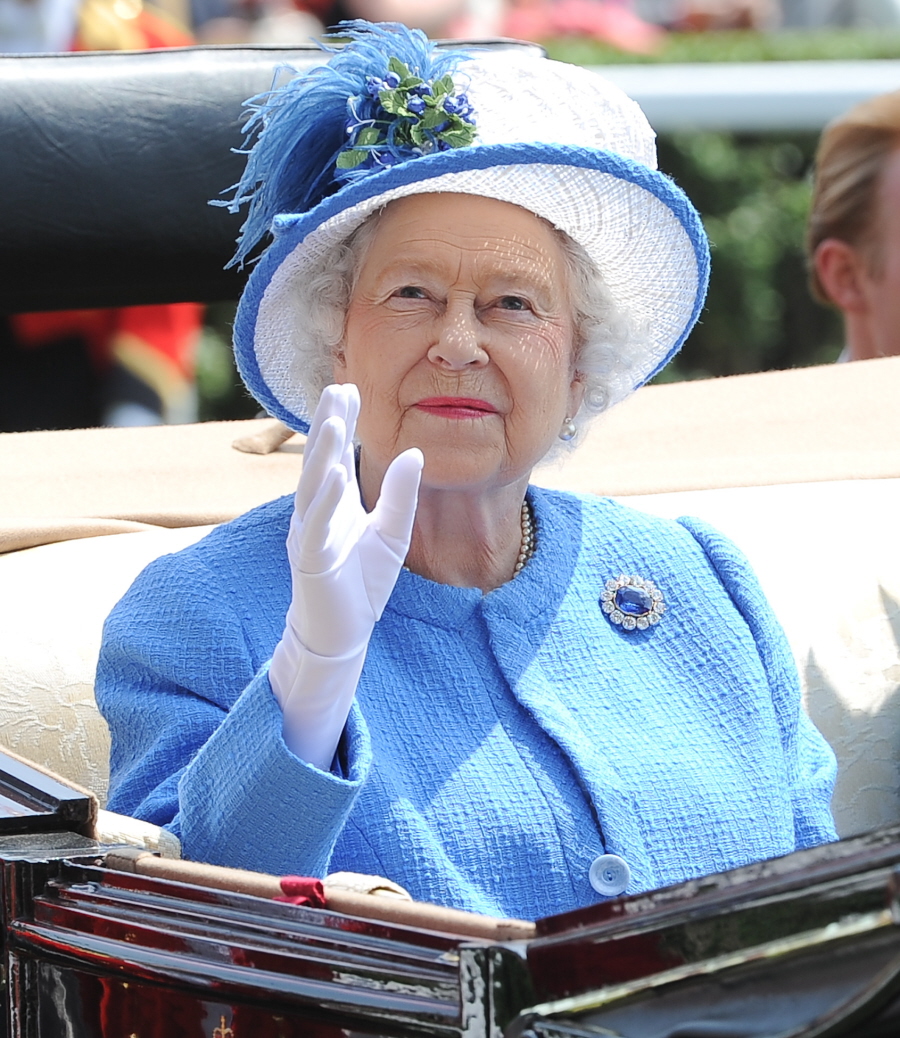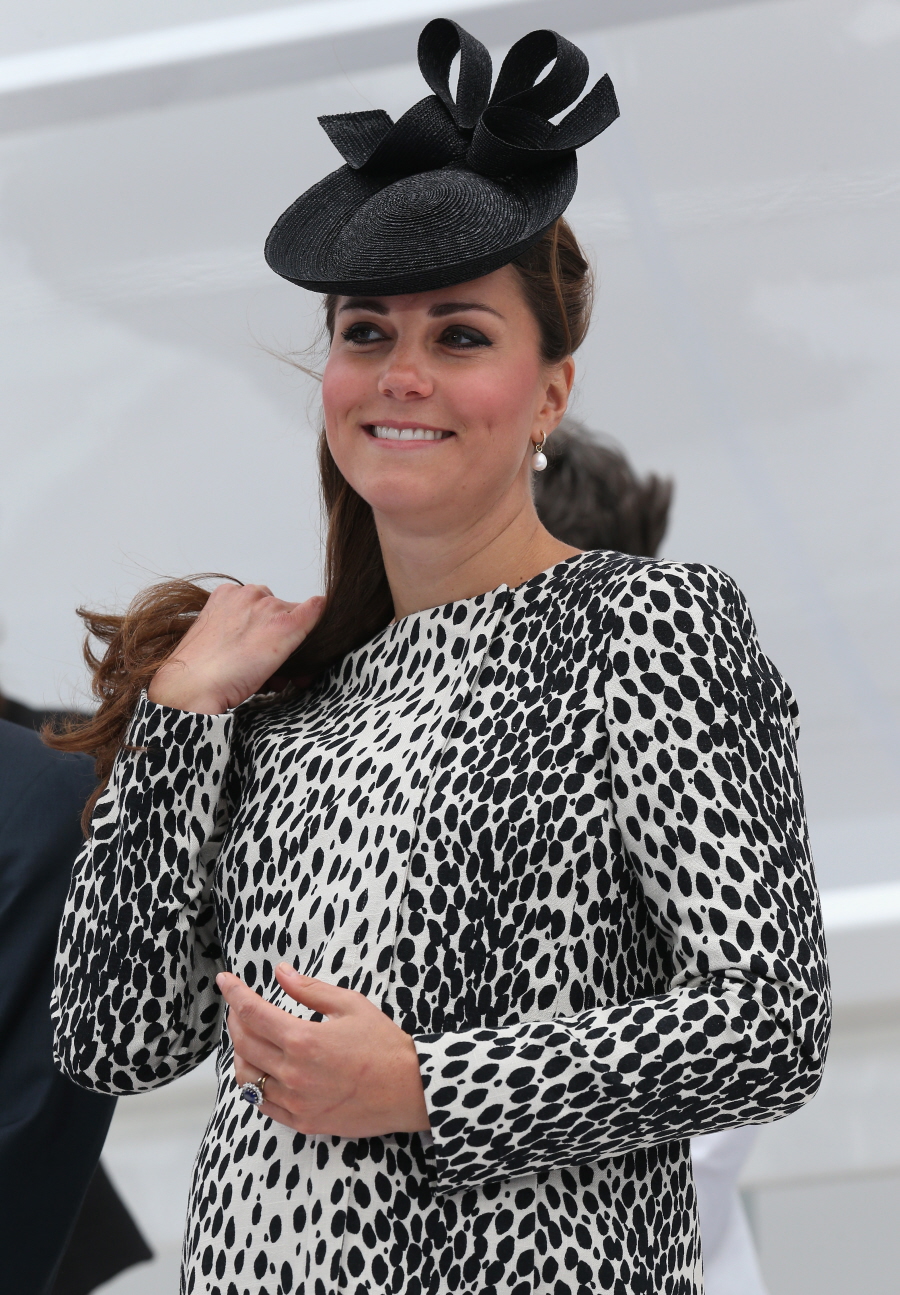 Photos courtesy of WENN.