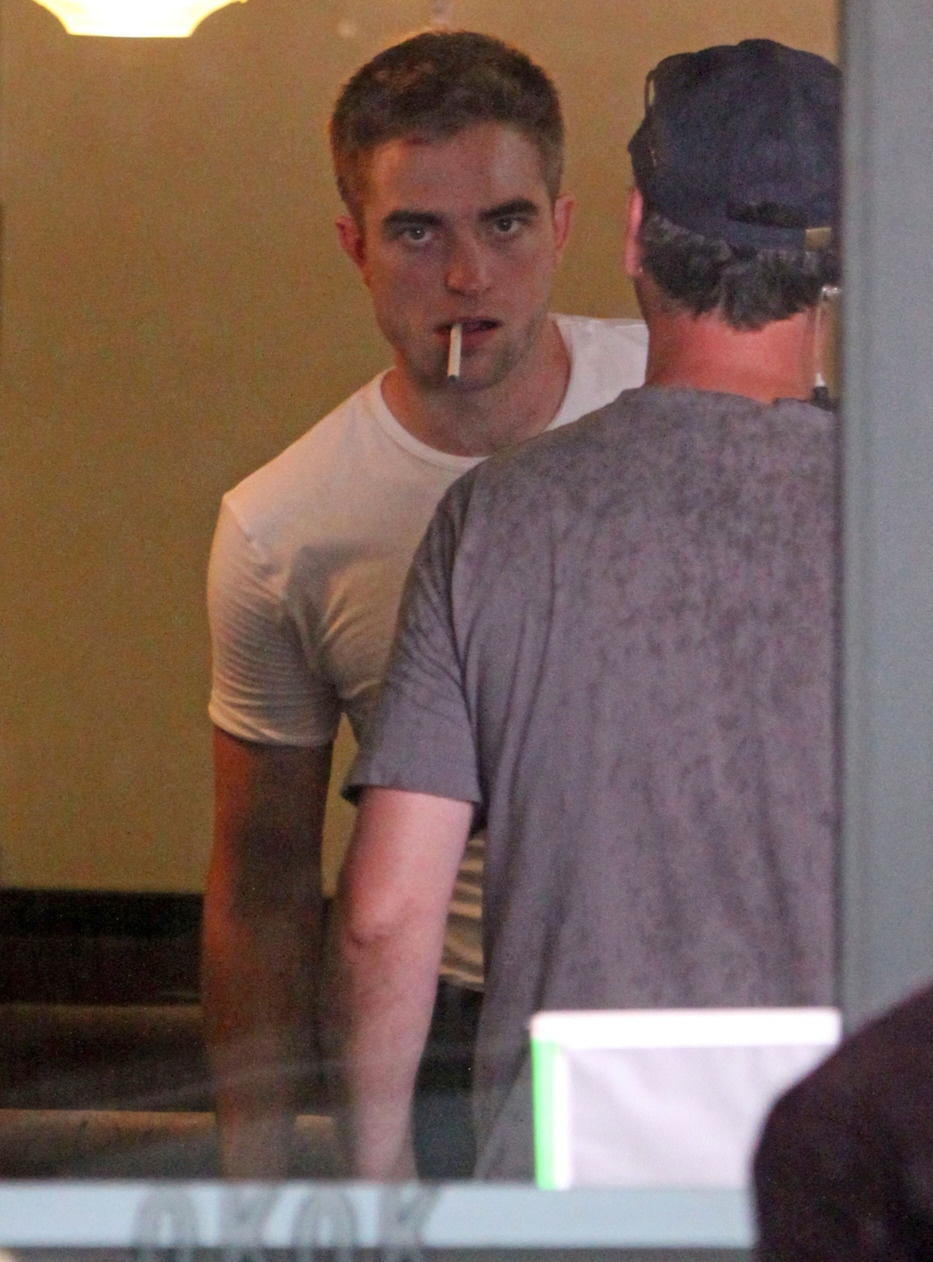 A few days ago, Robert Pattinson arrived in Toronto to begin filming Maps To the Stars, his second film with director David Cronenberg. The film is being described as, "A complex look at Hollywood and what it reveals about Western culture." So obviously they're filming it in Toronto. That kills me! Even films that are about how Hollywood is so screwed up are shot in Canada. Anyway, these are a few photos from the set – Sparkles looking like James Dean with a cigarette hanging out of his mouth. His haircut is especially good here, right?
Rob is starring in the film alongside Mia Wasikowska, Julianne Moore (you know she'll become a mother-figure for him) and Sarah Gadon, who is fast becoming something of a Cronenberg muse. Gadon had a supporting role in A Dangerous Method (she plays Jung's wife) and she's also worked with Sparkles before, in Cronenberg's last film, Cosmopolis. I remember thinking that she really wasn't anything special, acting-wise. She's attractive and moderately talented, but I don't see how Cronenberg keeps casting her in major roles. So it's incredibly interesting that Sparkles might be bangin' Sarah Gadon, right?
Robert Pattinson has been linked to a few females since he split from Kristen Stewart earlier this year and now the actor has apparently been "getting close" to Maps To The Stars co-star Sarah Gadon whilst the pair have been filming in Toronto.

Rob and Sarah have both been busy on the set of their latest movie and pals have said that they may be a little more than just friends.

A source tells The Mirror: "The pair are filming out in Toronto and they have an obvious chemistry. They laugh a lot. But they are also very serious about their work and have been discussing their roles and rehearsing loads together, one on one."

They continued: "Sarah helped Rob choose a cool waterside property during filming and they have been hanging out a lot wherever possible. They share similar backgrounds. On paper they would make a very cute couple."

"Rob is in no hurry to get a new girlfriend, though, so officially he and Sarah are still very much just friends – but it's definitely a case of watch this space."

Sources have also linked the Twilight hunk to Elvis' granddaughter Riley Keough, with recent reports even claiming that Rob's ex GF Kristen Stewart confronted her over the romance rumours.

An insider has revealed to OK! that Kristen "called Riley. She likes and respect her, but she just doesn't feel like it is ever right to go after a good friend's ex who is suddenly on the market."

The source adds that Kristen thinks the supposed hookup is "really uncool," but she kept her conversation with Riley calm, avoiding a major argument: "It was a civil conversation where the takeaway was that Riley was sorry that Kristen felt that way", the source claims.
I think it's probably true that Rob and Sarah have been spending some time together in Toronto, but let's not put the cart before the sparkle-pony. He JUST got into town a few days ago and already the tabloids are trying to make it into something torrid. Now, that being said… it wouldn't surprise me at all if Rob had a string of not-so-serious hookups and liaisons now that he and Kristen are done. And Gadon would be a somewhat interesting choice. I would be more interested if he and Mia Wasikowska fooled around, just because there might be more of a scandal (because she's currently dating Jesse Eisenberg).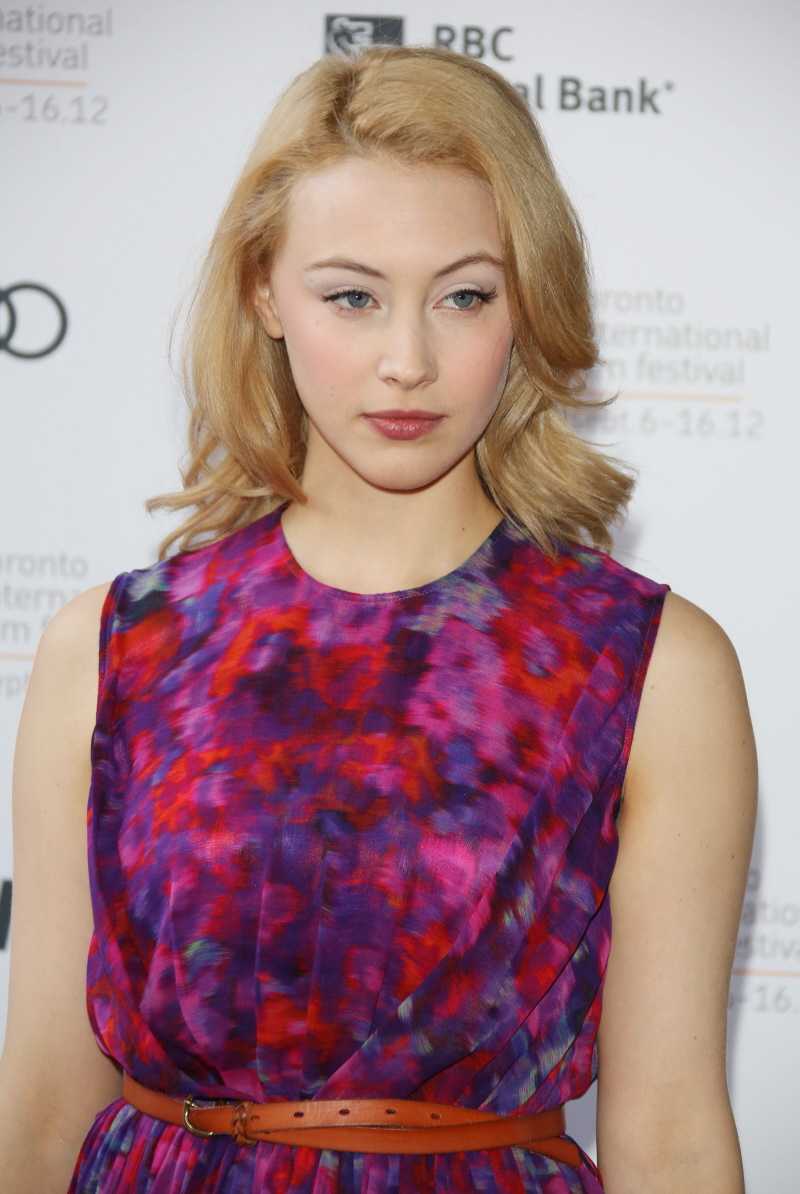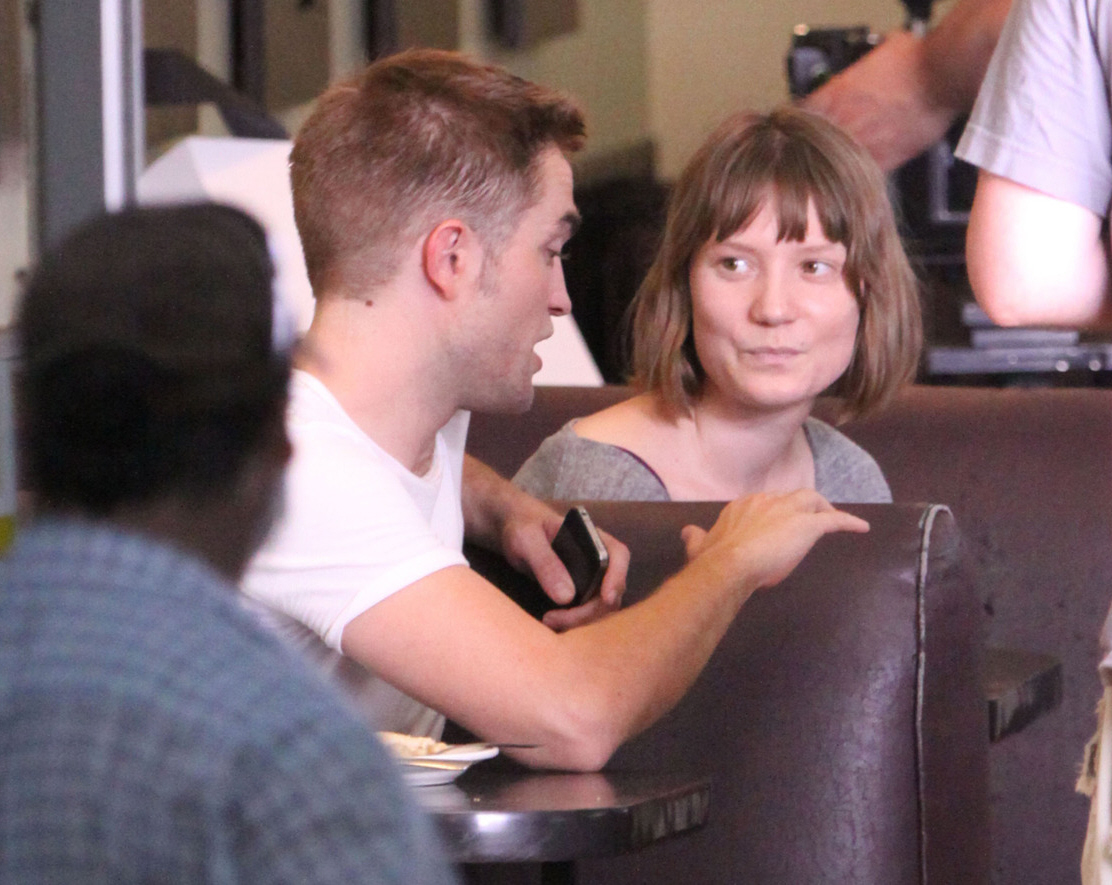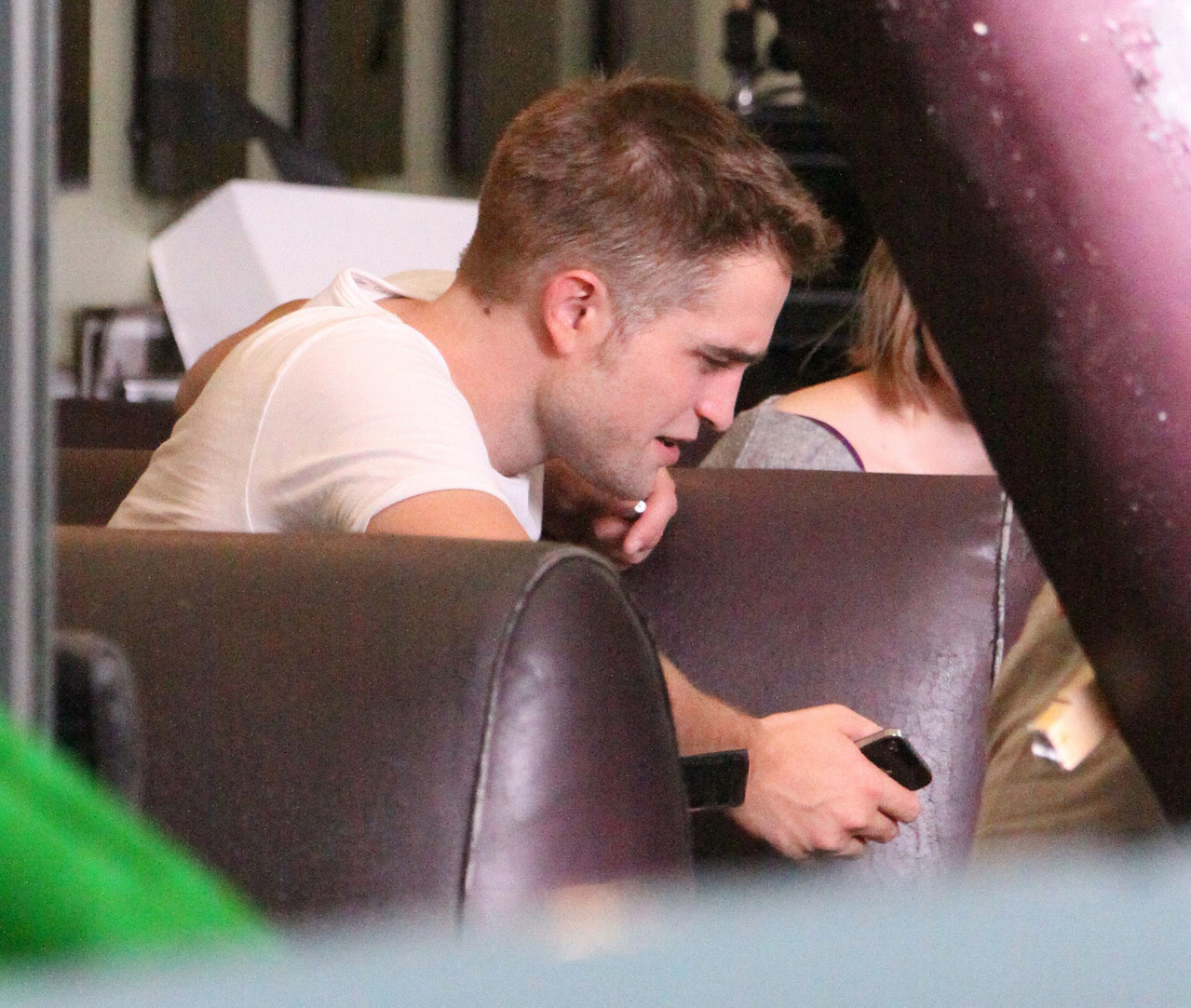 Photos courtesy of WENN, Pacific Coast News.