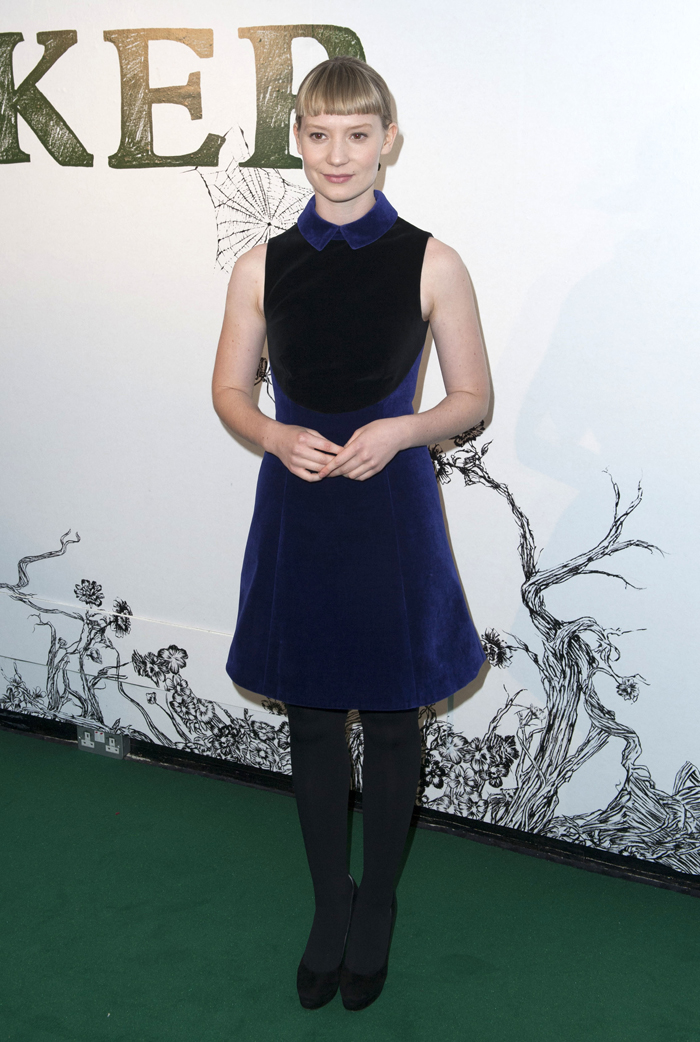 This bit of news isn't wholly out of the ordinary, but it's still unexpected. It seems that Mia Wasikowska and Jesse Eisenberg are a new couple! The two actors, who recently worked together in The Double, were photographed exclusively by People while locking lips (you can see the pictures here). I have to admit that while both of them are fairly incredible and convincing young actors, those photos do absolutely nothing for me. I mean, Mia was coupled up with Michael Fassbender in Jane Eyre! And Jesse, well, he (sort of) got it on with Amber Heard at the beginning of Zombieland. Wait, I guess I am confusing art with life. I guess these two would make a decent couple IRL, right?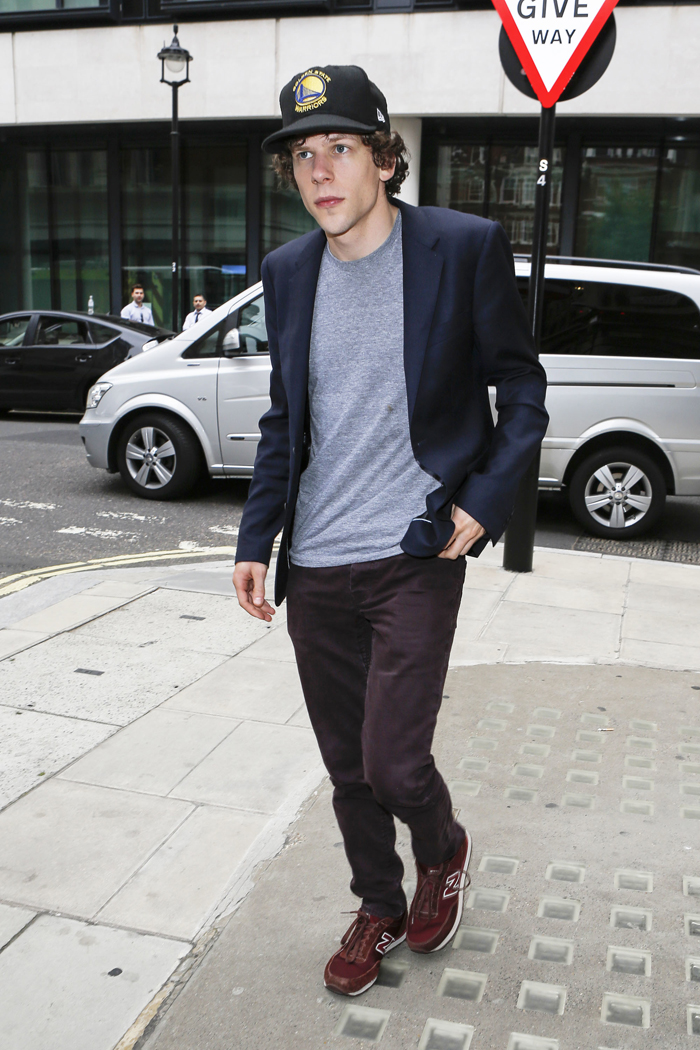 Now you see them … kissing.

Jesse Eisenberg and Mia Wasikowska were photographed in Toronto on Tuesday, their public display of affection going beyond the hand-holding previously seen.

With Eisenberg, 29, in a blue T-shirt and sneakers and Wasikowska covered up in a black long-sleeved top and wide-legged pants, the pair was also snapped strolling the city streets looking very much like a couple in love.

The Oscar-nominated star of The Social Network and most recently Now You See Me costarred with Wasikowska, 23, in The Double, a comedy about a man who is driven insane by the appearance of his doppelgänger.

Eisenberg had been linked to actress Anna Strout.
[From People]
I actually don't know too much about Jesse's true personality other than him acting slightly d-ckish to a journalist while he promoted his role in Now You See Me. As for Mia, she seems very professional and keeps to herself for the most part, yet it seems very out of character for her to debut a new relationship in publicist-friendly People. Let us pretend that this "exclusive" is merely a coincidence. I want to keep on believing in Jesse & Mia.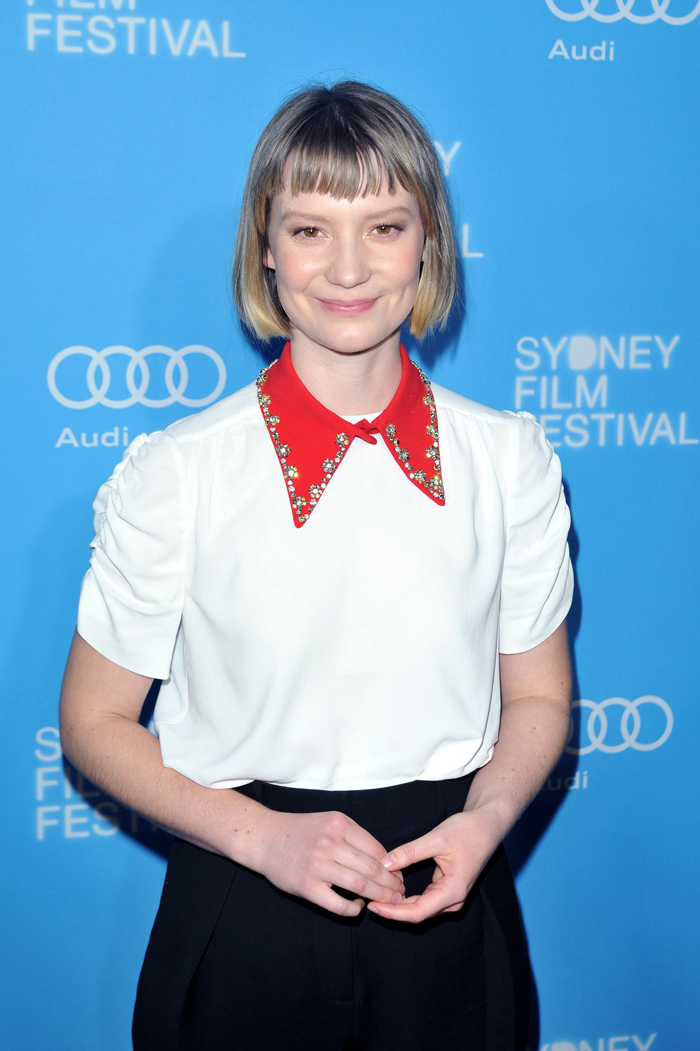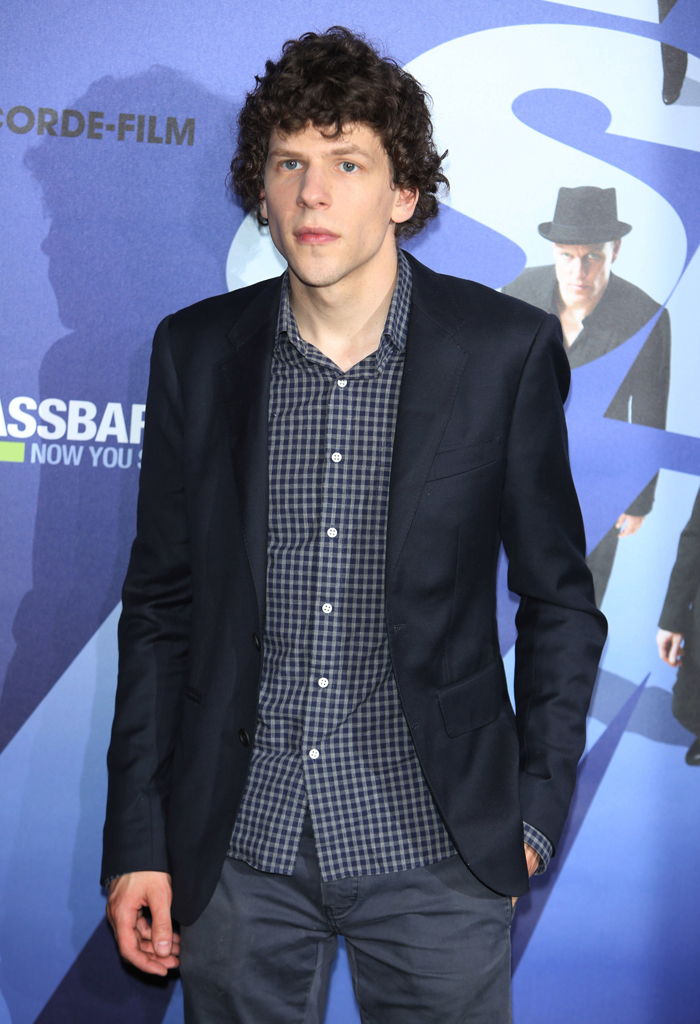 Photos courtesy of WENN