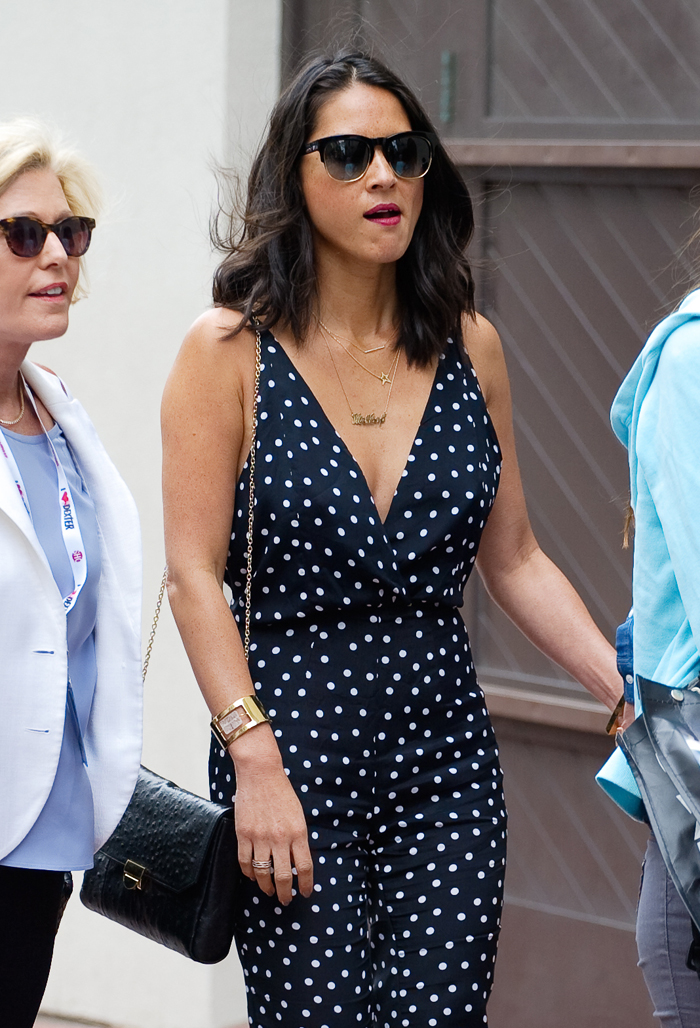 I know the rage of Comic-Con was hot Loki with a side of Fassbender guns, but Olivia Munn was at the prolonged, overwarmed event too. Olivia was there with boyfriend Joel Kinnaman at the Kick-Ass 2 party (which is weird because neither of them are in the film), but I don't think that panel got too much attention. Everyone at the Con was all about the Loki, and for good reason.
Elsewhere, Olivia is promoting her role in the second season of "The Newsroom," and I know that she can be sort of generally insufferable because she's constantly posing for Maxim-level, cheesecake pictorials while also pointing out how smart and funny she is. But she's talking about a topic now that might soften her up just a bit. Munn reveals that she suffers from trichotillomania, which is an anxiety disorder that causes people to pull out their own hair. Some people limit the practice to scalp hair while others move on to eyebrows and eyelashes. Olivia says that her case is the eyelash-plucking variety; she has spoken about this issue previously, but now Olivia reveals how she covers the results up for the cameras: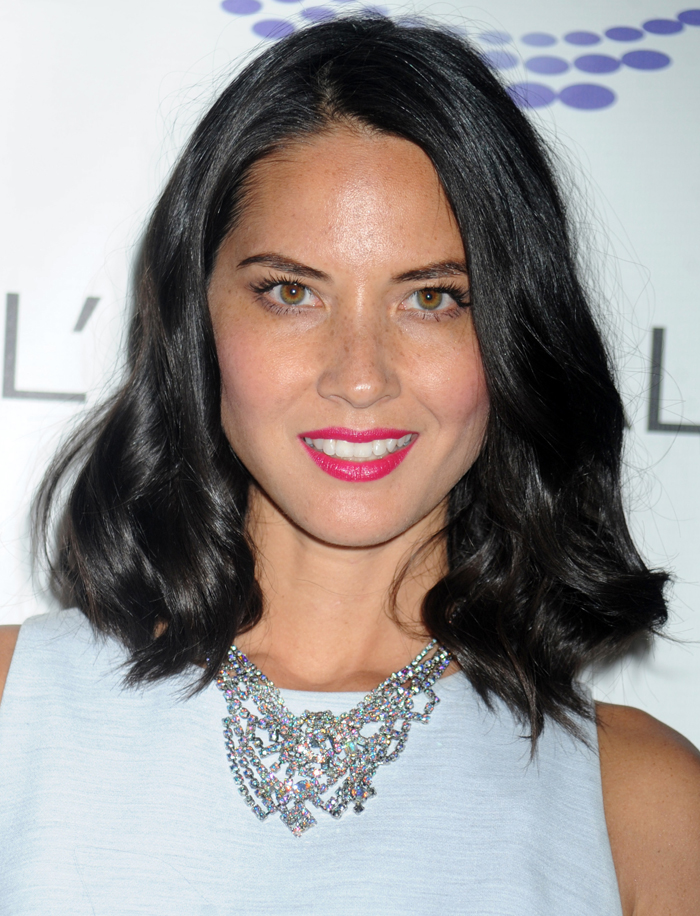 It's hard to believe when you see her confident performance on The Newsroom, but Olivia Munn suffers from anxiety so severe that it causes her to pull out her own eyelashes.

"It's called trichotillomania," the actress, 33, told PEOPLE Wednesday at the L'Oreal Women in Digital Awards in N.Y.C. "It's the same thing as people who bite their nails."

Munn's condition, which began when she was 26, is triggered by big social situations. "If I were to walk into someone's birthday party, I'd have a bad anxiety attack," she admits, which in turn causes her to start lash-pulling.

Fortunately, the star's experience in the makeup chair has given her the know-how to put together an easy fix. "I just created my own little lash-band with individuals," she says, adding that she has a powder mix that she applies to her eyelids to help the false lashes adhere.

The rest of her beauty routine is simple: relying on "a good lip balm [she likes a Body Shop one] and a hair tie" to beat the summer heat.

And her final beauty must: Showing off her freckles. "I've had them since I can remember … it's just my skin," she tells PEOPLE. "I don't like it when people try to cover them up!"
[From People]
Man, what a pain. I can see how hard it could be for an actress to cope with an absence of eyelashes, but wouldn't it just be easier for Olivia to buy some falsies instead of sewing her own lashes together? I don't know how that works, but I can sympathize a little bit with her plight because I went through a hair-pulling phase of my own during grad school, and that sh-t took forever to grow out. This is a very common disorder, apparently, and I'm not quite saying that Olivia is revealing her disorder as a means of appealing to the masses, but it just might help people feel a little less harsh about her.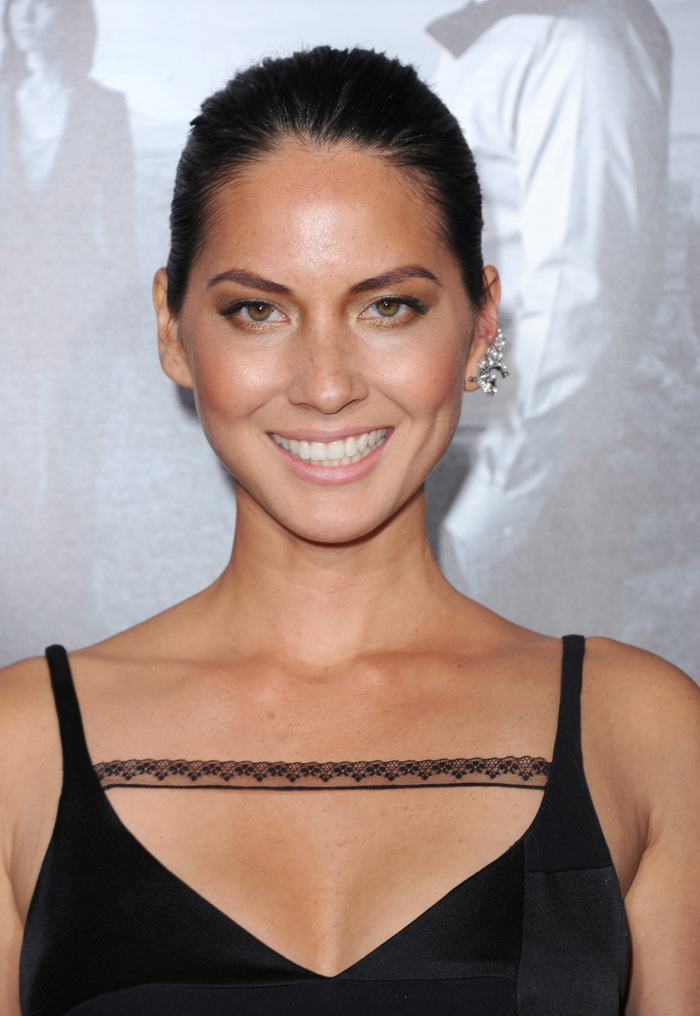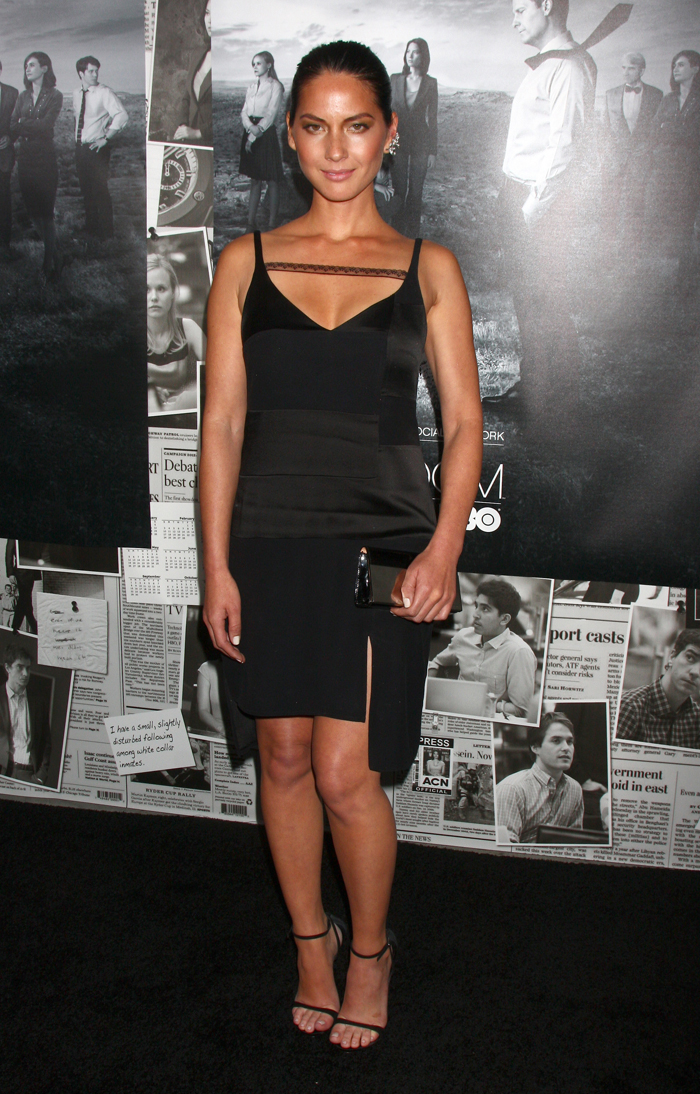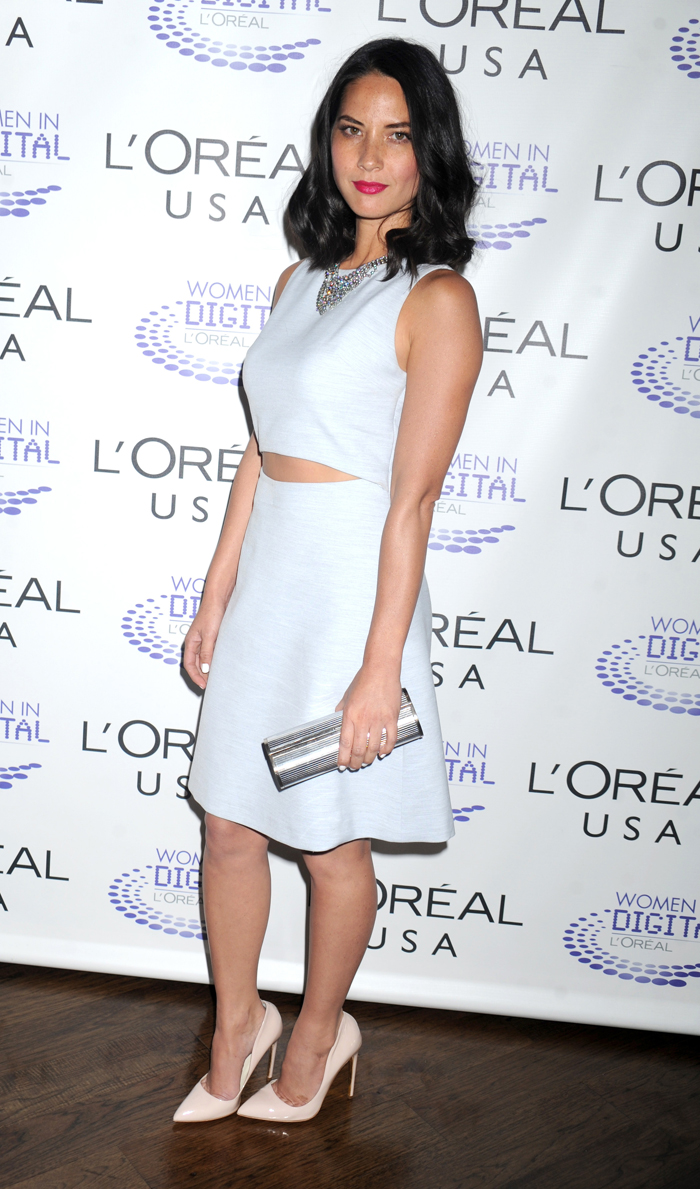 Photos courtesy of WENN