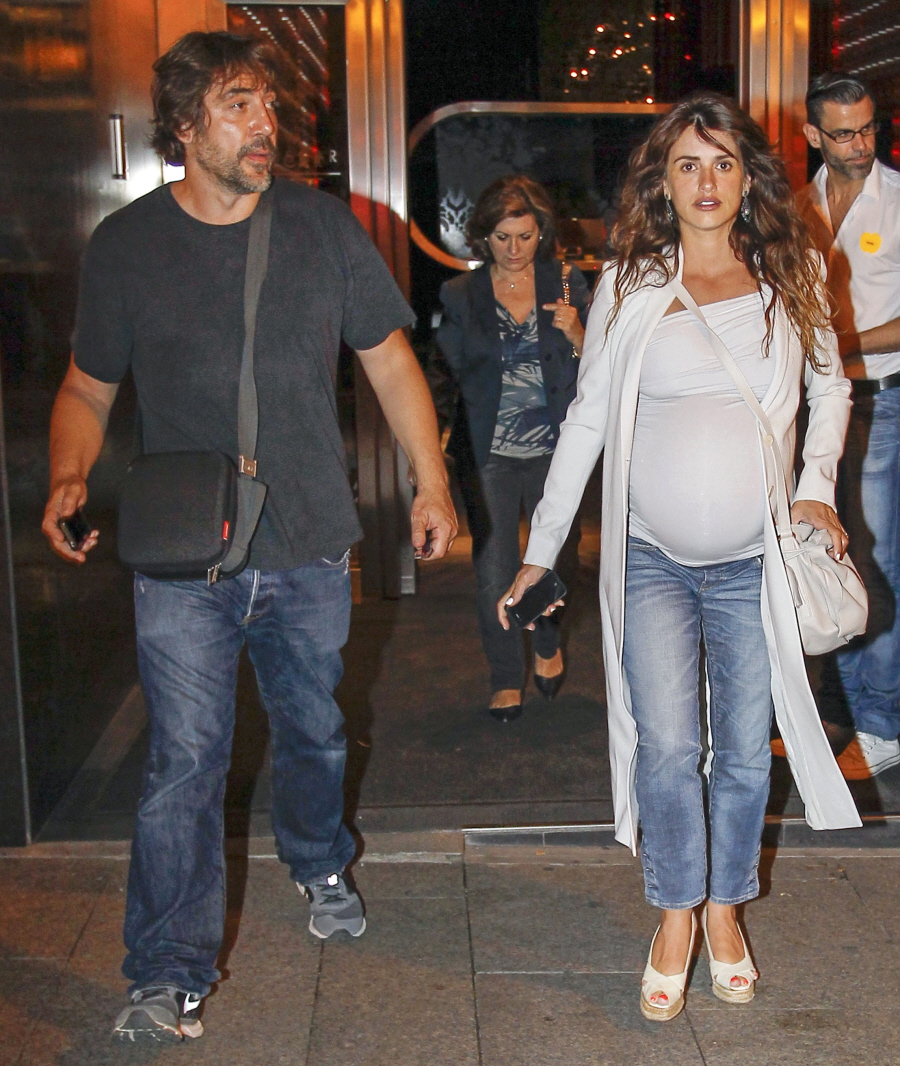 I was just talking about Evan Rachel Wood and how I thought she would be the next girl (after Duchess Kate) to give birth, but now I might have to revise that opinion. Penelope Cruz might be due before Evan Rachel Wood. Penelope really looks like she's ready to rock and roll any second. These are pics of Penelope and Javier Bardem from Saturday – they were in Madrid, going out to eat with some family members (Javi's mom, Penelope's bro). Penelope is another woman who carries really well, right?
One thing I really like about Penelope is that we really haven't seen that much of her throughout this pregnancy. It was that way with her first pregnancy too, when she was pregnant with her son Leo. If anything, she was even less visible the first time around. I also liked that after she gave birth to Leo, there wasn't even a comment from her publicist about the baby's name. She didn't give interview after interview about how her baby is magical and how everyone needed to have a pregnancy just like hers. I really liked her for that.
Anyway, Leo is 2 years old now and I guess he's going to be a big brother any day now. We don't know what she's carrying, a boy or a girl (or twinsies). I have no idea. If I'm going to place a bet… I'd say girl, and they'll give her a pretty Spanish name, possibly from a grandmother. Also: some people like to complain about pregnant celebs in high heels, but how do you feel about really high wedges? I don't like how slender that wedge heel looks at all – like she easily step the wrong way and it would be a disaster.
And yes, this was all an excuse to post the teaser trailer for The Counselor again.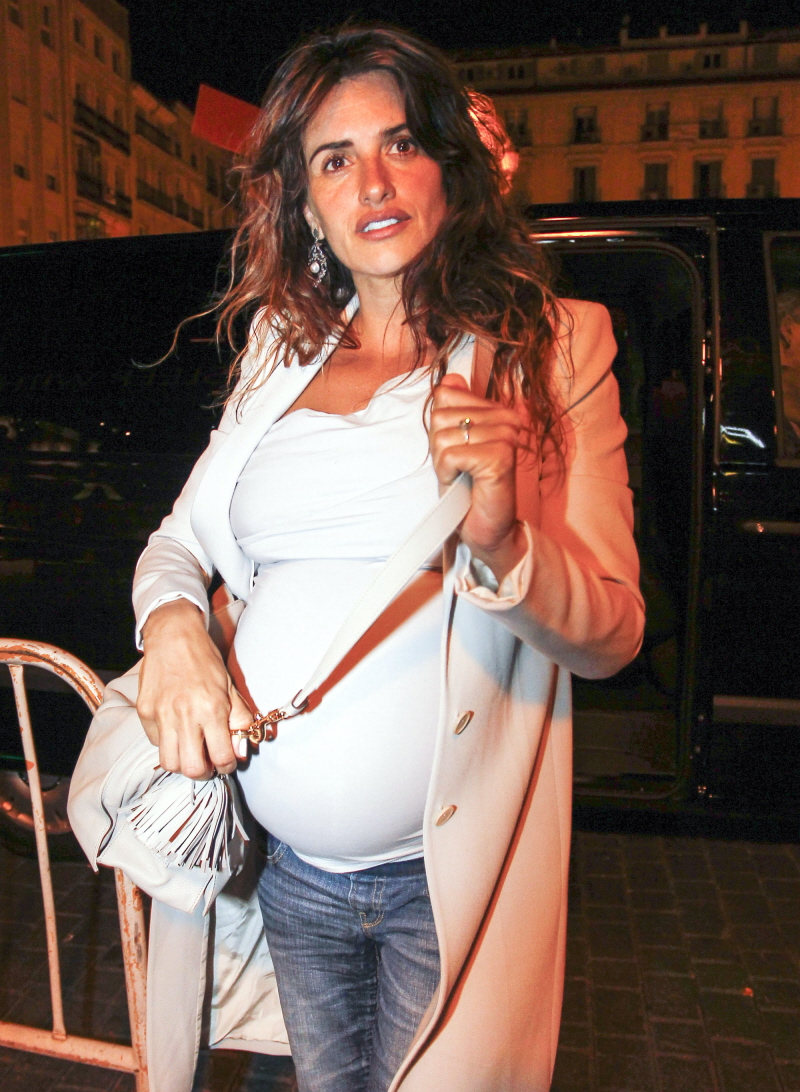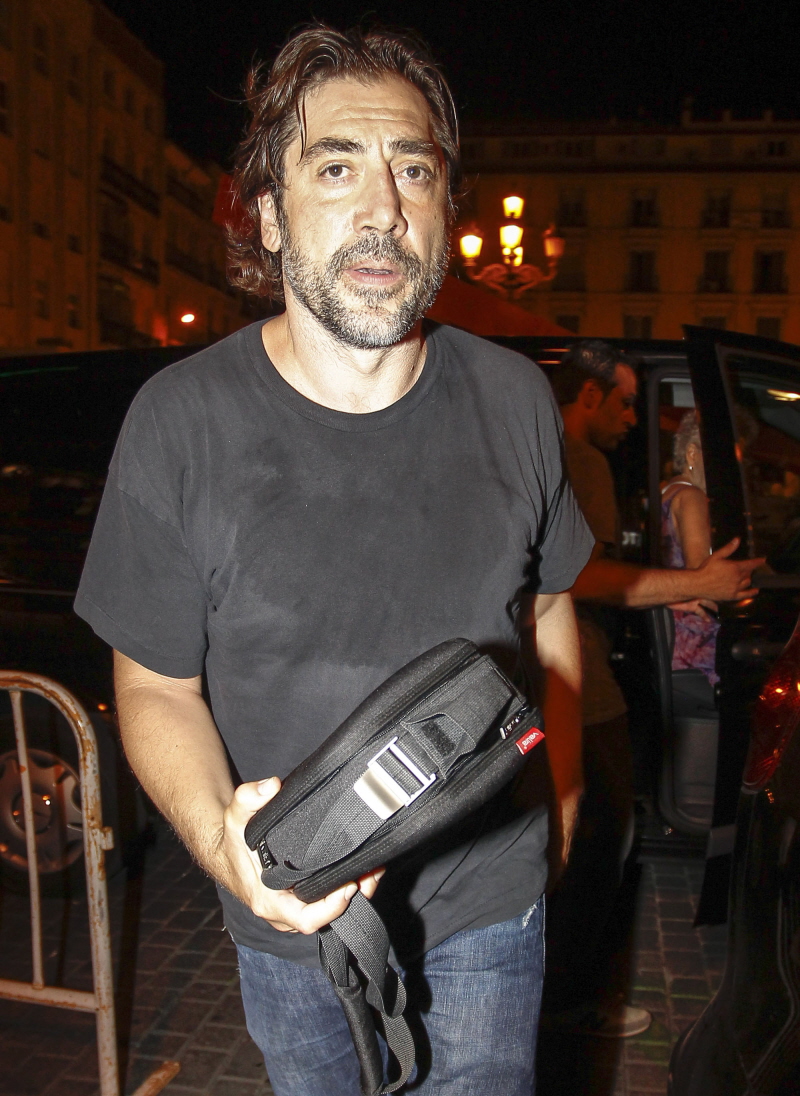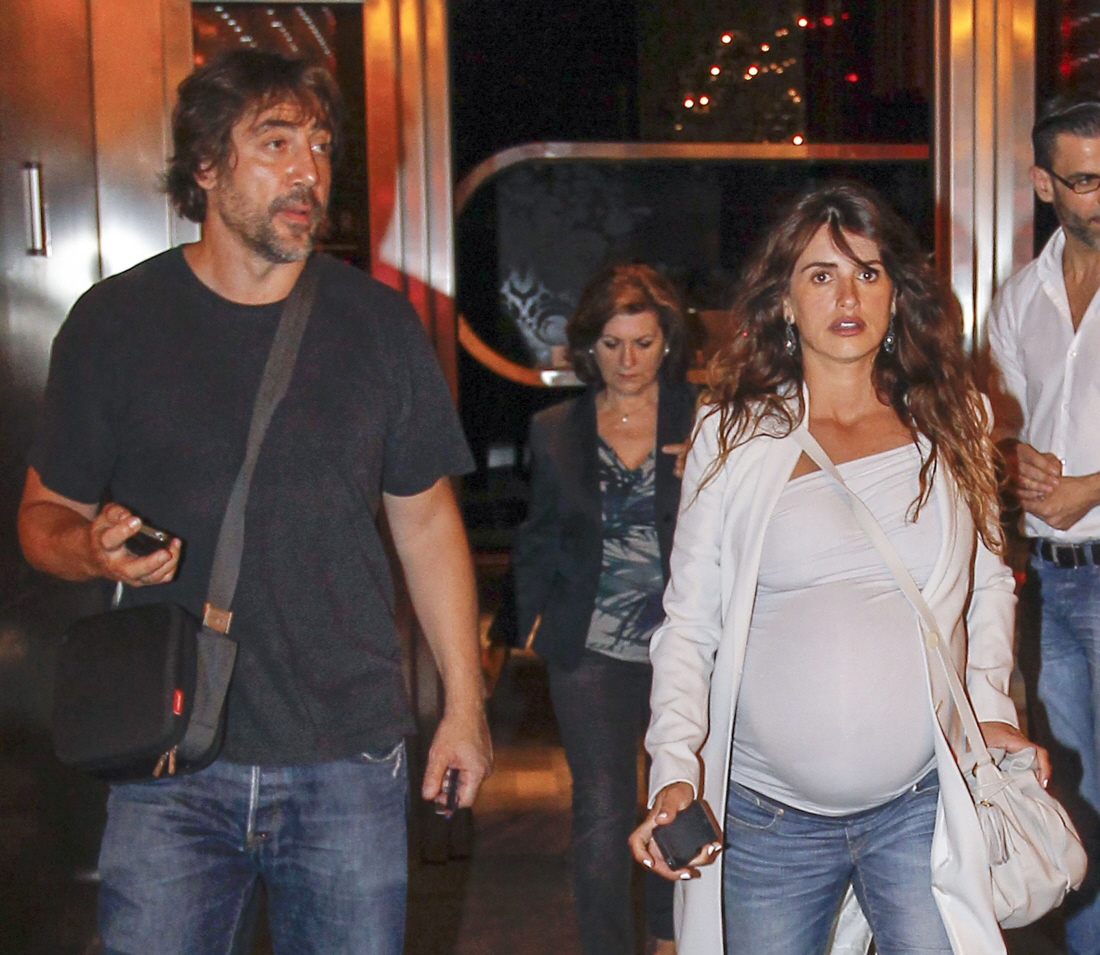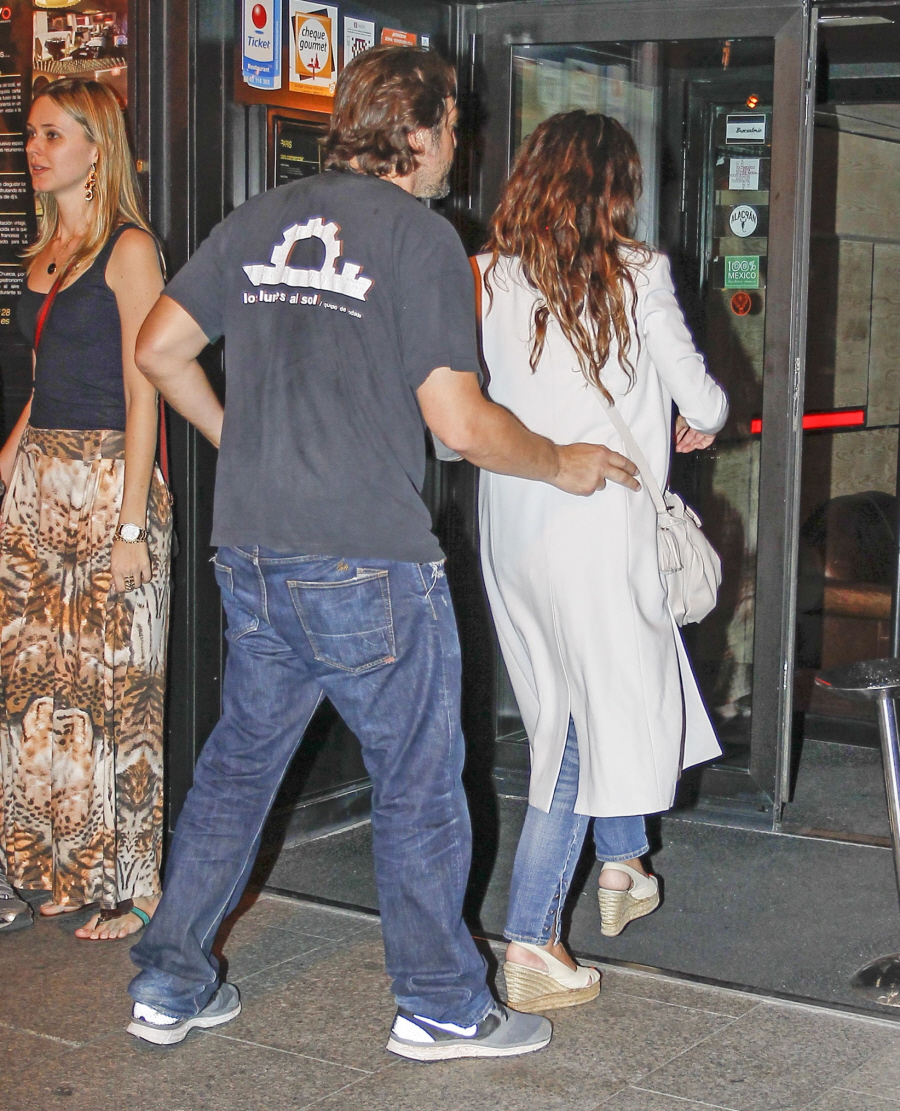 Photos courtesy of Fame/Flynet.