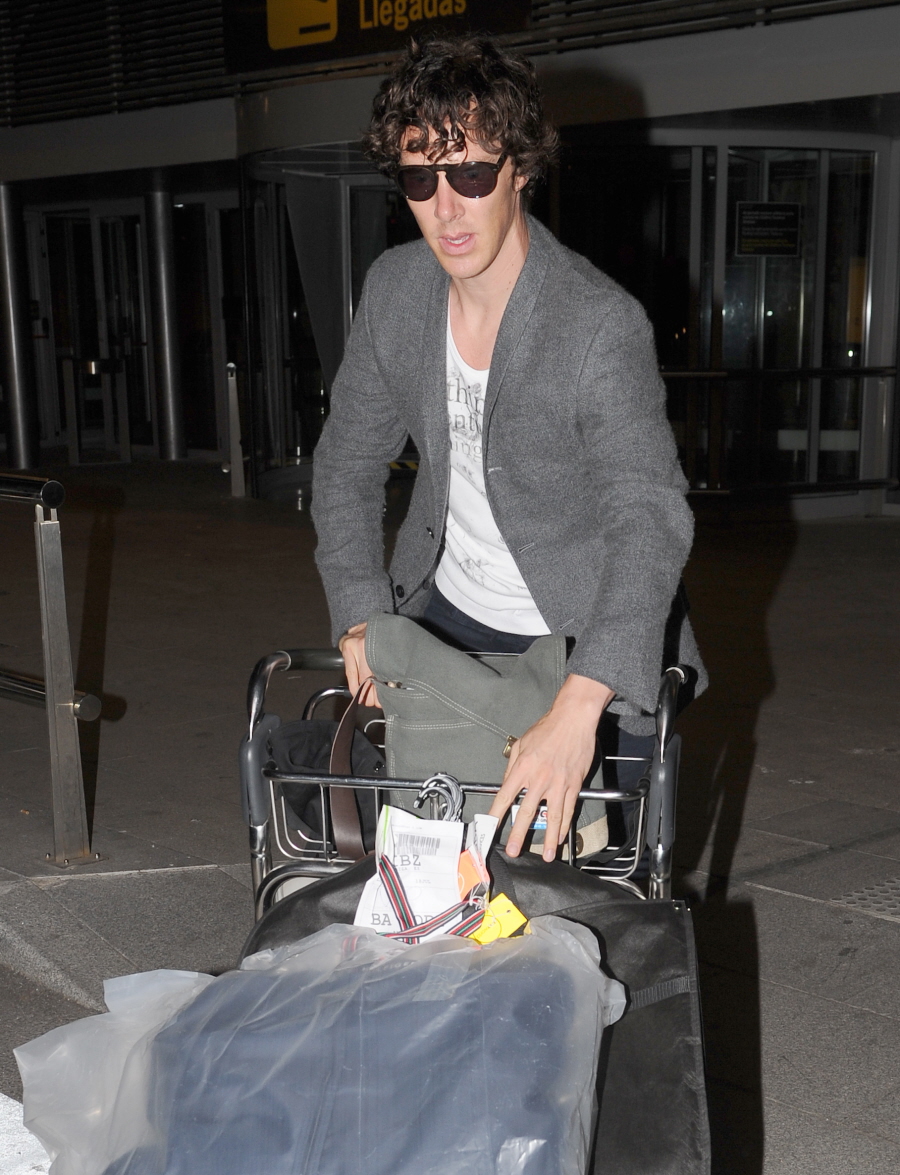 Hidden away in last week's Every Day Non-Stop Cumberbatchtasm, there was an important little piece of information that not everyone got: Benedict Cumberbatch's on vacation right now, and just after he got nominated for his second Emmy, he got on a plane for Ibiza so that he could officiate a friend's wedding. Benedict told Vulture: "It's a very private, lovely thing to be asked to do. Of course, I'm going to make a joke after it, 'I do weddings. Next will be children's parties and bat mitzvahs,' if it goes well. It's a mainly Jewish and gay audience, so hopefully they will be lenient towards me." And so that's what he did over the weekend – he officiated the wedding of his friends Seth Cummings and Rob Rinder. There are photos! Here you go: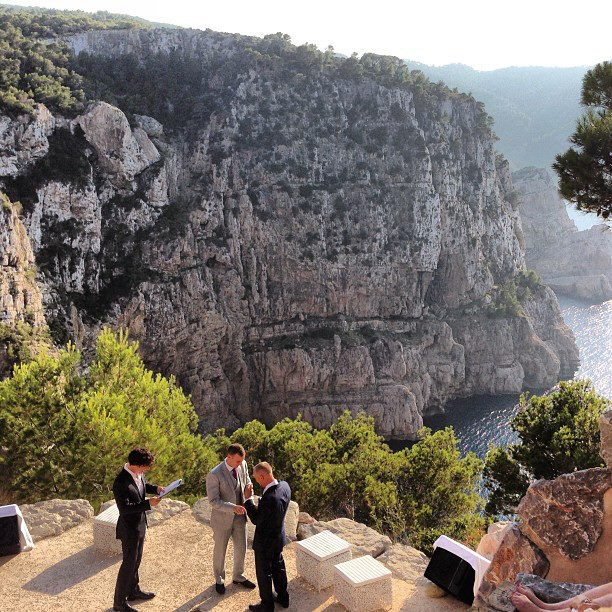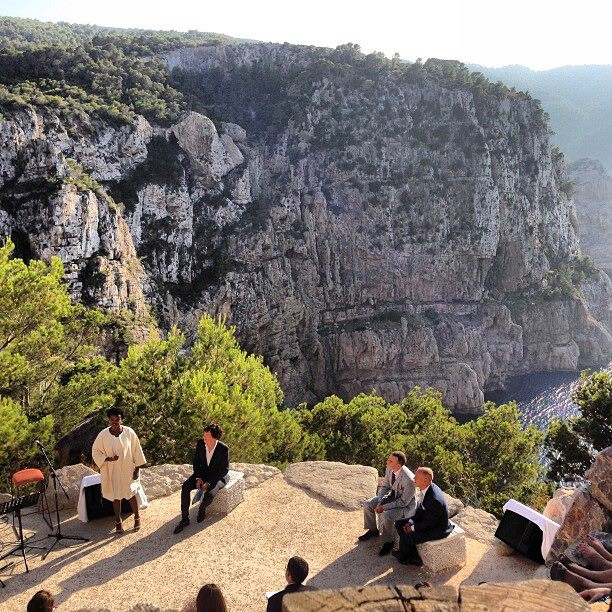 The locale is the Hacienda Hotel in Ibiza. Beautiful. I would get vertigo if I was on that cliff, but if I had Cumberbatch beside me, I would try to swoon into his arms. Anyway, just thought you'd like to see. I wish we had better photos of just Cumby. He seems to be wearing a dark suit, white dress shirt and no tie. I bet his curls swayed in the clifftop breeze. I bet he banged at least one of the women at the wedding. Because how could you not?! Imagine that – you're at a wedding, and there's Benedict Cumberbatch looking all emotional and happy and he's performing the service and then he starts drinking champagne and… yeah. Every single one of you would go over and have a drink with him. And most of you would bang him in the hotel bathroom/pool/poolhouse/balcony too. Mm. Balcony sex with Cumberbatch. My new happy place.
Oh, and thanks to Miss Ginger for this other Facebook photo – I'm choosing not to see the blonde in the bikini. I'm choosing to only focus on Cumby's body. Which is really good. Look at his thighs. Unf.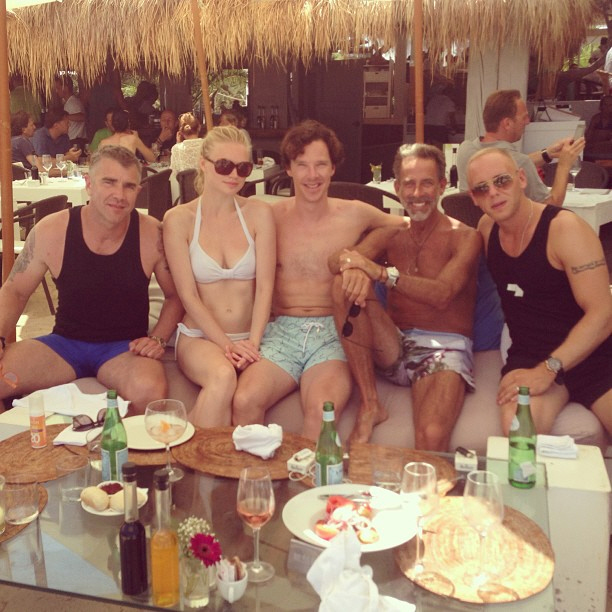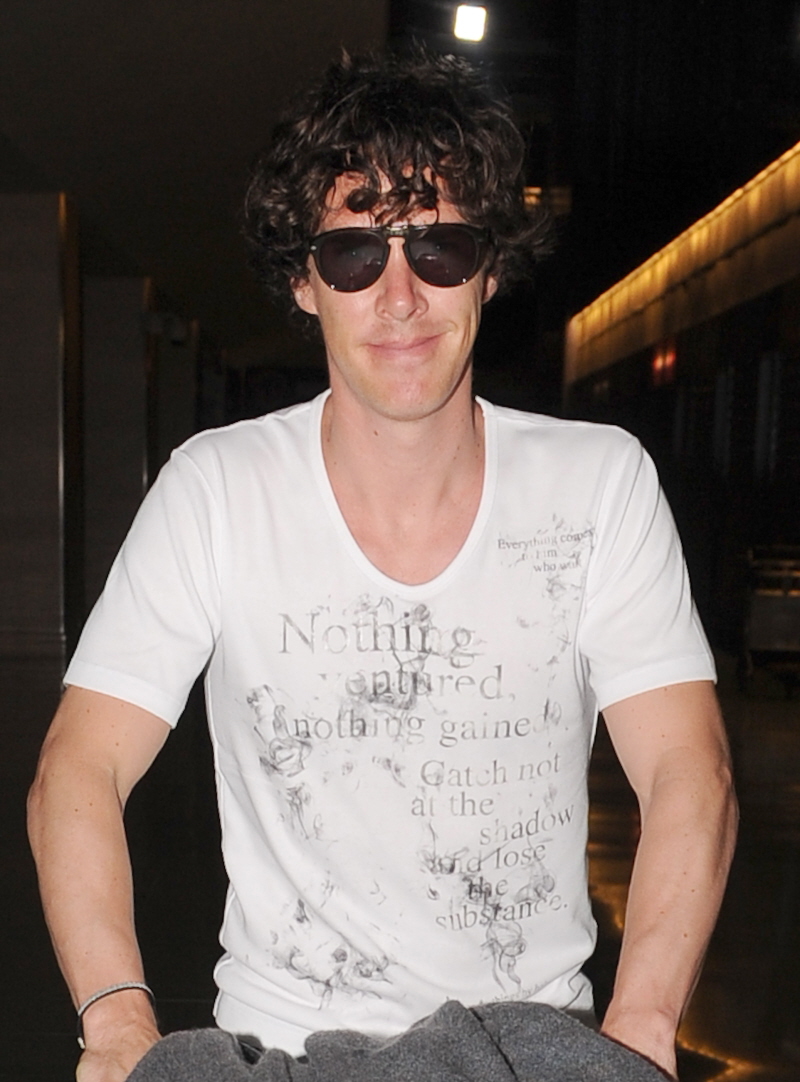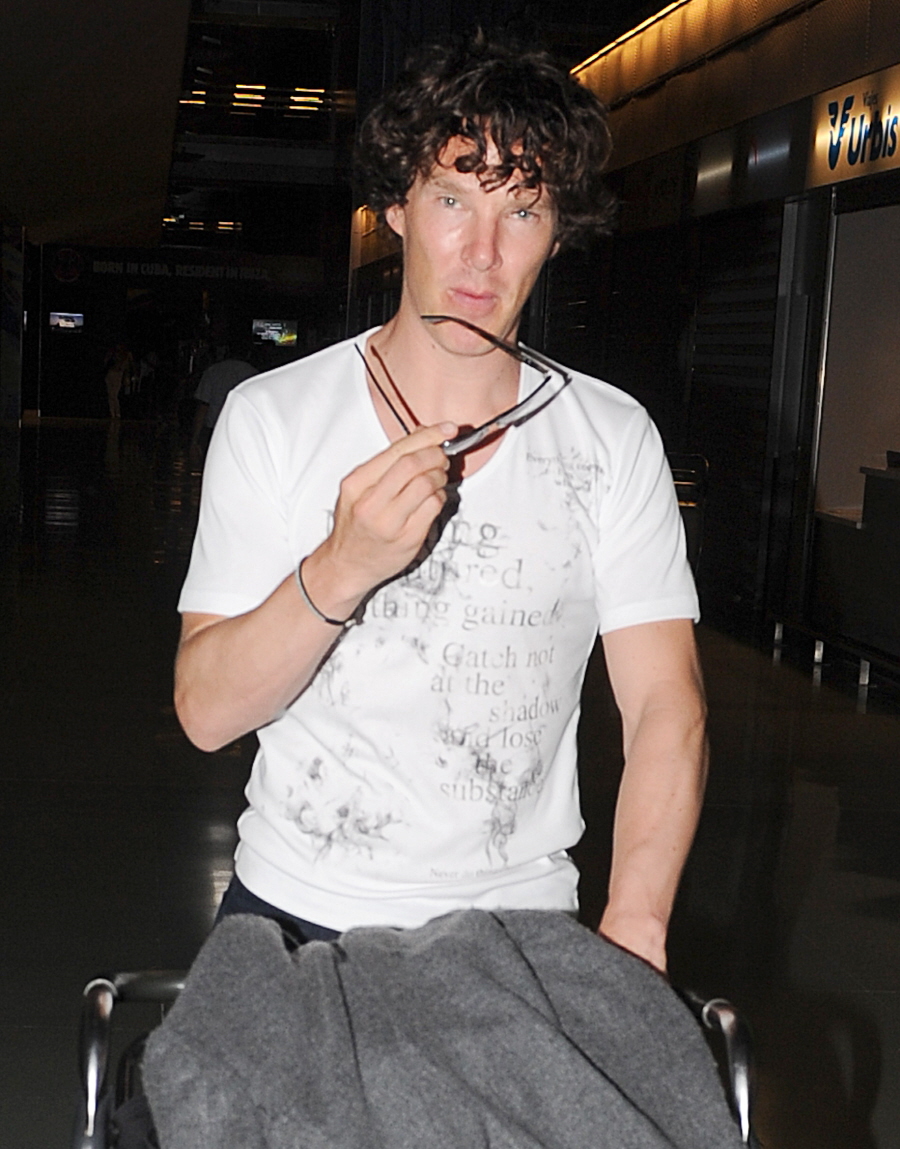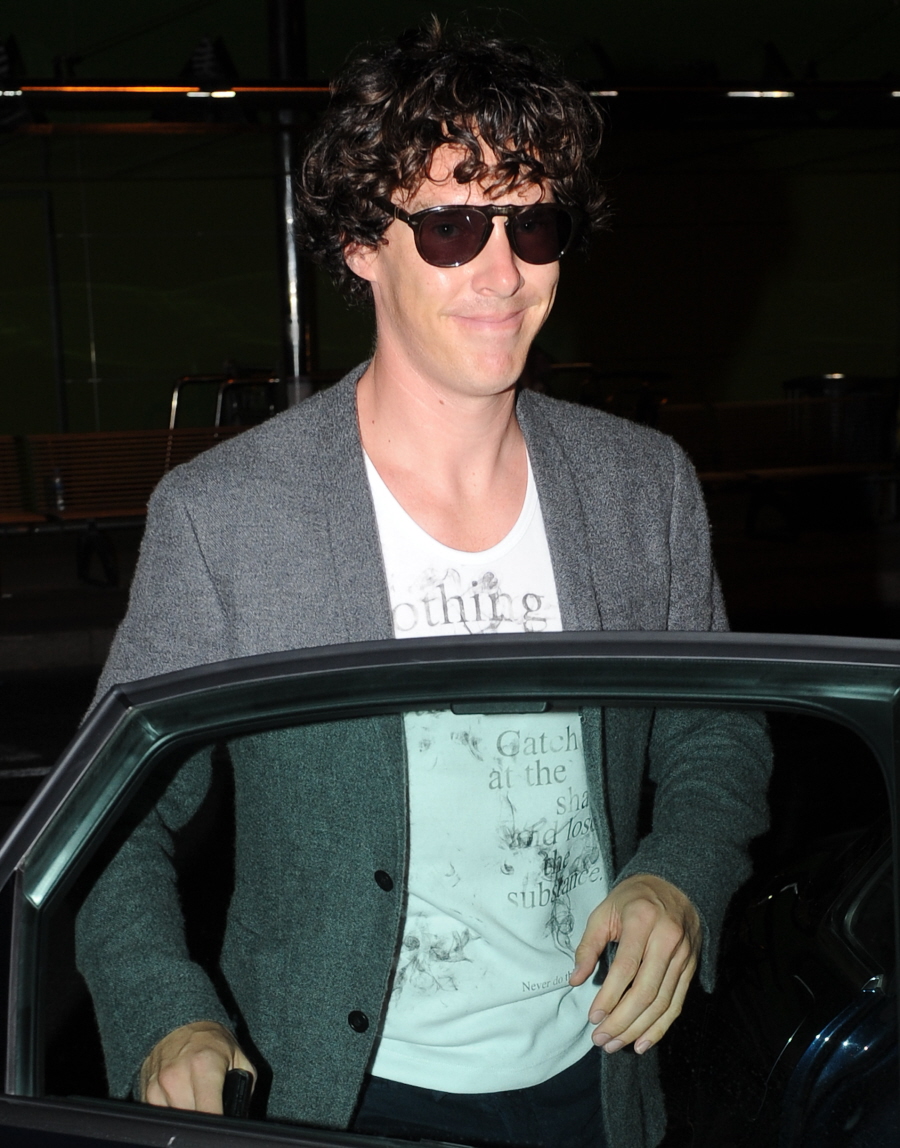 Photos courtesy of Facebook, WENN.