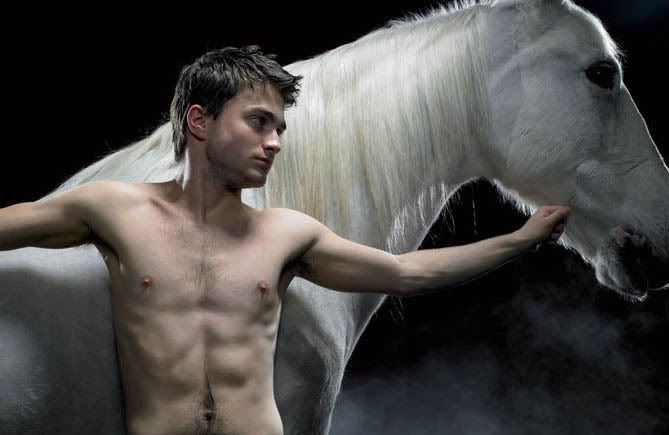 Son of a gun! Daniel Radcliffe wants Harry Potter to die!
I was looking for Harry Potter news on the internet to find out more about the upcoming movie and book and… okay that's a complete lie, I was looking for more softcore of him. Instead I found this article in the Ireland news.
Harry Potter star Daniel Radcliffe can't wait to get his hands on JK Rowling's final book in the fantasy series – and he hopes his character has been killed off.

Rowling has finished Harry Potter and the Deathly Hallows and it is due to hit bookstores on July 21.

Radcliffe, who has so far played Potter in four film adaptations and has signed to appear in the final three, wants to say goodbye to the franchise in style, with a dramatic death. He says: "I sort of hope I'll die in it. I think that's the only way Jo can end it and I've a melodramatic yearning for a death scene."
Noooo! What the heck?! The book is most definitely going to end in a dramatic manner, but why are you hoping for Harry's death? I guess I'm acting really prepubescent but I really like the series and I want to see some whup ass on Voldemort– played by Ralph Fiennes… who didn't need any make up for the character since he's aging sooo gracefully. Zing!
Anyway haven't found any more nude shots of Harry, dammit. But yeah, Warner Brothers has their knickers in a knot about it.
"Warner Bros have been building up their publicity machine for Harry's first – chaste – screen kiss when the next Potter film (Harry Potter And The Order of the Phoenix) comes out in the summer.

"Now our star is out there doing full-frontal sex. We've been blown completely out of the water by this," according to the Daily Mail.
Thanks to People and the Irish News.