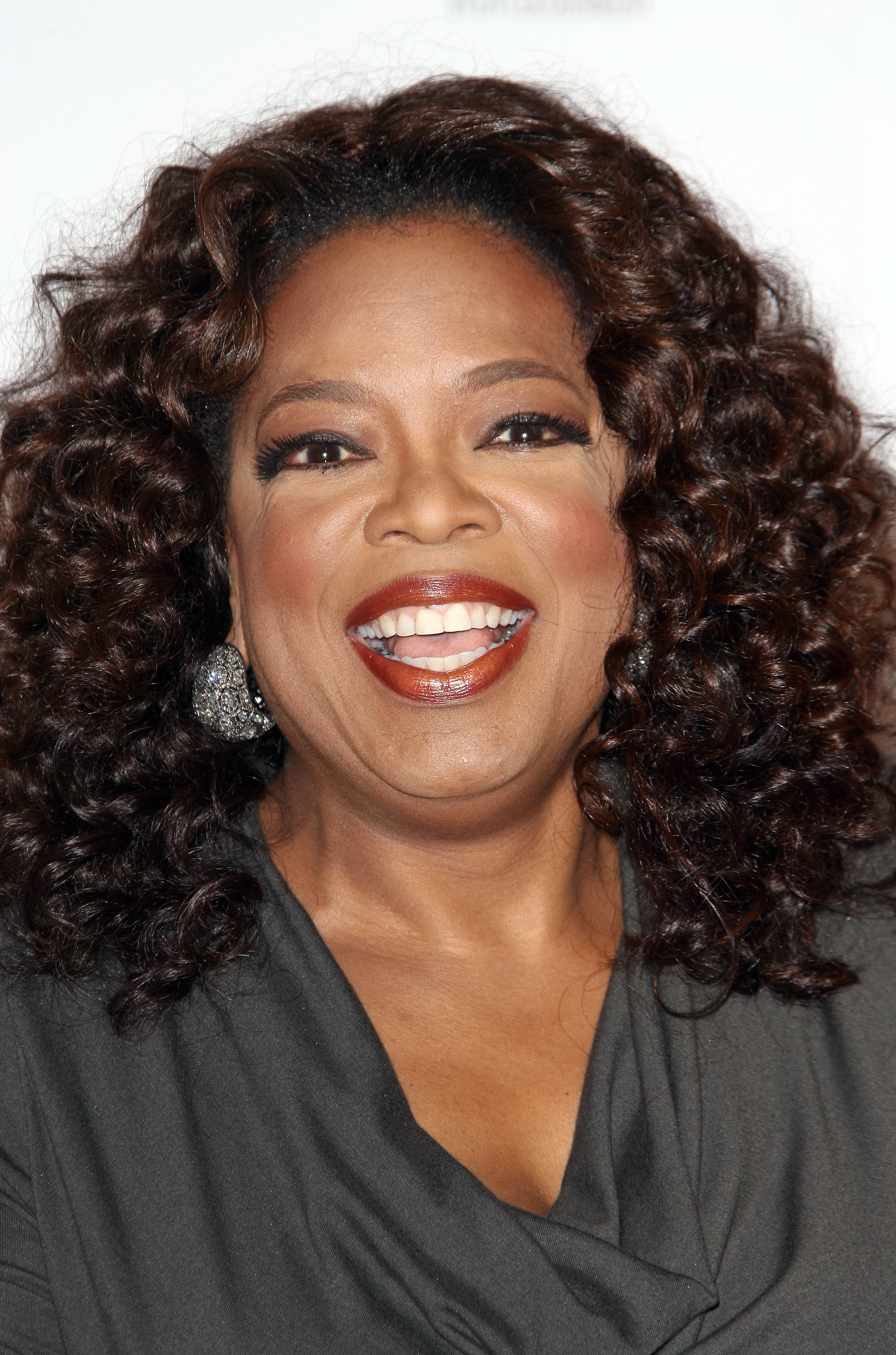 Oprah Winfrey's ex-boyfriend is trying to pedal a tell-all book about their time together. Randolph Cook dated Oprah in 1985, and says the pair did crack cocaine together. Winfrey has already admitted this in the past, though she didn't go into specific details about the experience. She also said that Cook introduced her to the drug, and she was so into him that she would have done anything to make him happy. Cook, however, claims that Winfrey introduced him to crack.
"Oprah made a "rock" of cocaine and baking soda in the tube and heated it, a method known as freebasing.

"[Oprah] then put the lit torch on the rock, inhaled and held the smoke in her lungs for a long time. When she finally exhaled, she began to shake violently as she put the pipe down, she had trouble catching her breath and her eyes got big as saucers."

We smoked at least a couple of times a week. Sometimes we would smoke up until her limo was waiting to take her to the studio to perform her show…"
[From the National Enquirer via Celebslap]
This isn't nearly as salacious as Cook is trying to make it, since Oprah beat him to the punch during a show about drug addicted mothers in 1995.
During the taping, Winfrey turned to her guests and the studio audience and said, "Let me say this, and this is probably one of the hardest things I've ever said," he voice beginning to crack. "Hold on just a second," she said as she tried to regain her composure. Turning to one of the guests who had admitted smoking crack, Winfrey said, "I relate to your story so much because of what Patrice just said about being introduced to drugs by men in your life."

She continued, "In my 20′s, I'd done this drug and I know exactly what you are talking about." She said the drug use occurred while she was an anchorwoman on a television news show. "It's my life's great big secret. It was such a secret because–I realize (with) the public person I have become–if the story ever were revealed, the tabloids would exploit it and what a big issue it would be."

She went on to explain, "But I was involved with a man in my 20s who introduced me to the same drug that you've been talking about and, like Patrice, I always felt that the drug itself is not the problem but that I was addicted to the man." She admitted: "I can't think of anything I wouldn't have done for that man."

"I had a perfect round little Afro, I went to church every Sunday and I went to Wednesday prayer meeting when I could… and I did drugs."
[From Find Articles]
Cook sued Oprah for $20 million in 1997 when he first tried to publish his book. He claimed no publisher was interested in it because they didn't want to cross her. Though that obviously doesn't make her responsible for anything other than being famous and successful. And really, he was two years too late on all of it.
The guy sounds like a sleaze. He's got a whole fancy website devoted to his book and relationship with Oprah. His publisher is listed as "All Means Necessary Publishing," though when I looked them up all I could find were links back to his website. It's clearly just a self-published vanity press book. In the press release, Cook blames Oprah for his addiction and talks about how he "allowed" her to amass a multi-million dollar fortune while he "suffered in silence." He takes no responsibility for his actions whatsoever, and it's disgusting.
I'm much more likely to believe Oprah's version that Cook got her hooked. If she was willing to admit to smoking crack in the first place, why bother lying about who introduced it to who? Clearly Cook is still desperate to cash in on a 24-year-old relationship because that's the only thing he's got going on in his life. Aside from suing to get his way.
Here's Oprah at the Hollywood Reporter's Power 100 Breakfast in Los Angeles on December 5th. Images thanks to Fame.