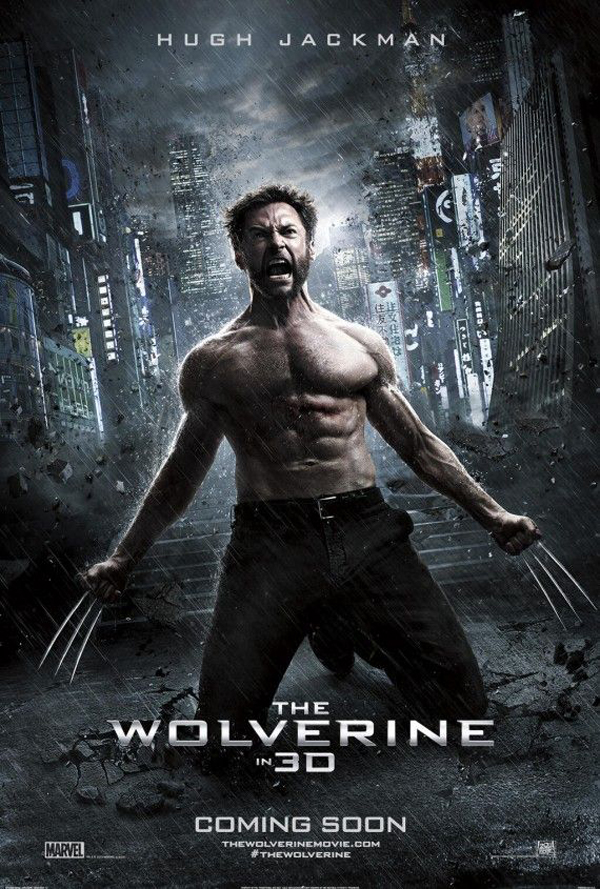 I'm not so sure that this story is true at all even though it's based upon actual quotes from Hugh Jackman and his wife, Deborra Furness. Perhaps this talk is all in the interest of promoting the massively budgeted The Wolverine movie that comes out this week; and perhaps the discussion is also part of the plan to counteract the gay rumors that persist about their marriage, but the couple is insisting that they have sex together sometimes while Hugh is dressed in character as his X-Men mutant. Sounds ridiculous, right? Yeah.
This tale could be true though in a way because Hugh has already talked about how he wore his claws around the house just to get used to them, but the thought of having sex while wearing metal blades is akin to thinking about Edward Scissorhands doing the same thing while weeping tears of glass. I am assuming that Hugh is also referring to staying "in character" as Wolverine while doing the deed, which makes me wonder why anyone would want to have sex with Wolverine? He's surly and no fun at all. Let's play along though: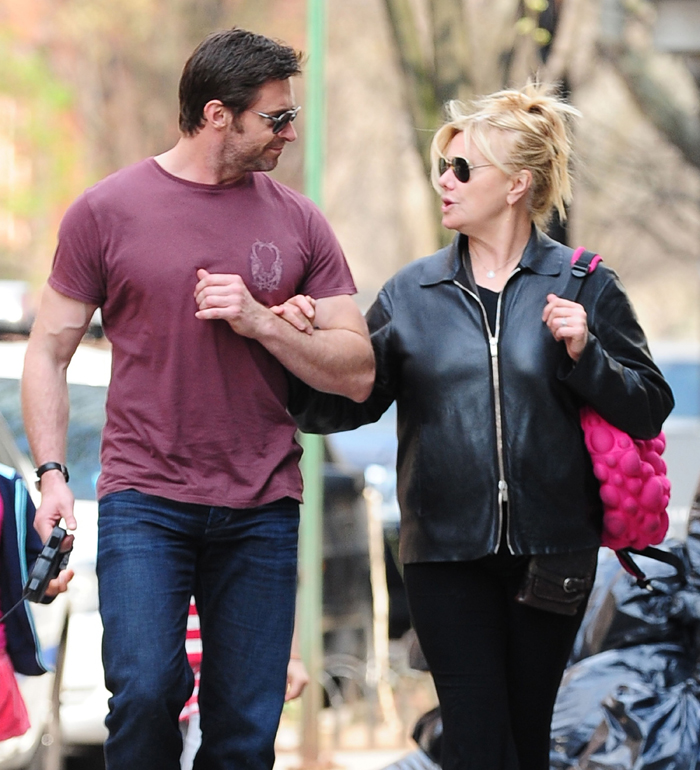 Without wanting to sound too camp, Hugh Jackman doesn't struggle in the looks or body department.

But the Aussie actor still keeps his missus interested in the sack – by wearing his full Wolverine outfit, including the blades.

A dangerous business when it comes to tuning the radio upstairs, and I won't even go downstairs.

And it's just as well he has a few sheckles in his bank account, because their antics cost a fortune in ripped bed sheets.

Hugh's wife Deborra-Lee Furness says the costume has some uses outside the bedroom too, including the kitchen, where it's ideal for making salads.

Asked what it's like to live with Hugh in full Wolverine mode, Deborra-Lee said: "Oh my God, it's dreadful! Always with the claws. I'm like, 'Mix the salad. Put them to use, come on!'"

Hugh interrupted: "The sheets we go through…" Let's hope he pops the props in the dishwasher between jobs.

Hugh was also asked about his wife's influence on his career and said he gives her all the credit.

He said: "I would not be a quarter of the man I am without her."

And if you're not careful with the claws, she'll be lucky to be a quarter of a woman.
[From The Sun]
Well, I personally think that this story is a load of crap and just something that Hugh and Deb came up with to amuse themselves. Maybe they tried it once, but I don't see how it could be a regular occurrence. More than likely, Hugh is still trying to project a romantic, Good Housekeeping image in order to rein in the female demographic for his movie, but this isn't the way to do that. Let's face it — sex with Wolverine would suck.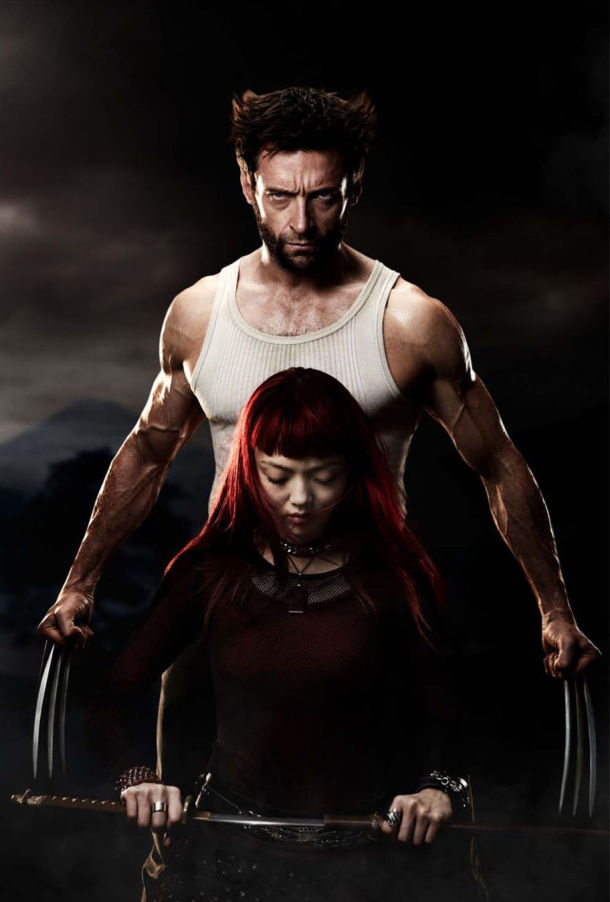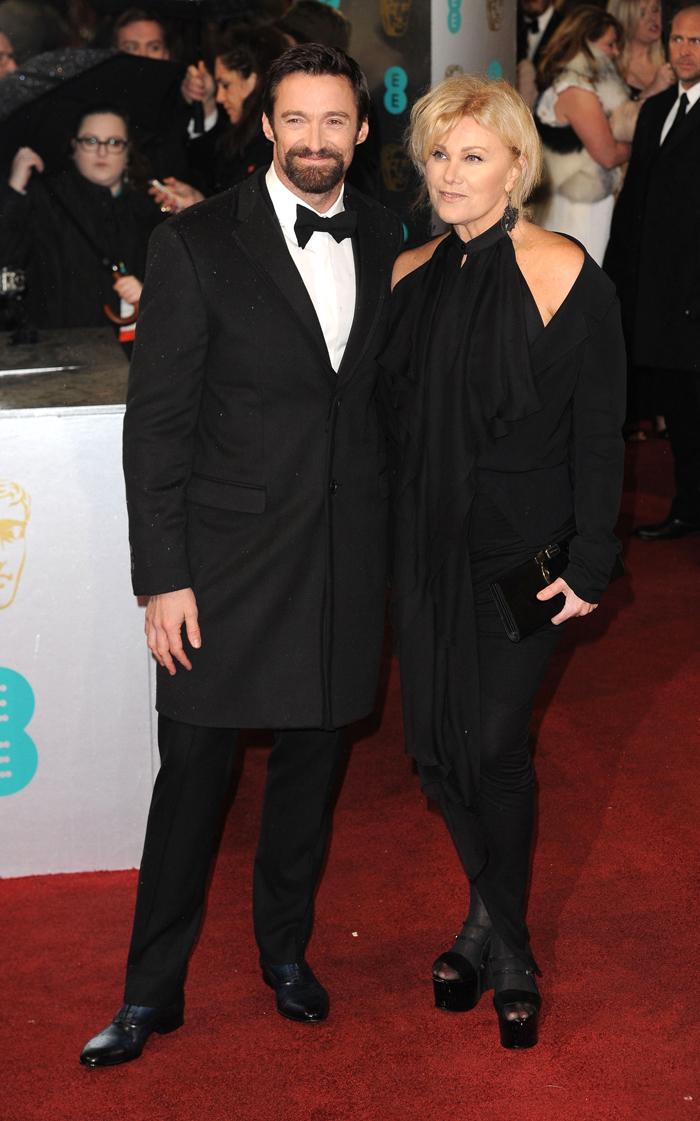 Photos courtesy of Fame/Flynet, posters courtesy of AllMoviePhoto