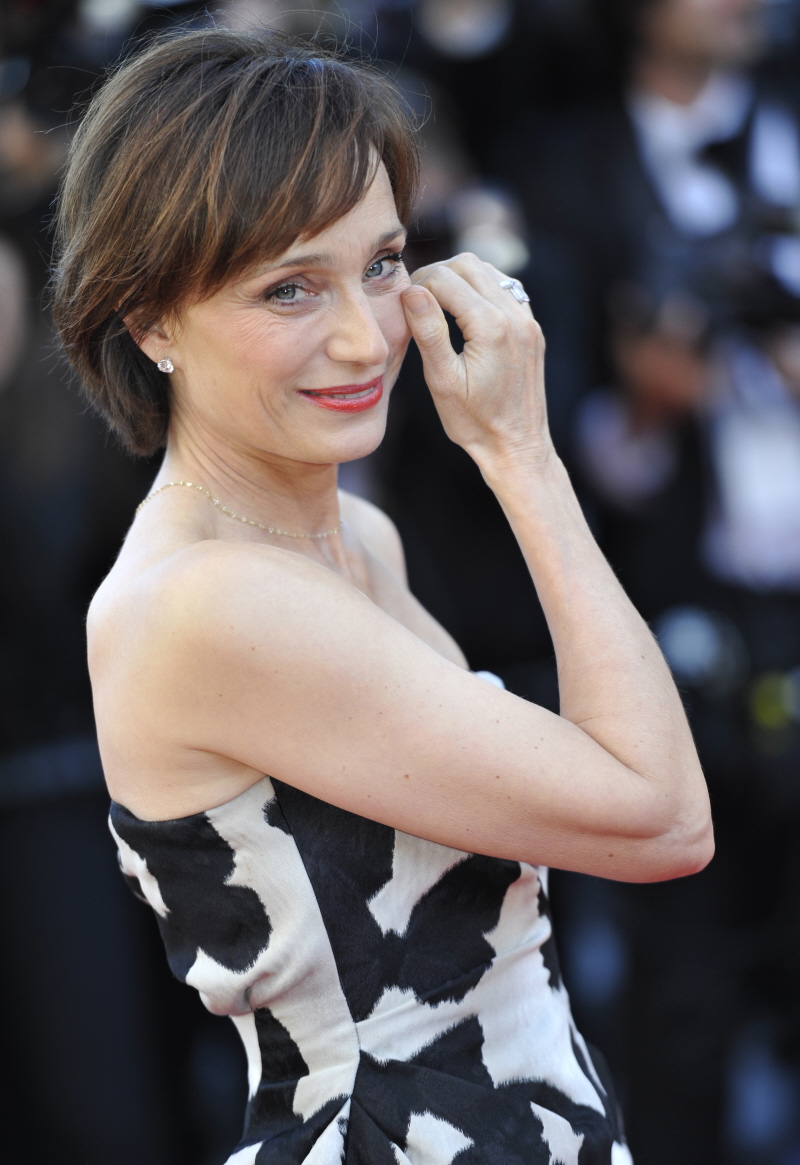 Kristin Scott Thomas will always be "K" in my book. SIGH. I love her, I have loved her since Four Weddings and a Funeral and especially since The English Patient. For me, she is always Katherine, the mistress of the Austrian count and while it must be difficult to be so closely associated with that one role so strongly, there are certainly worse parts for an actor to be closely associated with. So considering that, for me and many others, Kristin is stuck in film amber as the tragic, lustful Katherine, it's startling to learn that Kristin is actually 53 years old right now. And she has a 24-year-old daughter and a 21-year-old son. What the hell?! When did that happen? Anyway, KST is in Only God Forgives, that new Ryan Gosling movie (which is getting terrible reviews), and she recently spoke out about aging in the film industry:
She is a classically beautiful award-winning actress who starred in some of the biggest British films of the Nineties. But Kristin Scott Thomas fears she will 'just disappear' now that she has reached middle age. And she admits she would consider having cosmetic surgery because she feels like an 'old ragbag' next to her younger co-stars.

Miss Scott Thomas, 53, has revealed that she felt 'invisible' while surrounded by young actresses at the Cannes Film Festival in May. Voicing the fears of so many women of a certain age, she said: 'I'm not talking about in a private setting, at a dinner party or anything. But when you're walking down the street, you get bumped into, people slam doors in your face – they just don't notice you. Somehow, you just vanish. It's a cliché, but men grow in gravitas as they get older, while women just disappear.'

And echoing Miranda actress Patricia Hodge, who last year said that all the best roles go to a small group of actresses, she added: 'The Great British Dames, like Helen Mirren and Judi Dench, have all managed to do things marvellously. They go in, swoop up all the attention, and then swoop out again. I could handle that, quite happily.'

Miss Scott Thomas, best known for The English Patient, for which she was Oscar-nominated, and Four Weddings and a Funeral, was at Cannes for the premiere of her most recent film, Only God Forgives. The film, which also stars Ryan Gosling, tells the story of a drug smuggler in Bangkok whose brother is murdered.

Miss Scott Thomas, who has never remarried after divorcing her husband of 17 years, French obstetrician François Olivennes, in 2008, plays Crystal, the drug smuggler's foul-mouthed mother. She joked that she will probably be single for life because 'all the men will run for the hills' when they see it.

The actress told the Sunday Telegraph: 'It's incredibly difficult keeping relationships alive when you have a lifestyle like mine. I'm never more than a few weeks in one place.'

Miss Scott Thomas, whose children are Hannah, 24, Joseph, 21 and George, 13, admitted that her personal life often suffers because of her career. She said she uses work as 'an escapism thing' when things get difficult at home and is enjoying the fact that her children can look after themselves.

She said: 'If I've signed on to do something, then I have to do it properly. So I have to switch off the personal life. I can just about squeeze in a phone call at lunchtime, but anything else I just can't deal with. So it's a bit of an escapism thing, actually. Things complicated at home? Get a job! Go off somewhere else and pretend I'm someone else.'
It's sad/weird that every actress over the age of, say, 30 has to talk about "aging in Hollywood" and they have to talk about themselves always in the context of their age and whether or not their age signals the end of their career. I think Kristin is speaking about aging more widely, though – not specific to Hollywood, she seems to be saying that no one pays any attention to women past a certain age.
Kristin also has a great interview with W Magazine where she basically says she got Botox specifically for the role in Only God Forgives. She said, "I had the blonde wig, the fake bosom, I even had Botox in my forehead so I would get that kind of look… I had the whole thing completely frozen. I went to the dermatologist and said, 'I want you to give me an American forehead.' It was so weird not being able to raise my eyebrows." You can read the W piece here.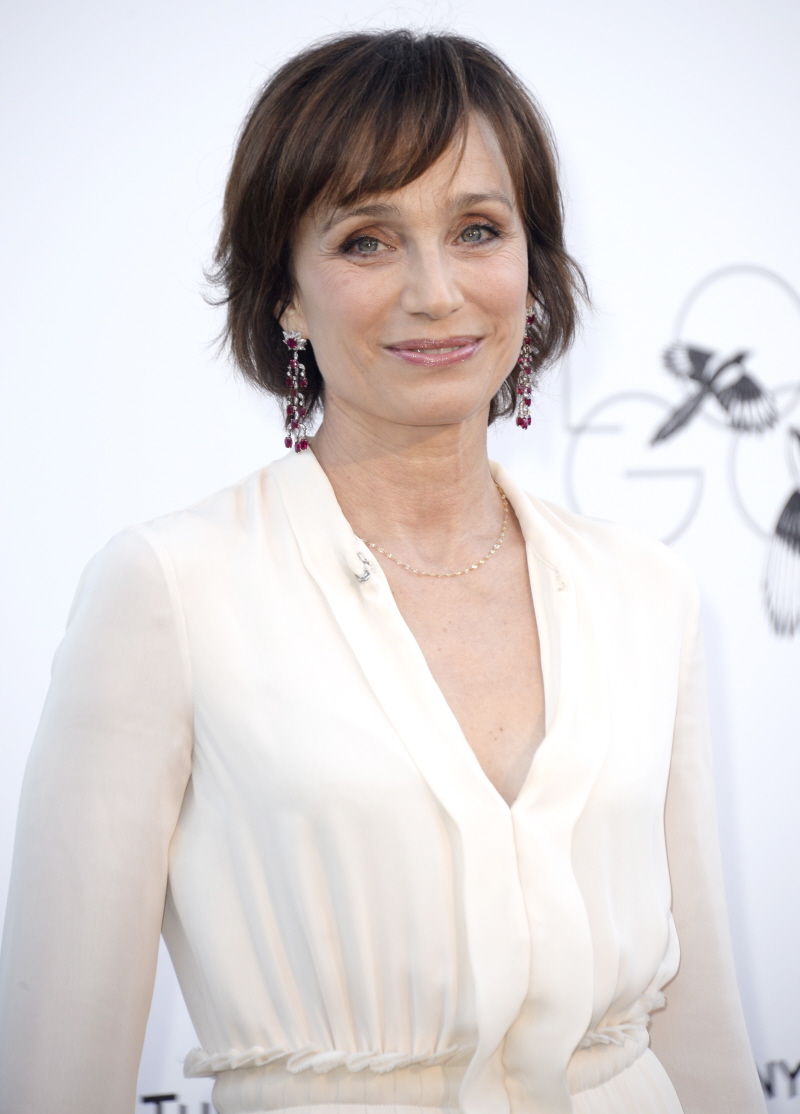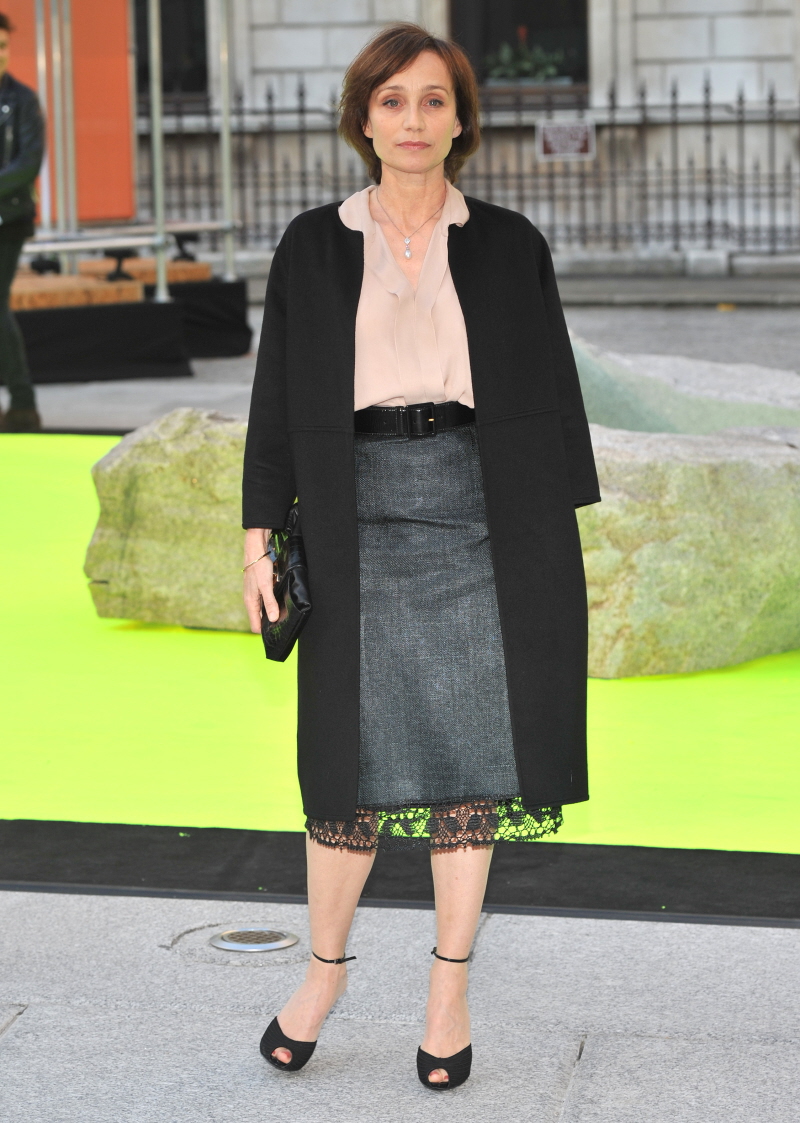 Photos courtesy of WENN.