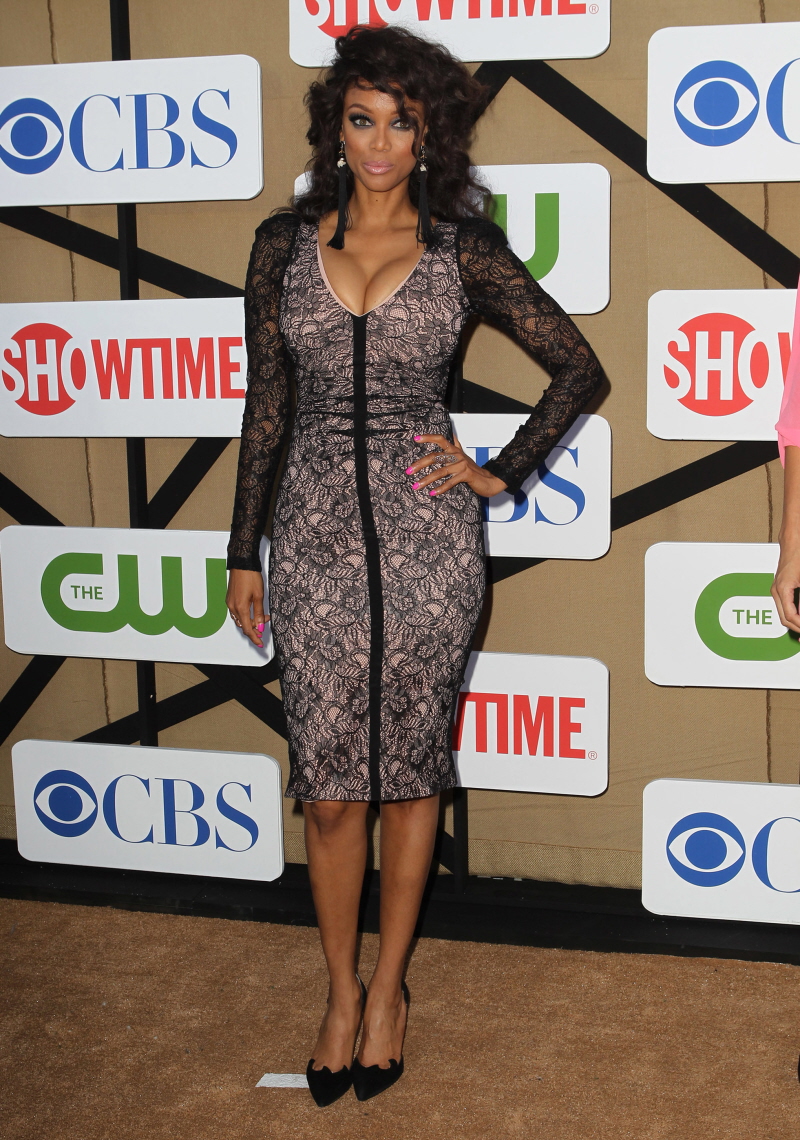 Here are some photos from yesterday's CBS/Showtime/CW Upfronts/Summer party. There were so many interesting TV people in attendance, and I wish we could cover everybody, but from what I've seen, many of you don't care that much about TV people. Unless they're the Kardashians. Ha. Anyway, there was one stand-out in attendance, mainly because I really thought that some contestants from Ru Paul's Drag Race had crashed the party. Turns out it was just Tyra Banks and her WIG OF DOOM. OMG.
Really, though, this whole look is a hot mess. The dress is awful, her boobs are jammed in there and pushed up to an uncomfortable level. The earrings look like curtain sashes and the wig… my lord. MESS.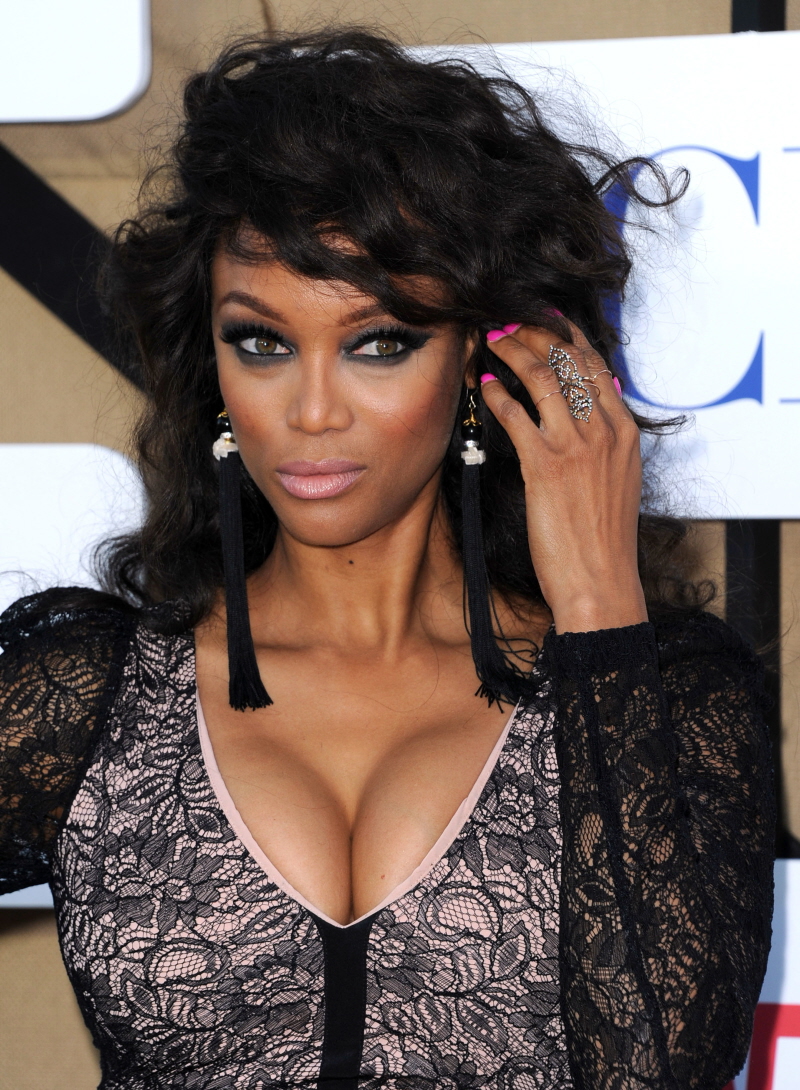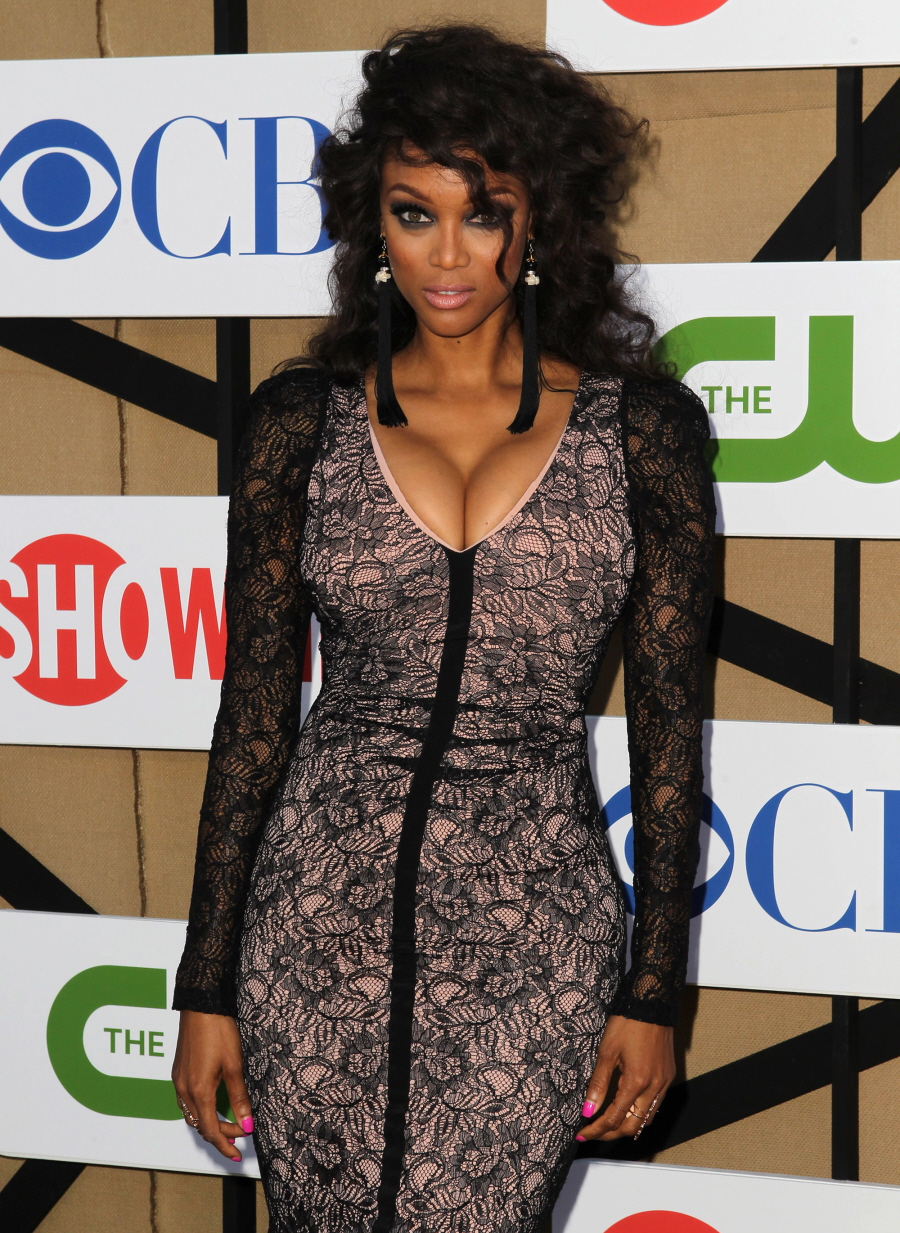 Pauley Perrette (from NCIS) was there. I love Pauley. Did you know she's the most popular and beloved person on television? True story.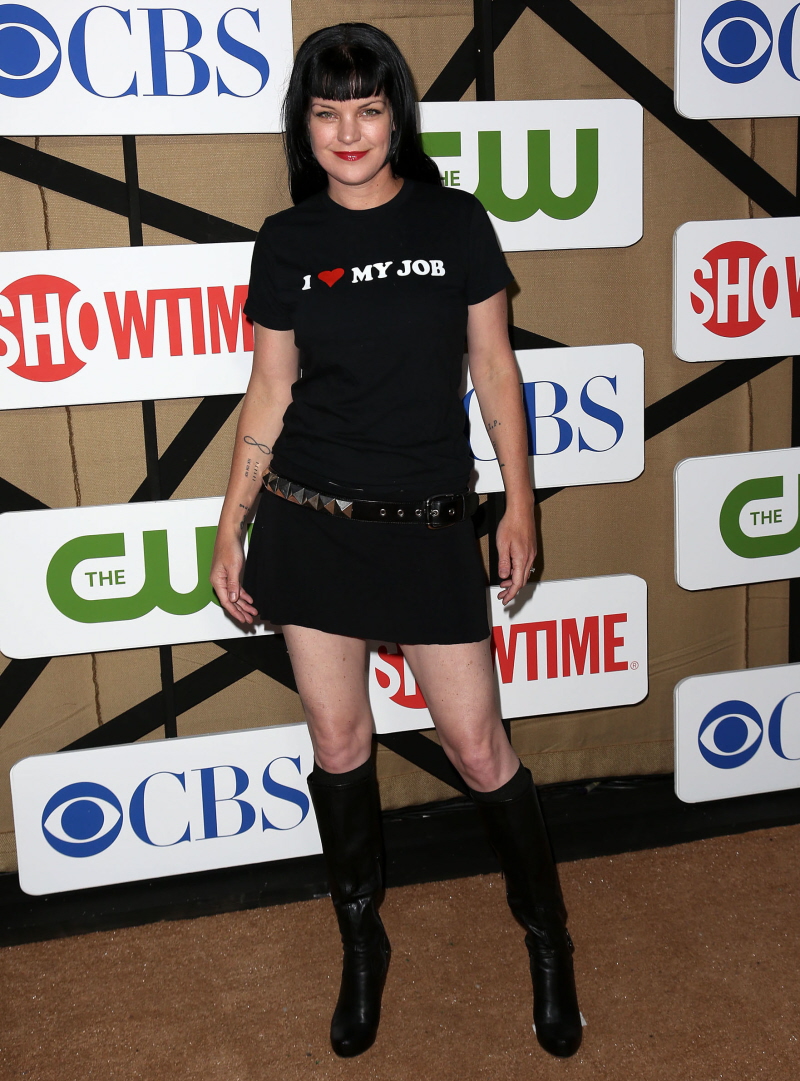 Toni Collette and Dylan McDermott are doing some weird CBS drama together – he plays a Secret Service agent and she plays the president's physician. I don't get how that stretches out for a whole television drama, but sure.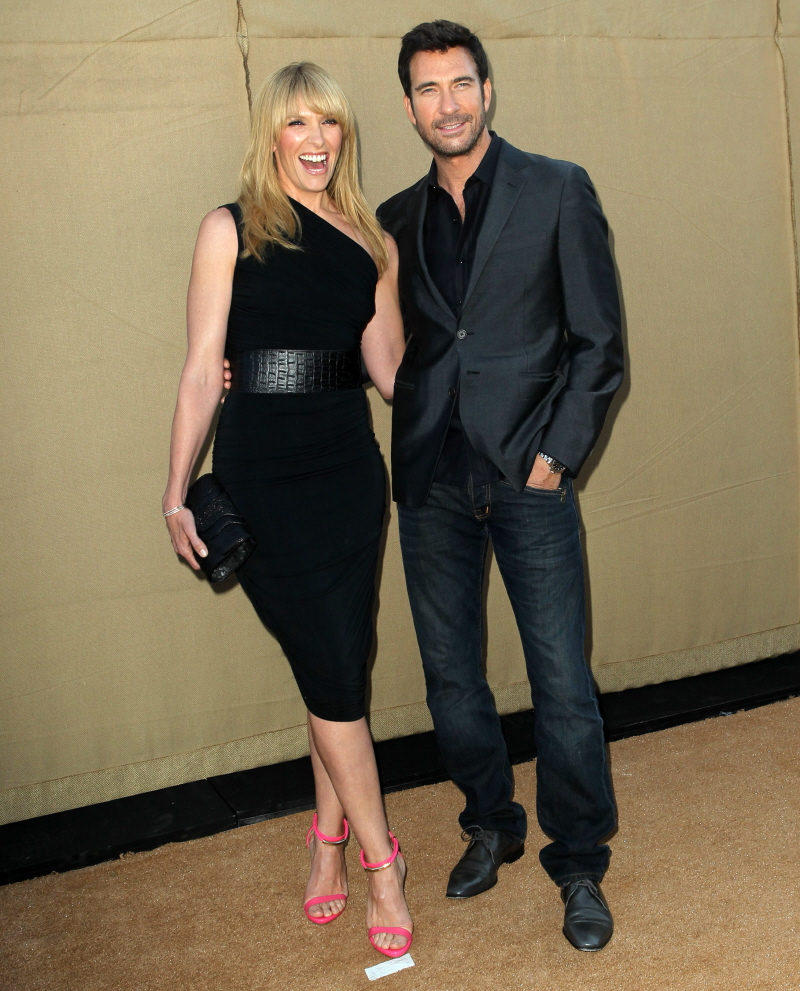 Sarah Michelle Gellar would have been the best-dressed person at the event if her makeup was a little bit better and she had worn her hair down.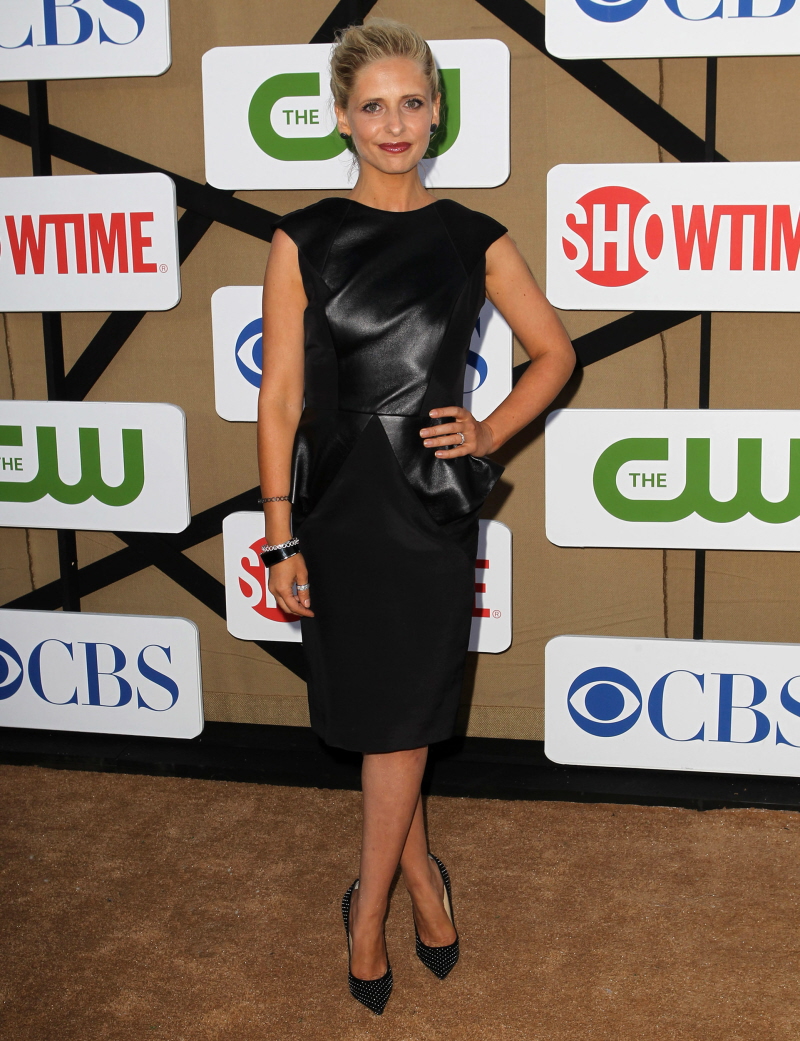 Kat Dennings and Beth Behrs do that terrible 2 Broke Girls comedy. I tried watching it once and I couldn't believe it was actually on the air. It's awful.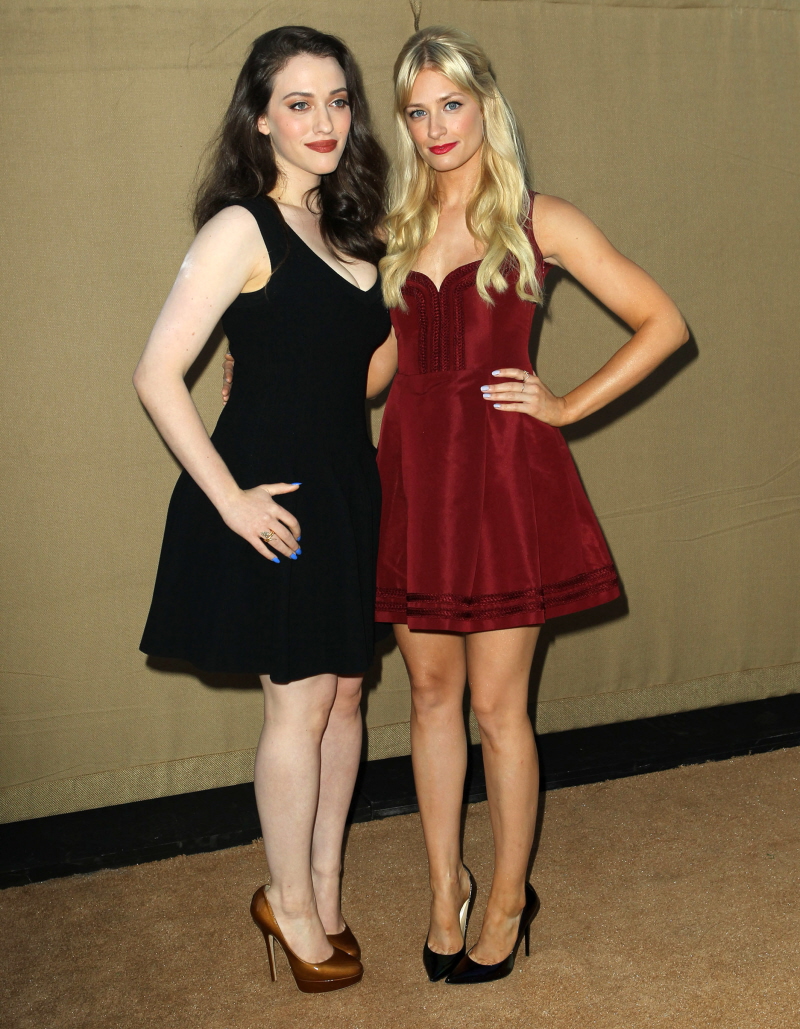 Allison Janney!!! CJ!!! Perfection.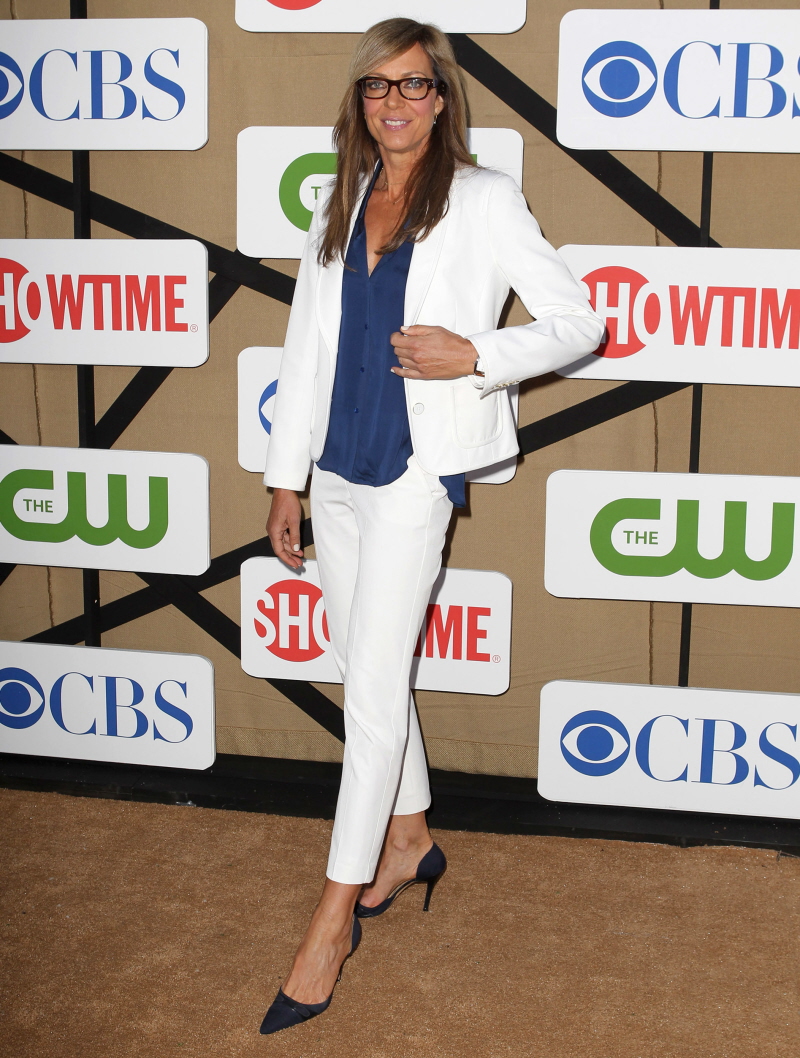 Photos courtesy of WENN.