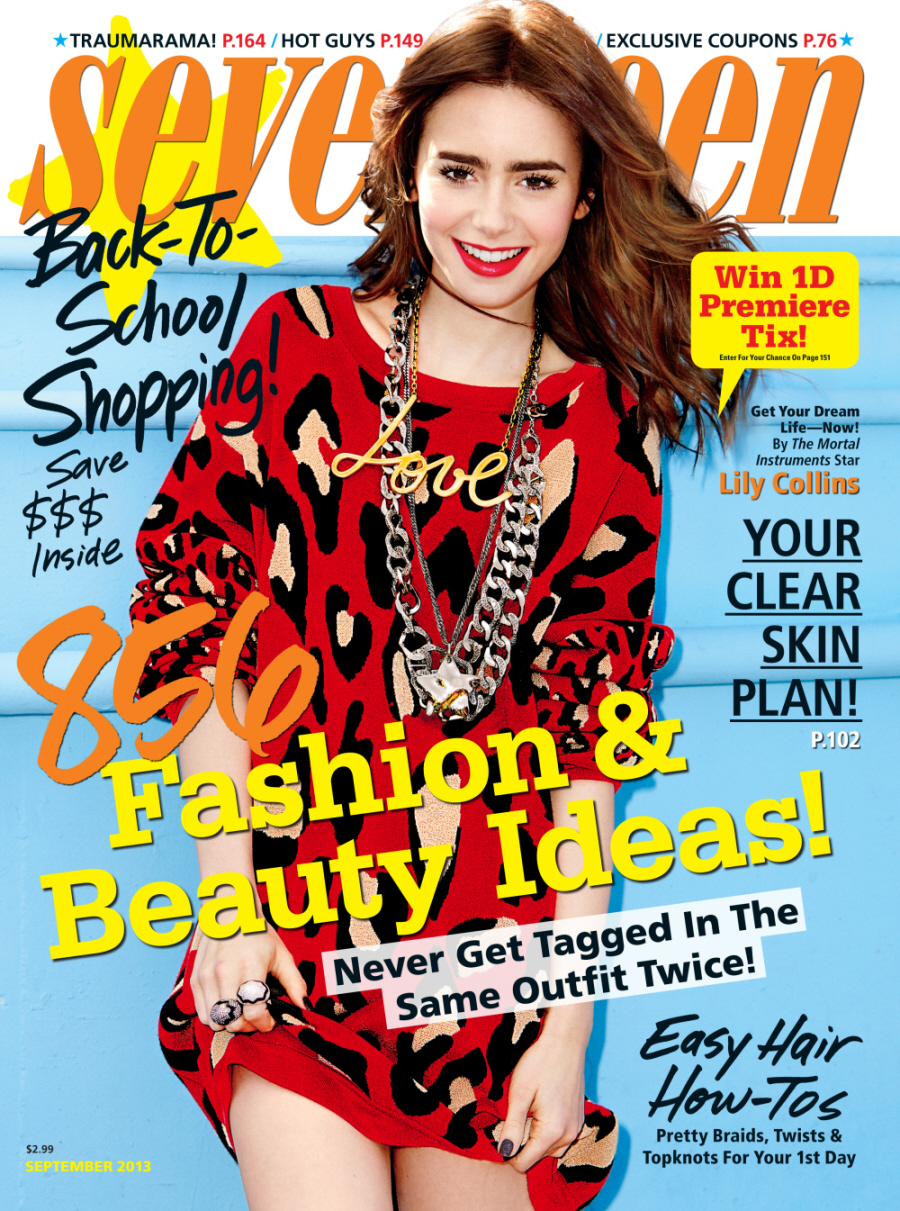 Lily Collins is the September cover girl for Seventeen Mag. She's promoting her starring role in The Mortal Instruments, a film adaptation of a popular (?) young adult novel (it's actually a series of six books, so if this movie is a success, we've got five more films). There are demons and angels and "shadowhunters" and all of that stuff. It's not my particular taste, but I did peruse the IMDB page and the first film has an excellent cast of supporting actors including Jonathan Rhys Meyers, Jared Harris, Kevin Durand and more. Anyway, Lily is promoting that movie now, although she doesn't really mention it in her interview (or at least not in these highlights):
On her new sense of style: "I've definitely edged-up my style a little but not for any reason other than I'm experimenting with myself. I always wanted tattoos, so this past November, I got two. I got my back done first its my handwriting and it says, Love always and forever."

On looking to Hunger Games' Jennifer Lawrence and Twilight's Kristen Stewart for career inspiration: "I admire how they've both handled the fame that came with those roles and their ability to step outside those roles and do other projects. That's what I want to do – balance fun big movies with gritty passion projects I love."

She stays out of trouble: "I didn't feel the pleasure in drinking or doing drugs. I wanted to remember the fun moments that I had with my friends and not wake up and go, 'Um, I think I had fun?'"
Oh, I get why she's name-checking Jennifer Lawrence and Kristen Stewart. Because Lily truly hopes that The Mortal Instruments will be her introduction to the big leagues, her own franchise which will make her a household name, like The Hunger Games and Twilight. You know what's startling? Lily is 24 years old. Jennifer Lawrence is only 22 (she turns 23 in a few weeks). And Kristen is 23. Can you believe that Jennifer is the YOUNGEST out of that group and that Lily is the oldest?
Also – her tattoos sound lame. Sorry. I'm glad they mean something to her, but for the love of God, "Love always and forever." Blah.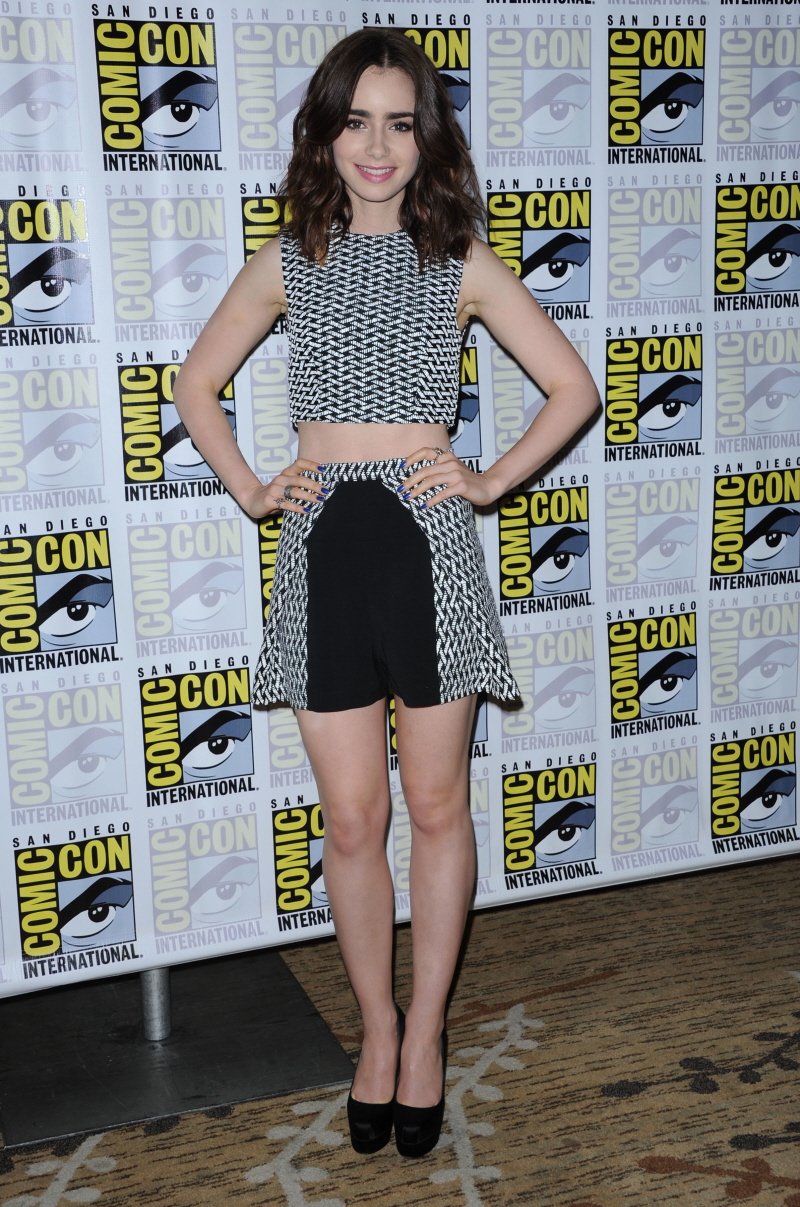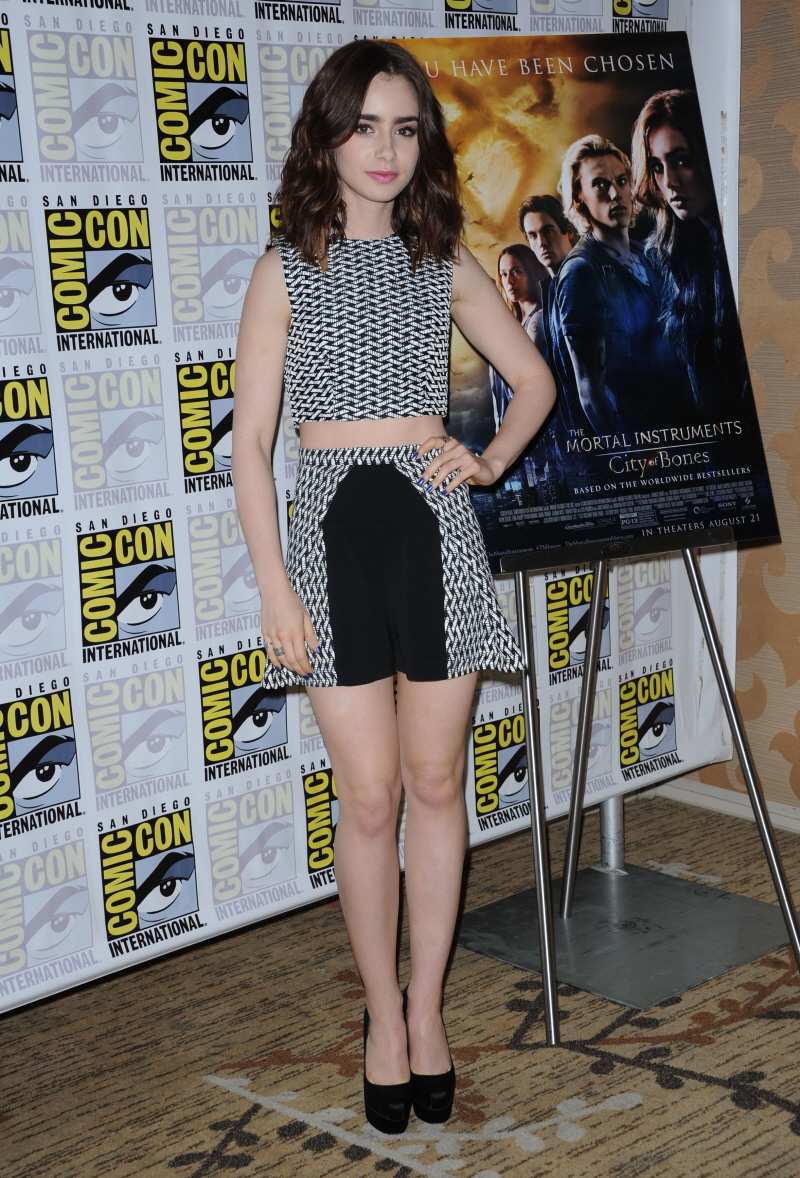 Photos courtesy of WENN and Seventeen.