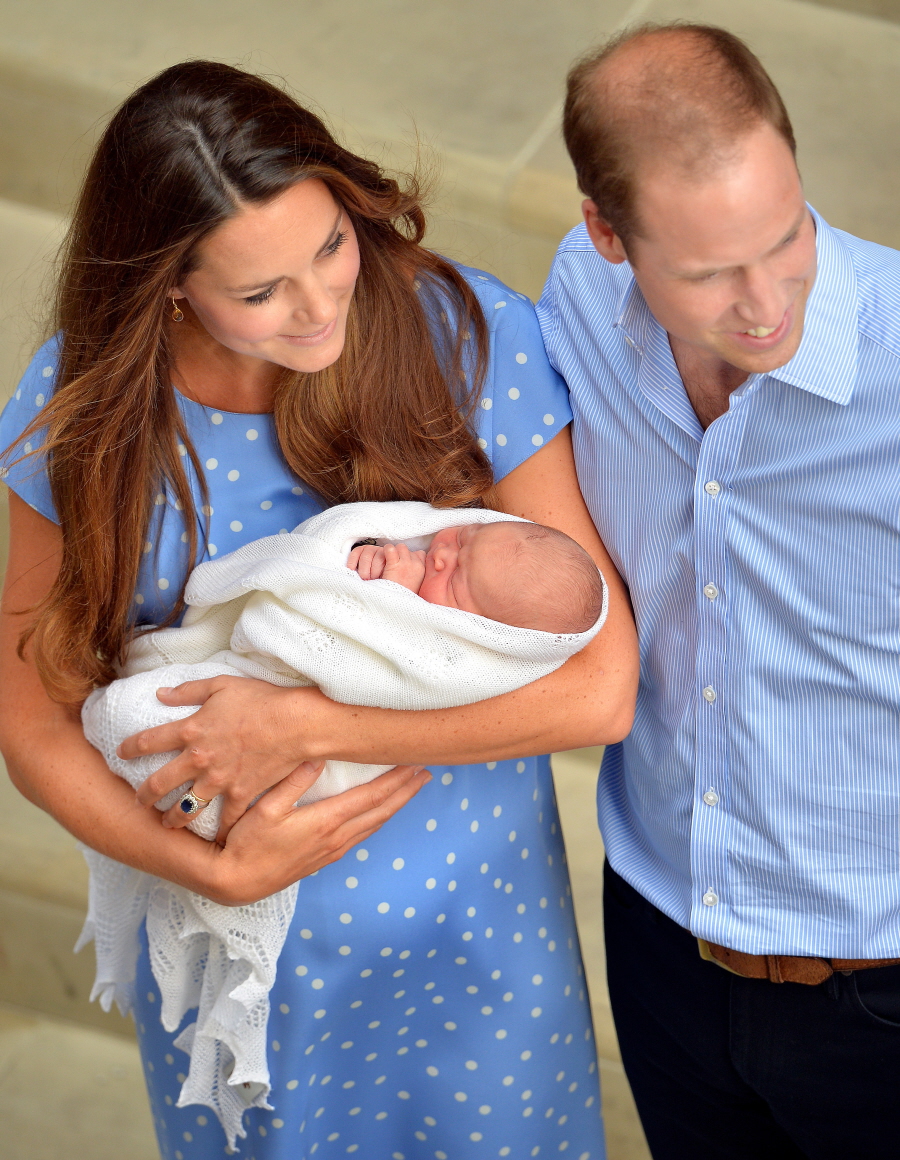 I kind of hoped that after last week, we'd have a quiet few months with little to no royal gossip as Duchess Kate and Prince William settled into their new roles as parents, away from the media glare. But I was naïve to think that the whole world wouldn't want to know about Kate's delivery, about whether or not she's breastfeeding, about what kind of parenting style Kate and William will have and so much more. Yes, I genuinely forgot that The Motherhood Industrial Complex is working overtime to provide all of the details we just need to know.
First off, Grandpa Charles already gave Prince George a nickname – Charles is calling him Georgie. Charles told reporters a few days ago that he thinks George is a "very good name" but the littlest prince will be "Georgie in no time." Charles also told some people that his grandson is "very loud" and "He's a good boy, he's quite heavy." LOL. I told you. George is a BIG baby. And he'll keep getting bigger because Kate has already gotten the hang of breastfeeding, apparently:
"It would be fair to say that Prince George has a healthy appetite. He is a very hungry little boy," a senior royal source told the Sunday People, "I gather there were some difficulties at first – there often can be, as new mums can get a little tense. But after some help from the midwife, they both caught on very quickly. As far as I can tell, Kate finds it very relaxing and George is just like any other little baby. He can't get enough. And they all certainly know when he's hungry – his screams are very difficult to ignore."

However, the source added that the new mother would offer no formal support to people lobbying for breast-feeding of babies. There was considerable debate in the run up to George's birth over whether the duchess would hand her child off to a royal wet-nurse or feed through formula.

"[But] don't expect Kate to be photographed breast-feeding. She does not want to become a pin-up for the breast-feeding lobby. She feels that it is a matter of personal choice, and that new mums should do whatever feels right for them and their baby," the insider added.
Happy? I'm glad that Kate isn't coming out and making some kind of statement about breastfeeding. Breastfeeding is a great thing, but some moms don't breastfeed for various reasons and that's fine, Motherhood Industrial Complex. Also: it's sounding more and more like George cries a lot! People Magazine also had a story on what Kate and William are going to be like as parents:
In the safe, easy-going environment of the Middletons' Bucklebury home, Prince William, Kate and Prince George are settling into their new life as a family. But as the demands of royal life inevitably take over, the Duke and Duchess of Cambridge will try to strike a balance strike a balance between creating a relaxed upbringing with that befitting the status of a prince.

As they raise "Georgie" – as grandpa Prince Charles has dubbed him –, the young couple will take guidance from how the late Princess Diana managed things, sources say.

"It'll be a carbon copy of how William and Harry were brought up, because of their mother," a friend tells PEOPLE. "However she's painted, her greatest legacy is her sons. The way they've been brought up and the way she taught them to think for themselves and to lead a normal life."

Graham Butland, chief executive of East Anglia Children's Hospices (a charity Kate works with frequently), agrees: "There's a bit of Diana influence – she brought up William and Harry quite differently to the way that Prince Charles was brought up. And I think there's a natural development as the Royal Family adapts and changes to a different way."

"I don't think Kate will change," he adds. "Having seen her interact with children … and [overhearing] the conversations that she's had, she's just so natural. She has a rapport with children."

Kate's demeanor is much like Princess Diana (who died at 36 in 1997), who "adored children of all ages, and understood exactly how to get into a child's mind," her friend Rosa Monckton says.

Monckton – who named Diana her daughter Domenica's godmother – believes the late Princess would have some simple parenting advice for William: "To forget that the world is watching, and to make the most of every single day that they have together."

Adds the friend, that as a grandmother, Diana would have been playful and supportive. "She'd have been keen that everything went well with the birth and the first years. And when the baby walks and talks she'd have a good old laugh with him."

This fall, the Duke, Duchess and Prince of Cambridge will move into Apartment 1a of Kensington Palace – the same location where William and Harry grew up in with their late mother.
I've seen videos and photos of Kate interacting with kids and… I mean, she's fine. She's okay. But the comparison to Princess Diana is overblown. Diana LOVED children. Diana was touchy-feely and she was more comfortable talking to kids than to adults. She was a nursery school teacher, for the love of God. And Harry is like that too – you can see how much he loves children over and over again throughout the years. While William and Kate are not child-haters or anything, I just don't think we should be all "OMG, they are the second coming of Diana!!!"
Oh, and People Magazine has "Prince George's First Days" on their cover this week, but the online story isn't anything new. Blah, Kate hasn't hired a nanny yet, blah. She's got her mom and a housekeeper though.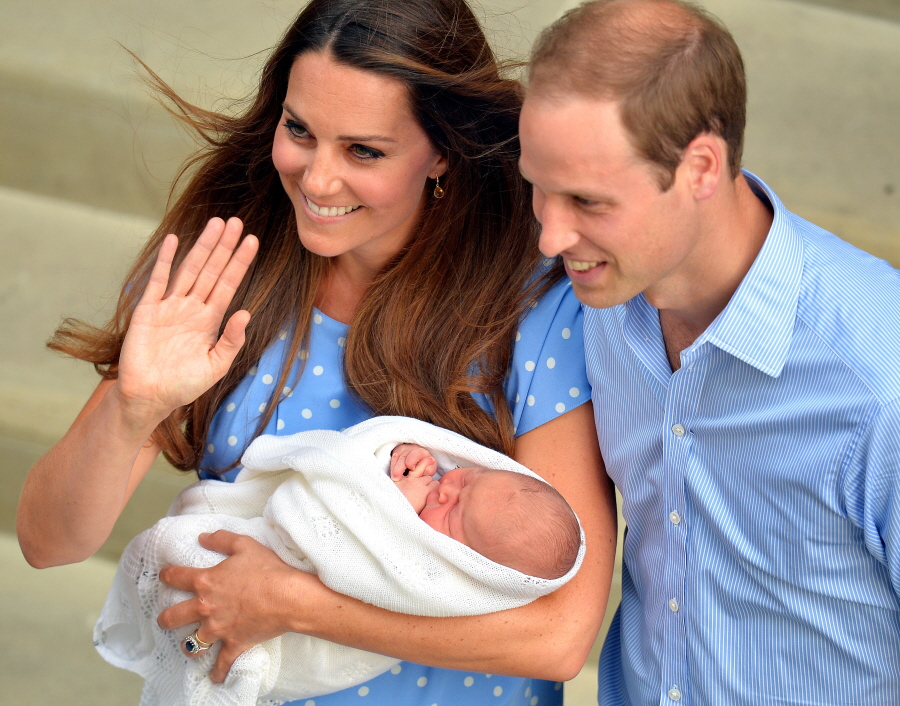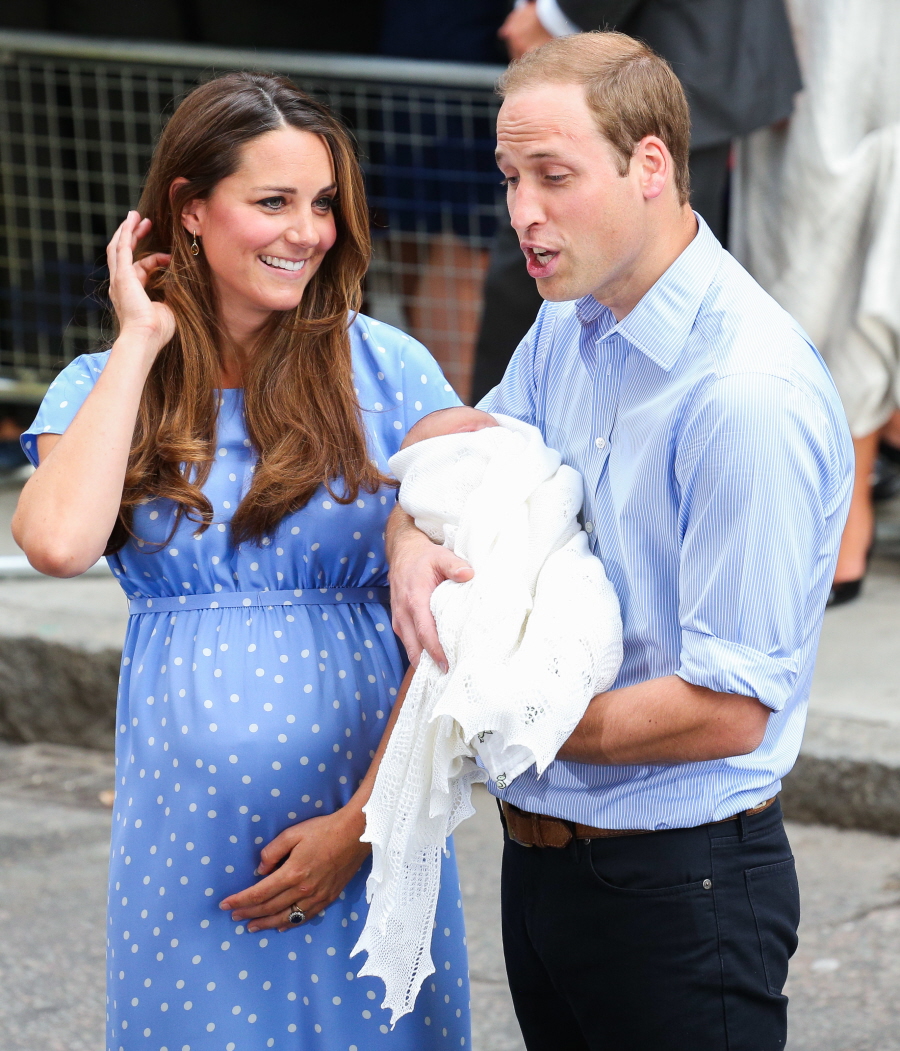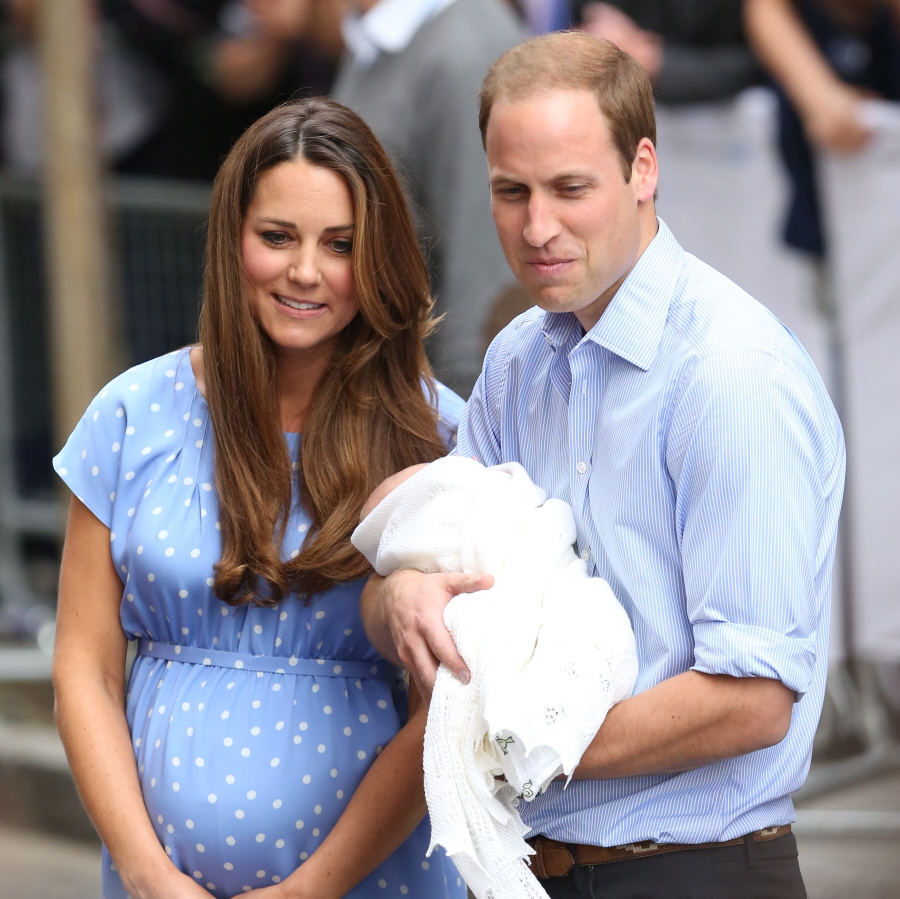 Photos courtesy of WENN.