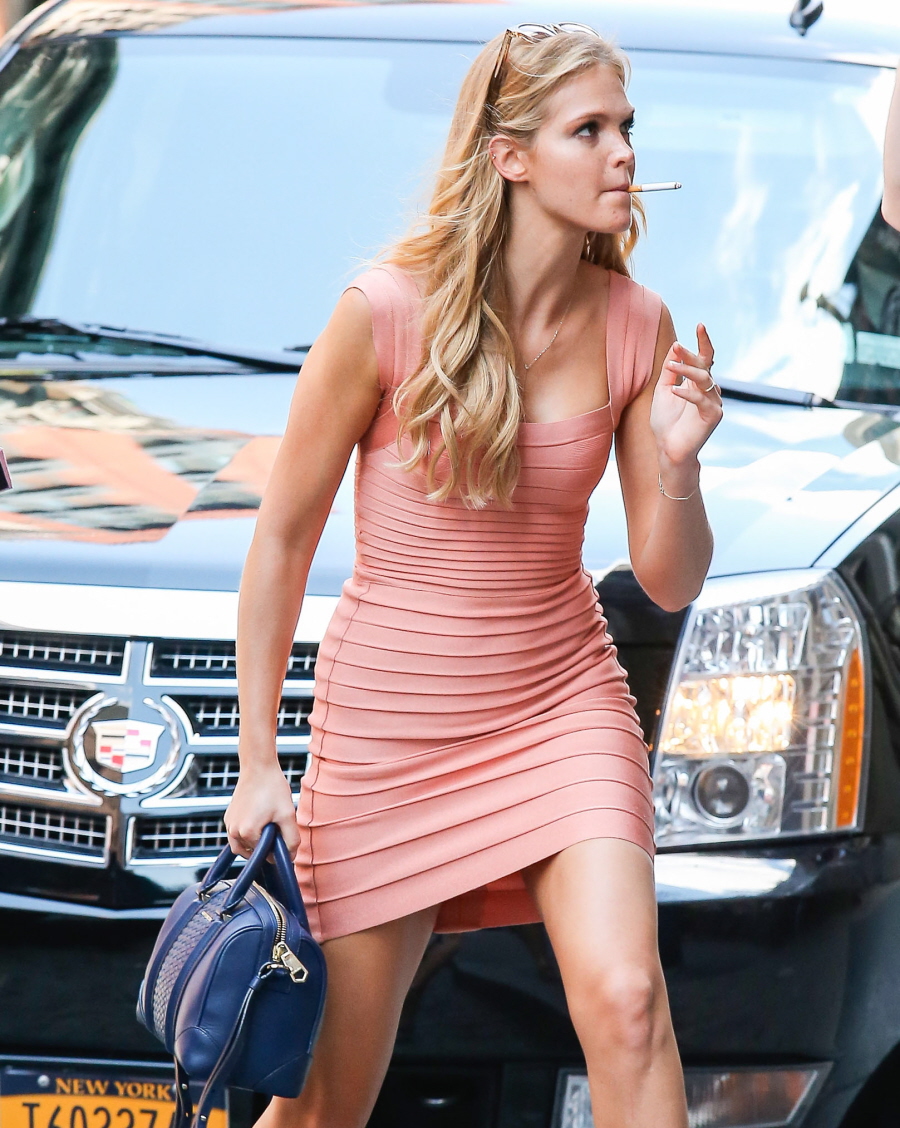 This sort of surprises me, although I don't know why it would. These are photos of Erin Heatherton in a bandage dress, arriving at a Victoria's Secret store for some kind of store event in New York City. As you can see, Erin is enjoying some last drags from a cigarette before she goes into the store to do her appearance.
So, why does this surprise me? I assume that most models live on Diet Coke and cigarettes anyway, although almost all of them deny it and claim that they eat real food ("Of course, I love French fries!" says every model everywhere, always) and they all claim to live healthy lives. So, while it doesn't surprise me to learn that a model has a secret life as a smoker, it surprises me that she doesn't really care if she's pap'd with a cigarette. Usually, a model would have dropped her cig, popped a Tic Tac and pretended that no one saw her with the cig so she would keep her "healthy, wholesome" image.
Also, I guess this shouldn't surprise me because Erin was with Leo DiCaprio for a while, and he's a smoker too. Although Leo has traded in his ciggies for the E-cigarette, which is just water vapor (not smoke).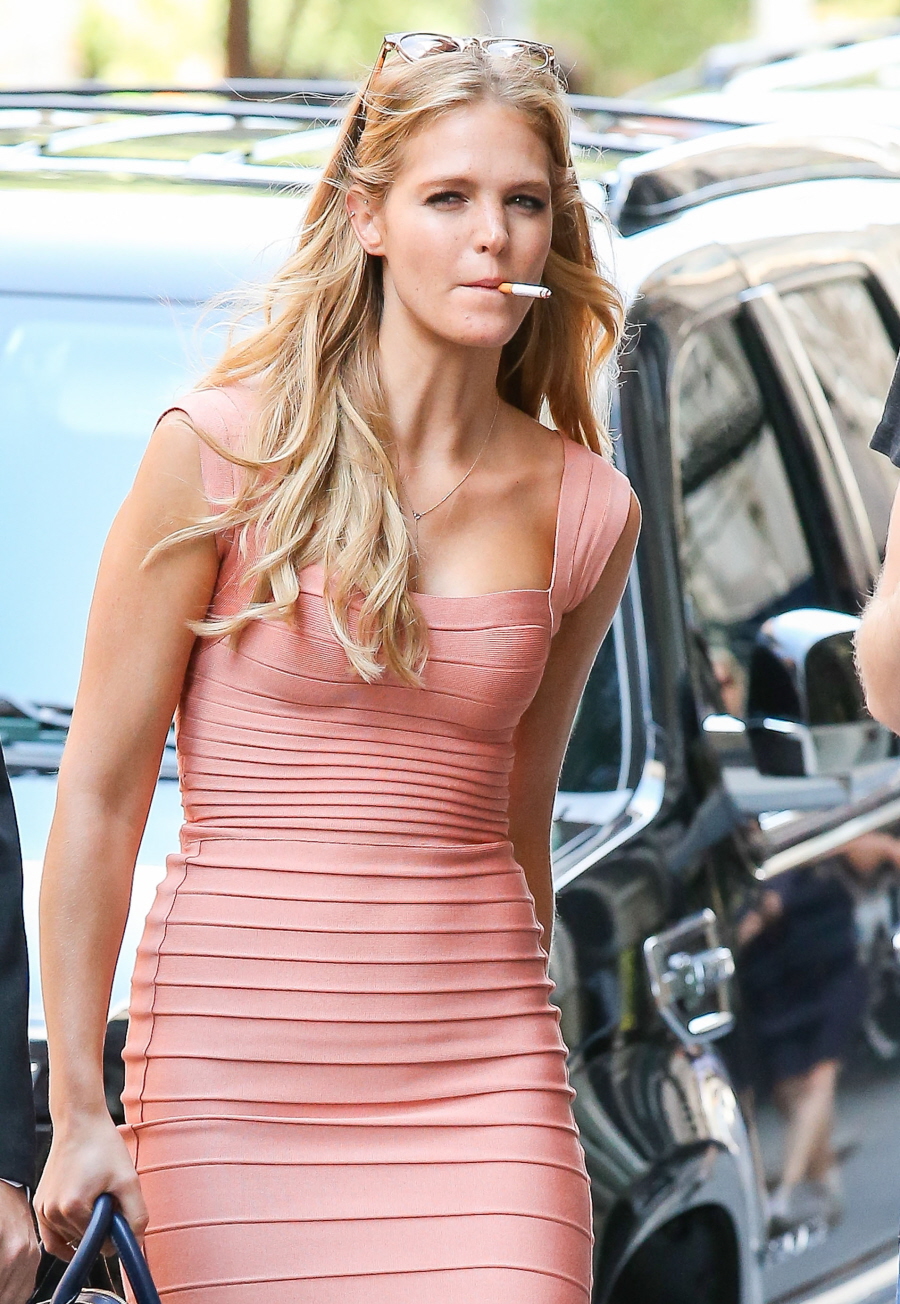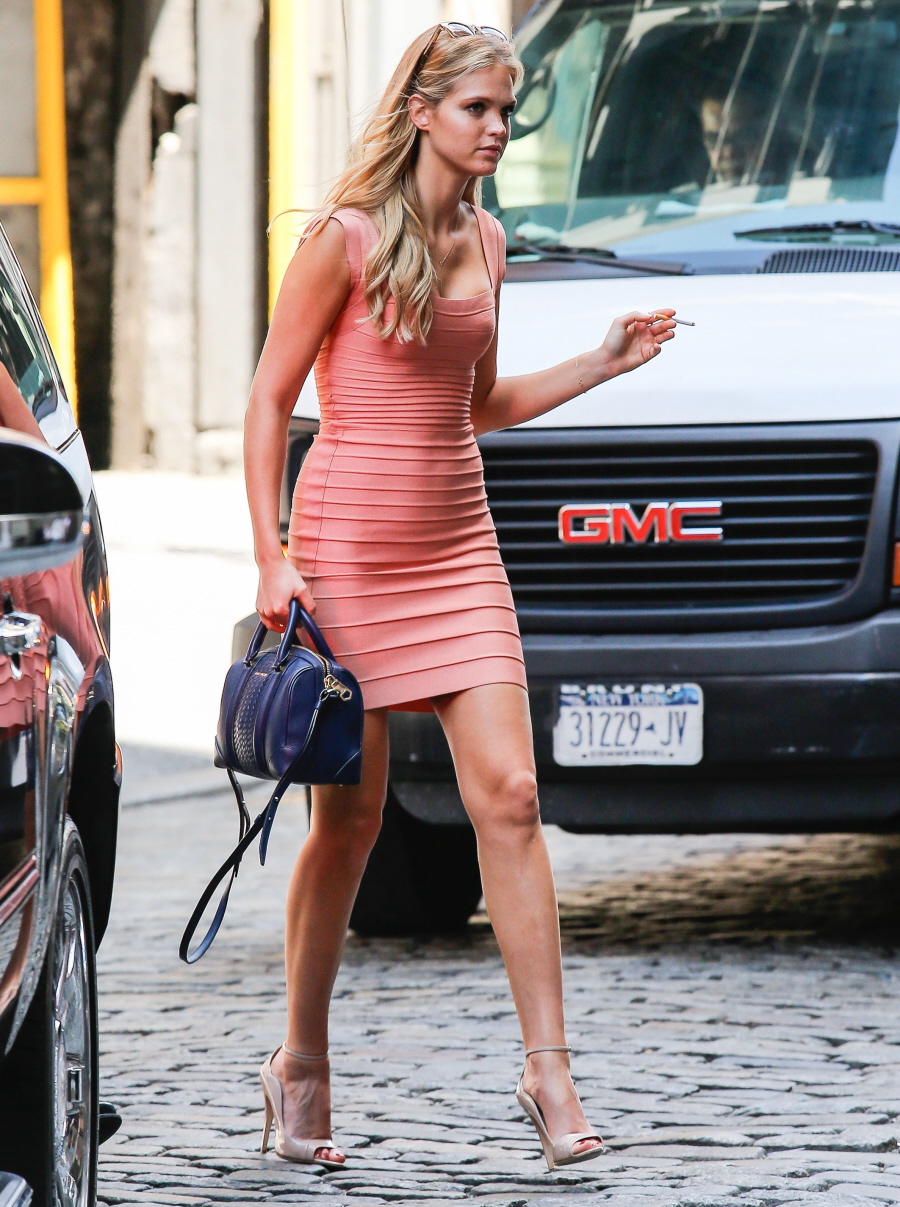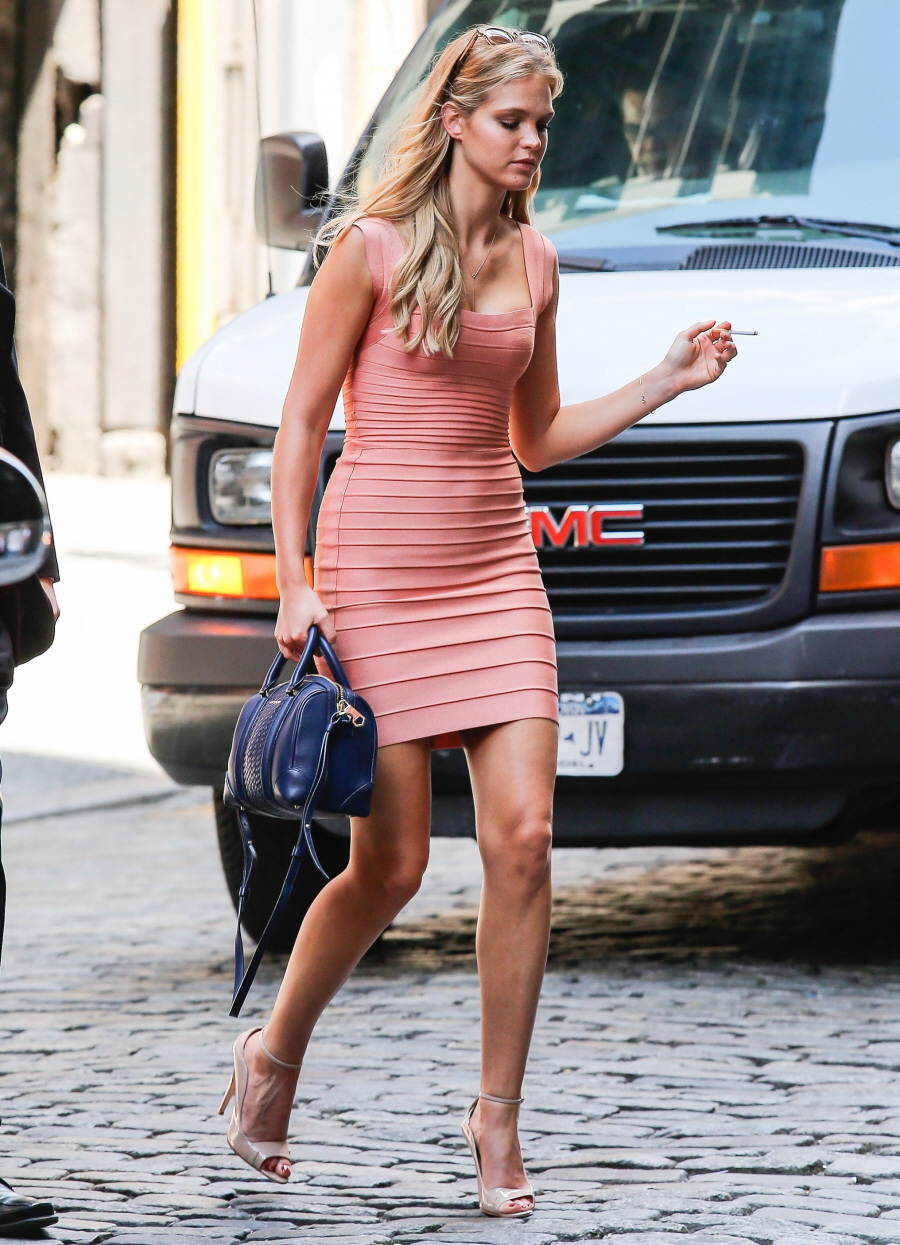 Photos courtesy of Fame/Flynet.