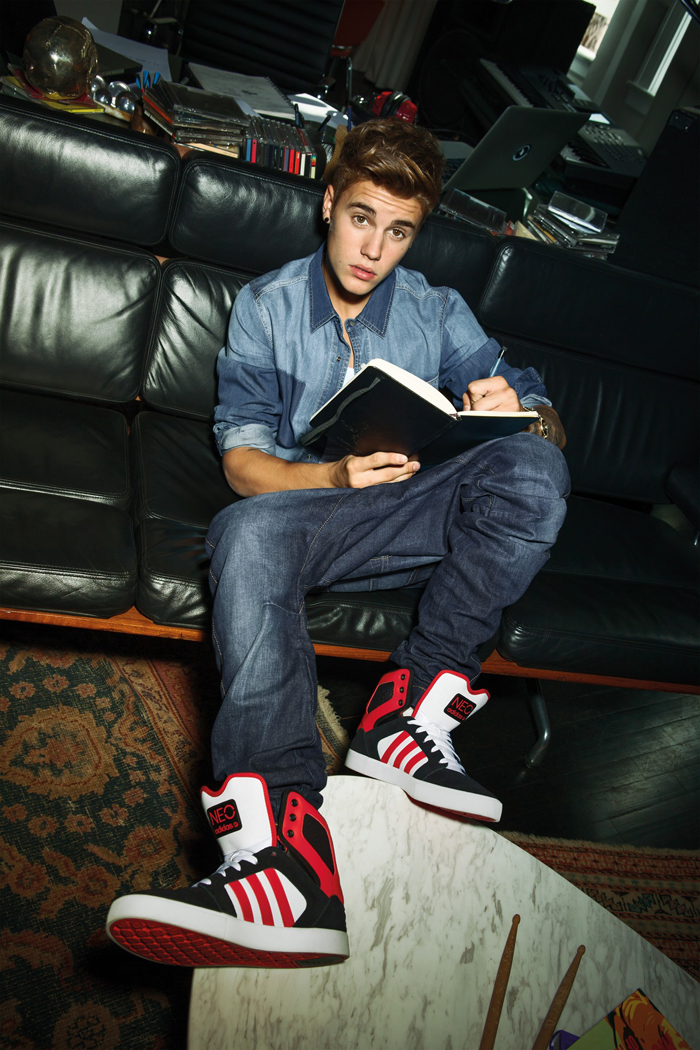 Last fall, we reported that Justin Bieber had signed a two-year contract with adidas to act as spokesperson and model for the adidas NEO (complete with ridiculous gold high-top sneakers to boot). Boy, adidas must be thrilled with all of the spitting and the peeing controversies of late, but try and forget about those distracting stories because we're supposed to be looking at the shoes in these brand new ads.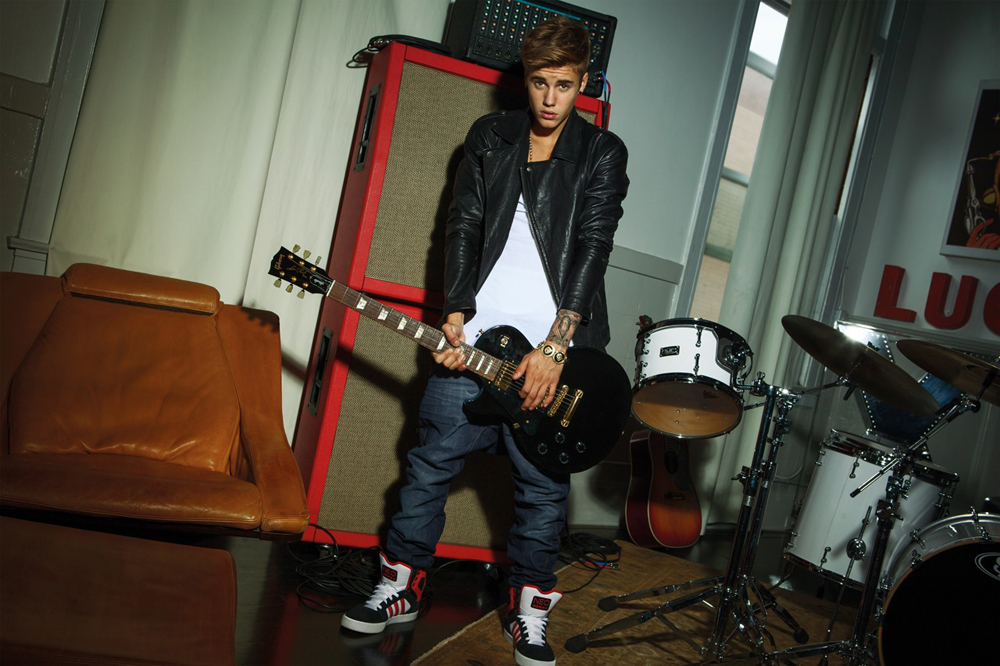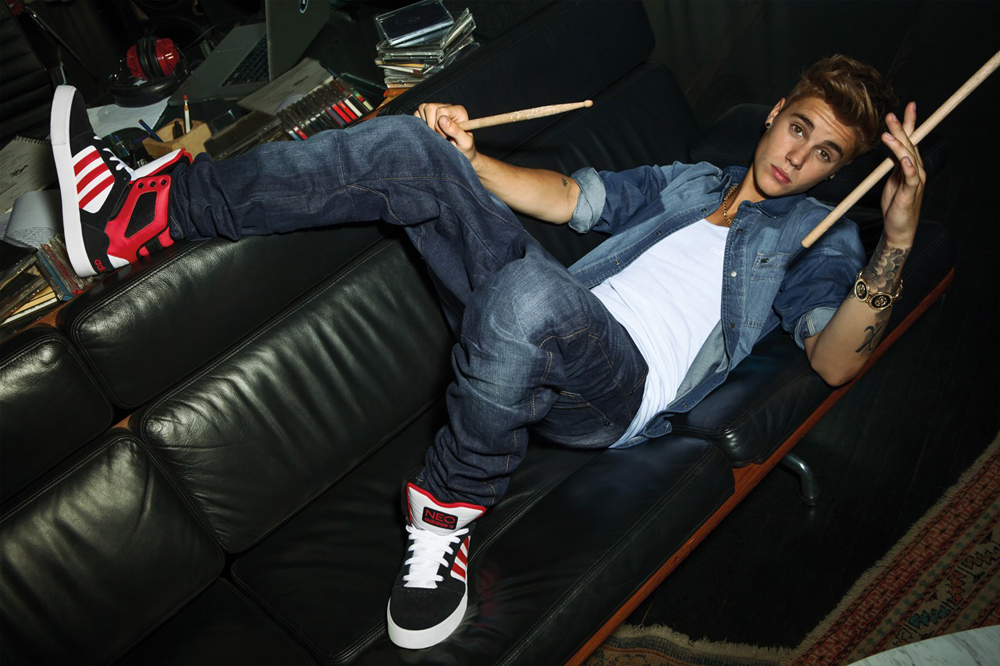 I know. These ads are so dumb, but they will probably appeal to the Bieber demographic if adidas wants to sell these shoes to …. I don't know … girls. Guys won't want them, right? I like how Bieber is trying to convince us that he can play the guitar and drums by clutching instruments like the music actually means something to him.
Meanwhile, Bieber has had yet another one of his tour buses (this time in Canada) get busted for weed although he wasn't on the affected bus at the time of the raid. Sharon Osbourne has also decided to weigh in on the Bieber problem: "He wants to be a mean boy, and he's about as mean as a f—ing kitten, and he's trying to act out. It's like pi–ing in a bucket. It's like, 'Oh, we're the bad boys!' F— off! You don't know what bad is." Speaking of bad (as in "awful," have you seen this video of Biebs attempting to cover Eminem's "Lose Yourself" at his Sunday evening concert in Detroit? Bieber couldn't even get the first line correct. So painful.
More adidas NEO nonsense. Something nice — at least he's wearing a shirt.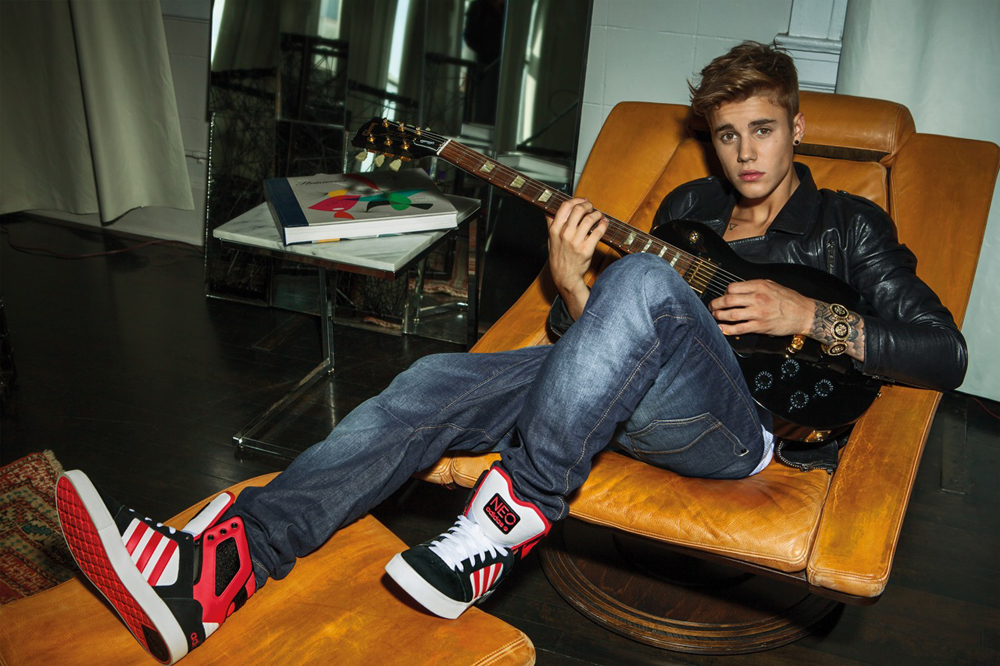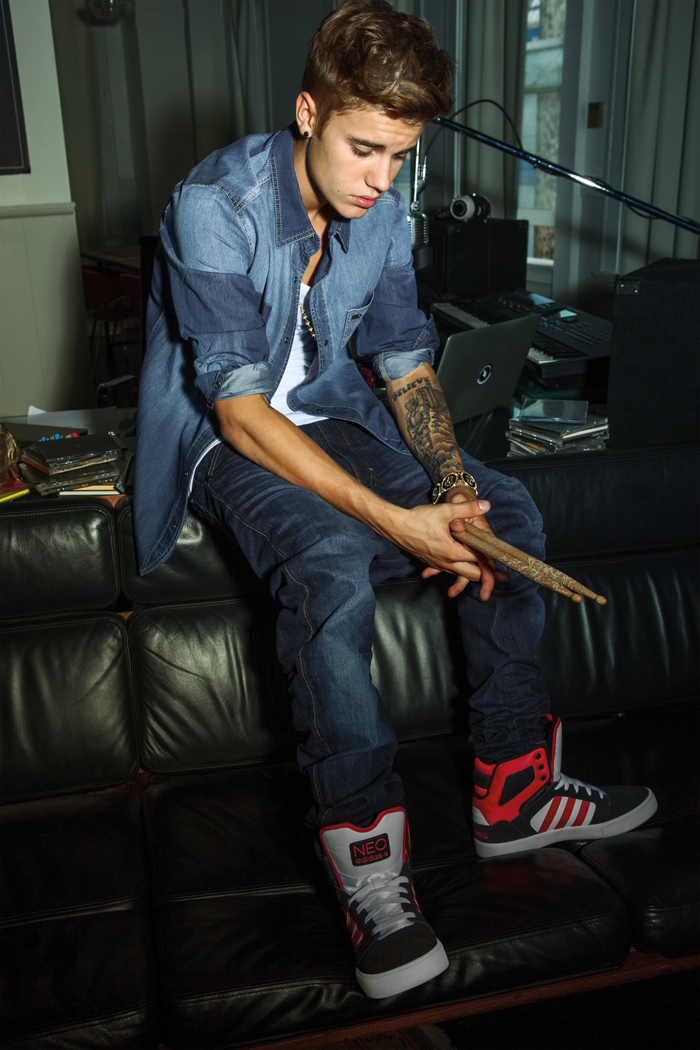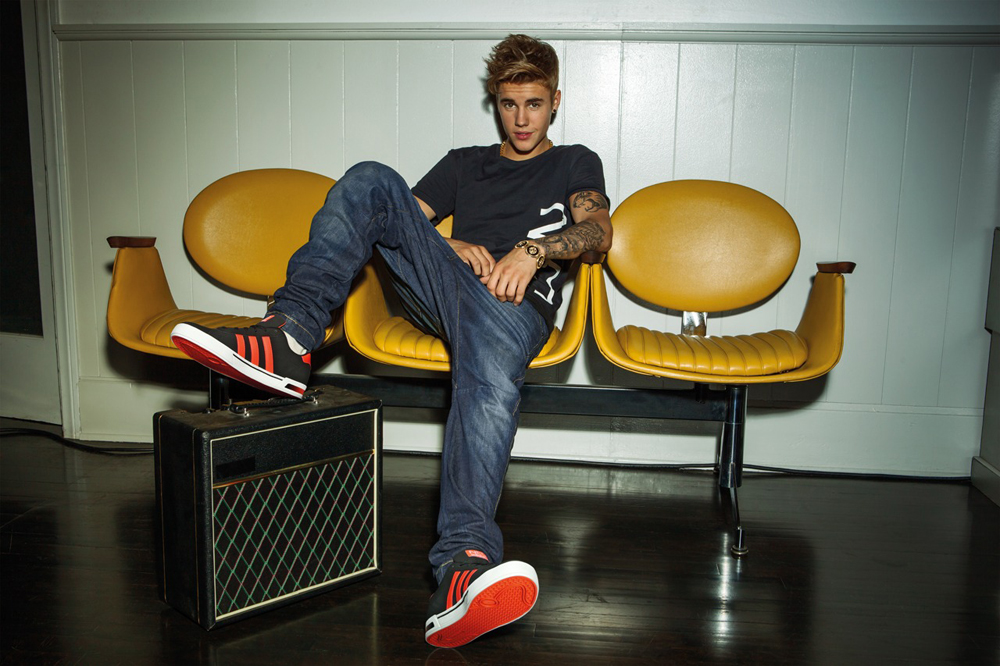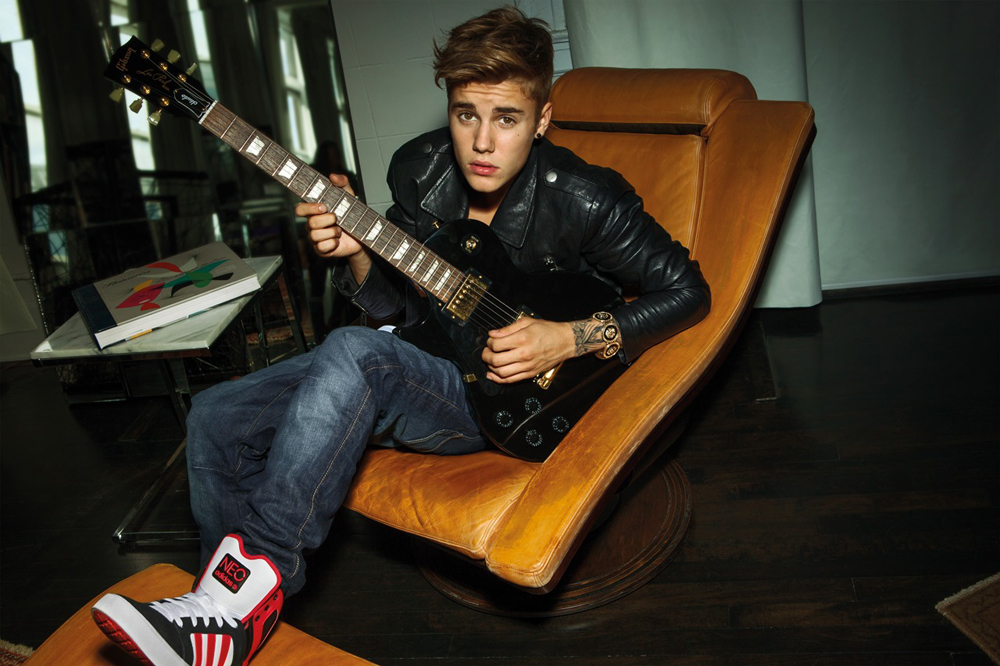 Photos courtesy of Adidas