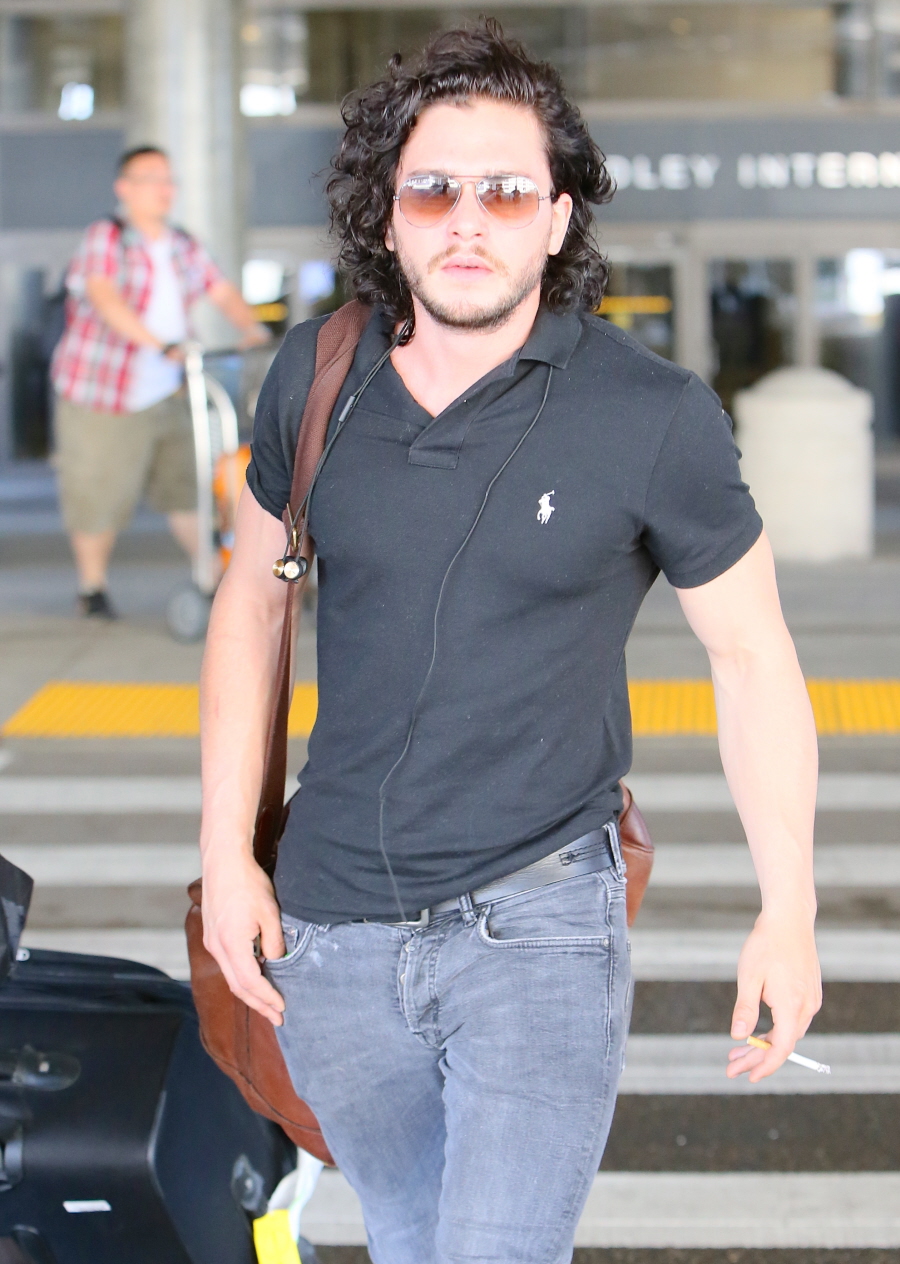 Kit Harington!! Yay! We don't get photos of Kit (Jon Snow from Game of Thrones) that often, and it's even rarer that we get candid paparazzi shots of him. Just like Erin Heatherton, Kit was photographed with a cigarette! Does that kill your crush on him, or do you have different standards for European actors? I find I have different standards for English and European actors. Like, I'm never surprised when I see a non-American actor with a cig. I just feel like in the UK and the rest of Europe, no one really cares if you're smoking a cig.
Anyway, Kit looks cute. He looks thin, right? Does he bulk up to play Jon Snow, or am I just judging his body from his costume, which makes him look bigger? Did I ever tell you that my mom is really obsessed with GoT? And she LOVES Kit/Jon. He's one of her favorite people on the show, and she's always going on and on about how handsome he is. It's kind of funny. She's a Snow Fan-Girl. But her obsession after this past season is The Kingslayer and Brienne of Tarth. She's shipping that relationship so hard, she kind of forgot about Jon Snow.
Kit was at Comic-Con a few weeks ago, and he previewed Season 4 for all of the GoTers saying, "I've just finished reading [the Season 4 scripts] and I genuinely think it's my favorite one so far. And that sounds like I'm pulling your leg. I'm not. I'm not doing the actor thing of saying 'each season is brilliant' because I have to. I think it's a really powerful season. It's very action-filled." It better be. Because while last season had some good parts, it was slow as molasses.
And since it's becoming more and more of a peeve for me, let me just say – men should not be wearing skinny jeans. At all. Ever. I don't care if you're married to Anne Hathaway and she wants to be twinsies. I don't care if you're Jon Snow, the Watcher on the Wall and Secret Double-Agent Wildling. DO NOT WEAR SKINNY JEANS.
Last thing: I'd bang those beautiful curls into oblivion.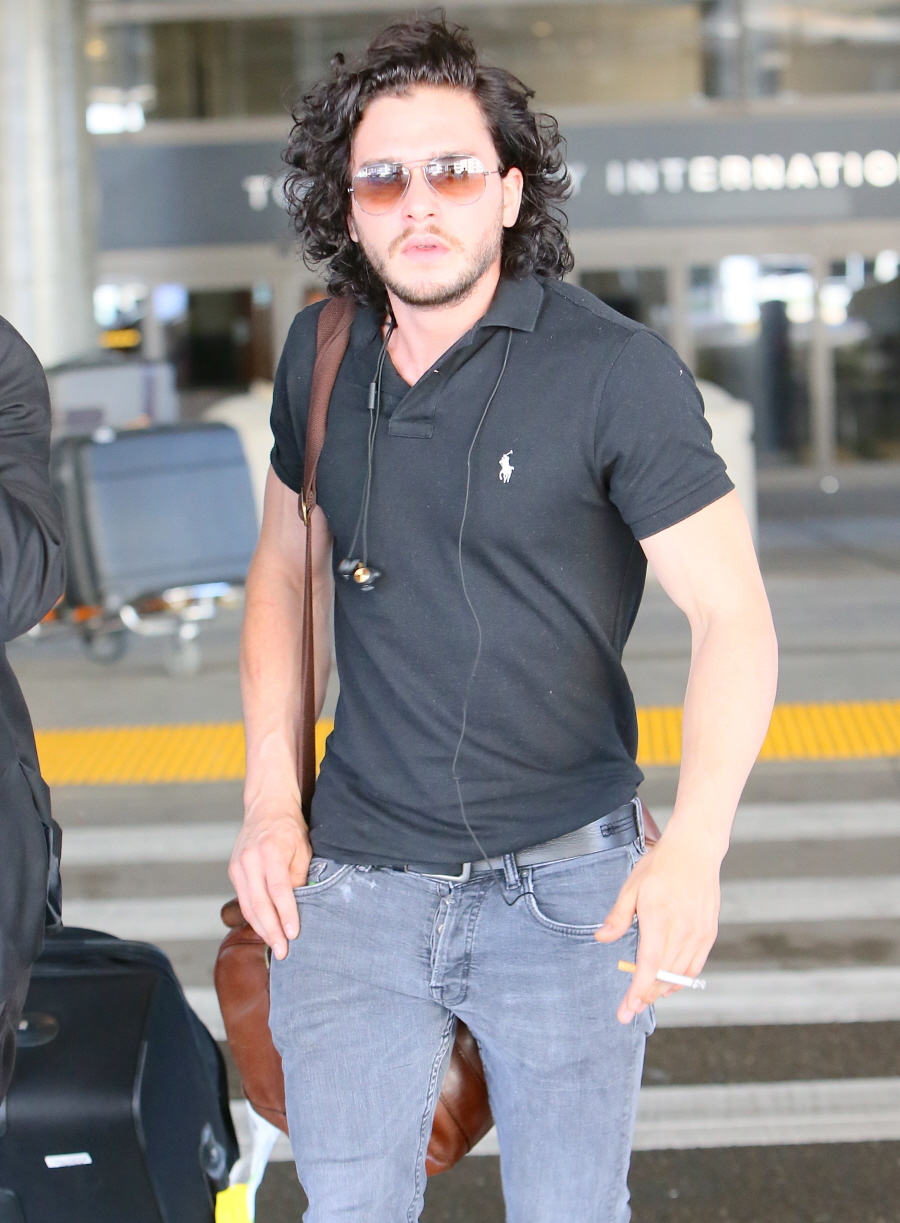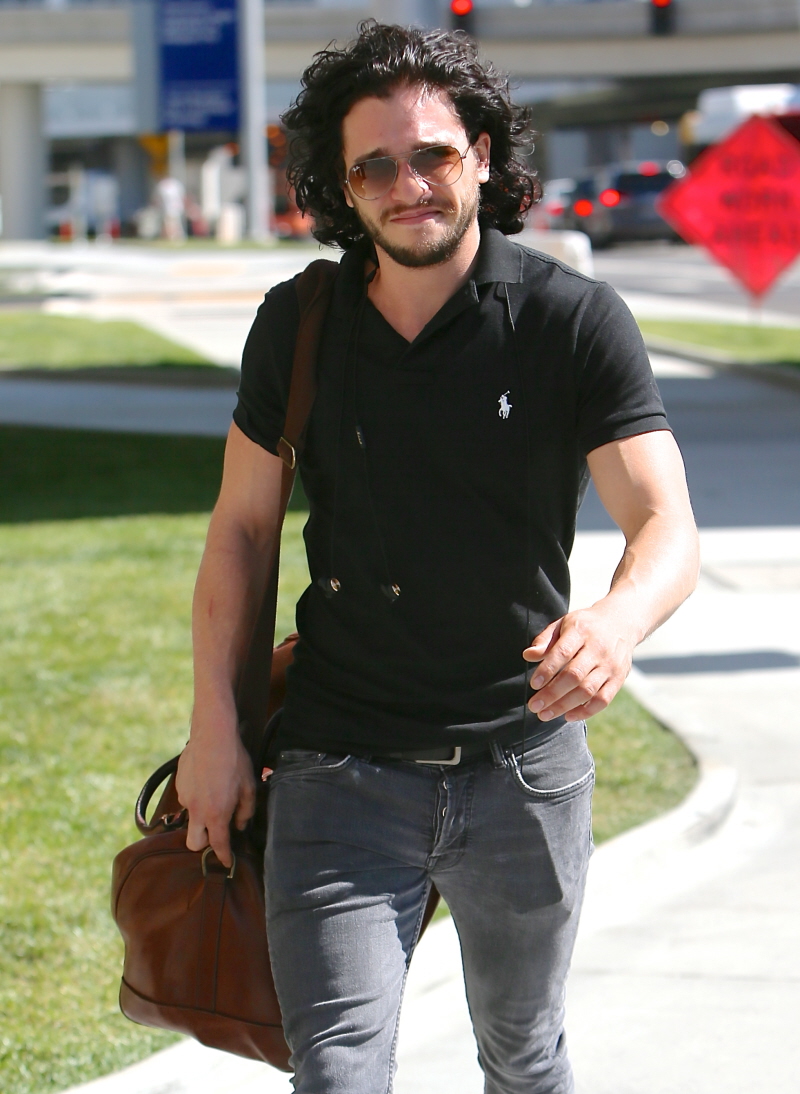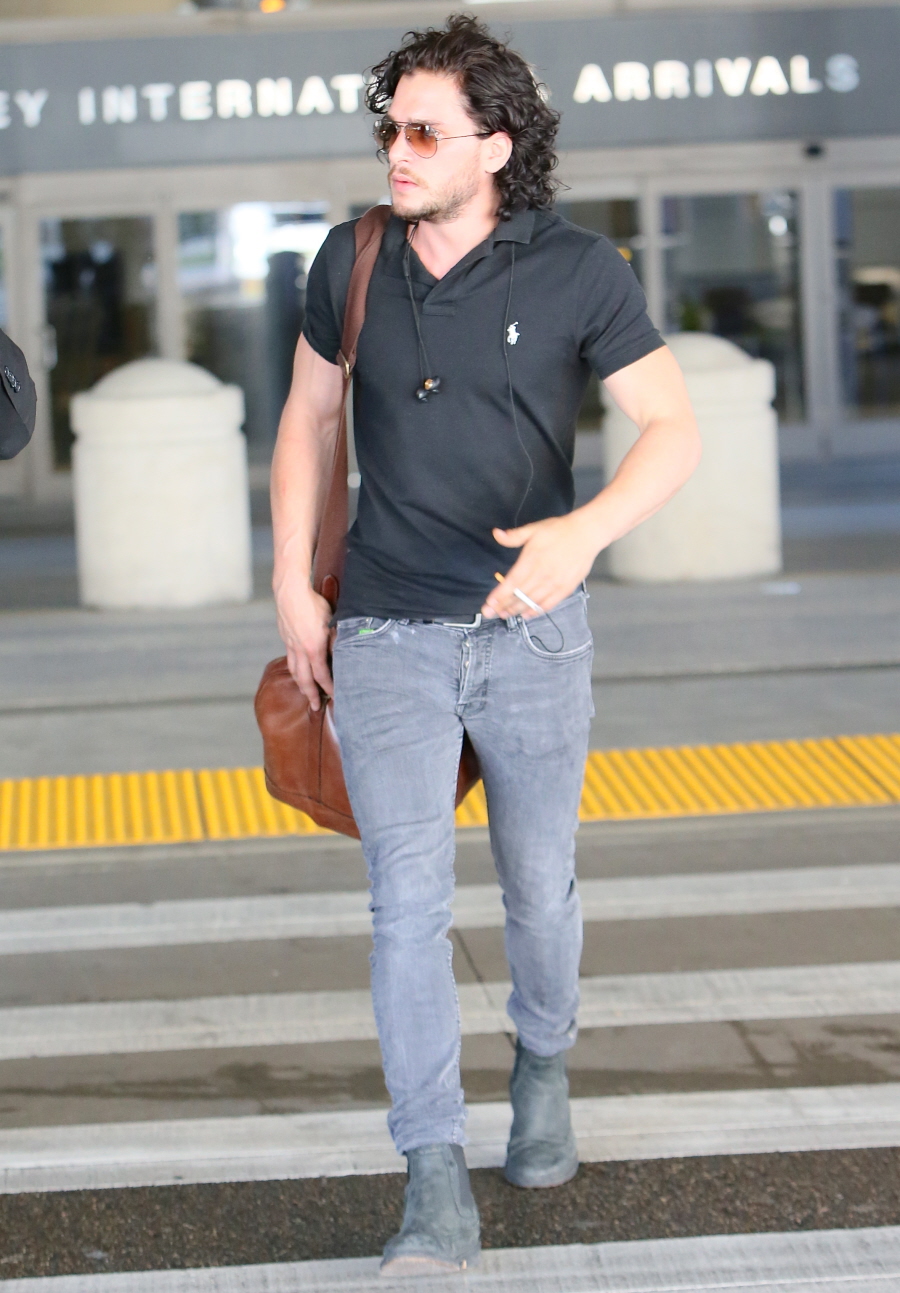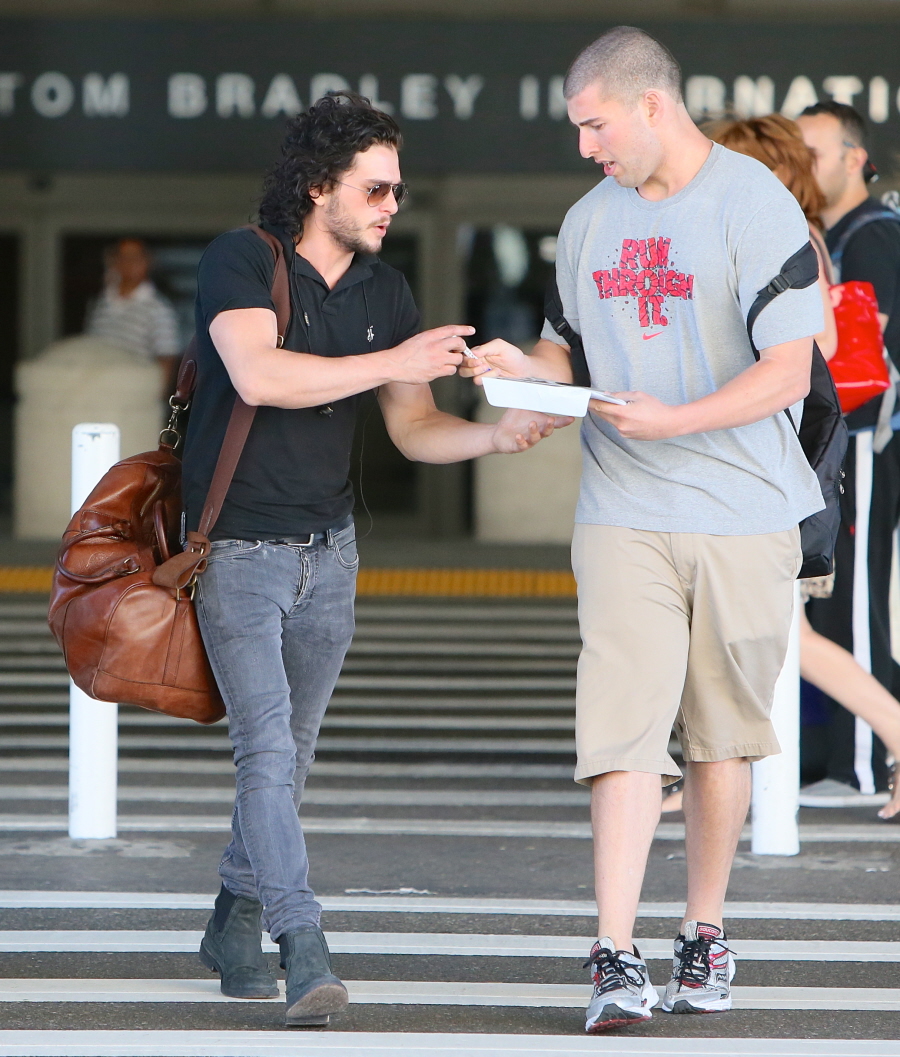 Photos courtesy of WENN.