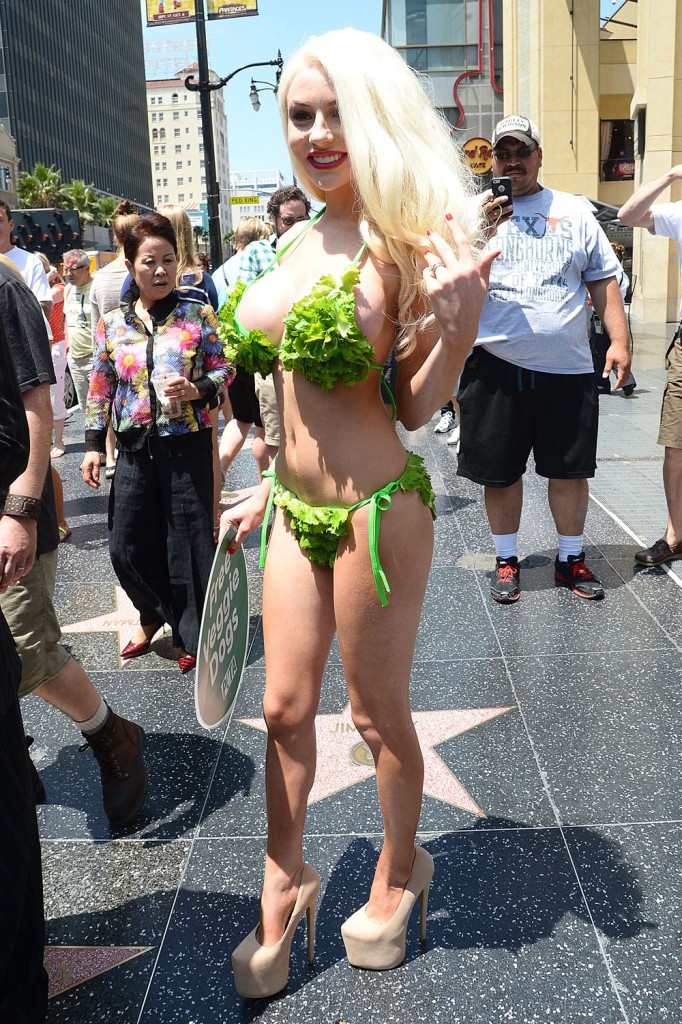 These are photos of Courtney Stodden, 18, showing off her new DD implants in a bikini with lettuce on it. Pamela Anderson did it first and much better. This is some kind of half-assed stunt for PETA, which has really been scraping the bottom of the barrel the past few years with celebrity spokespeople. Courtney pranced around with her comically oversized boobs and fed veggie hot dogs seductively to male passers by. I think the lady's face off to the side in the photo above just about says it all.
Courtney Stodden was spotted strutting her stuff in a bikini made entirely out of lettuce earlier today in Los Angeles. But the risqué attire wasn't just for fun, she was making a statement on behalf of PETA.

She is the latest celeb to show her support for the anti-animal cruelty organization and she did it all in true-to-Stodden style.

The 18-year-old blond celeb filmed a PSA for PETA right on Hollywood Boulevard and held up a sign that read, "Get Fit, Go Veg!" She educated fans about the benefits of becoming a vegetarian and spoke openly about becoming an advocate for animal rights.

While we're sure pedestrians got the message, they were most likely paying more attention to the scantily-clad star. And shockingly, this isn't the first time that a celeb has donned nothing but lettuce for a good cause.
Yeah, PETA jumped the shark a long time ago and this just kind of hammers the point home. Courtney did some kind of PSA while she was attention whoring so you know that's going to come out soon. If Courtney and Doug can't get attention from talking about their cringe-inducing sex life, they'll bring out a scantily-clad Courtney shilling for a "cause." I can't decide whether this is funny, sad, disgusting or a kind of toxic mix of all those things, like those glass candies that will tear up your insides if you eat them.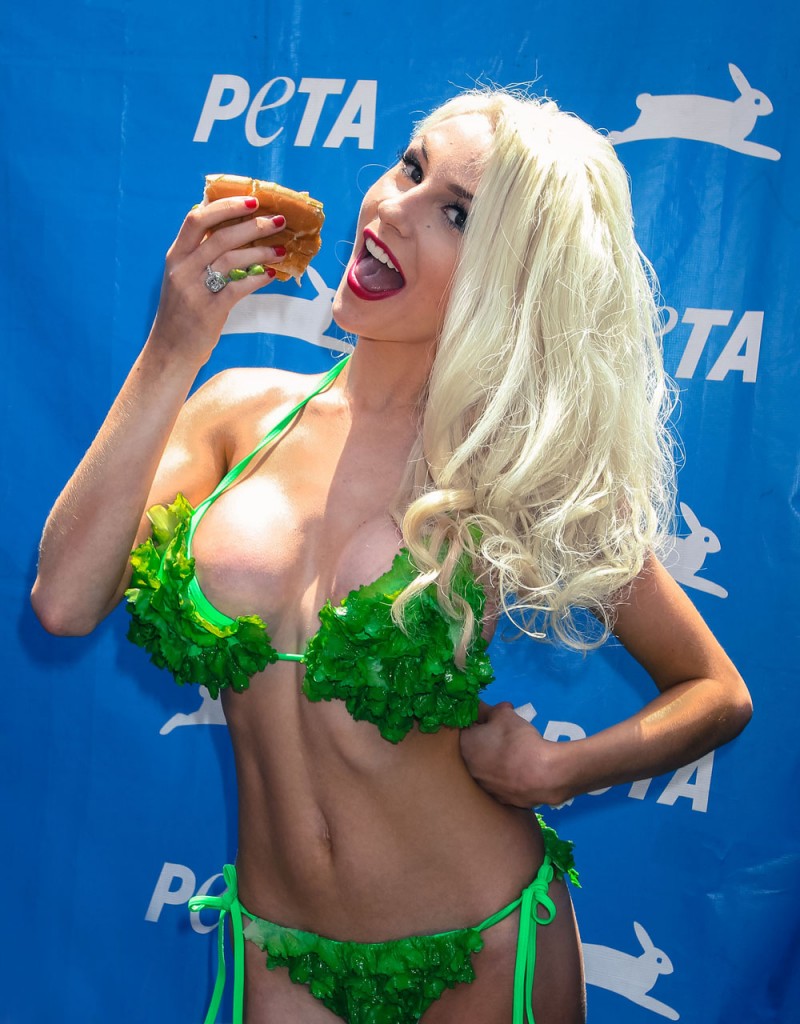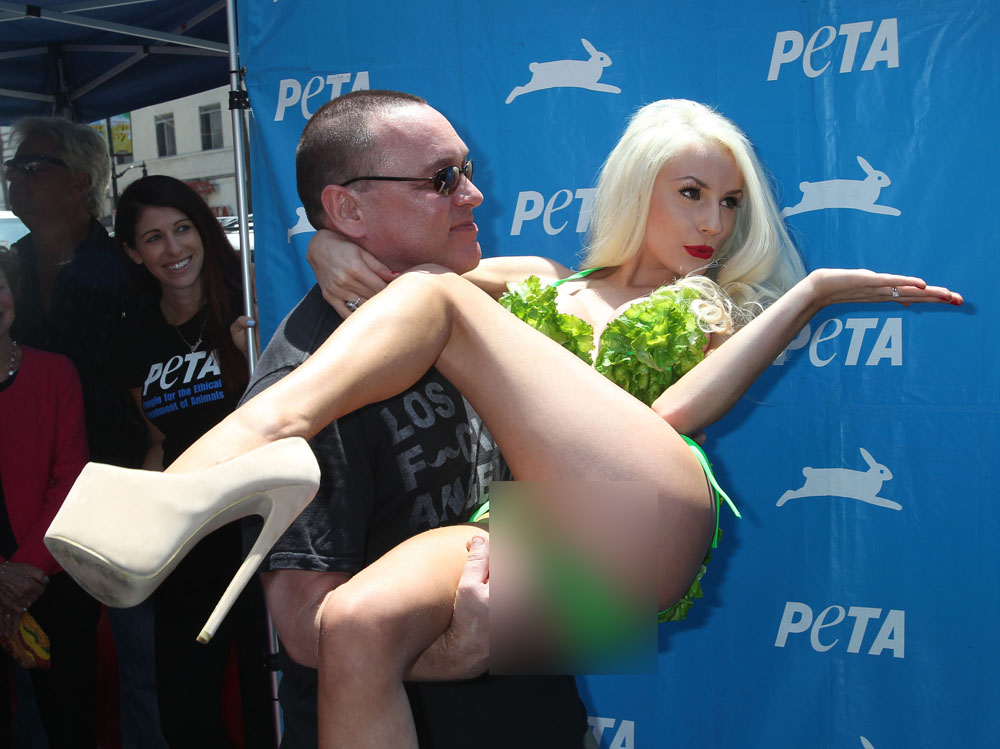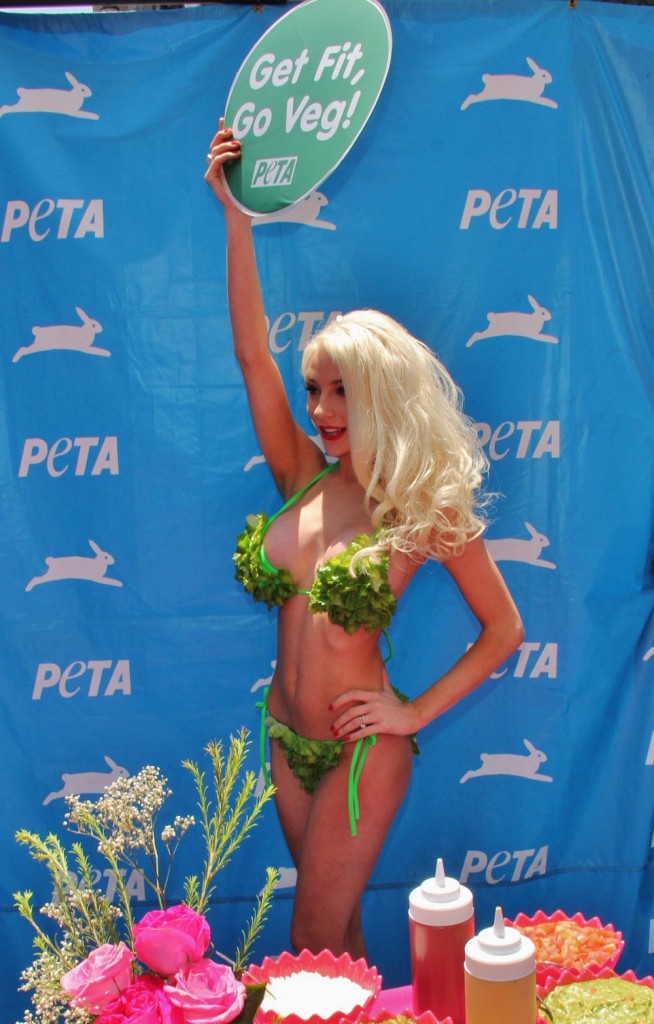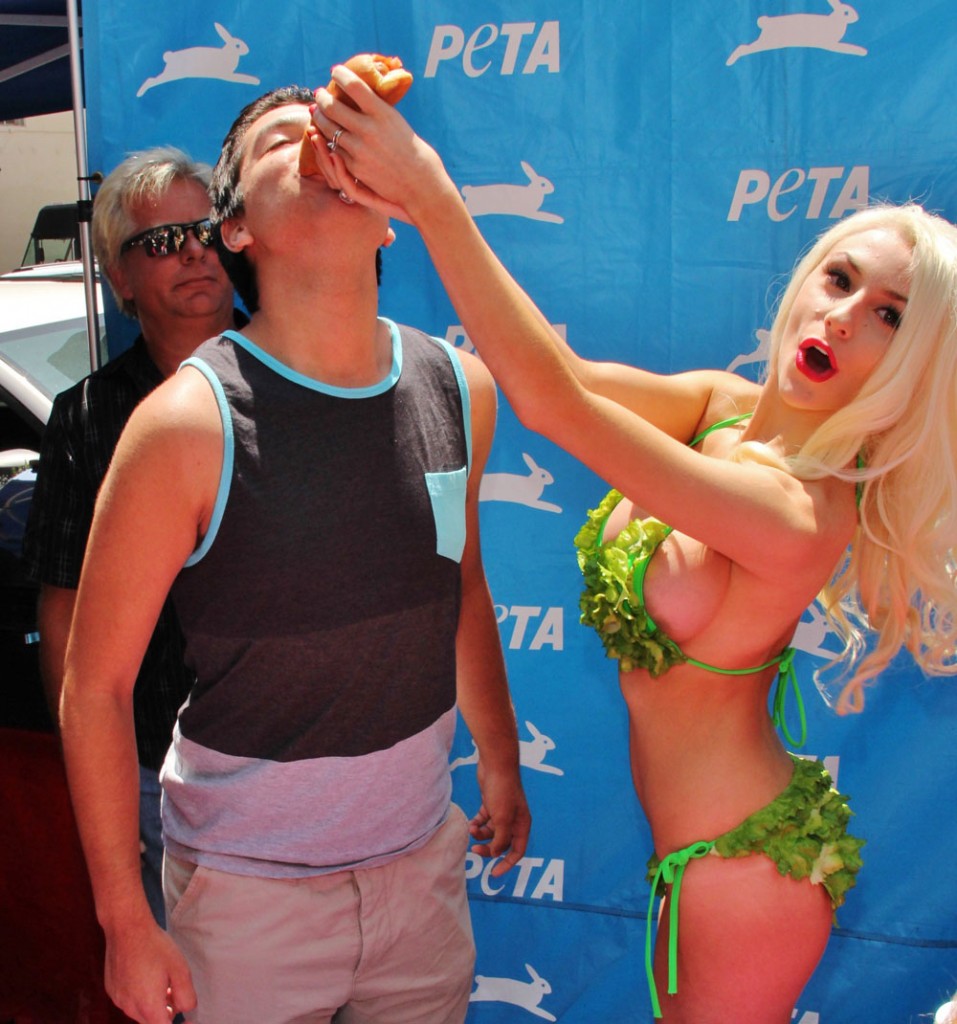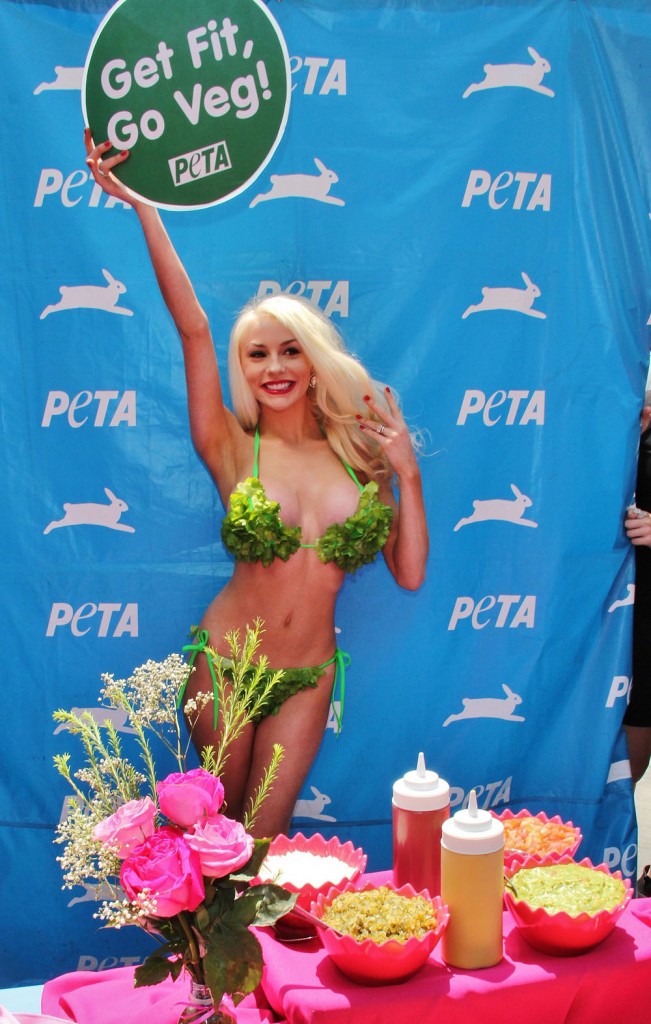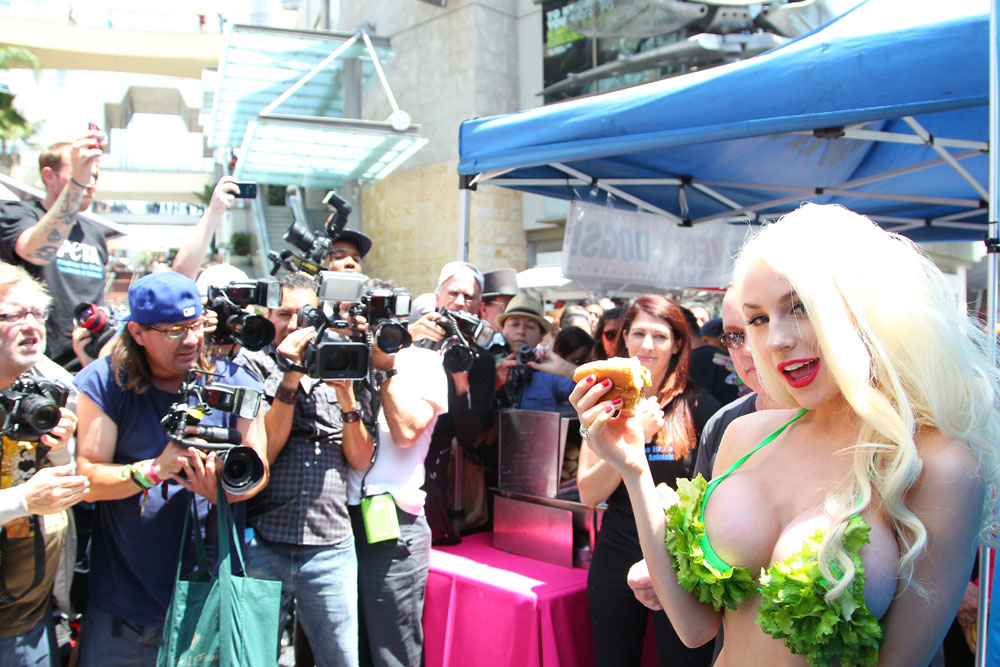 Photo credit: WENN.com and FameFlynet