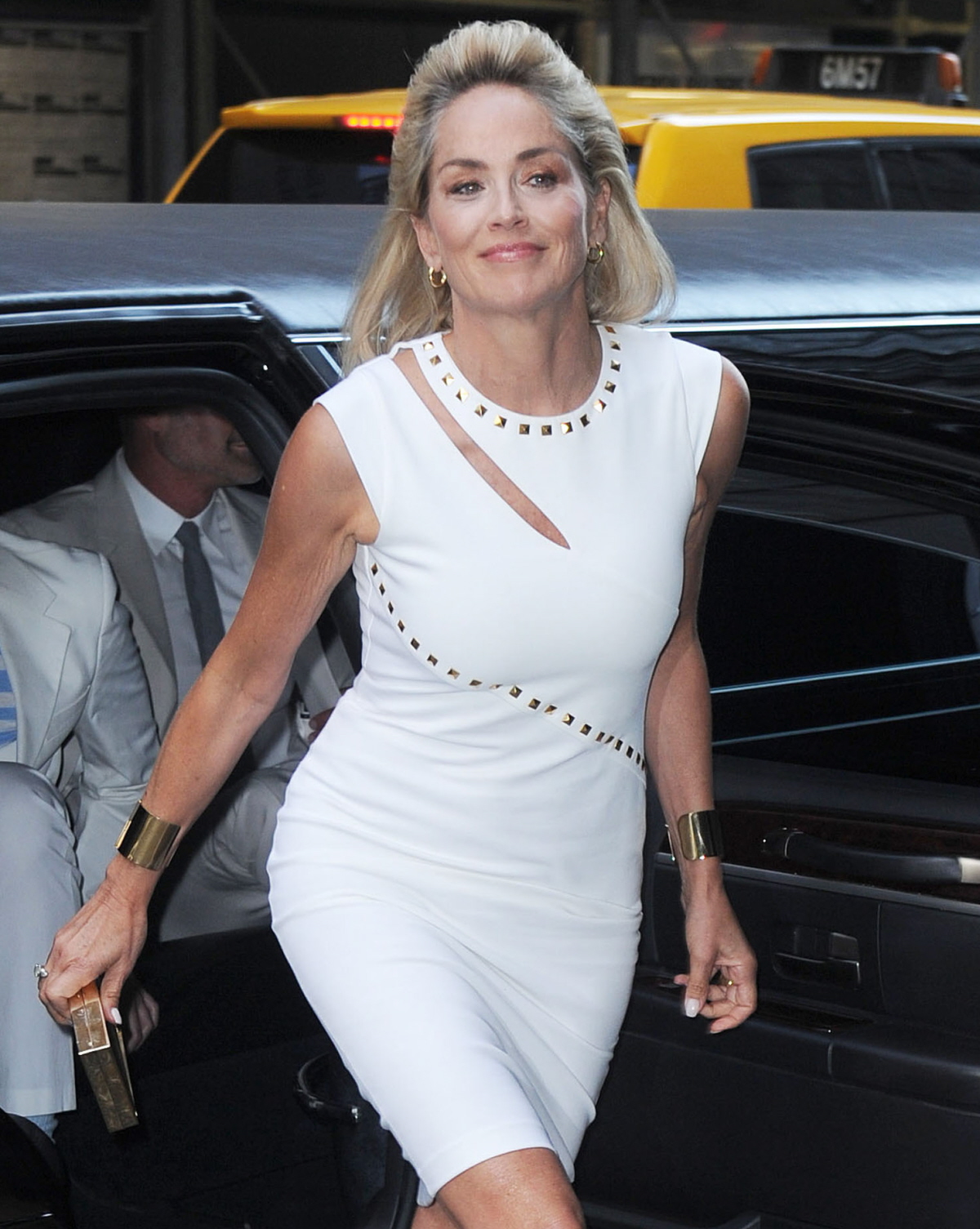 Sometimes I watch p0rn. Is that a big deal? Even though I am not the target audience for 99.9% of p0rn, I still find myself occasionally watching p0rn or something p0rn-adjacent. Like, I finally watched an edit of Farrah Abraham's "film". It was awful and it made me sick to my stomach. Anyway, I am obviously not up to Sharon Stone's meticulous standards. Sharon currently stars in Lovelace, a bio-pic of Linda Lovelace, star of Deep Throat. Sharon plays Linda's mother. So when Sharon attended the premiere/screening of Lovelace, she got a question about p0rn. Sharon wants you to know that she would NEVER!
In the upcoming biopic Lovelace, Sharon Stone stars as mom to Deep Throat porn legend Linda Lovelace. But what does Stone actually know about Deep Throat — or porn in general? Nothing. She hadn't seen Deep Throat prior to making Lovelace, she told us at a Cinema Society screening last night. ("Why would I?") And she hasn't seen it since. "I have never seen a pornographic film," she added. Seriously? "Yes."

Peter Sarsgaard, who plays Lovelace's husband, on the other hand, has watched porn. And he has some thoughts.

"The only kind of pornography that has ever held an interest for my mind, for any length of time — because pornography by its very nature is kind of just momentary — is Scandinavian pornography," he said. "It's always very beautiful. They filmed it, and they had a kind of flair. I remember seeing … I think her name was Seka. She wouldn't have sex very much, it would all just be kind of like, Seka, being awesome. Very shabby-chic, also. Yeah, kind of like, fairy. Shabby-chic fairy." Is this porn contemporary? (Where can we find it?) "No, it's old. It's old, so it feels okay to watch. [Laughs.] Because I think a lot of pornography now is just so brutal, unbelievably brutal. And I know it probably was back in the time that I have a memory of it being not brutal, in its own way it is. But now it's like, so obvious that it's not — I don't know what it's for. There's not too many people making love doing porn these days." Seka needs a comeback.
I didn't realize that certain kinds of p0rn could have some kind of ironic hipster cred, but then Peter Saarsgard crapped out that answer and now it all makes sense. Hipsters watch p0rn… and get an ironic boner. But only for vintage Scandinavian p0rn with shabby-chic accoutrements, sparkled with fairy dust.
As for Sharon… chica, we saw your beav in Basic Instinct. Why so demure?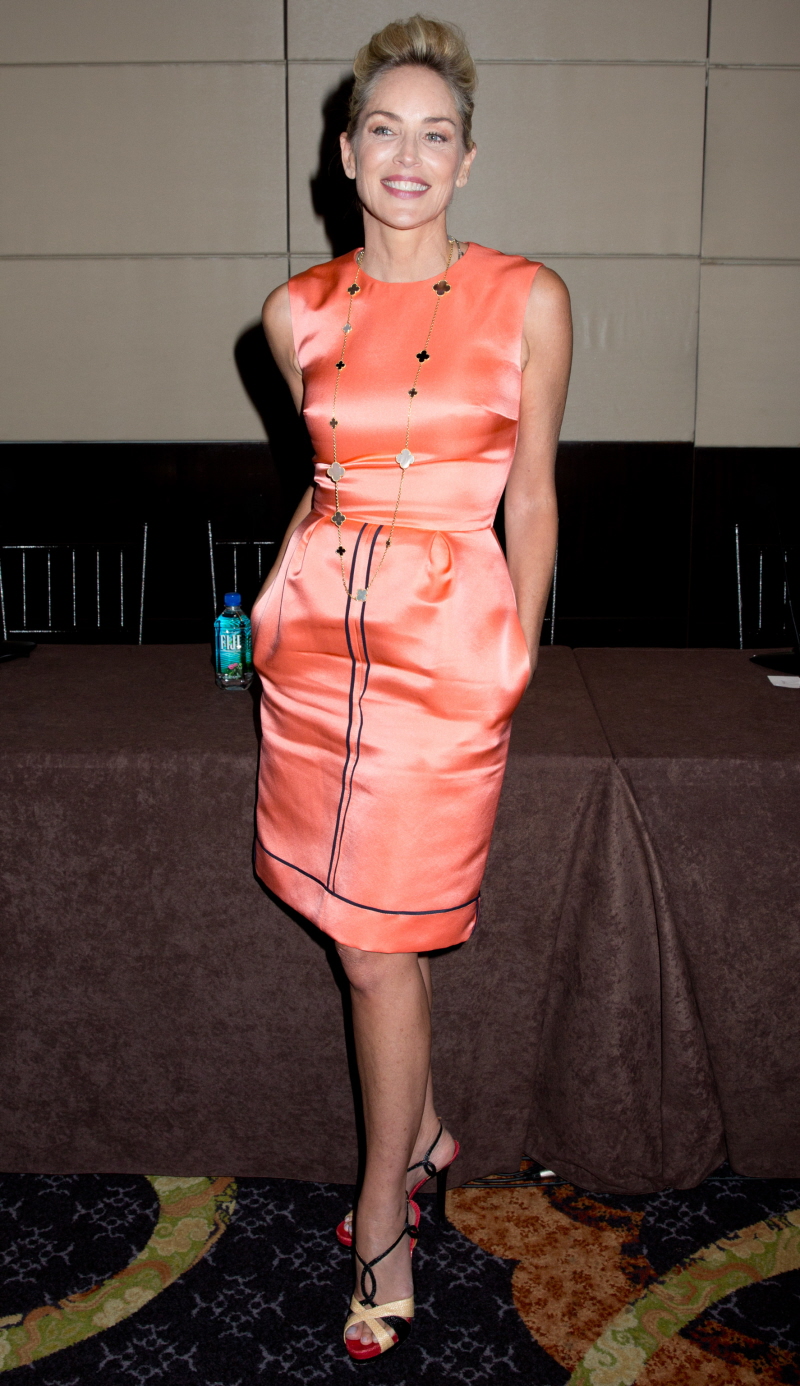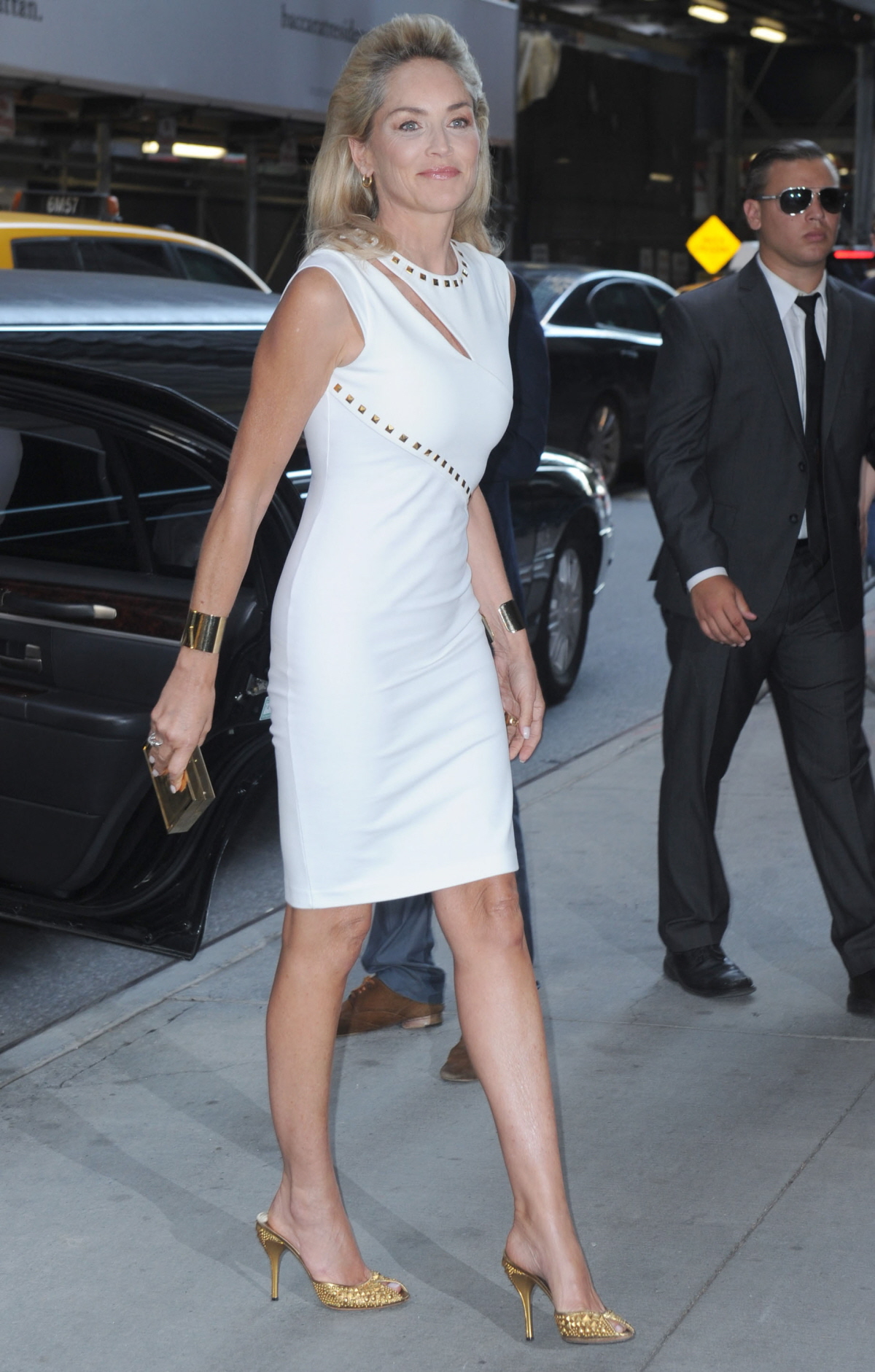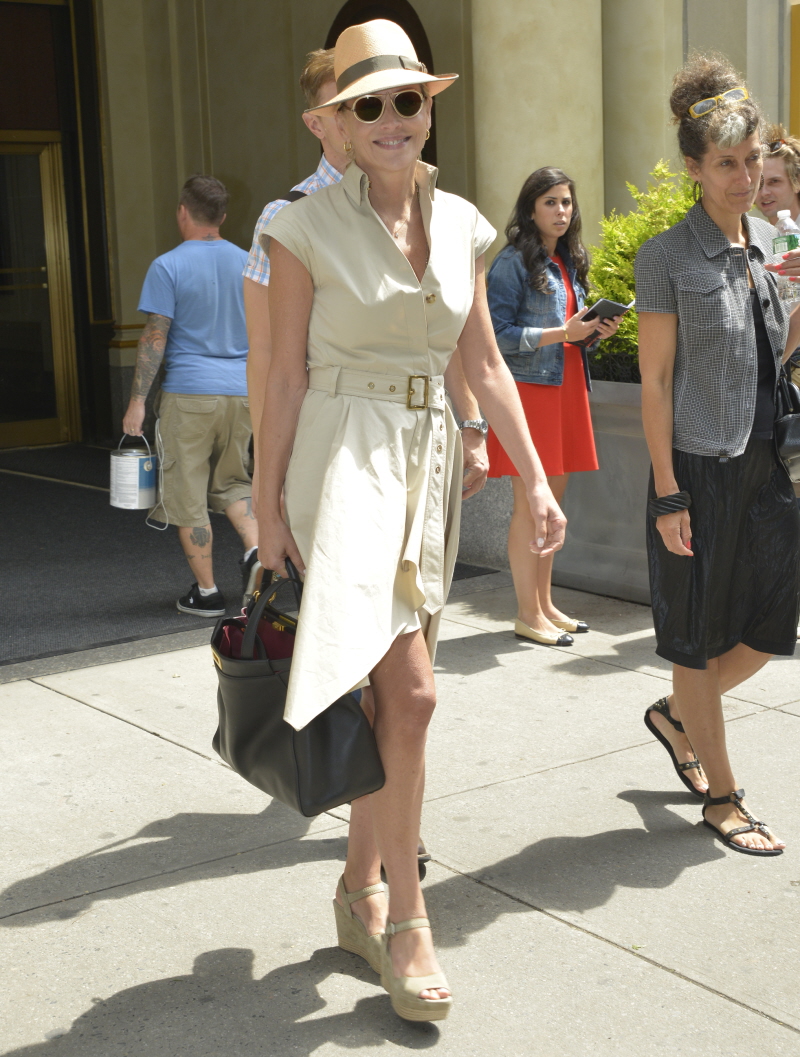 Photos courtesy of WENN, Fame/Flynet.