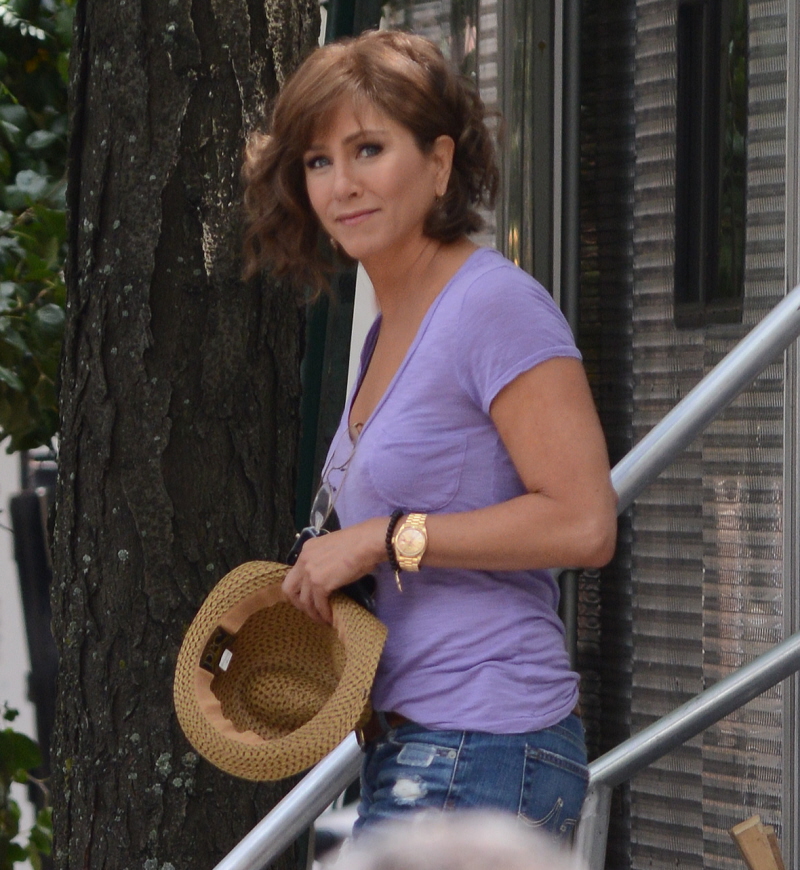 Jennifer Aniston is 44 years old. I hoped that by now the tabloids would stop with the "Is she pregnant?!!?" covers, but not so much. It's not that it's completely unheard of for a 44 year old to get pregnant (although with each year, it gets less likely), but I just thought that after two decades of bump-watching Jennifer, we could all finally get over it and acknowledge that she only talks about wanting babies when she's promoting a movie, and the rest of the time she just enjoys her Cabo vacations, her mojitos and her workouts. But Jennifer does cover this week's issue of In Touch Weekly and it's all about how she wants a baby and IVF something and BABIES. Just in time for We're The Millers.
Jennifer Aniston has said that she definitely sees children in her future and it might be time for the Friend to become a mommy with a new report claiming she's using in-vitro fertilization to get pregnant.

The 44-year-old star has been engaged for almost a year to hunky Justin Theroux and pictures shows her looking rounder than usual with a possibly baby bump are leading to the speculation that she's having a baby.

"She definitely seemed to have gained some weight," an eyewitness told In Touch magazine about the actress on set of Squirrels to the Nuts in NYC.

The magazine says "according to new reports, Jen has begun IVF treatments, and if all goes as planned, she will be pregnant by her 45th birthday on February 11."

"She held her script right in front of her stomach."

Longing for a baby since divorcing Brad Pitt, who has six children with Angelina Jolie, Jen is apparently showing signs of IVF side effects.

"She wasn't as chipper as she has been," a witness said about her on-set demeanor.

Jen also is reportedly trying to make sure that she has a healthy baby but is aware that she needs to get moving on having a baby.

"She knows the clock is ticking – she's well aware of it. She's also done her homework. She's explored all methods for having a baby and knows what her options are with IVF. She's educated herself."

The magazine says that Jen is handling the stress of trying for a baby well.

"There is no desperation. If it's meant to be, it's mean to be."

However, her rounder face and tummy hiding tactics are only going to be able to delay an announcement for a little while.

Her rep says Jen is not pregnant but a source told the magazine that her fiancé is ready for a family too.

"Justin didn't always want kids, but his life with Jen changed his perspective on being a dad."
So the "proof" (of IVF) is that she looks "puffy" and she's holding scripts in front of her midsection? Ugh. If anything, I think Jennifer's daily pap stroll has proven that her body is in excellent shape – she looks the same to me. As for the alleged puffiness in her face… some days it's there and some days not so much. I'll think it's boozy puffiness or fillers before I'll think it's pregnancy. But… whatever. This is like the 20-bajillionth story about Jennifer maybe being pregnant. Enough.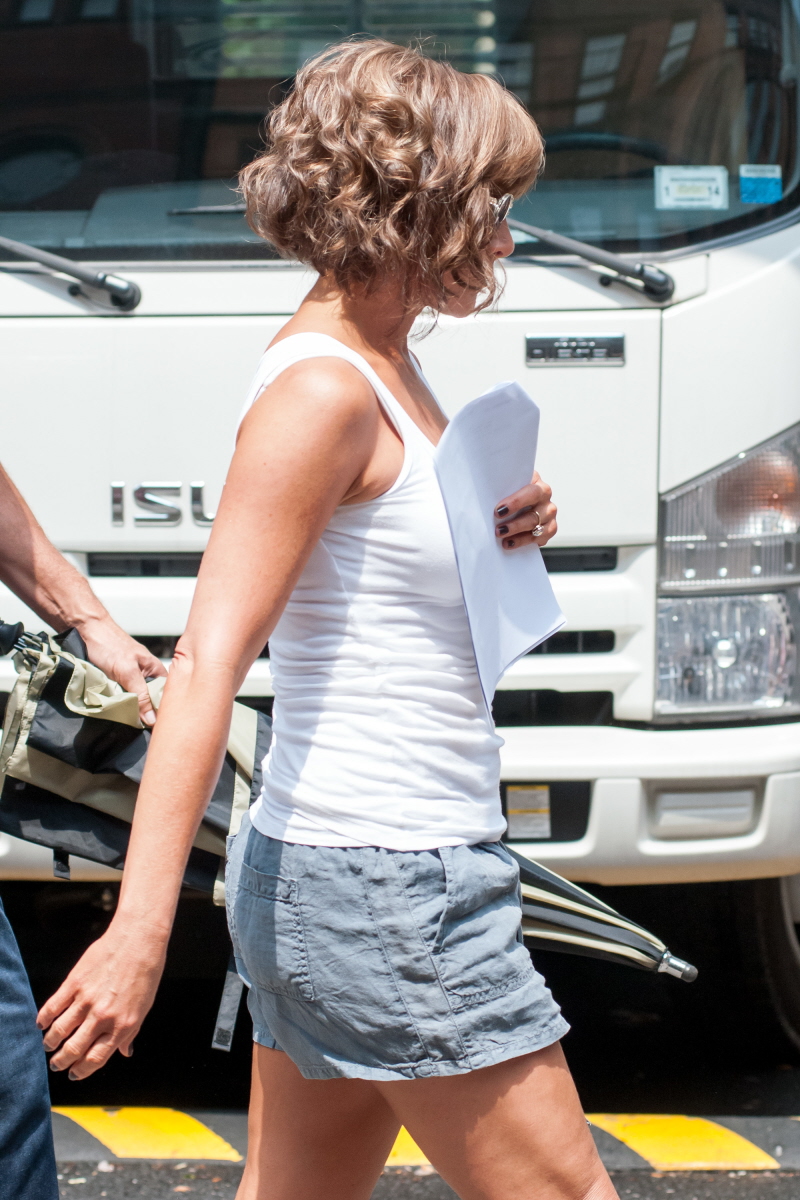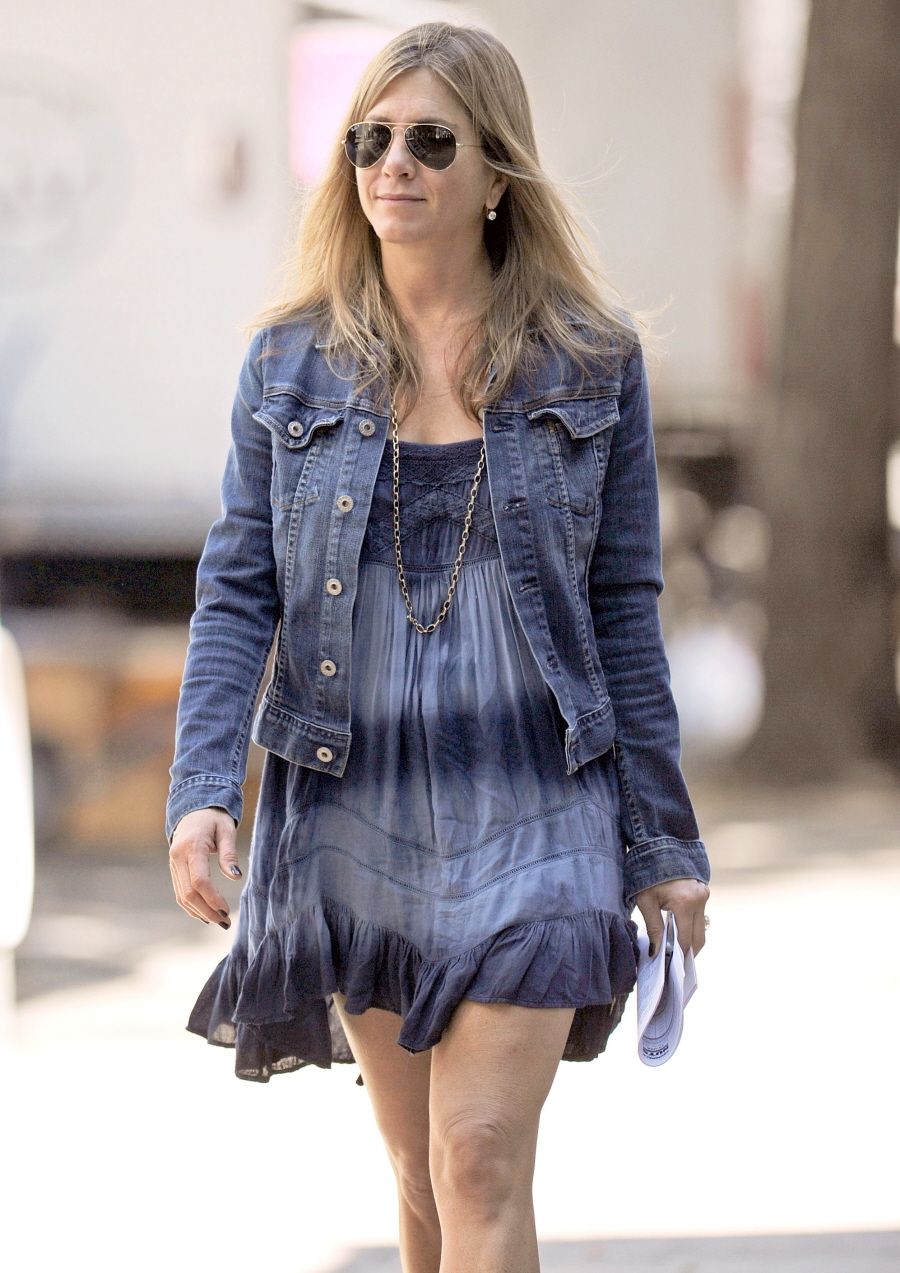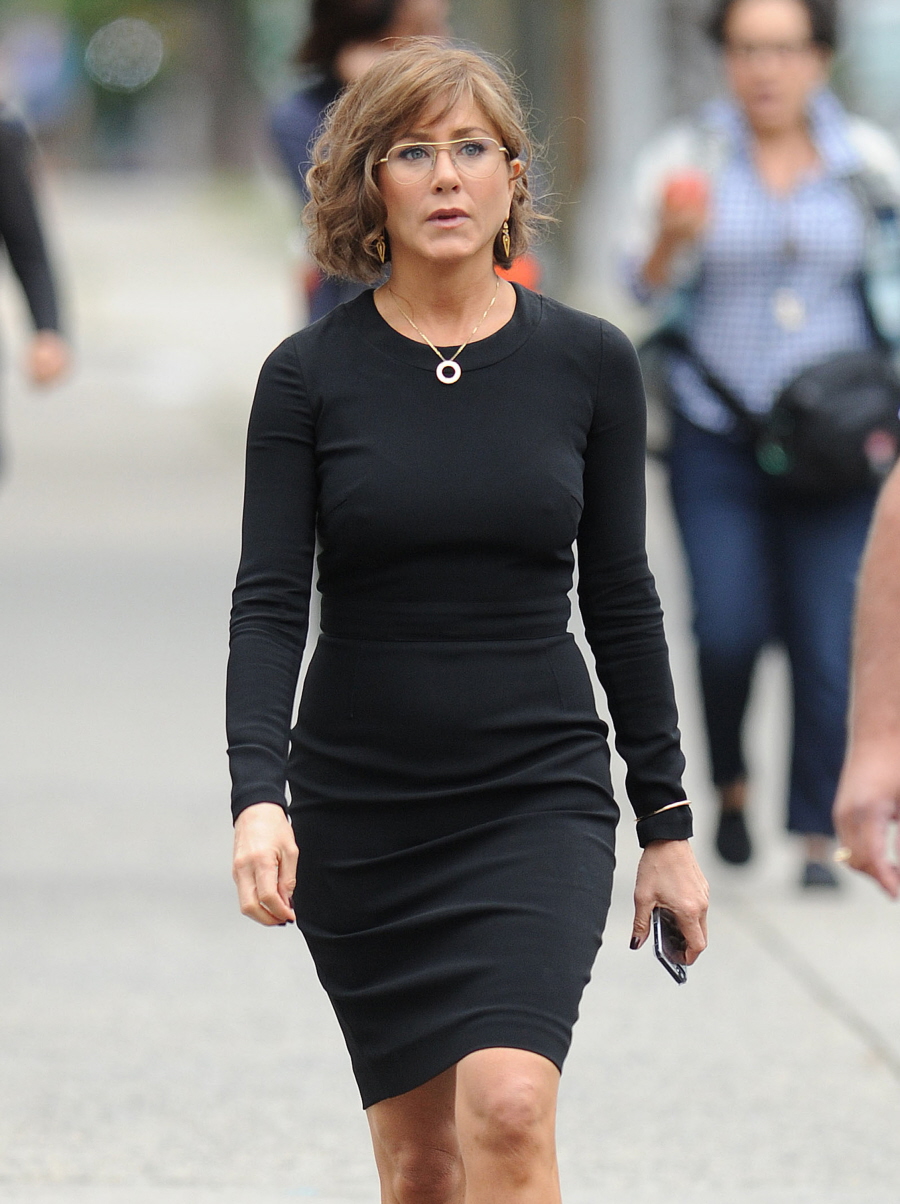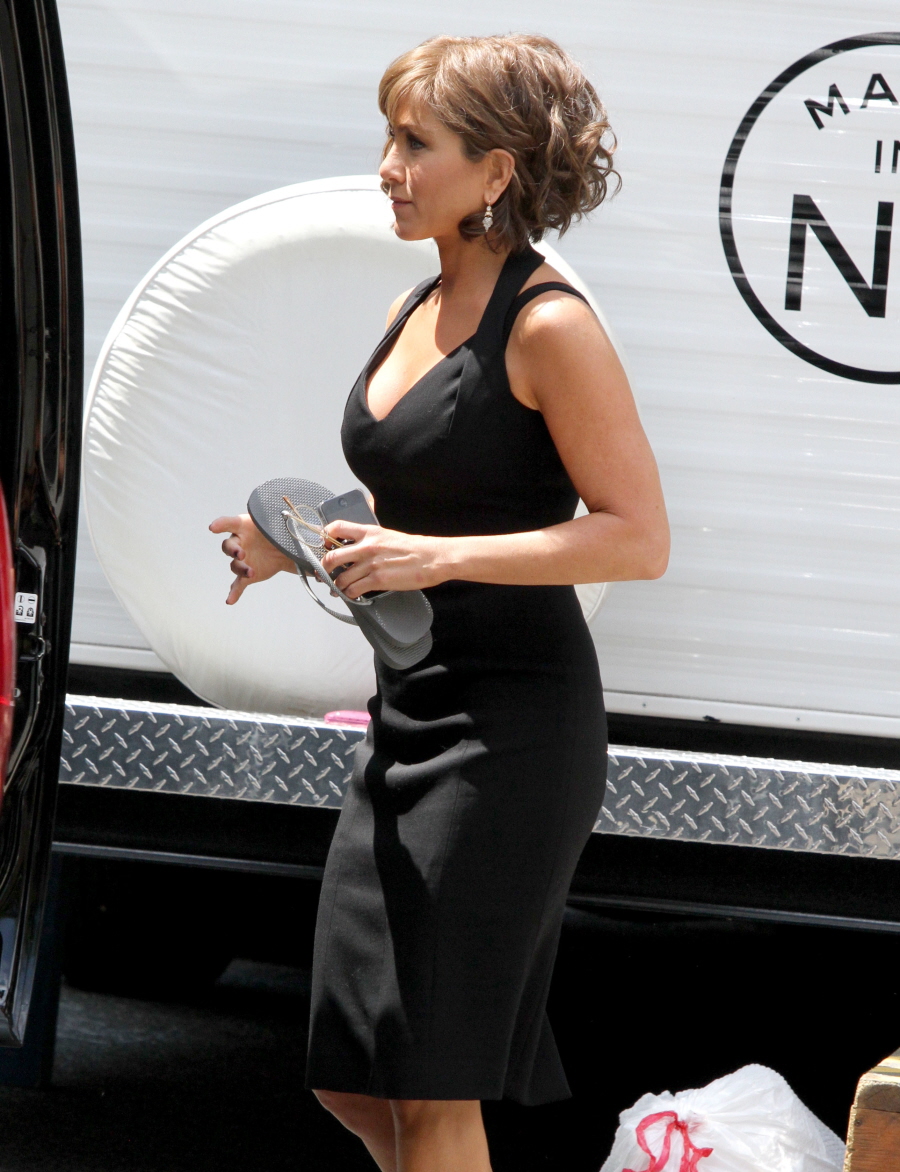 Photos courtesy of WENN, Fame/Flynet.