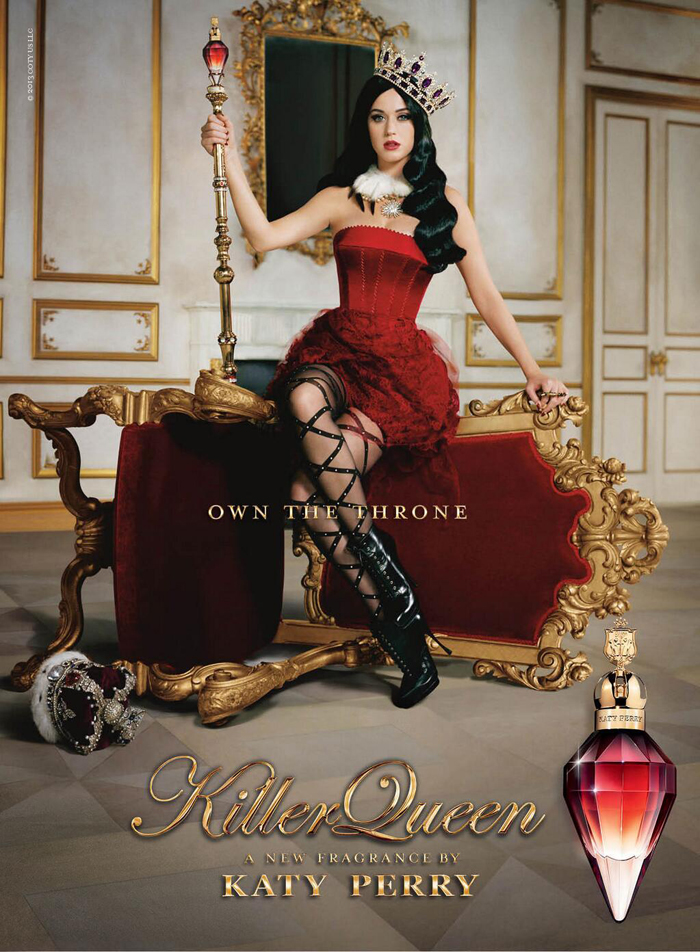 This is the new promotional poster for Katy Perry's third fragrance, Killer Queen, by Coty. The partnership between Perry and Coty is a new one since Katy grew quite frustrated that her fans weren't able to get their mani-pedi'd fingers and toes upon her second perfume, Meow. Naturally, this is a ridiculous ad upon its face, but then one realizes that it perfectly accompanies Katy's usual manner of excess. Besides, Katy named the fragrance for her love of Freddie Mercury, so it's hard to hate.
On Tuesday, we covered Katy's admittedly appealing Dolce & Gabbana ensemble on the cover of Elle UK, but the rest of the story quickly devolved into her PR-geared denials of getting with Robert Pattinson in anything other than a friendly capacity. Now Elle UK has revealed yet another layer of the interview that features Katy getting down 'n' dirty with her claims about being buddy-buddy with ol' Sparkles and not breaking the girl-code of ethics with Kristen Stewart. Katy claims that (in addition to her unfortunate ownership of boobs) it's simply not possible that she could be getting with Sparkles because — get this — she farts in front of him. Seriously: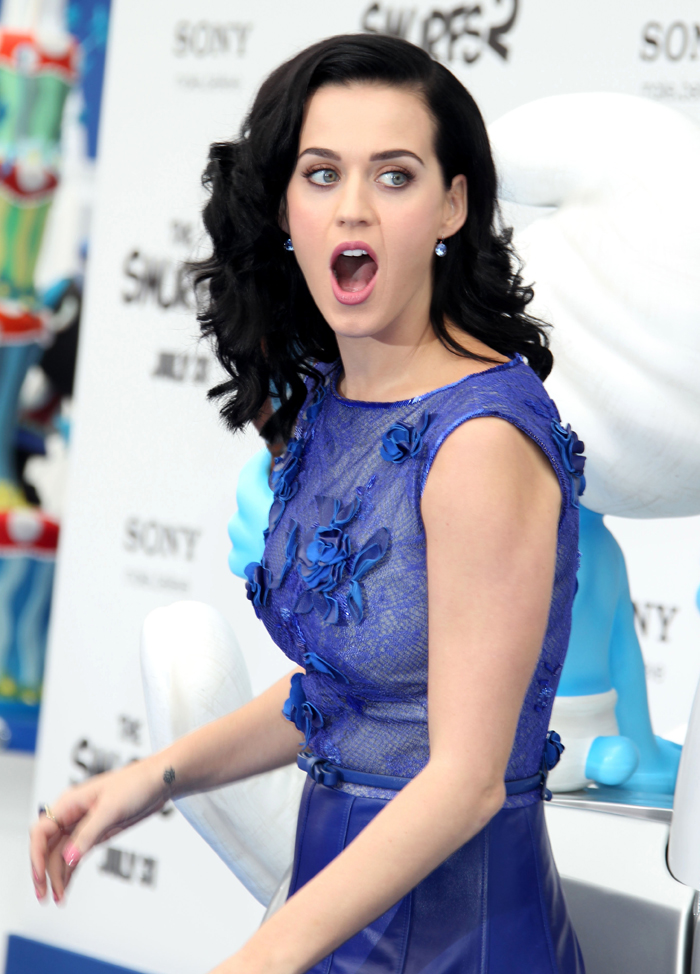 Sh-t gets real: "OK, so here's the proof there was never anything going on with me and Robert Pattinson. I fart in front of him. Properly fart. And I never, ever fart in front of a man I am dating. That's a rule. He's my bud, I'm like his big sister. We just hang out. The other day, I said: 'One of the things I'm most proud of is not sleeping with you, Robert.' And that's true."
[From Elle UK via Hollywood Life]
Sadly, this wee excerpt has blown my mind. First off, I assumed that Katy only farted gumdrops and cotton candy, but I was apparently wrong if Katy's claims of "properly" farting are any indication. Secondly, I feel kind of sad for Katy now that she is obviously not farting in front of John Mayer because — let's face it — if anyone deserves to be farted upon, it's John Mayer. Thirdly, did Katy never, ever fart in front of Russell Brand? Because forget about accusations of adultery and one-sided drug use, a lack of farting is is obviously why that marriage failed.
Let 'er rip, Katy. You'll feel better. And since Sparkles is an armpit licker, I'm pretty sure he's a willing particpant in the art of farting.
In closing, here are some photos of Rob at the grocery store earlier this month. Since I've obviously lost all semblance of maturity at this point, I'll just readily admit to being highly amused at Edward Cullen buying toilet paper. Because … farting.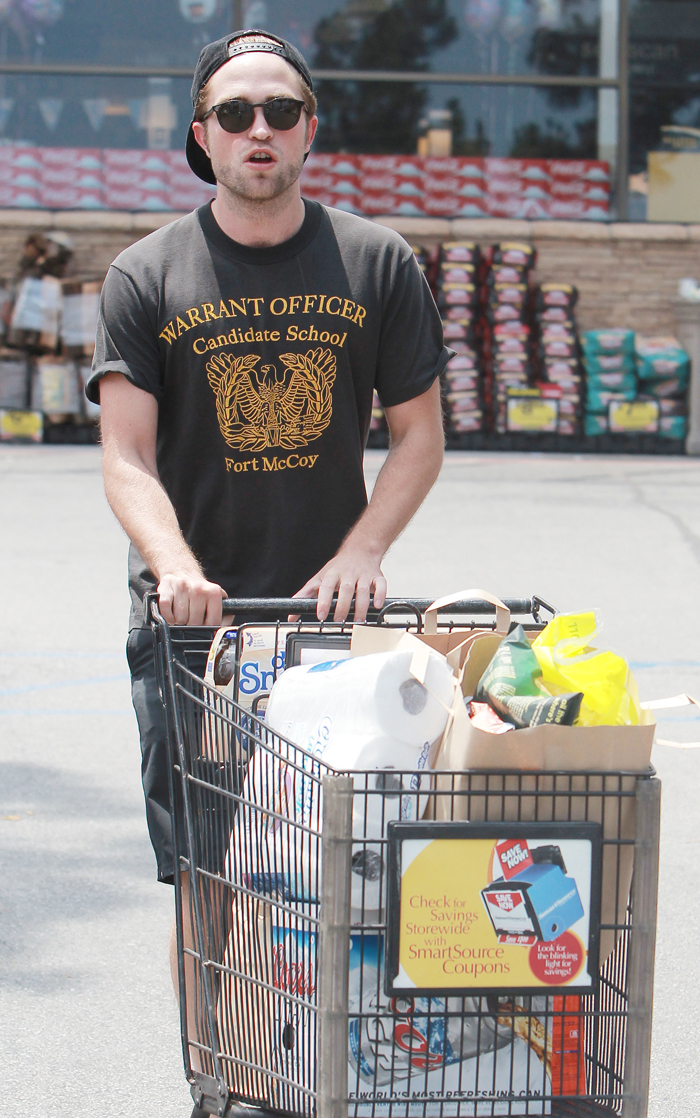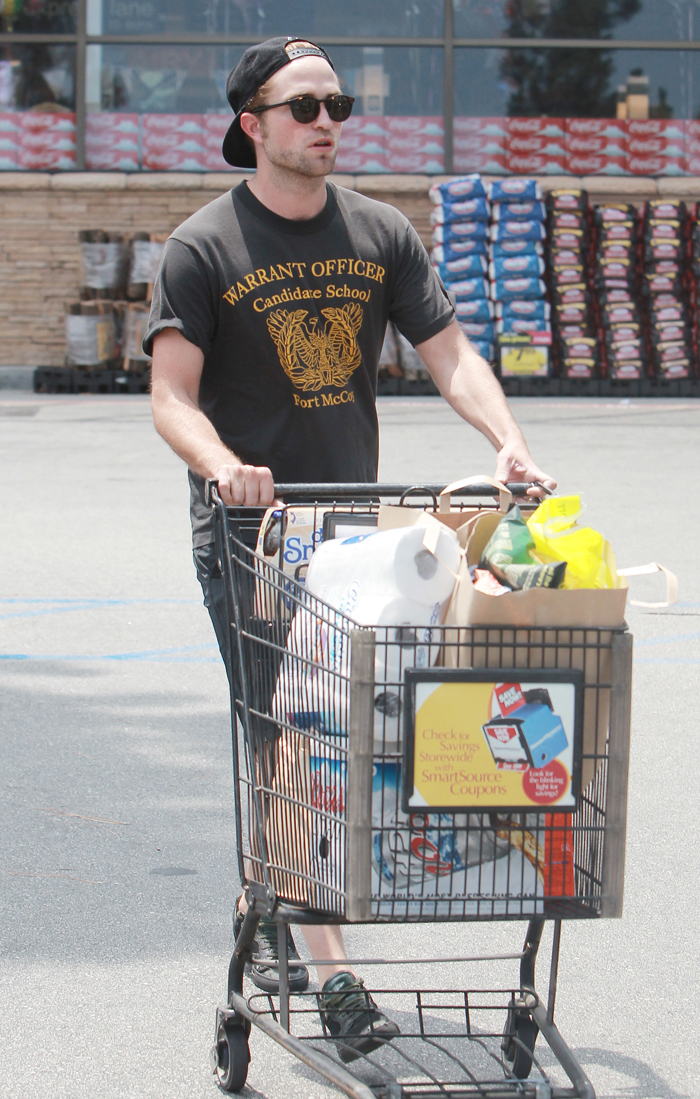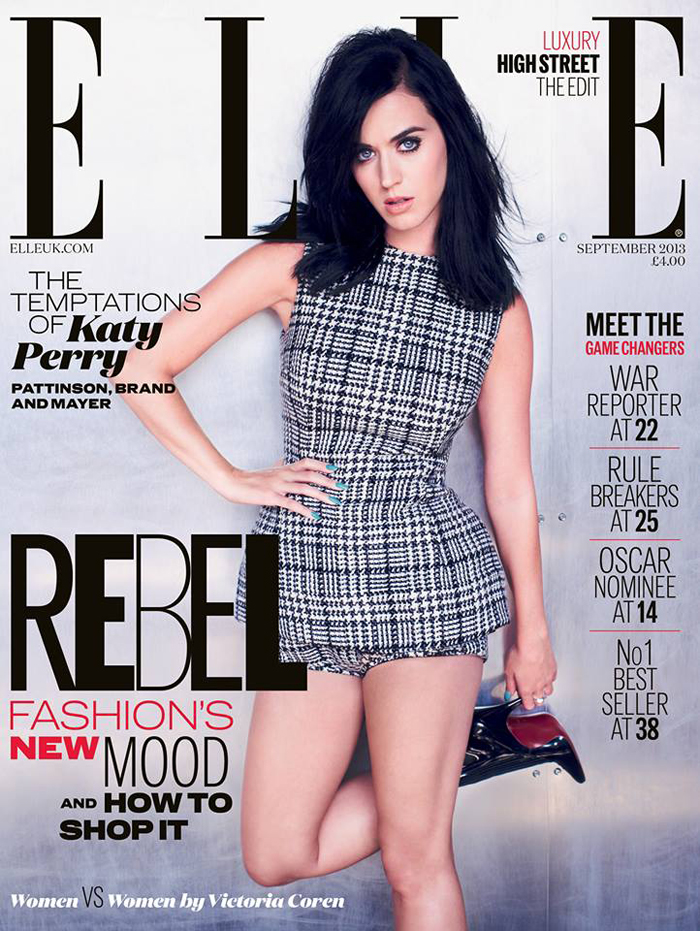 Photos courtesy of Coty, Fame/Flynet, WENN & Elle UK