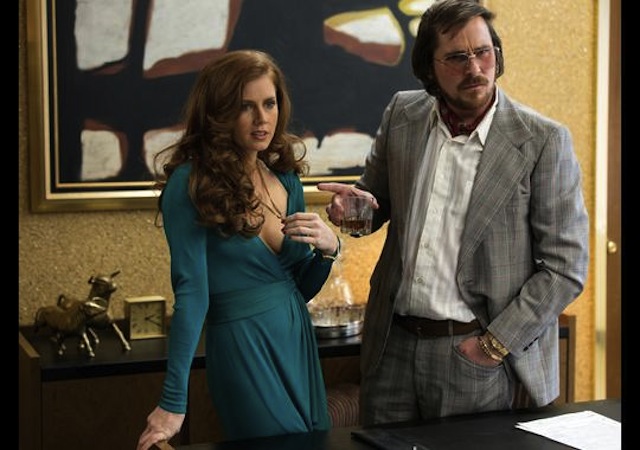 Is it Oscar season already, folks? If the first trailer for David O. Russell's American Hustle (formerly the Untitled Abscam Project) is any indication, then there are several contenders who have officially staked their "for your consideration" ads in this one movie. The five main players — Christian Bale, Bradley Cooper, Amy Adams, Jennifer Lawrence, and Jeremy Renner — have all been nominated (and in Christian and Jennifer's cases, won) Oscar awards. And David O. Russell has traditionally been an Oscar-bait director, without a doubt.
Of course, Russell's last effort, Silver Linings Playbook, was nominated for several Oscars (including Best Picture) last year but was also criticized for being too light-handed in the treatment of its subject matter (mental illness, family dysfunction, and death). Somehow, I don't think American Hustle will fall prey to the same sort of criticism. Here's the first trailer, and we'll discuss below: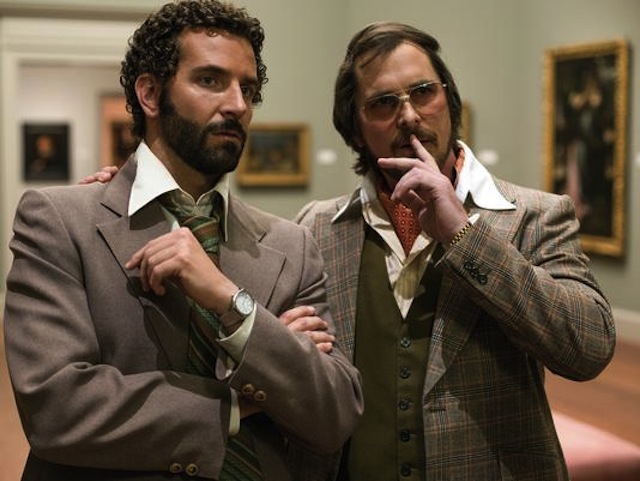 Here's the gist of the plot — Bale and Adams are also playing scam artists who are forced to work with BCoop's character (an "unhinged FBI agent") to help uncover high-level political corruption, including that of Jeremy Renner as Carmine Polito (mayor of Camden, NJ). Meanwhile, JLaw plays Bale's sad, drunken, and mostly disinterested wife while he's having an affair with Adams, who is clearly shaking it. Louis C.K. also has a tiny role too, which should be interesting.
This movie seems, like most of Russell's films, to be an almost entirely character-driven movie even though it is (mostly) historically rooted in the Abscam scandal of the late '70s/early '80s. The cinematography is unmistakably that of a Russell film, and the hair and styling is so-very Scarface/Blow/Boogie Nights. Plus, running the trailer to the tune of Led Zepplin's "Good Times, Bad Times"? Genius.
Now here's the real question — where will the awards fall this year? Amy Adams seems most overdue with three Oscar nominations, and if her presence in this trailer is any indication, she's well on her way to a fourth nod.
Now I would be remiss if I didn't admit that the single most thrilling moment for me in this trailer is spotting BCoop's lovely little pink curlers. And I don't even mean that in a terrible way because he's my favorite fug serial killer and was very excited about the perm in his own right. Will Bradley receive another Oscar nomination this year, and will people finally take him seriously?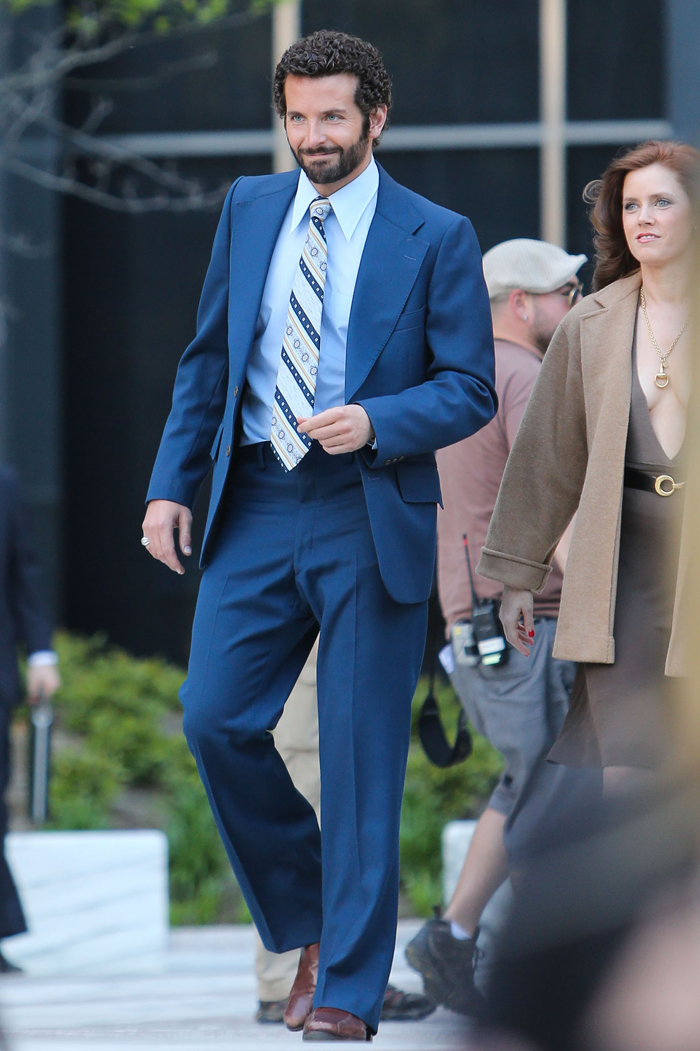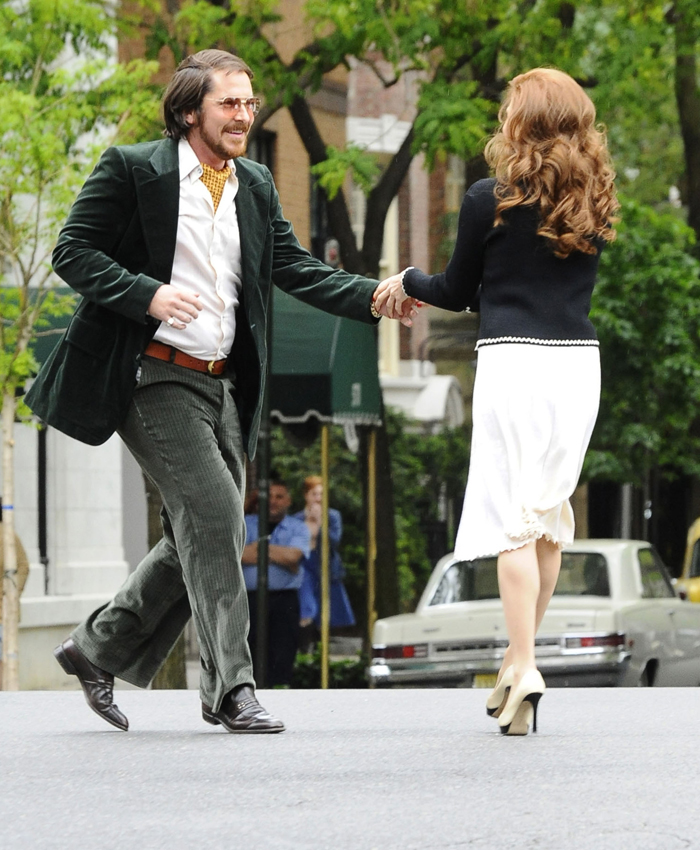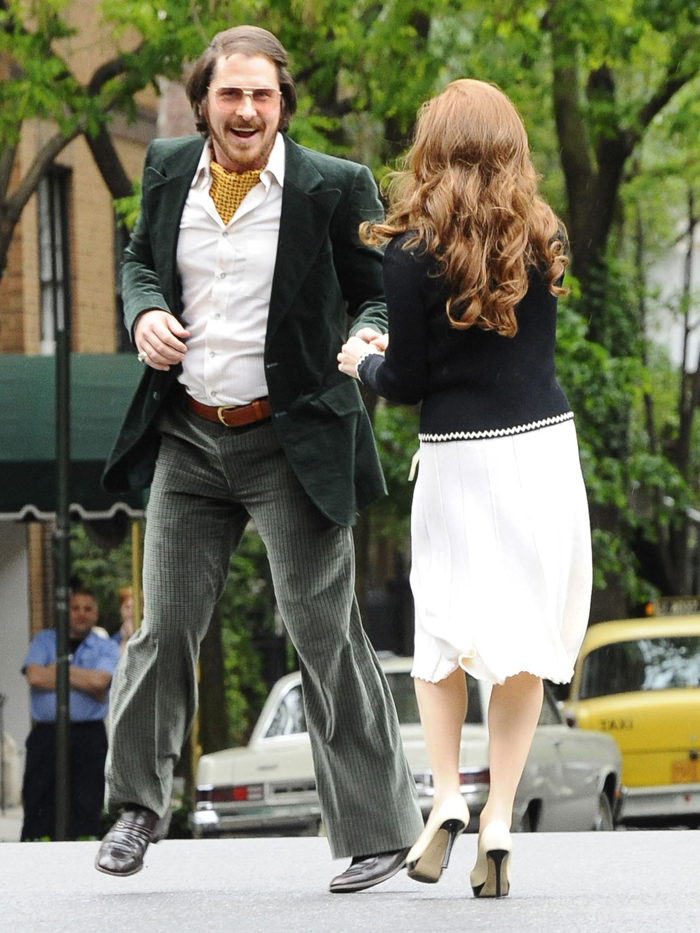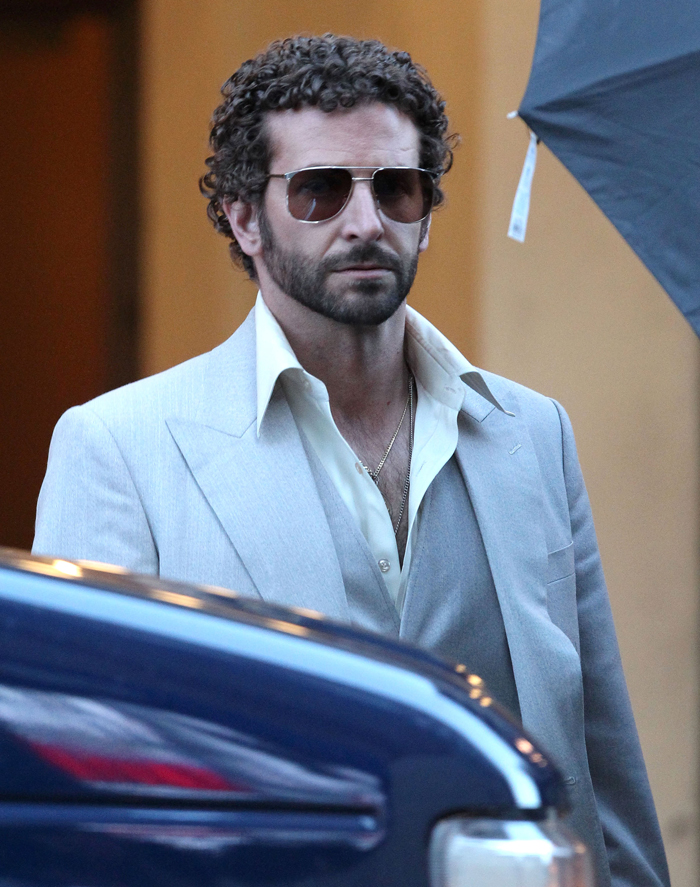 Photos courtesy of Fame/Flynet and AllMoviePhoto