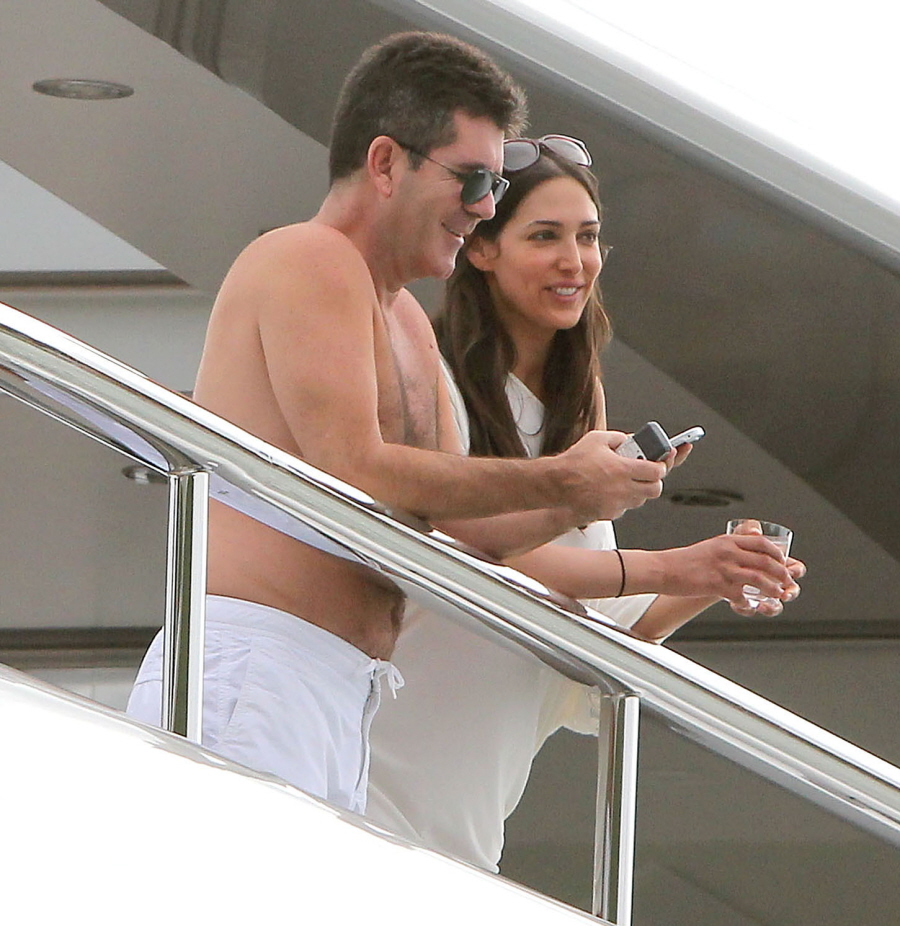 Yesterday, we heard about the shady situation with Simon Cowell and how he impregnated his good friend's wife, Lauren Silverman. At the time, it seemed like Lauren and Andrew Silverman were very much still married when Simon banged her and impregnated her, although there are some reports now that Andrew filed for divorce sometime in the last two weeks. But that's still pretty messy to me. Anyway, there are a bunch of new stories, but I think my favorite is Page Six getting all indignant that Simon Cowell's people lied to them for months:
Call it the second-ever instance of immaculate conception.

When Page Six reached out to Simon Cowell's camp in late May about his romantic relationship with Lauren Davis Silverman, we were told that Cowell and the married socialite were just close friends and there was no hanky-panky going on.

Then, lo and behold, reports surfaced yesterday that she's pregnant with Cowell's baby!

In May, we'd heard from sources close to Lauren that she and husband Andrew were headed for splitsville so she could be closer to Cowell, with whom she had an ongoing relationship.

The response from Team Cowell was a stern denial. "Any implication or statement that my client is engaged in adultery and has allegedly broken up the marriage of Ms. Silverman is not only false but reckless," Hollywood power attorney Martin Singer, who's been called "Guard Dog to the Stars," wrote us.

Page Six heard from sources in May that Cowell had been seeing Lauren on a long-term basis. "It's been going on for quite a long time," one said, adding, "It's pretty serious."

But, Singer's letter continued, "Stating my client's relationship with Lauren Silverman has become more serious such that she is now getting a divorce so that Simon and she can be together . . . is false and defamatory." In Hollywood, maybe, pregnancy is not all that "serious."

In fairness, there was no divorce filing at the time — but Andrew did file on July 15. And there certainly seemed to be some adultery. Us Weekly reported yesterday that Cowell's baby mama is now "around 10 weeks along," which — if that timeline is correct — would have had Cowell and the socialite having sex right around the time of our inquiry. Perhaps conception even happened on that blessed day.

However, a source close to the situation said that at the time, "Lauren was not pregnant," and added, "They were not in the process of a divorce."

A rep for Singer had no comment.
LOL. I love when newspapers/tabloids print the angry denials of publicists, especially when it's clear that the publicists are lying their asses off for their clients. And Page Six seems to be right about Andrew filing for divorce – not only that, but Andrew Silverman has named Simon in his divorce filing, and Andrew cited Lauren's adultery (with Simon) in the filing. The NY Post says this move is designed to embarrass Simon and Lauren, but there's a legal strategy at play too – Simon might have to testify in the divorce case. A divorce lawyer named Martha Cohen Stine said: "It's really a signal to the spouse who cheated that the wronged spouse is very angry and that it's going to be a very nasty, scorched-earth, high-profile litigation." This is going to get good!!
As for the other stuff… a picture is beginning to form, and here's how I think it's going: Simon was banging Lauren Silverman because why not? Maybe he cared about her, maybe he was just banging her because she's pretty and she was there. But at some point, Lauren decided that Simon was going to be her jumpoff and we're seeing her take measures to let everyone know that Simon is her man and they will be together:
Simon Cowell has yet to speak out about becoming a father but Lauren Silverman, the woman who is pregnant with his first child, is apparently happy about her relationship with The X Factor judge.

"She is ecstatic to be with Simon," a source tells PEOPLE, adding that Silverman, 36, and Cowell, 53, have been seeing each other for more than a few months.

Although Silverman is still married to a Cowell's friend Andrew Silverman, the source says she and Andrew are in the process of divorcing.

But her affair with Cowell may not have been the only factor in their split.

"It was probably not the best relationship when she first met Simon," the source says of the Silvermans' marriage. "It wasn't like they were blissfully in love at the time."

Adds the source: "She was definitely unhappy in her marriage and it's been a while that the marriage was not great. Andrew is a very nice guy but all marriages don't last."

And reports that Cowell and Andrew were best friends also seem to be overstated. "Andrew and Simon were not best friends," the source says. "They are friends. They have both been vacationing in Barbados for years."
I mean… what are the "sources" supposed to say? This whole thing is a trashy mess. I guess no "source" will come out and say "Yeah, she was banging Simon behind her husband's back and he didn't really care. This pregnancy was a big whoopsie, but Lauren decided to keep the kid because Simon is hella rich." Eighteen years, Simon. She got you for 18 years.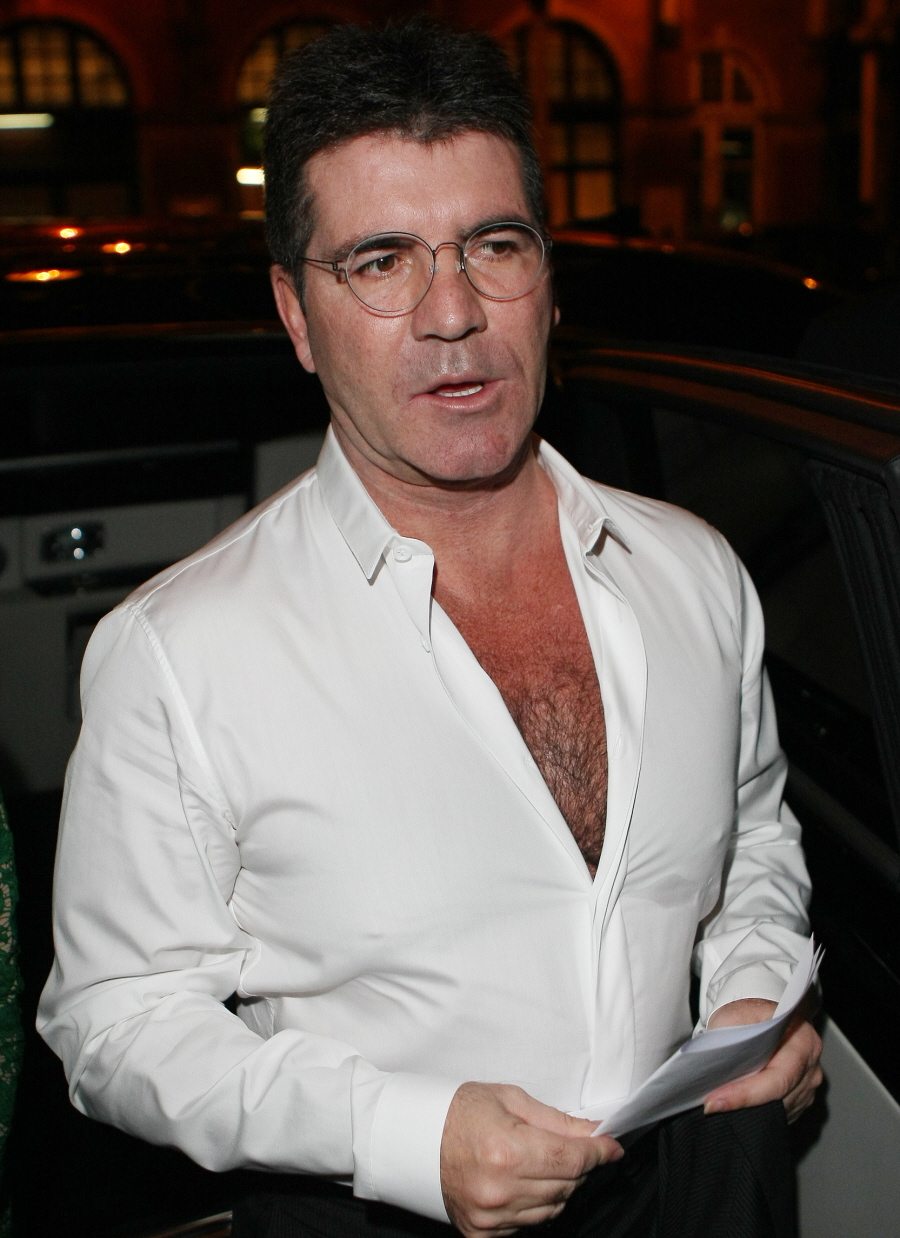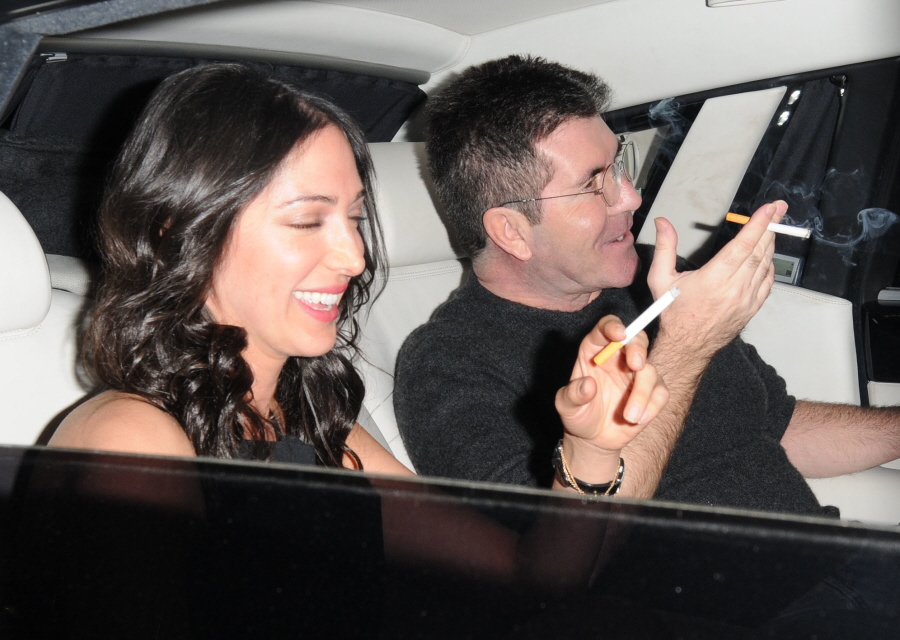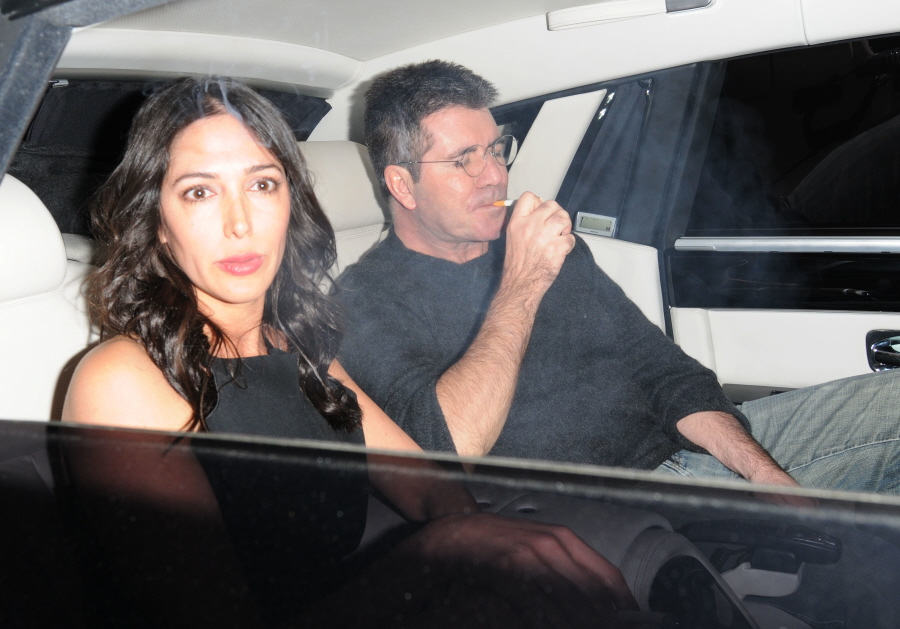 Photos courtesy of WENN.