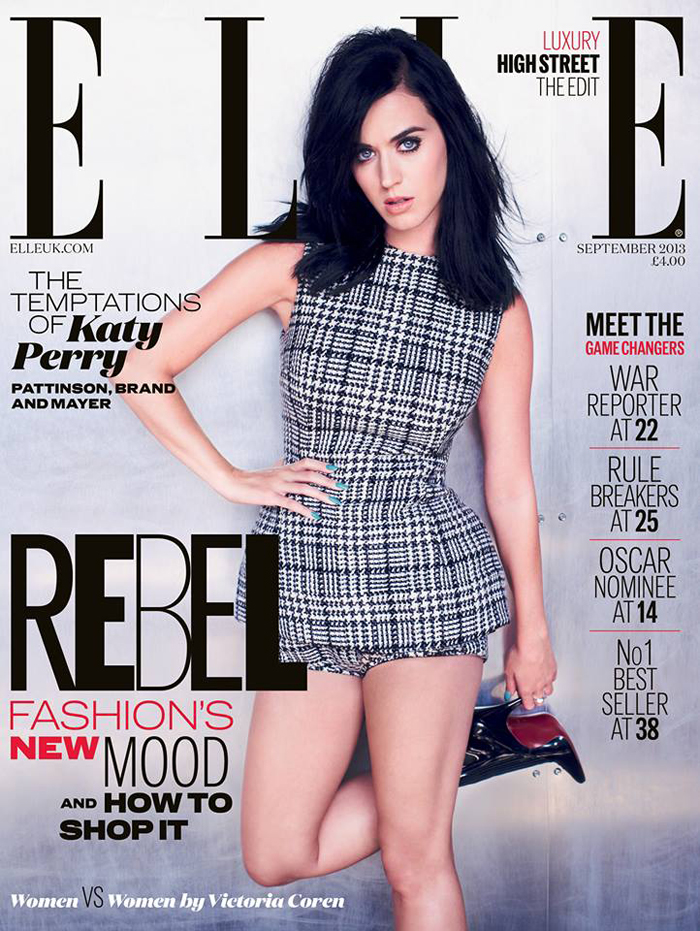 Katy Perry covers the September issue of Elle UK, and I can hear you from way over here while you are wondering why Katy's been getting such high profile magazine covers. Last month's Vogue seemed odd enough as a one-off. Katy's not even really promoting anything right now — her third album is still in progress, but it has just been revealed to be titled Prism for an Oct. 22 release. The first single is rumored to be titled "Rainbow," of course, despite Katy's claim last year that "my music is about get real f—ing dark." Right.
Oh well. Katy looks quite pretty on this rather uneventful cover. She's wearing Dolce & Gabbana because she's become quite the D&G fashion girl lately. The designers themselves appeared alongside her on the Met Gala carpet a few months ago. I do wonder how long Katy prepped for this particular photoshoot, but I suspect that the three-month Vogue window applied for Elle UK as well. The interview is kind of weird because you can tell that Katy is straining to dig into her own dirt for something slightly salacious to reveal. What does she come up with? How she wedding crashed with Rob Pattinson a few months ago, much to Kristen Stewart's chagrin: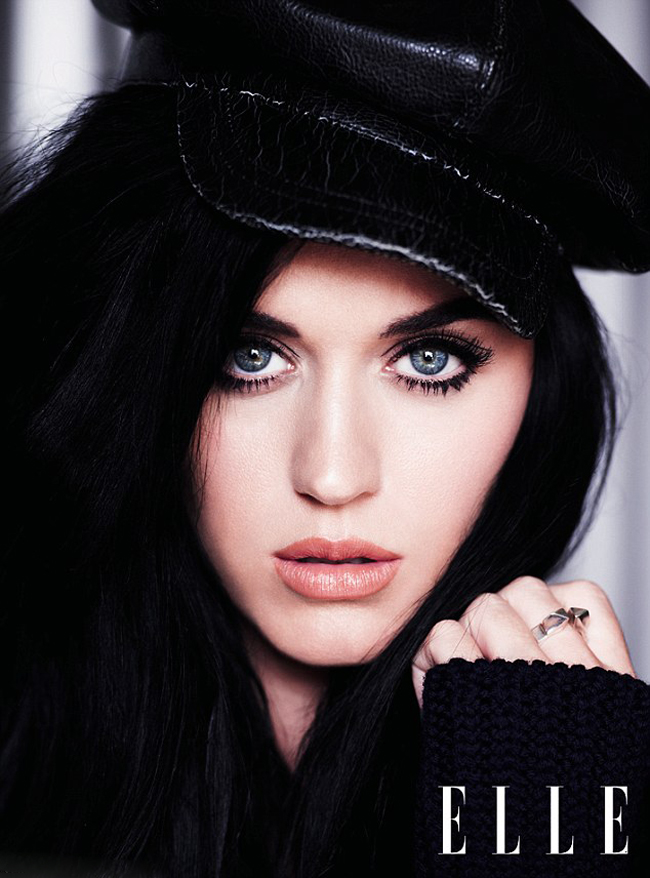 On Kristen Stewart: "I sent her a text message saying: 'I know you've seen all this stuff but you know I would never disrespect you. I'm not that person. I'm just trying to be a friend to him but it is unfortunate that I do have a set of tits.'"

On her 1st & 2nd breakups with John Mayer: "He pulled away. That was a big hello for me. I realised I could lose the person I loved and I had to deal with some things, issues I think a lot of women have. You can be strong in one aspect of your life but submissive in another."

She loves "challenging" men: "I'm not interested in taming anyone – I'm pretty wild myself."

On on-off BFF Rihanna: "I love her and every time I see her, I'm reminded of the light that she has. There's a lot of dark in this business. I know a lot of people out there with the most detrimental entourages – they are the root of their demise. It's really unfortunate but you can't save these people. My days of celebrity saving are over!"
[From Elle UK]
Well, I for one am glad that Katy didn't decide to throw Russell Brand under the bus yet again, but I guess her people probably warned her to refrain from doing so in two consecutive major magazine interviews. So do you think that anything really happened with between Katy Kat and Ol' Sparkles? I think there was probably a lot of flirting, but Katy's really not Rob's type. She's so high maintenance, and he's used to dating chicks who wear ripped up t-shirts and never wash their hair. Plus, he's wayyy too nice for Katy because she likes the bad boys.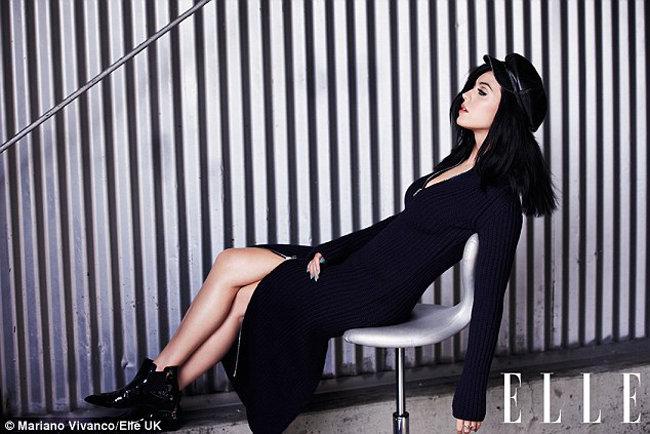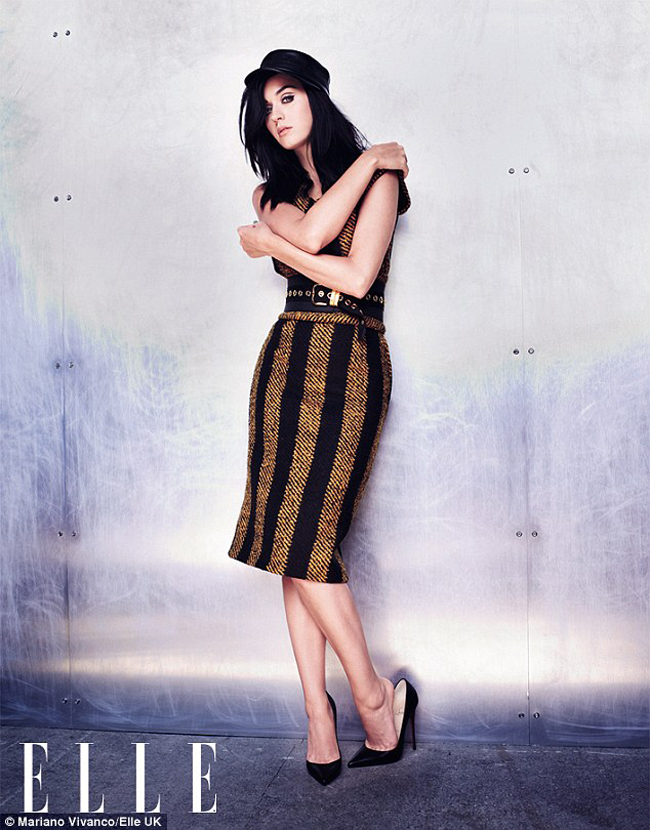 Photos courtesy of ELle UK