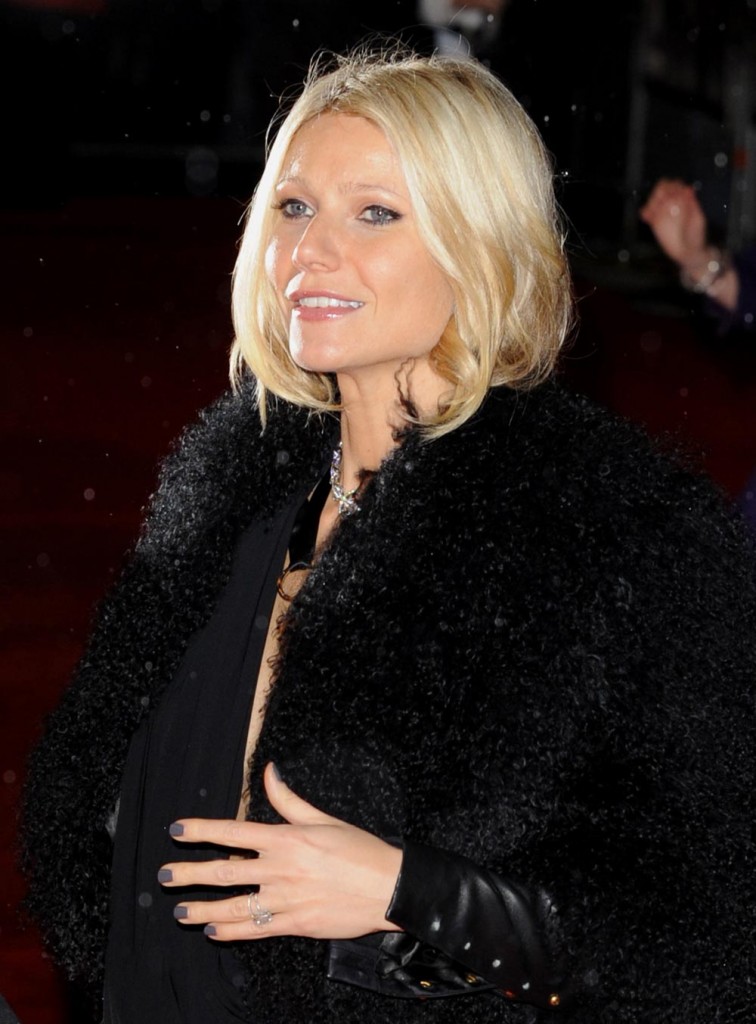 Gwyneth Paltrow has received a lot of (bad) press the past few months for her "lifestyle" website, GOOP. Celebitchy covered the site, and many of us feel that the site is a little… sanctimonious? Unrealistic? Terrible? In fact, Gwyneth's GOOP has been almost universally panned. Now it seems that GOOP may even be an issue in Gwyneth's marriage.
Chris wants to live a low-key life with his Oscar-winning-actress wife. He thinks that GOOP draws too much attention, and, according to "sources", even called GOOP "self-indulgent". Paltrow, however, isn't going to quit her GOOP, even dreaming of becoming the next Martha Stewart, GOOP-style.
Gwyneth Paltrow and Chris Martin have a new issue in their marriage – the actress' new vanity project, Goop.

The Running with Scissors star launched Goop, a lifestyle website, in September last year. But Coldplay rocker Chris is said to be against the venture – as it brings the couple extra, unnecessary attention.

A source tells British magazine Now, "Goop's causing incredible friction between Gwyneth and Chris. He hates any exposure outside of what he considers necessary – his music, charity work and her acting. He thinks Goop's self-indulgent and hates the speculation that the advice she gives on relationships or family problems may be an insight to their own personal life."

The source continues, "Gwyneth doesn't want to come across as a hypocrite. She knows people will think that advice she's put on the site is a reflection of what's happening in her own life, but if she distances herself from those assumptions, people wouldn't buy into Goop."

"She's defensive about it. It's her baby and she won't be told what to do. Gwyneth wants to be the new Martha Stewart. She wants to launch her own homeware range, a fashion line, a food range and self-help books. Chris argued that this will put her even more on the radar, but she's a determined woman."
From showbizspy.com
Would you buy cookware from this woman? I wouldn't. But I might buy sheets from her, so if Gwyneth is serious about this whole "expanding her brand" stuff, she should start with GOOP linens. Can you imagine? "Hey, what's the thread count on these beige GOOP sheets?" That actually doesn't sound so bad.
Anyway, Paltrow has been defending her GOOP over and over. She really isn't going to quit it, no matter what we say. Most recently, she told USA Today that anyone who doesn't like her endeavor must be personally unfulfilled: "People get a hit of energy when they are negative and it is very detrimental for them. They do not understand why they do not have a happy life. That kind of stuff is just noise to me. I just feel sorry for them." Oh, that put you in your place, didn't it? Dame Paltrow feels sorry for you, because you're too dumb to understand her GOOP! But I have a solution. Maybe if we just ignore the GOOP, Gwyneth will get bored and drop it.
Gwyneth Paltrow is shown at the Times Film Festival on 10/20/08. Credit: WENN