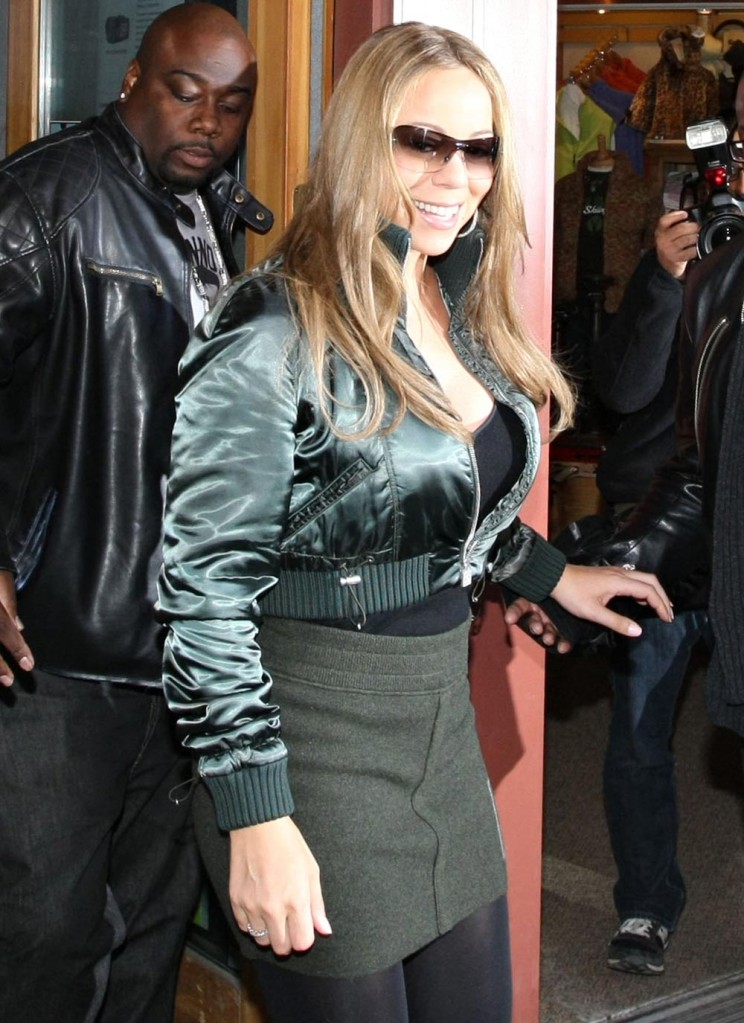 In a surprising turn of events, reviewers actually seem to like Mariah Carey in a film. And no, she isn't playing a self-obsessed singer.
At least one early review was positive. Show business paper Daily Variety called "Push," "courageous and uncompromising," and added that "among the many delightful surprises in the film is Mariah Carey, who is pitch-perfect as a welfare counselor and serves as this demi-tragedy's Greek chorus."

In "Push," Carey has chosen the small but pivotal role of a woman who unravels Precious' monstrous home life of abuse and teenage motherhood.
Mariah describes her character in a slightly confusing manner. Mariah plays Mrs Weiss, a social welfare worker helping a teenage mother deal with her abusive past.
"Mrs Weiss is sort of the eyes of the audience, the people who don't know anybody like this in their lives," Carey said.

"Yes it's her job … but even someone who goes through that every day and sees these horrific things, she hears something that changes her," Carey said about the range of emotions she must show as Mrs. Weiss.
I think she means that, like the audience, we're seeing this situation ourselves for the first time, and we're meant to be affected by it in the same way as she is on screen.
It's good to see Mariah actually take on something where she's not carrying the film, and it isn't just a vanity role for her. She obviously knew she would have to work hard to win our favor following Glitter.
Also featured in the film is Mo'Nique as the abused teen's mother, and Lenny Kravitz briefly as a nurse. Sherri Shepherd also has a small supporting role. Push is based on the novel of the same name, written by Sapphire. The central character, Precious, is played by Gabourey Sabide, which is possibly why there is so much star casting around her. The film is currently seeking a distributor.
Nick Cannon also appears in a Sundance film, The Killing Room, in a much larger role than Mariah's. Unfortunately this role, like all of Nick Cannon's life, is upstaged by his wife.
Mariah Carey and Nick Cannon are shown out in Sundance, Utah on 1/17/09. Mariah apparently switched outfits that day. Credit: Fame Pictures