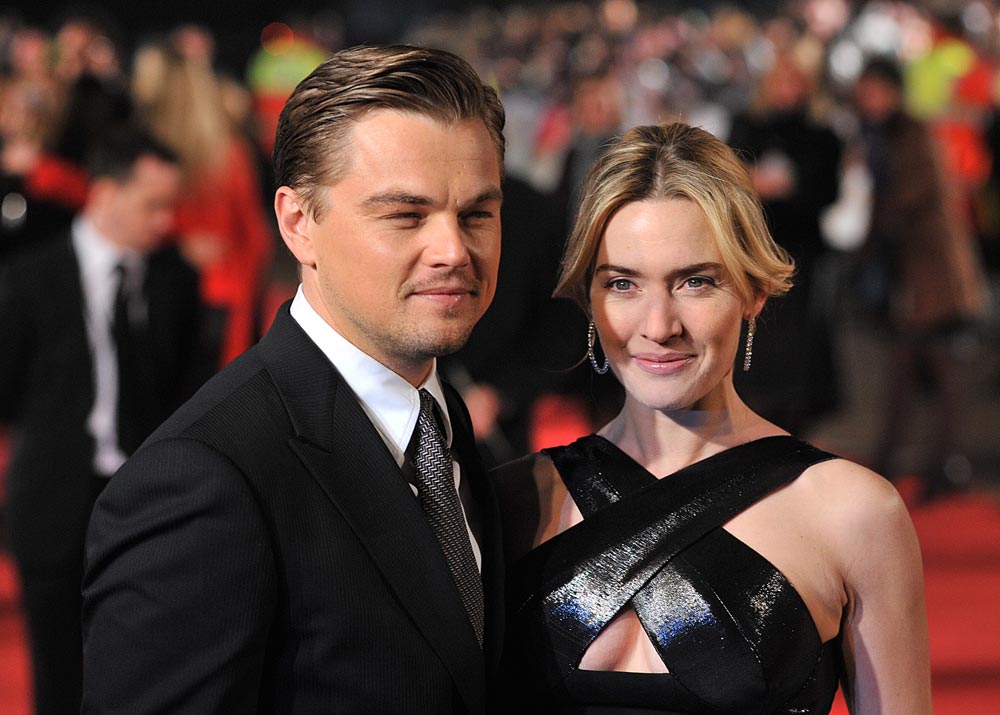 Is someone out there trying to create a Hollywood cat fight between Kate Winslet and Angelina Jolie? Kate, in an understandable moment of nerves, forgot Angelina's name at the Golden Globe awards. Now, the Daily Mail, has chosen to headline their interview with Kate "Thank God I'm not like Angelina: Kate Winslet on motherhood, media, and filming love scenes in front of her husband."
Do they (her children Mia, 8. and Joe, 5) realise that you're famous?
No, not yet. And I want them to come to understand it in their own way, when I feel they're ready. At the moment they think that Mummy's job is making the voice of a rat in a film [Flushed Away], and that's great. They don't watch me on TV.

If I'm on a talk show, I'll remind Sam to turn the telly off. We don't have magazines in the house and, if I'm walking down the street with them and I see myself on a film poster, I turn down the other street.

So you have no desire to have your private life paraded in public like Angelina Jolie and Brad Pitt
Although I don't know them, I do think about their situation. They're like a walking soap opera, and the public wants to know what's going to happen next. I didn't choose this profession because I wanted to be famous. I come from a family of actors, who have often struggled, so I always thought I'd be lucky if I even got a job.

I'm grateful for my success because of the freedom it's given me as an actress. The downside is how much more publicly available you become. I don't want Mia or Joe to think being famous is about wearing beautiful dresses – if you're on a red carpet and wearing a fabulous frock, it's the result of years of hard graft.

How have you coped with media attention?
I've learned to deal with it as I've got older. I've had periods in my life where I've been confused and a bit lost, and my self-esteem has been low. But that's just part of life.

You acquire confidence as you grow up and, as an actor, you have to have it, or you'll never get a job. When you walk into an audition, they can smell a lack of confidence the minute you open the door.
At no point does Kate say "Thank God I'm not like Angelina Jolie". I don't think Kate is saying that they create the soap opera, but the interest in them is like a soap opera. Kate has had her own time in the media soap, through her divorce, children and remarriage.
I think she's actually defending Angelina in a way, although she seems to be deliberately avoiding talking about the Jolie-Pitt family directly, by saying that they both come from families of actors, and that the profession involves a lot of hard wark. It's obnoxious that the Daily Mail feels that Kate Winslet isn't interesting enough on her own, and headlines the article with Angelina's name to generate interest.
If there was a catfight between Kate and Angelina, Kate would totally win. Angie might know the moves from her action films, but Kate is just tough.
Kate Winslet and Leonardo DiCaprio are shown at the UK premiere of Revolutionary Road on 1/18/09. Credit: WENN